UAE News - Emigrate UK
This is the category page for all UAE news here on emigrate.co.uk, where you can view all the UAE emigration news.
Helpful hints for new expat arrivals in Dubai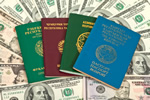 Settling down in Dubai is made easier by taking on advance knowledge of its lifestyle, culture and working hours. Dubai is a fascinating city for its architecture, ambience and dramatic desert setting, and is perennially popular as an expat professional destination for its luxury lifestyle as well as its career opportunities. However,...
Standards and facilities for expats in Saudi hospitals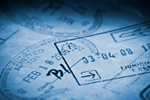 Would-be expat professionals thinking of taking on a position in Saudi Arabia will now need to purchase compulsory private healthcare insurance. The majority of employers of expats at professional levels are willing to cover the costs of the new compulsory expat healthcare insurance, but what do expats get should they fall ill, especially...
Top ten best countries for expat professional high salaries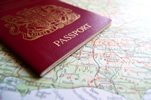 A recent survey has revealed the ten countries in which determined expats can earn more than in their home country. For many expats, the single reason for leaving their country of birth is the chance to earn far more than they could at home. A recent survey has identified the ten best destinations offering high salaries to expat...
UAE-Indian eMigrate inititative will end exploitation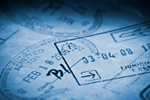 Indian officials in the UAE have said that the new revamped eMigrate online recruitment system can put a stop to employers and recruiting agents exploiting workers. The officials have also dismissed worries that blue-collar workers have not been able to use the platform because they must apply for emigration clearance online. On Monday,...
Reality of Irish Diaspora strikes home as 18 teachers leave small town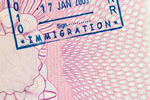 Ireland's 21st century diaspora continues to hit international headlines, but its reality is affecting everyday life in the country's small towns as crucial expertise is lost to overseas destinations. Ghaoth Dobhair's schools serve pupils from outlying villages as well as those living in town, and have lost 18 teachers over the last...
Saudi losing skilled expats due to Saudization four year visa rule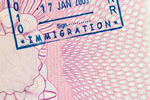 The recently-announced decision by Saudi Arabia's Labour Ministry to limit expat work visas to a maximum of four years is causing fears that skilled expat workers will choose other destinations. The decision will affect businesses rated as yellow in the three-tier Green, Yellow and Red Nitaqat classification intended to encourage Saudi...
Potential expats worry about safety in Saudi Arabia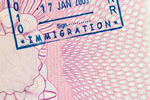 Saudi Arabia is a favourite hub for expat professionals due to its luxury lifestyle and high salaries, but many of those tempted to make the move are worried about safety. Regarded as a justifiable concern, expat safety in Saudi comes up often at headhunting interviews, especially if the potential migrant intends to bring his family along...
Female migrants to UAE warned by Human Rights Watch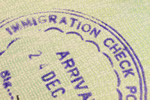 According to the charity Human Rights Watch, women emigrating to the UAE with their husbands may experience problems should they attempt to report domestic violence. The charity is accusing the UAE authorities of not taking domestic violence complaints seriously due to the influence on civil laws of the Islamic Sharia legal system. Under...
Middle East requires expat talent pool to manage international expo events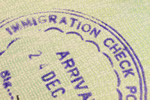 Gulf State governments are drawing up wish lists of talented expat professionals needed to manage Dubai's Expo 2020 and Qatar's 2022 World Cup finals. The two massive infrastructure projects require expat additions to their executive teams to ensure the success of the two events, both of which are expected to draw millions to the...
Saudi expat workers can convert family visitor visas to permanent residence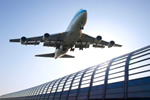 A surprise announcement came via the Saudi Passport Department' recent phone-in service, when the spokesperson told a caller he could convert his parents' family visit visas to permanent residency permits. Colonel Mohammed al-Hussain told the enquirer that, once the request had been approved by the Saudi Interior Ministry, elderly...