UAE News - Emigrate UK
This is the category page for all UAE news here on emigrate.co.uk, where you can view all the UAE emigration news.
How to date safely in Dubai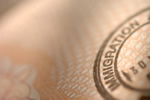 As if being a female in Dubai isn't tough enough, you'll need to get used to the emirate's dating protocols. For new female arrivals, Dubai may seem like a pleasure palace for the privileged complete with great-looking guys in romantic white robes. As with every other expatriate destination on the planet, reality may take a while to...
Expat startups in UAE suffering from ban on VoIP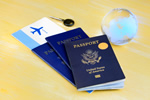 As if launching a startup in the UAE isn't tough enough, entrepreneurs are having to cope without access to essential VoIP products such as WhatsApp, Facetime and Skype. The de facto ban imposed by the UAE on these popular add-ons increases startup costs, deters investors, reduces productivity and damages the competitiveness of...
Working in Dubai as a female expat professional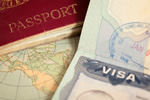 Relocating, even to familiar countries, can be an overwhelming experience, but for female professionals moving to a Gulf State it's even more of a challenge. Surprisingly, it's not that difficult to actually get a job if you've arrived as a professionally-qualified trailing spouse, with online job openings the best way to start....
Saving versus spending for expat professionals in Dubai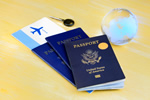 For a good few arriving expat professionals taking up residence in Dubai, the end-game is to be much more than financially comfortable by the time they leave, but not many realise that dream. If winning the lottery is the dream of those in everyday jobs, getting relocated to Dubai is the dream of expat professionals. The prize is the same...
Irish eyes are smiling in the UAE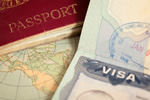 Over the past few years, the Irish expat community in the UAE has expanded from around 4,000 to 11,000, mostly due to the construction boom in the Gulf region. It's not just the UAE that's become a magnet for Irish construction professionals, with Saudi Arabia now home to 2,700. Qatar hosts 2,000 and the smaller emirates of Kuwait,...
Telling it like it is on drinking laws in Dubai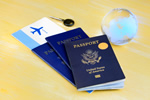 Misinterpreting Dubai's totally confusing laws on drinking alcohol can land expats or tourists in prison. Last week, yet another visitor to Dubai was incarcerated along with her four-year old daughter for three days due to her having accepted a glass of red wine from a stewardess during her flight from the UK. Recently, another Briton...
UAE to launch long term visas to attract top talent expats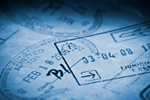 The UAE is about to launch 10-year visas for expat professionals and investors in order to attract top talent and international cash. In a recent announcement, the UAE's Federal Authority for Identity and Citizenship confirmed its board has given the go for a plan implementing all cabinet decisions affecting visas made over the past two...
Expats in Dubai win shorter working hours and longer leaves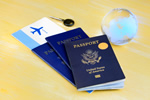 A new Dubai human resources law is good news for expat employees in government jobs as they'll enjoy longer leaves and shorter working hours. Employees of grades between eight and 11 are due to gain three additional paid leave days as well as shorter working hours. The new law was announced Sunday by Sheikh Mohammad bin Rashid al...
Saudi and expat females alike overjoyed about permission to drive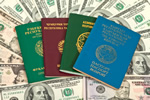 It's not just Saudi women who're over the moon about being allowed to drive, it's expat women living in the kingdom who've missed the freedom of self-drive. Not being able to drive if you're planning to take on a job in Saudi or if you're a trailing spouse who's moved to the kingdom along with her husband has been one of...
Expats in UAE selling property to buy second nationality via Golden Visas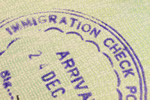 Expats living and working in the UAE are selling their home country properties in order to afford a second citizenship and passport. According to recently released data, almost half the UAE's expat population have sold their properties in their home countries as part of a bid to obtain a second nationality and passport. Reports state...