UAE News - Emigrate UK
This is the category page for all UAE news here on emigrate.co.uk, where you can view all the UAE emigration news.
Young expat deported for not reporting cohabiting unmarried couple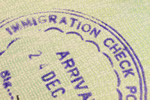 The UAE may well be backtracking on hitting out at expat professionals, but its archaic laws can still land the unwary in a heap of grief. Over the past several weeks, much has been made in the Gulf State English language media of the UAE's and other Gulf States' sudden offering to expatriates of long-stay visas, full business...
Expats and locals in Bahrain warned about dodgy car repair shops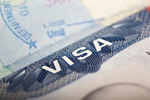 Expats living and working in Bahrain are being warned about gang-controlled car repair businesses. Due to the lack of relevant laws and enforced regulations, both expat and local customers are being ripped off by the unscrupulous gangs controlling the emirate's car repair trade. Many garages run by expats are overcharging their...
Brit expats in UAE reluctant to remit due to sterling volatility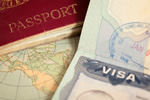 The sterling slump following the Brexit referendum result was a gift to British expats in the UAE dedicated to sending money home or investing in British buy to let properties. Following an initial flurry of remittances and over the next year or so, the pound made up some 10 per cent, making sending money home less of a temptation. Now...
Ten Brit expat families lose hope as shipments confirmed lost during collision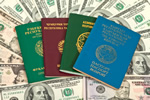 Expats who'd shipped their goods just before relocating back home from the UAE have finally been told all their belongings have been lost doe to last month's collision between two container ships at a Karachi port. After hoping against hope their precious belongings weren't in the 21 containers knocked overboard during the...
Dubai needs affordable as well as expensive provisions for its residents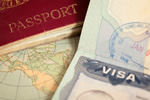 Dubai is arguably the top world destination for expat professionals looking for tax-free top salaries and a luxurious lifestyle to match, but the city in a desert is now one of the world's most costly. Ranked as the 20th most expensive world city, Dubai's drain on even the highest salaries comes mainly due to the costs of renting...
UAE shelters bracing themselves for summer rush of abandoned dogs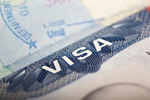 Animal welfare groups in the UAE are fearing a huge increase in abandoned pets as expats head for their home countries to avoid the scorching summer heat. A growing number of expats are either leaving the emirates for good or temporarily returning to their home countries to avoid the searing desert heat of the UAE summer. It's bad news...
Expat psychiatrists and social workers sacked without Kuwaiti replacements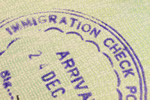 The Kuwaiti Civil Service Commission decision to sack expat social workers and psychiatrists working in schools and replace them with Kuwaiti nationals is being heavily criticised. Education Ministry unionist Saleh al Azmi is urging Kuwait's Civil Service Commission to reverse its decision to sack 214 expat social workers and...
Landmark UAE case convicts IFA of working illegally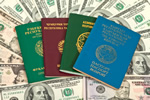 As Dubai-based expat investors continue attacking a rogue financial advisor, the latest court case acts as a warning to expats in the Gulf States. It's the same old story of an illegally working, unprincipled scam artist preying on expats with cash to invest. This particular offender, one Neil Grant, was caught due to his victims raising...
Survey shows expats in UAE want to stay permanently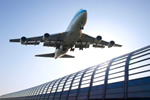 The UAE attracts a huge number of relocating expats eager to boost their salaries as well as their careers, but how many call the desert emirates their home? The emirates' luxury lifestyle, international expat community and tax-free economy must seem like heaven on earth for expat professionals from the West's crumbling societies, but...
UAE worst in world for predatory expat financial advisors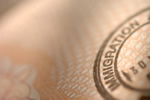 According to an expert investor and author whose life mission is protecting expats from fraudulent IFAs, the UAE is the world's worst for risky investment mis-selling. In a round table discussion organised by the National English-language newspaper, Andrew Hallam compared the UAE's market for long-term pension savings plans to...