UAE News - Emigrate UK
This is the category page for all UAE news here on emigrate.co.uk, where you can view all the UAE emigration news.
Is the Dubai dream becoming an expat nightmare?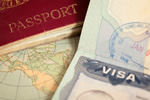 A recent study has revealed some 33 per cent of British expats living and working in Dubai are looking to return to the UK in the near future. The latest survey of British expat professionals in Dubai gives a clear signal that all is not as it was in the glittering desert conurbation, with half of the respondents also believing the UK has...
Top expat talent still needed in Saudi Arabia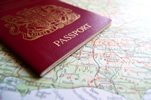 Although it may seem otherwise, the Saudization drive doesn't mean there's no more need for the brightest and best expat talent. Admittedly, the drive for Saudization, known in the Kingdom as Nitiqat, has seen a recent announcement of the nationalisation of another 14,000 jobs. The news follows the ban on expatriate employees in 12...
What's Dubai really all about for the average expat professional?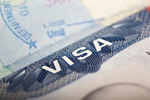 Out of the seven Arab states making up the United Arab Emirates, Dubai is the best known and is traditionally considered by ambitious expat professionals to be the pot of gold at the end of the rainbow. UK expats with dreams of a desert wonderland giving a fresh start as well as relief from the depressing British climate could be forgiven...
Kuwait again worst world country for expat professionals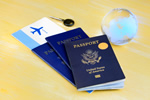 Far from being the answer to expat professionals' dreams as it was in former decades, Kuwait is now the world's worst expatriate destination. For decades, the Gulf States as a whole were seen by expat professionals in the oil and gas sector as the dream destination for both career advancement and stunning salaries. Kuwait was no...
Will a no deal Brexit affect expats in the Gulf States?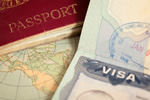 If you're about to embark on a new career in the UAE, how will Brexit affect your experience? Expats planning a new life in the emirates may not realise that, in the present-day global economy, the enormity of what's going down as regards a no-deal Brexit will reverberate across the globe. International trade is exactly that –...
Is Kuwait the place for expat professionals looking for a secure job?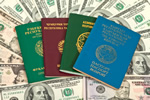 If you're considering taking employment in Kuwait, but aren't sure if it's right for you due to its religion and culture, an online search can answer all your questions. The vast majority of Asian and European would-be expats know very little about Kuwait as a destination and are unsure about its suitability as a hub for the...
Expats warned over online scammers offering UAE visas and jobs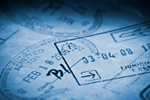 Expats looking to live and work in the UAE are being warned to watch out for visa and job scammers. In spite of increasing problems caused by the nationalisation of employment sectors, the UAE is still a magnet for expats looking to improve their careers and earn more money. Unfortunately, not all online job offers and visa services...
Reasons why Qatar is expats' most popular Gulf State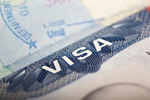 Inflated salaries and a luxury lifestyle aren't all there is to living in Qatar as an expat. In a short period of just under 50 years, the emirate of Qatar has transformed itself from a barren desert to a major, ultra-modern metropolitan hub. It's still growing and expanding after becoming an independent state in 1971, and still...
Kuwait government attempts to clarify rules re expat driving licenses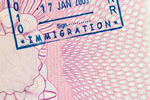 If you're thinking to relocate to Kuwait and driving to and from work, thinking again might be the best idea! It seems the Kuwaiti driving authorities are unhappy about spending the entire day answering queries from confused expats about driving licenses, as they've now issued a clarification of who can and who can't legally drive...
Abu Dhabi reinvents itself as a luxury international retirement hub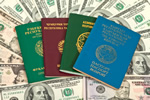 Since the recent changes in property law benefiting expats, Abu Dhabi is reinventing itself as an upscale designer retirement hub. The new UAE laws on expat freehold ownership and the new retirement visa scheme are aimed at creating the right ambience for expatriate retirees with capital to invest in upscale property and the Gulf State...