January 2013 Emigrate News Archive
Archived Daily Emigrate UK News...
Glamorous Monaco sheds its overpriced image for expats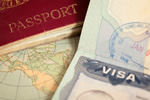 The tiny tax haven of Monaco has long held a reputation as one of the more expensive destinations along the Mediterranean, especially for expats without money to burn. Its Princess Grace Avenue holds some of the world's most expensive real estate, and the principality is famous as a hub for the movie stars and millionaires who frequent...
US Immigration Reform Plans to Incorporate Border Security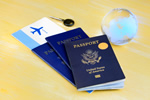 Proposed by senators on Monday 28th Jan, the new plans for immigration reform were to incorporate border security in a big way. The immigration reform blueprint, which will drive the national debate for weeks to come, answered major questions such as when the US borders will be 'secure' enough to begin the pathway for the 11 million...
Former expats missing good life head back to Dubai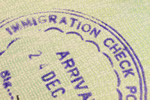 Former expat workers in Dubai disappointed in the lack of opportunity and salary cuts in their home countries are heading back to the good life in Dubai. For many expat workers in the emirates, a temporary stint of up the two years or so gives a chance to broaden work experience while enjoying constant sunshine, a tax-free salary and a...
Canada to launch new entrepreneur start up visa scheme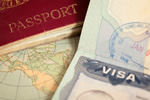 As part of its far-reaching immigration procedure shake-up, Canada has announced a new immigration visa programme aimed at start-up entrepreneurs. Citizenship, Immigration and Multiculturalism minister Jason Kenney announced yesterday that the new visa programme is expected to create new jobs and stimulate economic growth by allowing...
France?s richest man moves billions to Belgium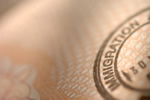 France's richest man, billionaire luxury goods mogul Bernard Arnault, has officially transferred his fortune to a Belgian investment firm set up for the purpose. One of the first of France's super-rich to buy property just over the Belgian border, Arnault had applied for his Belgian passport shortly after the Socialist Party came into...
Proposed US immigration reform will attract tech talent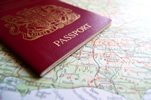 During a gathering of academics which took place at Washington's Chamber of Commerce, Senator Marco Rubio stated that immigration reform will attract and keep top tech jobs and talent in the USA. America's high-technology companies are concerned they cannot fill tens of thousands of vacant positions because immigration law restricts...
Immigration Reform Leading Issue as Obama Takes Oath of Office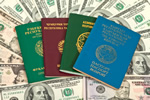 As President Barack Obama took his fourth official oath of office at the White House on Sunday, a new CNN/ORC poll released on Tuesday 22nd January also demonstrates the Americans' support of Obama's immigration plans, including a clearer set path to citizenship. With Chief Justice John Roberts administering the short oath ceremony...
Singaporean businessman involved in Lee Chestnutt scandal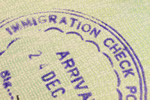 Following the report last week that Briton Lee Chestnutt is to remain trapped in Thailand although charges against him were dropped, a Singaporean businessman has told the same story. An article published by the Straits Times tells that Jaffrey Maharan's legal dispute with his former landlord which had kept him in Thailand for three full...
Survey finds 79 percent of UK migrants wont return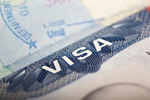 A poll conducted at the end of 2012 attracted 1,168 British expat respondents, almost 80 per cent of whom said they had no intention of ever returning to the UK. The online survey by Freshminds on behalf of Lloyds TSB International questioned UK expats living in the Channel Islands, the Isle of Man, the USA, UAE, Switzerland, Spain, New...
Expat petition pushes for designated MPs for Brits abroad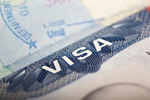 Inspired by a French government initiative which created a constituency of Northern Europe with 11 MPs charged with representing expat interests, a UK expat petition is demanding the same. Peter Johnson, a retired police officer with experience of expat life in France, Malta, Germany and his present country of residence, Spain, has...
Victim of OZ immigration review fights for migrants rights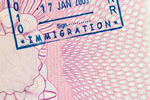 A New Zealand man who arrived in OZ with his parents 30 years ago but was stripped of his rights by new immigration laws in 2001 is fighting for the rights of other Kiwi migrants in similar situations. David Faulkner was six year old when he arrived in Australia, and was educated there, married an Australian wife and worked for Australian...
UK expat trapped in Thailand due to legal chaos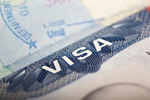 After a three-year legal battle was resolved in his favour, British expat Lee Chestnutt has been prevented from leaving Thailand due to his accuser's lodging of an appeal. Originally, Lee Chestnutt was accused by his Bangkok landlord of criminal damage and theft of furniture from his rented apartment. Although all charges against him...
China relaxes rules for expat permanent residents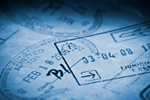 The Chinese government is relaxing registration and investment procedures for expat residents as well as making it easier to purchase property, get health insurance and educate their children in local schools. The surprise move is thought to be the result of new Chinese governmental awareness that global talent needs to be attracted to...
Ecuador simplifies residence visa regulations for expat retirees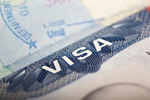 Would-be expat pensioners looking for less visa hassle are likely to welcome Ecuador's easing of residential visa requirements for retirees. Huge strides have been made in simplifying the paperwork required, and new immigration offices with bilingual staff have been opened in Quito and Guayaquil. A recent surge in pensioners wishing to...
Huge cut in Irish nursing salaries may spark migration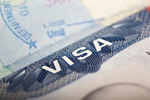 The Irish Ministry of Health's newly announced nursing graduate scheme and its huge starting salary cuts is expected to spark a new wave of medical professional migration. The Ministry of Health is planning to recruit newly–graduated nurses at only 80 per cent of the lowest wage paid at present to nursing staff. Fully qualified and...
NZ government report predicts gloomy future for country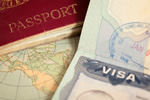 A recently released report by the New Zealand government states that significant changes in its social and operational climate are likely over the next few decades. According to the report, issued by the National Statistics Office, a number of unavoidable issues including demographics will need to be addressed over the next five decades....
Obama Administration Spent $18,000 on Immigration Law Enforcement in 2012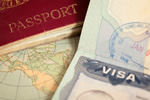 A recent report from Washington suggests that the US spent more money through the Obama administration on immigration enforcement efforts in the previous financial year than all other federal law enforcement agencies combined. A 182 page report from the non-partisan Migration Policy Institute highlights that in 2012 budget year terminating...
Australia reverses immigration ban on autistic daughter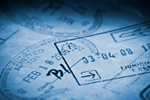 After being refused visas last year for the family, including their severely autistic daughter, Adrian Scott and his wife Julie mounted a vigorous campaign to force the immigration authorities to change their minds. In 2011, Australian immigration officials denied visas to 13-year old autism victim Niamh Scott, her brother and her...
Increased emigration linked to poor UK job prospects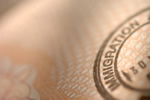 The recent trend towards emigration in the UK and Ireland may be linked to the continuing recession and its effect on local job prospects. Changing migrant demographics show that university graduates and those on the lower rungs of the career ladder are packing up and heading overseas at higher numbers than older professionals and...
Huge EB-5 Project in Vermont Requires more than Half a Billion US Dollars in Foreign Investment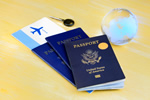 As one of the largest EB-5 projects in the country, a ski resort development project in a remote part of Vermont has proposed a plan which involves nearly $600 million in investment for foreign nationals seeking a green card. Run by the United States Citizenship and Immigration Services, (USCIS), the EB-5 is a federal program which...
EB-5 Investment Regional Centres and Eligibility Requirements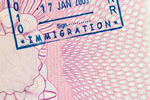 EB-5 Investment Regional Centres must have filed a form to prove they still meet eligibility requirements by the end of December. Businesses which have been approved as investment vehicles for the EB-5 Investor program must have filed form I-924A – a form which proves that their continual success to meet various requirements – on or...
Jarre joins list of French millionaires avoiding tax increases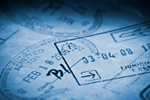 Famous French composer Jean-Michel Jarre is the latest French millionaire to flee his home country to avoid the recently announced swinging income tax increases. Even although the French government has not yet passed into law the two-year temporary 75 per cent income tax level applicable to those earning over £850,000 a year, the list of...
New Zealand immigration advisor loses license after professional misconduct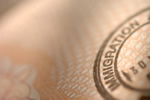 An Auckland-based immigration advisor has been judged guilty of professional misconduct for demanding fees he was not owed and refusing to return a client's passport. Richard Uday Prakash was stripped of his license by the Immigration Advisors Complaints and Disciplinary Tribunal, fined the sum of NZ$2,500 and disallowed from reapplying...