Tax News - Emigrate UK
This is the category page for all Tax news here on emigrate.co.uk, where you can view all the Tax emigration news.
Majority of USA expats resent IRS and FATCA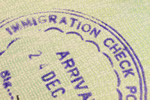 A recent survey conducted by major American tax advisory firm has shown the vast majority of US expats are angry about their tax-related treatment by their home country. Out of an estimated nine million USA expats living across the world, only one third are content with the double-tax system and FATCA reporting rules as they are. The rest...
QROPs on the decline due to new 25 per cent transfer tax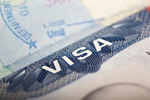 The latest round of statistics published by the UK's HRMC has shown a significant drop in the number of QROPS transfers taking place. The March 2017 introduction by HMRC of a 25 per cent transfer tax on QROPS pension transfers is believed to be the reason why the numbers of such transfer have fallen. Basically, the tax has negated a...
Wage structures for expats in Singapore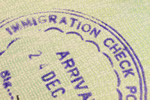 One of the most important questions when considering a move to Singapore is 'how much will I earn'. The majority of expat professionals contemplating a new job consider the salary offered before any other aspects of the country and city. Wages compared with living costs are priorities, especially if the move includes dependents....
Millions to renounce UK residence if labour win election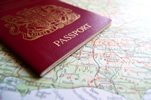 In excess of seven million UK expats potentially could renounce their British residence if the Labour Party is victorious in May's general election, claimed an international advisory. Nigel Green, the chief executive of De Vere Group, said should Labour win next month then many expats will require advice on whether changing their...
Singapore tax regime and lifestyle proving irresistible to wealthy migrants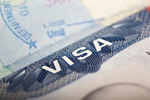 An increasing number of ultra-wealthy expats are relocating to Singapore for its friendly tax laws and top of the range lifestyle. The city-state now ranks in the Global Cities Index as the third-most attractive destination for multi-millionaires and even billionaires after London and New York. The who's who of international Forbes'...
Switzerland proposes limits on number of immigrants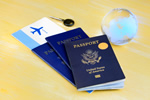 At the same time as a standoff with the European Union is about to begin, Switzerland's government has proposed an annual limit to the number of immigrants allowed in. The Swiss government's proposal, announced today by e-mail, sets out quotes and maximum numbers of immigrants allowed into the wealthy country. Although the scheme...
Thousands of expat Americans renouncing citizenship to avoid new tax laws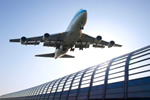 As the start of FATCA looms, Americans living permanently overseas are rushing to renounce their US citizenship. The IRS's five-year campaign to uncover undeclared, taxable assets held by US expats is having an unexpected result, as many middle-income Americans living abroad are deciding to hand in their citizenships. Those who renounce...
International residency schemes make emigrating easier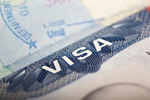 A decade ago, there was little choice as regards residency abroad for those with a reasonable nest egg to invest, but nowadays it's possible to choose between 20 countries' special offers. Today, acquiring residency or citizenship in many attractive expat destinations is just a matter of buying property priced over a certain amount....
Tax tips for retirees planning to emigrate to a European country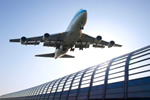 Amongst the many reasons retirees head form the UK to a friendly, somewhat familiar European country, tax regimes don't play a major part, but can severely affect an otherwise enjoyable retirement Quality of life, cheaper property and cost of living as well as better weather and a ready-made expat community are all reasons to retire...
Destinations for US expats avoiding FATCA are shrinking fast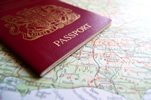 Would-be US migrants looking for a haven well out of the reach of the dreaded FATCA and the Internal Revenue Service are finding their options decreasing by the month. So many nations are panting to be included in the scheme, mostly to avoid a US withholding tax on their financial transactions taking place in the USA, that the US Treasury...