Canada News - Emigrate UK Page 7
This is the category page for all Canada news here on emigrate.co.uk, where you can view all the Canada emigration news.
Unique Canadian project finds homes for stateless Tibetan refugees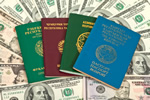 One thousand displaced Tibetan refugees emigrating to Canada are being helped to find homes and jobs via a unique immigration agreement with the government. After the invasion of Tibet by the Chinese over 60 years ago, many Tibetans fled across the Himalayas to India to find refuge. Children who were born during the diaspora or after...
Canadian citizenship rules to be reformed during 2014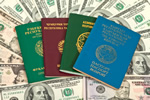 According to Canadian immigration authorities, 2014 will see the most comprehensive reform in decades of rules relating to the Citizens Act. Citizenship and Immigration Minister Chris Alexander told the media that the reform bill is due to be tabled during the upcoming parliamentary session. He added that the envisaged changes will be...
Canadian citizen sponsor accused of fake relationship with husband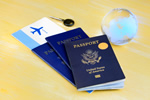 The husband of a former Liberian refugee with Canadian citizenship now living in Winnipeg was refused entry to join his wife as immigration officials decided their long relationship and marriage wasn't genuine. Martha Cummings-Newray and her present husband, Lindquist, were childhood sweethearts in 1970, and ran away to live together...
Canada urged to prioritise skilled immigrant approvals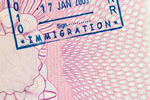 Ontario businesses waiting for approvals of skilled immigrant visas are concerned that much-needed expertise may be lost to Australia due to extended visa processing times. The Ontario Chamber of Commerce is pressing immigration authorities to expedite approvals of skilled worker visas, saying that Australia is processing their versions...
Canada Immigration Minister promises faster service in 2014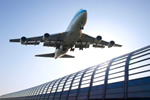 In a year-end interview with Canadian media in Ottawa, the country's recently appointed immigration minister Chris Alexander promised fewer backlogs and shorter waiting time for applicants. Asked about the main challenge faced by the immigration service in 2014, Alexander replied that, although there's now real forward momentum, the...
Canadian government to reopen family sponsorships next month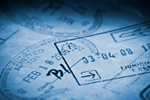 From the beginning of January, the Canadian immigration office will begin accepting new applications for parent and grandparent family sponsorship visas. According to Immigration Minister Chris Alexander, the massive eight year backlog which caused the suspension of the programme has been reduced to half its size over the last two years by...
Millionaire migrant investors in Quebec soon move elsewhere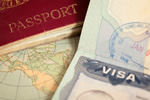 Cracks are beginning to show in Quebec's millionaire immigrant programme as report sshow investors are moving out of the province. Figures obtained from Canada's Citizenship and Immigration department by an immigration lawyer indicate that, although the original CA$800,000 investments have remained in Quebec, 90 per cent of the wealthy...
Ontario to expand its Bridge Training Programme to help new immigrants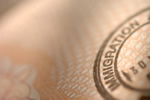 The joint governments of Canada and Ontario are about to expand the Bridge Training Programme in order to help skilled immigrants find suitable jobs and get licensed. Over 50,000 highly skilled immigrants have benefited from the programme to date, taking full advantage of all its services. Offered are skills assessments, workplace and...
Canadian government plans to fast track Filipino visa applications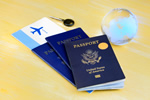 Canada's federal Government is aiming to fast-track visa applications from Filipinos already in the system, and is considering helping many more hit hard by Typhoon Haiyan. The announcement, made late last week, stated that consular officials are working 24/7 to process applications from Filipinos already under consideration. Canadian...
UK expats ditch Europe for new retirement havens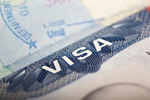 According to a recently released report, would-be expats are planning their retirements in English-speaking countries rather than the former sun, sea and sand European hotspots. Up until now, Spain, Italy, Portugal and France have been the destinations of choice for a huge number of Britons seeking to escape the worsening weather,...