Canada News - Emigrate UK Page 7
This is the category page for all Canada news here on emigrate.co.uk, where you can view all the Canada emigration news.
Canadian government to reopen family sponsorships next month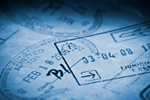 From the beginning of January, the Canadian immigration office will begin accepting new applications for parent and grandparent family sponsorship visas. According to Immigration Minister Chris Alexander, the massive eight year backlog which caused the suspension of the programme has been reduced to half its size over the last two years by...
Millionaire migrant investors in Quebec soon move elsewhere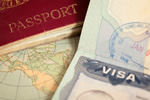 Cracks are beginning to show in Quebec's millionaire immigrant programme as report sshow investors are moving out of the province. Figures obtained from Canada's Citizenship and Immigration department by an immigration lawyer indicate that, although the original CA$800,000 investments have remained in Quebec, 90 per cent of the wealthy...
Ontario to expand its Bridge Training Programme to help new immigrants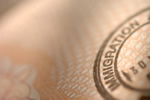 The joint governments of Canada and Ontario are about to expand the Bridge Training Programme in order to help skilled immigrants find suitable jobs and get licensed. Over 50,000 highly skilled immigrants have benefited from the programme to date, taking full advantage of all its services. Offered are skills assessments, workplace and...
Canadian government plans to fast track Filipino visa applications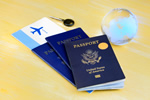 Canada's federal Government is aiming to fast-track visa applications from Filipinos already in the system, and is considering helping many more hit hard by Typhoon Haiyan. The announcement, made late last week, stated that consular officials are working 24/7 to process applications from Filipinos already under consideration. Canadian...
UK expats ditch Europe for new retirement havens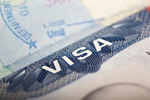 According to a recently released report, would-be expats are planning their retirements in English-speaking countries rather than the former sun, sea and sand European hotspots. Up until now, Spain, Italy, Portugal and France have been the destinations of choice for a huge number of Britons seeking to escape the worsening weather,...
Canada immigration minister to prioritise reuniting families in 2014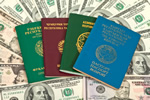 Aggressive action to deal with the massive backlog of immigration applications by parents and grandparents will, according to Canada's Citizenship and Immigration minister, be prioritised in a 2014 push to reunite families. Minister Chris Alexander announced that the parent and grandparent backlog will have decreased by around 50 per...
Recently released report claims immigrants are a fiscal burden to Canada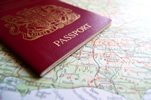 A recently released report is expected to prove controversial for its claims that immigrants arriving during the last 23 years have claimed more in benefits that they have paid in taxes. The report, published by the Fraser Institute, has at its centre economics professor Herbert Grubel, an immigration expert well-known for his...
Wrongly deported family can return but must pay CA$6000 deportation costs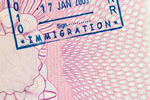 The painful tale of a family fleeing Libya for Canada as refugees has now taken an even worse turn. Adel Benhmuda, his wife and his four children made a bid for freedom from persecution in Libya, but were refused refugee status once they had arrived in Canada. In 2008, the entire family was deported back to Libya where, on their arrival,...
Canada to extend start-up visa to encourage entrepreneurs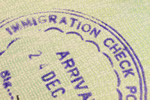 Canada's federal government is to extend its new start-up visa in order to attract entrepreneurs, even although no start-up visas have been issued as yet. The recently-appointed Immigration Minister Chris Alexander announced the expansion of the new visa on Monday, describing it as a business incubator immigration stream aimed at...
Canadian overseas mission staff end six month strike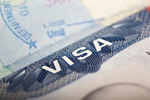 The six months of rotating strikes by Canadian overseas embassy foreign service workers has been discontinued after a tentative agreement was reached over salaries. Visa applicants whose chances of emigrating to Canada in the immediate future had been dashed by the strike will feel some relief that visa processing is set to return to...