August 2013 Emigrate News Archive
Archived Daily Emigrate UK News...
Kiwis call for open door policy for immigrants to the UK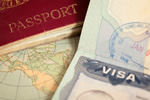 A call by Mayor of London Boris Johnson for UK immigration rules to be relaxed for Commonwealth citizens including New Zealanders has been backed by Kiwis already in the UK. The mayor's controversial request for an overhaul of immigration rules to include a relaxation of requirements for Australians and Kiwis is being supported by TNT...
Backpacker working holiday visas make problems for Oz school leavers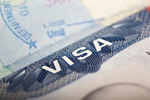 Australia's working holiday visas have soared in popularity since the financial crash, with the high numbers granted to backpackers now causing job shortages for school-leavers. Data released by Australia's immigration department has revealed a 30 pre cent increase in the number of working holiday visas given out since 2008. During...
New UAE website aims at cultural guidance for expats and immigrants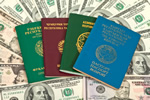 For Westerners taking up jobs in the United Arab Emirates, one of the most difficult issues is an understanding of Islamic culture and acceptable social behaviour. In an attempt to ease the transition period, an Emirati professional has launched a website giving explanations and clear instructions on how to avoid cultural gaffes in the...
Irish diaspora heats up as 40,000 head for Australia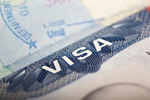 A huge wave of migration from Ireland is reminding the country of its tens of thousands who headed for Australia during the great famine in the mid 19th century. According to Australia's Department of Immigration and Citizenship, over 40,000 Irish citizens opted for Australia between 22011 and 2012, with around 5,000 deciding to settle...
Canada to focus on Irish migrants at local job expos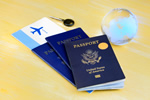 Two of Ireland's major job expos are to be visited by a number of Canadian companies eager to encourage skilled Irish workers to consider a new, North American life. Jobs Expo Dublin and Jobs Expo Cork are expecting at least seven Canadian firms looking to encourage immigration amongst the high number of jobless skilled workers in the...
Brazil, Canada and Australia best for positivity on immigration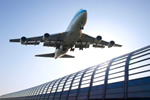 A new poll of nationals in favourite migrant destinations has revealed that Australia, Brazil and Canada have the most welcoming citizens. The UK/Irish research company Ipsos was responsible for the survey, which found that Brazil was the most welcoming country of all, with 47 per cent of respondents saying they had a positive attitude...
Conservatives warn 400 middle class professional emigrate every day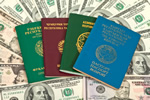 More than 400 Britons are giving up on the UK and leaving every day, according to a report. A report issued by the Office of National Statistics has revealed that over 400 British citizens are leaving the UK every day, an increase of 20 per cent since the start of the present coalition government. A further report by the OECD states that...
Immigration webcast aims to tempt Brit builders to Christchurch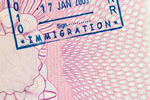 British civil engineers and construction workers are the focus of a special online webcast aimed at encouraging them to be part of the Christchurch rebuild. New Zealand's South Island city was devastated by the February 2011 earthquake, and is just now beginning a massive rebuild. The innovative online show is promised to be a cross...
Economic crisis sees numbers of young Spanish migrants almost double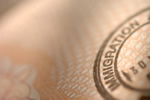 With the effects of the 2008 economic meltdown still being felt across the EU, Spain's young people are increasingly being forced to emigrate in order to find work. Spain's jobless rate amongst its young people is now standing at over 56 per cent and is still rising as the country's economy fails to recover from the effects of the...
Canada announces route to permenent residency for graduates and skilled workers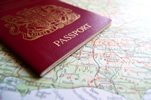 A new Canadian immigration programme announced last Tuesday aims to give certain groups of temporary foreign workers and graduates a route to permanent residency and citizenship. The Canadian Experience Class is unlike other programmes in that it takes into account work or study experience in the country as part of the evaluation of...
Obese chef in New Zealand begs for financial assistance to avoid deportation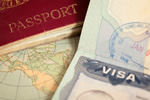 The sad tale of the South African chef and his wife who had worked in New Zealand for years before his work visa was refused due to his extremely large size has taken a turn for the worse. The plight of Albert Buitenhuis and Marthie, his wife, dominated expat media and Kiwi news sites for days after it became public knowledge. Even...
New breed of UK migrants heads away from Europe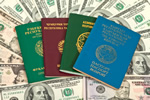 The traditional expat hubs of Spain, Portugal and France are losing out as adventurous expats head for more exotic destinations. After the perennial favourites of Australia and Canada, the new, cool destinations are likely to be in the Middle East or even Asia, with Hong Kong, Singapore, China and Dubai now high on the list. According to a...
Kiwi skill shortage list changes threaten migrant HGV drivers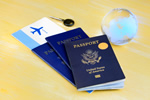 Haulage contractor companies in New Zealand are slamming the upcoming removal of HGV and truck driving from its skills shortages list, saying their businesses will suffer. In six months' time the classification will be removed from New Zealand immigration's skills list, forcing experienced HGV and heavy vehicle drivers to return to...
Australian visa outsourcing sparks personal data security concerns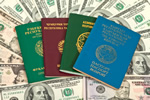 The recent decision by Australia's immigration department to appoint a single processing partner for migrant visa applications is causing concerns over the security of personal data. VFS Global was appointed to the job without the normal press releases associated with policy decisions by the immigration authority. Some regard as dubious...
Brit and US couple forced to close new business due to visa hassle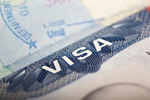 An immigration snag is forcing new arrivals in the USA Peter Krykant and Catherine Ligo to close their teashop after two months and return to the UK. British Isles Flavours and Styles, an old-fashioned teashop in Southport's Howe Street, was opened by the couple just two months ago. Having lost an immigration battle due to a...
Are cost of living surveys any use in deciding on a new country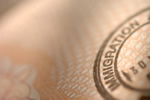 Survey after survey is released annually on all aspects of expat life, but the most valuable as regards making a choice as to where to settle is the cost of living survey. The Economic Intelligence Unit, the ECA and Mercers are the most respected and comprehensive in this sector, but all three take a different stance and invariably show...
Favourite destinations for Brit expat work and retirement still the same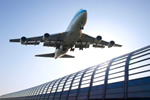 With the whole world to choose from, British expat workers and retirees are still sticking to tried and true favourite destinations. The expat data tracking figures which made up the list of the 10 most popular expat destination countries were drawn from the government's Department of Work and Pensions and the Institute of Public Policy...