Expats in Malaysia still banned from overseas travel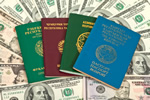 Expats living and working in Malaysia are still disallowed from travel overseas.
Whilst the pandemic still rules the world, governmental reactions to its threat are causing chaos across the planet's expat community. Hundreds of thousands are locked in, trapped without flights, locked out of their home countries and generally being herded from pillar to post like cattle. Insecurity is rampant, with families separated for many months, fear generated by tough visa regulations and an increasing terror that this is to be the new normal for years.
Many thousands of expats at all levels working, retiring or simply visiting Malaysia are part of the new order as they're still barred from overseas travel no matter how urgent. Companies and individual expats have been pleading with the Malaysian government to loosen the regulations, but to no avail. Those who simply leave won't be allowed re-entry until a specified date, with the exception of students returning to overseas universities who've shown a letter of permission to continue their studies.
The situation in Malaysia mirrors similar measures brought in across the world as numbers of cases soared and deaths became a horrendous norm. Political panic seemed to be the name of the game, with few countries getting it right and those who'd been expected to do so failing in a tragically spectacular manner. Displaced persons used to be from war-torn countries most people couldn't identify on a map – now the term applies to expats, business travellers and even tourists caught away from home at the wrong time. How long will it take before democracy itself is on its death bed?