February 2014 Emigrate News Archive
Archived Daily Emigrate UK News...
EU parliament descends into shouting match over Swiss immigration vote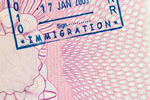 Switzerland's controversial referendum against unchecked immigration is still causing political chaos, with a recent EU debate becoming an abusive shouting match between left and right. During the debate, held last Wednesday, bitter exchanges and insults were tossed around like confetti between left and right-leaning European parliament...
Canada toughens up on citizenship requirements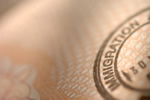 The Canadian Conservative Party has tabled amendments to citizenship legislation aimed at strengthening the perceived value of citizenship in the country. Referring to Canadian citizenship as the country's most precious commodity, Immigration Minister Chris Alexander unveiled the changes in a recent speech.The changes are the first to be...
Latest New Zealand statistics offer snapshot of Kiwi life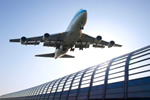 The annual New Zealand statistical report gives a useful guide to would-be expats hoping to head for a new life on the opposite side of the world. Statistics New Zealand's annual report acts as a shop window for the country, by detailing average prices of everyday needs, the feelings of Kiwi nationals and the options as regards location...
UK immigration advisors favour selling UK residency visas to highest bidders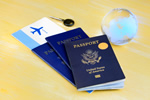 When rumours of a government plan to sell UK visas to the highest bidders first hit the press last year, they were met with incredulous disbelief and anger. Permanent residency visas giving full rights to settle in the UK are already given to the wealthy under Britain's points-based immigration system. However, the controversial...
France to launch new student and business visa categories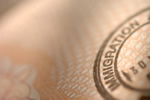 In order to attract more students and business people to its shores, France is offering new, simplified requirements for international student visas and foreign businessmen. The new visa programmes are expected to boost the economy by encouraging more overseas students through multi-year visas and assist new business start-ups by offering...
US immigration policy changed by Las Vegas family persistence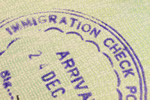 US immigration has adopted a new policy which may help thousands of families wanting to migrate to the USA Edith Fawkes arrived in Las Vegas in 2002 from Mexico, and soon met and married an American citizen. After their marriage, the couple began immigration procedures to bring Edith's son Bryan form Mexico to live with them but, during...
Switzerland economic growth to be hit by referendum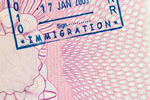 A survey carried out earlier in the week has revealed that leading economists believe that Switzerland's growth will be severaly hit by plans to limit immigration quotas. Bloomberg's monthly economics survey today stated that 16 of its 21 responses from leaders in the field said the country's economy would be hard hit by the...
Brussels begins retaliation against Swiss referendum result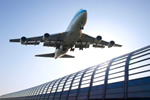 A day after the Swiss government cancelled its freedom of movement agreement with Croatia, Brussels has frozen grants to Swiss universities and research facilities worth hundreds of millions of euros. The EU's initial retaliatory strike has not just removed Switzerland from the Horizon 20920 scheme which provides funds for research and...
Are expats deserting Costa Rica for Mediterranean destinations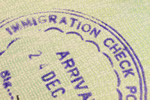 North American expats as well as retirees from colder EU countries have been flocking to the Costa Rican region of Guanacaste, but changes over the years are forcing many to reconsider and head elsewhere. Guanacaste has been expat heaven for some years, and is home to the largest expat community in Costa Rica. However, rampant inflation...
Swiss people want EU deals to stand despite referendum result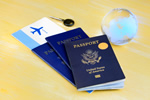 Results of a post-referendum survey released yesterday indicate that, in spite of the referendum result, three quarters of those polled want a raft of EU deals to remain. The survey, undertaken by the Sonntags Blick newspaper, questioned 1002 Swiss nationals, with only 19 per cent of respondents saying they wanted the country to distance...
Emigrating for a job can be the toughest decision of all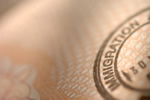 Almost one thousand shipyard workers in Britain's historic maritime city of Portsmouth are now having to make the decision to become unemployed or emigrate for a waiting job. Shades of the Irish potato famine and its subsequent mass emigration to the USA are haunting the Portsmouth shipyards as BAE Systems closes down its operations....
New Zealand urged to aggressively recruit more immigrants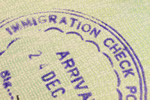 A Kiwi immigration think tank is urging the New Zealand government to actively encourage immigration at a higher level to drive business competition and push up incomes. The New Zealand Institute of Economic Research (NZIER) is pushing for a more ambitious policy on population in order to raise skills levels and cope with ageing in the...
Controversial Ottawa immigrant investor programme scrapped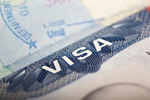 As part of the changes to British Columbia's federal immigration policy, the immigration investor programme is to be discontinued. The programme had attracted criticism, both from Canada's immigration minister Chris Alexander and his predecessor Jason Kenney, for its ineffectiveness at generating economic benefits for the country. Many...
Will Swiss immigration vote force out expat executives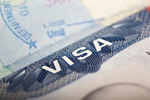 Swiss voters last Sunday forced their government to embark on what could be the most dangerous experiment in immigration reform history. The Swiss government must now cap immigration numbers, excluding many of the large number of expats who wish to work and settle in the wealthy country. Although the referendum's proposal hasn't yet...
Swiss referendum favouring restricted immigration passes with narrow margin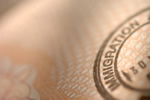 Swiss voters on Sunday narrowly backed a referendum proposal to reinstate strict limits on the number of EU migrants. The controversial referendum, sparked by fears that increasing immigration would upset the balance of the fiercely independent country by introducing high numbers of Muslim migrants, was finally supported by the present...
Canada changes fee structure for its temporary visitor visas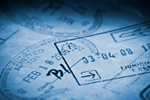 The Canadian government has announced a change in its fee structure for those arriving on temporary visitor visas. The country's Minister of Citizenship and Immigration, Chris Alexander, explained the changes would harmonise fees charged for multi- and single-entry visas issued under the temporary resident visa scheme. From yesterday,...
International residency schemes make emigrating easier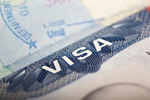 A decade ago, there was little choice as regards residency abroad for those with a reasonable nest egg to invest, but nowadays it's possible to choose between 20 countries' special offers. Today, acquiring residency or citizenship in many attractive expat destinations is just a matter of buying property priced over a certain amount....
Canadian parent and grandparent visa quota full for 2014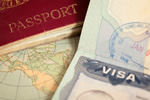 Canadian immigration officials have reported that the popular parent and grandparent immigration stream is now close until next year as its quota of 5,000 applications was reached 33 days after it opened. The scheme was reintroduced last month after a two year moratorium caused by a huge backlog of applications. Parents and grandparents...
British government policy on immigration hits out at freedom of movement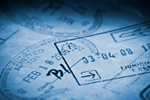 The British government is becoming isolated amongst EU states for its increasingly tough stance on immigration. Britain's coalition government has hardened its attitudes to the right of freedom of movement across the European Union at the same time as it has toughened up on immigration from other world countries. David Cameron told the...