Currency Exchange News - Emigrate UK
This is the category page for all Currency Exchange news here on emigrate.co.uk, where you can view all the Currency Exchange emigration news.
Expats warned over losing money to forex scammers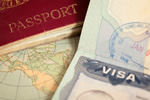 Expats are being warned not to fall foul of forex scams. The increase in the number of expats living and working overseas far from their home countries is a gift for unprincipled currency traders and their forex scams. An unprecedented number of nationals from countries worldwide are on the move due to reassignments, study or simply the...
UK airports slammed for rip off currency exchange rates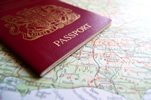 If you're about to jet off for a reconnaissance visit to your chosen work or retirement destination, you'll need to ensure you get the best currency exchange rate for your trip. Currency exchange rates are often the last thing on the minds of would-be expats, especially if they're relocating for work purposes. Visiting your...
UAE expats told not to panic as dollar rates get gloomier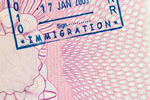 If you're a USA professional relocating to the UAE and have a mortgage or other financial commitments in the home country, keeping an eye on the dollar weighting might be a good idea. During 2017, the almighty dollar lost around 10 per cent of its value when measured against a basket of global currencies. Its first decline for five...
Getting to grips with Brexit induced currency movements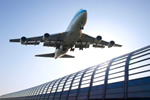 If you need to send money overseas for any reason, you should take into account the Brexit effect on currency exchange rates. It was obvious from day one after the referendum result was announced that the pound sterling was about to suffer a lasting negative effect, as it dropped immediately against the euro and other major currencies...
Online banks are the digital solution for wandering expats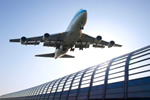 Expat mobility is far greater now than in previous decades, with the new alternative world of finance and banking making it far easier to control your cash. Until recently, international banking for the average mobile expat was little more than an expensive nightmare, but the new world of online banking alternatives is reducing stress...
Which currency will win in 2018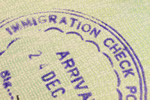 Currency rates are one of the most essential issues to consider for expats, whether you're living on a pension or annuity, thinking of investing overseas or back in the home country or just ordering something online form the other side of the planet. Following exchange rates is a roller coaster ride, with relative values dipping and...
British expat retirees worldwide feel the pain of shrinking sterling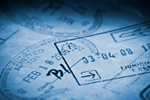 Brexit's effect on sterling has eroded the spending power of hundreds of thousands of British expats worldwide. Whether they're struggling on an already less than generous UK state pension, have top-ups from personal pensions or are receiving an income from investments, the reality is that the value of their monthly incomes has fallen...
Expats in UAE get ATM cryptocurrency withdrawals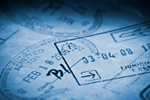 Expats heading for or already working in the UAE can now make cryptocurrency withdrawals from dedicated ATMs. \r\n\r\nIn an announcement last Tuesday, NCR Corporation revealed it has joined with UAE cryptocurrency exchange CoinHub to allow users to make ATM cash withdrawals from their cryptocurrency accounts. According to the statement,...
Retired expats in Thailand fear effects of strengthening baht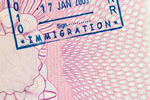 The Thai baht recently hit a 31-month high, sending shivers through expat retirees living off their fixed pensions. The seemingly never-ending rise of the baht is a frequent subject of posts on Thai expat forums, with many refusing to believe the reasons for its strength as put forward by the junta government. The latest rise against the...
Expat investors head north for buy to let bargains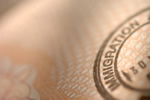 For expats looking to live well from UK buy-to-let properties, research into the best regions for returns is now essential. With increasing house prices, increased stamp duty and the recent crackdown on tax all squeezing landlords' profits, expats wanting to take advantage of the fall in sterling to make a buy-to-let investment need to...