Currency Exchange News - Emigrate UK
This is the category page for all Currency Exchange news here on emigrate.co.uk, where you can view all the Currency Exchange emigration news.
Expats in Thailand rethinking relocation due to the high baht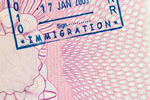 For would-be expats looking for a lower cost of living and a more enjoyable lifestyle, giving Thailand a miss at this time may be the best idea. For decades, Thailand's capital Bangkok and its northern capital of Chiang Mai ticked both the cost of living and lifestyle boxes, but the high baht and ever-increasing costs are blunting their...
Is bitcoin truly of use to internationally mobile expat professionals?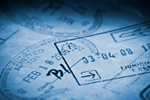 Is bitcoin a blessing or a curse for overseas expat professionals? Given that a universal payment provision for globe-trotting expats sounds like a dream come true especially as it gets rid of conversion fees, what, if any, are the downsides? The cryptocurrency and its newer versions such as Litecoin and Ethereum are now regarded as an...
UK expat retirement strategies being wrecked by low pension payments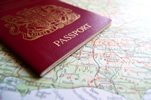 A successful expat retirement strategy often depends on a satisfactory pension income topped up by capital released via the sale of the home country property. Even although capital appreciation on property purchase is almost inevitable nowadays, monthly income from a state and/or private pension is crucial in the provision of funds...
British expats warned over Spanish pet transportation scam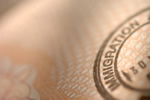 If you're emigrating to Spain and can't bear to leave your beloved pets behind, beware of social media recommendations for pet transportation companies. For British would-be expatriates whose dogs and cats are their beloved family, ensuring they're able to be transported safely is one of the trickiest aspects of moving overseas. Pet...
Is Thailand still an inexpensive expat retiree destination?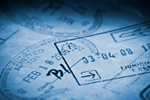 What's the true cost of retirement in Thailand? For several decades, Thailand has been the retirement dream of would-be expats from a good number of world countries including the USA and the UK. The Southeast Asian country was celebrated as being a seriously cheap destination for Westerners looking to live an uncomplicated life with...
Living the expat digital nomad lifestyle the easy way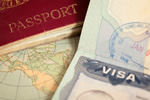 Becoming a digital nomad is many younger expats' dream, but complications can occur in the practical aspects of life on the road. Over the past decade or so, digital nomads have taken the place of old-style travel writers and created their own world and way of living based on a love of travel and the discovery of hidden gems in all...
Transferwise set to corner the market in remittances from Arab States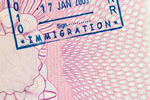 With sterling teetering on the edge of another fall, British expats transferring payments and deposits in their local currency back to their UK bank accounts are losing every which way due to expensive transfer charges. Wherever in the world UK expatriates are based, the majority will need to transfer cash back to the home country, whether...
British expats worldwide are losers due to currency fluctuation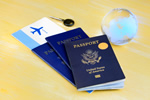 One issue that's seldom taken into account when expatriation is under discussion is currency fluctuation. Whether the reason for leaving the home country is for a better-paying job, retirement or entrepreneurship, the logistics of the move itself almost always take precedence over what may or may not happen in the future. Back in time...
MPs helping PremierFX expat victims may get a hearing in the House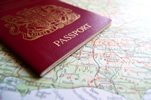 British lawmakers are now rallying round expats in Mallorca hit by the PremierFX crash. Palma based currency exchange firm PremierFX collapsed almost a year ago, leaving millions in unpaid debts. Whilst no progress has been made and those who lost are giving up hope, dozens of UK lawmakers are now calling for a debate on the issue. The...
Female expats aren't all trailing spouses nowadays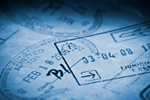 Females are now an established part of the expat world, and they're not all trailing spouses! Back in the day, the only women spotted in expat communities worldwide were trailing spouses doing their best to dutifully maintain the home country way of life for their hopefully successful husbands and their somewhat confused offspring....