September 2017 Emigrate News Archive
Archived Daily Emigrate UK News...
Personal finance and childcare costs worrying for expats in Australia and New Zealand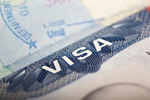 In spite of acclaim for almost every aspect of expat life, New Zealand and Australia are criticised by expats for high childcare costs and the cost of living. The majority of recent expat surveys have heaped praise on both New Zealand and Australia for their quality of life, education and healthcare, criticisms have been noted concerning...
Expats applaud Malaysia legalising Bitcoin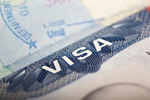 The Malaysian government has announced it's investigating the possibility of legalising Bitcoin bythe end of 2017. For expats living and working in Malaysia, the government's intention to legalise the controversial Bitcoin is a relief as, should it be accepted, it will make transferring money to families in the home country far easier....
Avoiding the dreaded expat syndrome in Turkey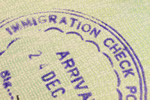 Turkey's coastal towns and cities are as popular with expat retirees as they are with entrepreneurs looking to start a new business, but pensioners need to avoid the 'expat syndrome' at all costs. Turkey is known for its idyllic lifestyle, Mediterranean climate and inexpensive cost of living, attracting not only a huge number of...
British expats warned again over dodgy IFAs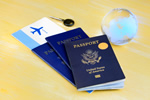 Over the past several years, the UK financial regulator has cracked down on IFAs offering investments which benefit them rather than their clients, causing many to move offshore and plague expat destinations. Fortunately for British investors and pension savers, most of the easily accessible financial advice firms are now regulated,...
How to be successful as an expat in Bangkok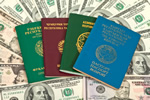 Living and working as an expat in Bangkok is easier if you remember a few essential rules. Bangkok's Sukhamvit district is home to a good-sized community of Western expats working for internationally-based companies' Thailand offices. The city and Thailand itself may not be number one on expatriates' must-have lists, but for the...
Majority of USA expats resent IRS and FATCA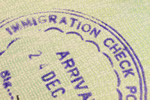 A recent survey conducted by major American tax advisory firm has shown the vast majority of US expats are angry about their tax-related treatment by their home country. Out of an estimated nine million USA expats living across the world, only one third are content with the double-tax system and FATCA reporting rules as they are. The rest...
Helpful hints for new expat arrivals in Dubai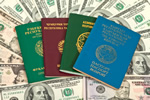 Settling down in Dubai is made easier by taking on advance knowledge of its lifestyle, culture and working hours. Dubai is a fascinating city for its architecture, ambience and dramatic desert setting, and is perennially popular as an expat professional destination for its luxury lifestyle as well as its career opportunities. However,...
How far will your money go in Asia?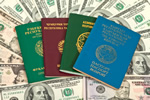 Moving overseas is, for most expats, a leap in the dark as regards lifestyle and budgetary demands, made even more complicated if salaries and pensions are taken in the currency of the home country. An increasing number of expats are deciding on Asia for their next move, with China in particular attracting entrepreneurs to its booming...
Cambodian Bank wins praise for stability and sound assets quality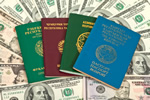 Expats heading to Southeast Asia are right to be cautious over banking security, but one Cambodian bank is now being praised by an international credit rating agency. Developing countries in Southeast Asia are now popular with expats, especially retirees, but their banking systems and the banks themselves don't usually operate to first...
Wage structures for expats in Singapore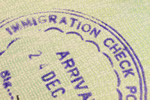 One of the most important questions when considering a move to Singapore is 'how much will I earn'. The majority of expat professionals contemplating a new job consider the salary offered before any other aspects of the country and city. Wages compared with living costs are priorities, especially if the move includes dependents....
Wealthy expat investors go for golden visas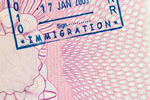 The recent introduction of the so-called 'Golden Visas' is drawing huge numbers of wealthy expats to Eurozone destinations. \r\n\r\nControversial from the outset but now considered highly successful, Golden Visas allow wealthy foreigners to purchase the right to live permanently in a number of European Union countries. They include...
Brexit: Plunging British Pound Gives Expat Buy to Let Property Purchases in UK a Lift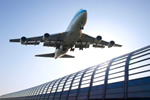 Successful buy-to-let investments, both in the UK and in Europe, depend on sterling devaluation If you're planning on financing your expat retirement through buy-to-let investments, keep a sharp eye on the effects of the plummeting pound. Many soon-to- be retirees looking for the good life overseas are hoping to finance a comfortable...