Canada News - Emigrate UK Page 6
This is the category page for all Canada news here on emigrate.co.uk, where you can view all the Canada emigration news.
Canada toughens up on citizenship requirements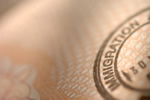 The Canadian Conservative Party has tabled amendments to citizenship legislation aimed at strengthening the perceived value of citizenship in the country. Referring to Canadian citizenship as the country's most precious commodity, Immigration Minister Chris Alexander unveiled the changes in a recent speech.The changes are the first to be...
Emigrating for a job can be the toughest decision of all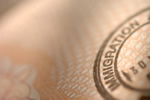 Almost one thousand shipyard workers in Britain's historic maritime city of Portsmouth are now having to make the decision to become unemployed or emigrate for a waiting job. Shades of the Irish potato famine and its subsequent mass emigration to the USA are haunting the Portsmouth shipyards as BAE Systems closes down its operations....
Controversial Ottawa immigrant investor programme scrapped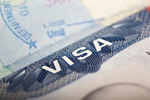 As part of the changes to British Columbia's federal immigration policy, the immigration investor programme is to be discontinued. The programme had attracted criticism, both from Canada's immigration minister Chris Alexander and his predecessor Jason Kenney, for its ineffectiveness at generating economic benefits for the country. Many...
Canada changes fee structure for its temporary visitor visas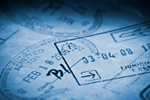 The Canadian government has announced a change in its fee structure for those arriving on temporary visitor visas. The country's Minister of Citizenship and Immigration, Chris Alexander, explained the changes would harmonise fees charged for multi- and single-entry visas issued under the temporary resident visa scheme. From yesterday,...
Canadian parent and grandparent visa quota full for 2014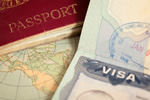 Canadian immigration officials have reported that the popular parent and grandparent immigration stream is now close until next year as its quota of 5,000 applications was reached 33 days after it opened. The scheme was reintroduced last month after a two year moratorium caused by a huge backlog of applications. Parents and grandparents...
Unique Canadian project finds homes for stateless Tibetan refugees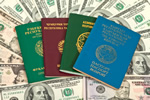 One thousand displaced Tibetan refugees emigrating to Canada are being helped to find homes and jobs via a unique immigration agreement with the government. After the invasion of Tibet by the Chinese over 60 years ago, many Tibetans fled across the Himalayas to India to find refuge. Children who were born during the diaspora or after...
Canadian citizenship rules to be reformed during 2014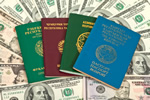 According to Canadian immigration authorities, 2014 will see the most comprehensive reform in decades of rules relating to the Citizens Act. Citizenship and Immigration Minister Chris Alexander told the media that the reform bill is due to be tabled during the upcoming parliamentary session. He added that the envisaged changes will be...
Canadian citizen sponsor accused of fake relationship with husband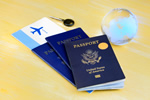 The husband of a former Liberian refugee with Canadian citizenship now living in Winnipeg was refused entry to join his wife as immigration officials decided their long relationship and marriage wasn't genuine. Martha Cummings-Newray and her present husband, Lindquist, were childhood sweethearts in 1970, and ran away to live together...
Canada urged to prioritise skilled immigrant approvals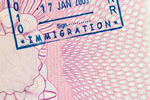 Ontario businesses waiting for approvals of skilled immigrant visas are concerned that much-needed expertise may be lost to Australia due to extended visa processing times. The Ontario Chamber of Commerce is pressing immigration authorities to expedite approvals of skilled worker visas, saying that Australia is processing their versions...
Canada Immigration Minister promises faster service in 2014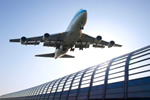 In a year-end interview with Canadian media in Ottawa, the country's recently appointed immigration minister Chris Alexander promised fewer backlogs and shorter waiting time for applicants. Asked about the main challenge faced by the immigration service in 2014, Alexander replied that, although there's now real forward momentum, the...