Canada News - Emigrate UK Page 6
This is the category page for all Canada news here on emigrate.co.uk, where you can view all the Canada emigration news.
Irish grab thousands of Canadian IEC visa slots in ten minute frenzy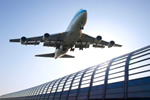 The first of Canada's online offer of 3,850 working holiday visa applications was mobbed by would-be Irish migrants, with all taken up within ten minutes. Thousands of Irish nationals hoping to get a chance to take up a working holiday visa in Canada were bitterly disappointed last night as every slot was taken within 10 minutes of...
Canada links strong women immigrants with a stronger country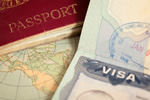 March 13 is International Women's Day, with Canada and its immigration supremo linking the celebration of strong, capable women with the benefits via immigration that newcomers give to the country In his speech, Canada's immigration and citizenship minister acknowledged the important contributions of immigrant women as well as their...
Canada scrapped millionaire visa may provoke lawsuit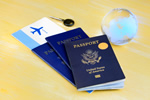 Following Chinese outrage over the scrapping of the Canadian 'millionaire' immigrant investor programme, Canadian businesses concerned with immigration and property issues are threatening a lawsuit. Immigration consultants and upscale real estate brokers are up in arms regarding the threat to their businesses and are considering taking...
Canada visa system threatens another ethnic restaurateur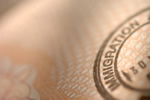 Following the news earlier in the week that a popular Halifax Thai restaurant is losing its head chef to deportation, another immigrant restaurateur can't open his new eatery as he can't get a work permit for an Indian chef. It seems that chefs from countries with popular authentic cuisines such as India and Thailand are being singled...
Chinese millionaires complain as Canada entry route is blocked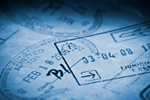 A group of Chinese millionaires now blocked from Canadian residential status issued a public complaint at a Beijing press conference earlier this week. Canada's recent federal budget statement announced the axing of the immigration investor and entrepreneur visas with which permanent residency could be purchased via a five-year...
Canada toughens up on citizenship requirements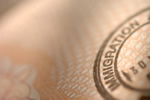 The Canadian Conservative Party has tabled amendments to citizenship legislation aimed at strengthening the perceived value of citizenship in the country. Referring to Canadian citizenship as the country's most precious commodity, Immigration Minister Chris Alexander unveiled the changes in a recent speech.The changes are the first to be...
Emigrating for a job can be the toughest decision of all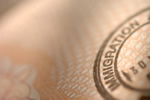 Almost one thousand shipyard workers in Britain's historic maritime city of Portsmouth are now having to make the decision to become unemployed or emigrate for a waiting job. Shades of the Irish potato famine and its subsequent mass emigration to the USA are haunting the Portsmouth shipyards as BAE Systems closes down its operations....
Controversial Ottawa immigrant investor programme scrapped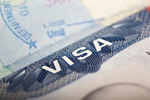 As part of the changes to British Columbia's federal immigration policy, the immigration investor programme is to be discontinued. The programme had attracted criticism, both from Canada's immigration minister Chris Alexander and his predecessor Jason Kenney, for its ineffectiveness at generating economic benefits for the country. Many...
Canada changes fee structure for its temporary visitor visas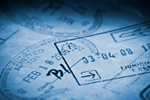 The Canadian government has announced a change in its fee structure for those arriving on temporary visitor visas. The country's Minister of Citizenship and Immigration, Chris Alexander, explained the changes would harmonise fees charged for multi- and single-entry visas issued under the temporary resident visa scheme. From yesterday,...
Canadian parent and grandparent visa quota full for 2014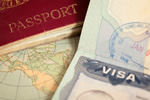 Canadian immigration officials have reported that the popular parent and grandparent immigration stream is now close until next year as its quota of 5,000 applications was reached 33 days after it opened. The scheme was reintroduced last month after a two year moratorium caused by a huge backlog of applications. Parents and grandparents...