Canada News - Emigrate UK Page 4
This is the category page for all Canada news here on emigrate.co.uk, where you can view all the Canada emigration news.
Canada immigration clampdown to include live in caregiver programme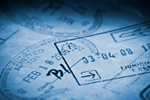 Canada's live-in caregiver programme may be next on the list for deletion as public servants warn it's being used for family reunification. Over the years, the live-in caregiver programme has helped many Canadian citizens struggling to cope with personal or family health and ageing problems, but the scheme is now under threat of being...
Nova Scotia offers permanent residency to expat graduates from Canadian unis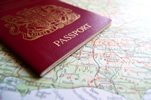 In a bid to retain overseas students graduating from Canadian universities, Nova Scotia is offering permanent residency visas to those with job offers from NS employers. The move will make it easier for foreign graduates to settle in Canada after they've gained their degrees, and is expected to attract a considerable number of overseas...
Canada increases charges against immigration fraudster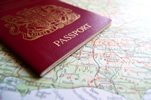 The Canadian immigration authority is warning migrants hoping to bring their families to join them to beware of increasing scams by so-called immigration consultancies. Seven new fraud charges have now been brought against Angelina Codina, who is accused of defrauding dozens of immigrants by promising to bring their relatives to join them....
Canadian citizenship test failure rate increases in longer stay immigrants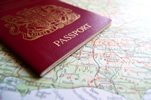 A Canadian government report has revealed that, the longer immigrants wait before taking the citizenship test, the more likely they are to fail. According to the report, commissioned by the Immigration Authority, those taking the test within five years of arrival in the country show consistent pass scores. Their counterparts who have been...
Canadian government debating stringent new rules for citizenship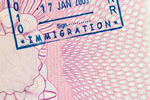 The Strengthening Canadian Citizenship Act, now in consideration, states that applicants for citizenship must spend at least 1.460 days in the country for six years before submitting their applications. It continues that, during at least four of those years, applicants must have spent 183 days physically present in Canada. Stays in the...
Canada committed to diversity and immigration to strengthen its economy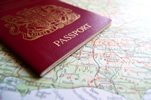 Canada's past, present and future are inextricably linked with immigration and the diversity of its population, according to the Bank of Canada's CEO.Gordon Nixon. The CEO of the Bank of Canada and head of Toronto's Immigrant Employment Council, stated in a press release today that Canada's traditional welcome to immigrants from...
Controversy over Canadian immigrant investor programme prompts changes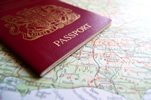 The recent cancellation of Canada's longstanding immigrant investor programme caused by its misuse by wealthy Chinese has resulted in a new approach to the service. Canada is one of a number of countries now offering citizenship to wealthy investors and their families in return for hard currency. Its original investor programme was...
Mother-of-two facing deportation from Canada due to clerical error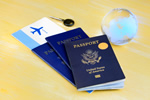 A mother of two married to a Canadian citizen has been arrested and is being threatened with deportation after 14 years living in the country. Janina Ibarra arrived in Canada from Sri Lanka as a teenager, where she met and married her Canadian husband. The couple have two sons, aged 7 and 10, and have lived in Metro Vancouver since they...
Canada immigration consultants pairing temporary foreign workers with firms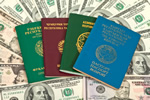 Online advertisements by immigration consultants in Canada are suggesting they can pair would-be temporary workers with employers. The advertisements, many of which are by consultants in Western Canada's Ontario province, pledge that they will assist those wishing to enter the country under the temporary foreign worker programme in...
Canada promises 25000 visa applications for skilled workers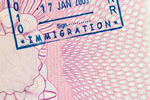 Immigration lawyers the world over are rubbing their hands in glee at Canada's announcement that five times as many applicants over its 2014 quota for its Skilled Worker programme will be allowed in 2015. Canada's Skilled Worker programme is the most popular of all its offerings for potential immigrants from across the world, and is...