Canada News - Emigrate UK Page 4
This is the category page for all Canada news here on emigrate.co.uk, where you can view all the Canada emigration news.
Canada adds more occupations to priority list and expedites credential assessments.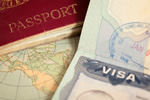 In addition to plans to streamline the foreign credentials recognition process, Canada's immigration authority has added 10 more occupations to its priority list of skilled jobs. Citizenship and Immigration minister Chris Alexander and Employment and Social Development minister Jason Kenney together announced the changes. Applicants...
Canadian mother still fighting for visa for her husband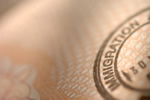 A Canadian-born resident legally married to her Indian husband is hoping against hope that he will be allowed to join her in time for the birth of their second child. Harpreet Sandhu, born to Indian immigrant parents resident in the town of Surrey, met and married her husband in June 2010, and the couple immediately applied for his...
Canada toughens up on foreign spouse sponsorship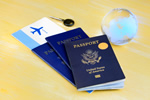 Canadian citizens applying to sponsor their foreign spouses will be hit hard by the government's doubling of processing times due to a backlog of applications. At present, any foreign national spouse of a Canadian citizen can be sponsored as long as temporary residence has been permitted and the couple are already legally resident in...
Future Canadian skills shortage spells good news for migrants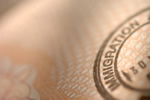 A recent skills seminar on Canada's labour market has revealed an impending skills shortage in the popular immigrant destination country. The summit, held in Toronto in June, was focused on skilled labour, its marketplace, skills training and under-represented sectors within the market. Employment and Social Development Minister Jason...
Canada passes new citizenship and immigration act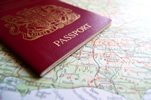 Controversial new rules aimed at strengthening the requirements for access to Canadian citizenship have now been passed into law. The aim of the changes is to make certain that those applying for citizenship are fully prepared for integration and participation in Canadian society. The government is hoping that the requirements will help...
Canada immigration clampdown to include live in caregiver programme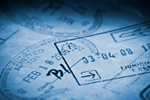 Canada's live-in caregiver programme may be next on the list for deletion as public servants warn it's being used for family reunification. Over the years, the live-in caregiver programme has helped many Canadian citizens struggling to cope with personal or family health and ageing problems, but the scheme is now under threat of being...
Nova Scotia offers permanent residency to expat graduates from Canadian unis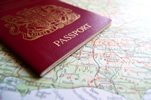 In a bid to retain overseas students graduating from Canadian universities, Nova Scotia is offering permanent residency visas to those with job offers from NS employers. The move will make it easier for foreign graduates to settle in Canada after they've gained their degrees, and is expected to attract a considerable number of overseas...
Canada increases charges against immigration fraudster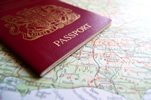 The Canadian immigration authority is warning migrants hoping to bring their families to join them to beware of increasing scams by so-called immigration consultancies. Seven new fraud charges have now been brought against Angelina Codina, who is accused of defrauding dozens of immigrants by promising to bring their relatives to join them....
Canadian citizenship test failure rate increases in longer stay immigrants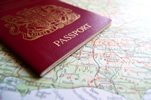 A Canadian government report has revealed that, the longer immigrants wait before taking the citizenship test, the more likely they are to fail. According to the report, commissioned by the Immigration Authority, those taking the test within five years of arrival in the country show consistent pass scores. Their counterparts who have been...
Canadian government debating stringent new rules for citizenship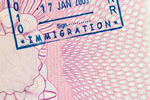 The Strengthening Canadian Citizenship Act, now in consideration, states that applicants for citizenship must spend at least 1.460 days in the country for six years before submitting their applications. It continues that, during at least four of those years, applicants must have spent 183 days physically present in Canada. Stays in the...