October 2017 Emigrate News Archive
Archived Daily Emigrate UK News...
New Zealand PM to ban house sales to foreign buyers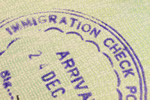 In a move aimed at dealing with New Zealand's housing crisis, the country's incoming Prime Minister has pledged to ban the sale of existing homes to foreign buyers. New Zealand is a popular property investment location, but it's uncertain how the ban will affect expats wishing to buy their homes. According to media reports, other...
UK MPs gather info on pensions freedom windfall spending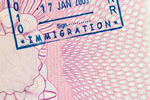 British lawmakers are gathering evidence of how pension savers are using their tax free pension freedom cash withdrawals of up to 25 per cent. The information is to be discussed during parliament's Work and Pensions Committee's pension freedom inquiry on the success or failure of the relatively new scheme. The pension freedom...
Why expats in Germany don?t learn German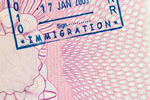 Debates are taking place across Germany as to why a high number of expatriate workers are not interested in learning the local lingo. A recent statement in the German parliament by Christian Democrat lawmaker Jens Spahn condemned Berlin residents who communicate in English as elitist provincial hipsters. The comment sparked a countrywide...
QROPS rules to stay the same until after Brexit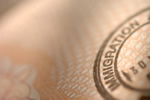 Expats will be relieved to hear there will be no changes to QROPS laws until after Britain finally leaves the European Union. The massive logjam of legislation necessary before March 2019 is clogging the British parliament's schedules for the foreseeable future, leaving almost no time to debate and vote on other important legislation....
Female baby boomer expats embrace solo travel and retirement overseas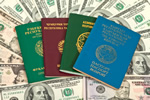 According to a popular international expat website, female baby boomers are the latest group to take on travelling solo and retiring overseas on their own. It seems single women are breaking free from convention and taking off across the world to live their lives solo in their chosen countries. The new trend is the result of an increase in...
Airlines warning Brits not to book flights to Europe after March 2019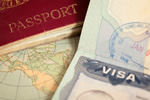 Britishers planning to travel to Europe after March 2019 can expect warnings from airlines that their flights may not be able to leave. Airlines serving routes between the UK and Europe, American or other worldwide destinations are preparing website warnings stating tickets booked for flights after March 2019 might not be honoured. Every...
Cold calling scammers get more time to con emigrating retirees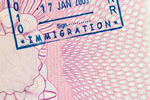 Financial fraudsters are stepping up their efforts to con would-be expats out of their pension savings as the UK government's cold-calling silencing plan is put on the back burner. The British government's promise to crack down on cold-calling by pension scammers has now been shelved for at least a year, due to 'legal issues'...
New Zealand welcomes back its expats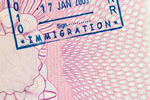 Kiwi expats are now returning to the country of their birth in droves, followed by Australians deserting the waning Oz economy. Decades ago, as expats from the UK and other Western countries were arriving in large numbers, New Zealand nationals were upping sticks and leaving to find their fortunes in Australia. Over the last several...
FCA survey shows many pension savers don?t understand the product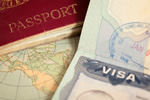 According to a Financial Conduct Agency survey, 25 per cent of retirement savers who've accessed their defined contribution pensions have no idea how they did it. The FCA's research was carried out with 13,000 respondents, with the intent of examining public attitudes towards the financial service sector. The survey concentrated on...
Finding all you need to know on Russian social media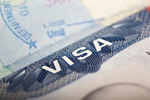 Although Russia isn't at the top of the list of preferred expat destinations, for those who've made it their home there are plenty of ways to enjoy life. Settling down in Russia as a first-time expat can be a daunting challenge, but the internet can be a huge help by introducing new arrivals to the country's very own expat social...
Expats need more reliable info on pension options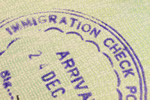 Experts in the field of expat finance are now realising clients are being short-changed by their providers once they stop paying in to their pension funds. Debates over the rights of deferred members who stop contributing to their pension but still have a fund are hotting up in the trade after research revealed under a third of providers...
Best expat destinations for cheapest property taxes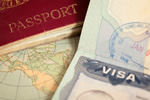 Expats moving overseas in order to enjoy a peaceful retirement with less financial strain than in their home countries are choosing destinations with amazingly low property taxes. For many would-be expats, retiring overseas isn't just a chance to experience interesting new cultures and warm, sunny weather, it's also about the best...
Aussies chase the Australian dream by moving overseas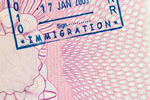 According to Oz expats, it seems that chasing the great Australian Dream is best done from overseas rather than in the home country. Escalating property prices, inflation and stagnation are all reasons why Aussies who still believe in the Great Australian Dream are choosing to chase it by becoming strangers in a strange land. Everything...
Expats warned over post Brexit problems with financial services, insurance and pensions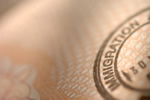 Expats and those planning to relocate to Europe are being warned over potential difficulties with insurances, pension payments and financial services post-Brexit. UK Chancellor Philip Hammond is warning of post-Brexit legal uncertainties over existing cross-border pensions, financial services and insurances should no agreement be reached...
Brit expats in Europe freed from threat of post Brexit frozen pensions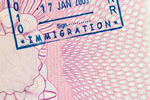 The announcement that all British pensioners living in the European Economic Area as well as EU retirees resident in the UK will continue to receive the annual cost of living adjustment post-Brexit is good news for the thousands of retired British expats already struggling to get by since the fall in the value of sterling. The EEA...
Golden goodbyes offered by pension trustees to retirees on DB pension schemes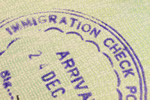 Britons coming up for their final years in employment and planning to retire overseas are concerned over the best way forward for their defined benefit pensions. A recent report has confirmed the black hole in final salary workplace pension schemes provided by employers. In spite of the 2017 gap between liabilities and assets having...
Life in the Philippines still attracting expatriates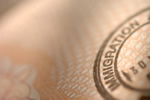 A recent expat survey reveals the Philippines are still a favourite destination for expats. According to the 2017 Expat Explorer survey, life in the Philippines is still delighting at least 52 per cent of respondents. Over half of those who took part in the popular survey said they were far happier than in their home countries, and 56 per...
Expats in Amsterdam warned to watch out for online rental scammers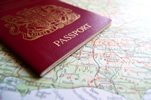 Expats in Amsterdam and especially those who're newly arrived are being warned to be on the alert for scammers stalking the rental apartment scene. Amsterdam's lack of affordable apartments makes settling in as an expat a frustration experience, particularly if accommodation in and near the Centrum is a requirement. The ongoing...
UK expat forced to endure flooded house every time it rains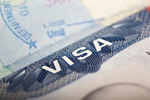 A UK expat living in Manilva is caught in a legal mess caused by regular flooding due to a new wall built by his neighbour. Peter Fake's newly bought bungalow in the Spanish town of Manilva was intended to be a comfortable, secure home for the rest of his life. He owns a tyre store in the town, and purchasing a property was the last...
Expats in UAE urge to check their tax residency status back home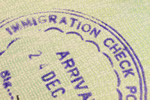 Expats relocating to the tax-free jurisdiction of the United Arab Emirates need to realise they may not be free of income tax liabilities back at home. One of the major attractions for expats considering relocation to the UAE is its fame as a tax-free jurisdiction. The mere thought of earning far more than you did in the home country and...
Cambodia clamps down on longstay expat business visa extensions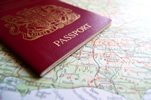 Cambodia's laid-back attitude to long-stay visa extensions is about to change completely, with new regulations likely to rule the country out for retirees and others wishing to volunteer or earn cash online. Over the last several years, many expats living under Thailand's ever-tightening immigration rules and regulations have moved to...
Vietnam looming large as expat hub for high salaries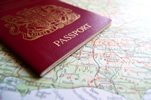 A recent survey has revealed Vietnam is the latest success story for expats' salaries. \r\n\r\nHSBC's Expat Explorer survey points Vietnam as the latest up-and-coming destination for expat professionals aiming at high-salaried positions overseas. The average earnings of respondents to the study are $88,100, an increase of 25 per cent over...