September 2019 Emigrate News Archive
Archived Daily Emigrate UK News...
Is Saudi Arabia really a safe destination for tourists and expats?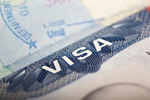 Saudi Arabia's 'historic' step in opening the Kingdom to tourism also reopens the perennial question – is Saudi a safe destination for Westerners? Would-be expats and visitors who follow world news as a habit will have noticed that Saudi, unlike the majority of its Gulf State neighbours, strictly follows Islamic laws and imposes...
Why does mainland Greece rarely feature on expat itineraries?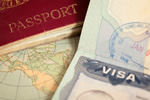 One European country which only seems to crop up rarely in expat forums and online media is Greece. Potential UK expatriates looking for the perfect place to retire, start up a small business or just chill for while will find endless internet coverage on Spain, France, Portugal and even Italy to browse, research and contemplate but, apart...
Pros and cons for adventurous expats buying land in Bali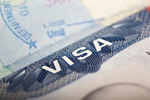 Adventurous expats are drawn to Bali for its beauty, affordable cost of living and laid-back lifestyle, but those planning to stay for ever should take care if planning to buy land and build a home. Expats dreaming of a permanent home in Bali built on land they've purchased from locals need to be very careful to avoid ending up with a...
Taking early retirement as an expat brings inner peace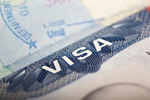 If you're saving every last cent against an early retirement as a mobile expat in exotic destinations, careful planning is essential. It's almost every expats' dream to travel the world without having to worry about the salary, the office, the boss and all the other aspects of growing a career. In order to realise this dream,...
Ranking Vietnam as an alternative to Thailand for expat retirees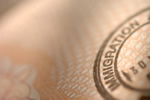 Is Vietnam a true alternative to Thailand for expat pensioners? It seems like only yesterday - or at worst last week – that Thailand was everything an expat retiree needs as regards a low cost of living, great weather, inexpensive properties and ultra-friendly, gentle people. Fast forward to today and the English language press, fuelled...
Has Brexit wrecked Britons' overseas retirement dreams?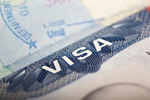 Is retiring abroad now an impossible dream for British would-be expats? Up until the 2016 Brexit referendum, retiring in an EU member state with a cheaper cost of living and far better weather was the dream of many Brits approaching retirement. With EU-centred free healthcare and an automatic annual uprate to the meagre British state...
Developing resourcefulness essential for expats heading to Vietnam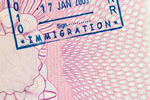 Vietnam nowadays seems to be every adventurous expat's favourite location, from retirees fleeing Thailand to hot tech talent and professional entrepreneurs looking for a chance to advance their careers. The expatriate inflow to this former Southeast Asian hideaway has been ongoing for 20 years or more, but the country itself has only...
Is buying a property in Greece a good investment for would-be expat retirees?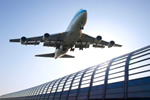 Is now the time for would-be expat retirees to bag a Greek investment property? Greece has always been a refuge for romantic expatriates for its long history and fascinating culture, but the historic country hasn't always been a beacon of political and economic stability. Over the past decade or so, its problems with the European Union...
UK expats relinquishing British nationality as a result of Brexit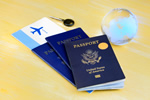 Concern about the Brexit effect on Brit expat lifestyles is leading to record numbers choosing to relinquish UK nationality. UK expatriates in EU member states are now considering giving up their British citizenship due to the continued uncertainty over their fates after a no-deal exit from the EU. Literally tens of thousands of Brits...
Is India an insurmountable challenge for adventurous expats?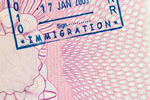 Given the number of celebrity-stuffed TV shows boosting India as the perfect retirement haven, the results of a recent survey could well come as a shock. India, it seems, may not be the first destination which comes to mind when salary, career progression or a comfortable retirement is the goal. The sub-continent fared poorly in the most...
Spanish media poll reveals 75 per cent of Brit expats favour cancelling Brexit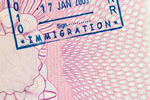 A poll by a popular English language online newspaper in Spain has revealed just under 75 per cent of British expats want to cancel Brexit and remain as EU citizens. Given that a high number of Brits living, retiring or working on Spain were denied the referendum vote for one reason or another, one result of the poll is clear. Should they...
What's Dubai really all about for the average expat professional?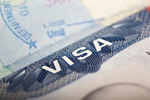 Out of the seven Arab states making up the United Arab Emirates, Dubai is the best known and is traditionally considered by ambitious expat professionals to be the pot of gold at the end of the rainbow. UK expats with dreams of a desert wonderland giving a fresh start as well as relief from the depressing British climate could be forgiven...
Thailand to offer tax cuts and perks to incoming foreign companies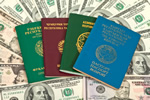 Thailand is to adopt measures to attract more international companies and investment by easing regulations for expat professionals wishing to do business in the Kingdom. The new rules are an attempt to boost Thailand as an international business hub by introducing a raft of measures aimed at making it easier to create jobs and bring in...
Expats in Cambodia hail sudden ban on online gambling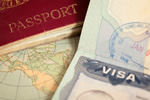 Expats who arrived in Cambodia before the influx of what seems like millions of Chinese are hoping against hope their lives will return to normal. For a decade or so, Cambodia was a popular location for Western expats for its charm, friendliness and inexpensive cost of living. Phnom Penh, Sihanoukville and Siem Reap were favourites with...
Is Albania an as yet undiscovered treasure for expats?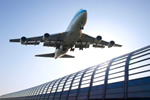 For expats looking to find new and promising destinations, Albania ticks all the boxes. Almost unknown on the expat trail until five years or so ago, Albania and its creative capital city Tirana have now been discovered by expats eager to explore and make the most of its largely unknown delights. The little Balkan country has around 265...
Kuwait again worst world country for expat professionals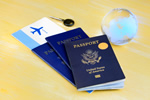 Far from being the answer to expat professionals' dreams as it was in former decades, Kuwait is now the world's worst expatriate destination. For decades, the Gulf States as a whole were seen by expat professionals in the oil and gas sector as the dream destination for both career advancement and stunning salaries. Kuwait was no...
Why is emigration such a huge trend in the 21st century?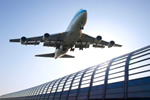 Given that emigration is such a huge trend nowadays, what are the reasons behind its rise? The reasons behind today's massive increase in the numbers of people leaving their country of birth for a strange land aren't exactly straightforward, but it seems it's a syndrome that's here to stay. Landing in an unfamiliar country...
Philippines reports record numbers of retirement visa applications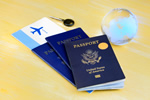 The Philippines has always attracted a good number of Western retirees, but the latest numbers are the highest ever. In 2018, a record number of visas were issued to expat incomers as well as to their spouses and dependents. The total was 6,437, a 10 per cent increase over 2017's figures, with this year's numbers expected to raise the...
Expat survey puts Japan on hold as an expat professional destination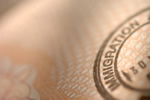 Japan is now seeing more expat arrivals than ever before, but isn't doing well on world-wide surveys. The latest Expat Explorer survey conducted by HSBC has revealed Japan as one of the least popular destinations for expat professionals, but those who've been there and are doing that can't quite understand why. Most respondents seem...
Will UK expats in Europe be cut off from acceptable healthcare after Brexit?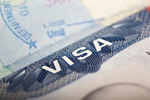 For British citizens already living in Europe as well as those planning to emigrate before the effects of a no-deal Brexit kick in, healthcare in both the EU and UK is likely to be either too expensive or simply unobtainable. Britons moving overseas have traditionally relied on the home country's National Health Service for emergency...
Survey crowns Switzerland as best of the rest for expat professionals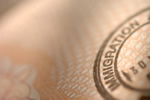 For the first time since one reliable expat survey began over a decade ago, Switzerland has taken top place as an expat favourite. Placed at eight best in last year's HSBC survey, the mountainous little country jumped to number one, displacing Singapore from its four-year stint as tops for expatriate professionals. Over 80 per cent of...