December 2014 Emigrate News Archive
Archived Daily Emigrate UK News...
Emigrating to Sweden could become less attractive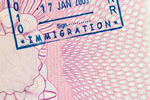 The Sweden Democrats party secretary has proposed that migrants should be offered money to leave the country and said that it was time for minority groups to do more to look after "true Swedes". Bjorn Soder said he would not be against migrants being offered a cash incentive to return to their homelands, noting that it would make the...
Boat capsizes in Gulf of Aden; 24 Ethiopian migrants dead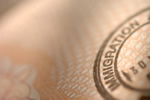 Twenty-four Ethiopians have drowned after the boat they were travelling in sank off the coast of Yemen. The migrants, who had been trying to enter Yemen illegally, died after their boat capsized near the port town of Mocha, in the country's central Taizz province, according to the Yemen Interior Ministry. It added that the bodies of 24...
Migrants offered shelter in Calais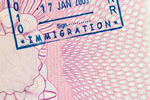 A heated shed has been erected in Calais to protect migrants from the chilly weather currently being experienced in northern France. The Pas-de-Calais prefecture has put up a 500 square metres shelter for migrants as part of the "great cold weather" initiative put in place by the French government to protect people from the cold...
Ireland: Many trainee GPs want to emigrate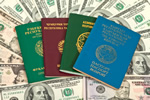 Up to one-third of trainee GPs in Ireland are ready to quit the country when they are fully qualified, according to a recent survey. The survey, which quizzed third and fourth year trainees, showed that one-third of the 33 respondents said they intended to emigrate within 12 months of finishing their training. In recent years, the...
Thailand to cut cost of migrant permit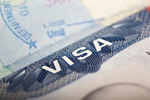 Thailand has ruled that the cost of its migrant permit fee will be slashed to just 500 baht, down from the current 2,000 baht, in a move that will benefit migrant workers from the poorer surrounding countries. The fee was linked to the Thai Interior Ministry's earlier ruling that migrant workers from Cambodia, Laos and Myanmar –...
Ireland brain drain: One in four employed graduate emigrated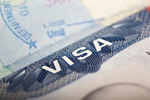 A recent study has shown that as many as one in four Irish graduates who have found work since completing the studies have emigrated, with the medical and teaching professions particularly popular overseas. The Higher Education Authority (HEA) report showed that one in four students who graduated with honours degree programmes in the...
Four African migrants killed trying to cross the Med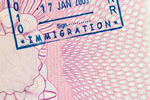 Four African migrants were killed when trying to cross the Mediterranean Sea to Italy on a raft, reports from Italy have revealed. Italy's ANSA news reported that the Italian navy recovered the bodies just south of the country's southernmost point, Lampedusa, on Tuesday, after a merchant vessel rescued 67 survivors the previous...
UK: 100 illegal attempts a day to enter country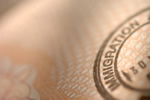 Migrants made an estimated 100 attempts per day to enter Britain illegally during the summer months, according to official figures. From April to July this year, 11,920 migrants were stopped by British and French authorities as they tried to enter the country illegally. The latest figures represent a huge jump from the 11,731 who tried to...
New Zealand: Annual migration at record high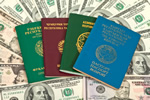 Annual migration in New Zealand has spiraled to a new high of just under 50,000, well above the number hit during the peak migration period 10 years ago. More New Zealanders are returning from Australia in search of work at home, while a higher number of international students are looking to stay in the country on a more long term basis....
Cambodian children more likely to emigrate that those in other Southeast Asia nations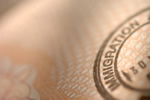 Youngers in Cambodia are more likely to move abroad for work than their counterparts in Vietnam, Myanmar and Laos, revealed a report by World Vision. The NGO questioned 869 Cambodians from the ages of 12 to 25 living in border areas and found that 20 per cent of them had travelled for work, in comparison to 19 per cent and Laos, and 11 and...
Lebanon: More people want second nationality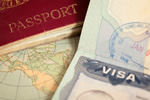 An increasing number of Lebanese citizens are aiming to acquire a second nationality so emigration can be an option should the war in neighbouring Syria spill over the border. Lebanon has a history of emigration dating back to 1860, when the Ottoman-ruled Mount Lebanon saw an outbreak of sectarian violence that resulted in many fleeing to...
Emigration of Spaniards on the rise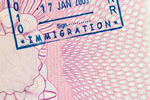 The number of Spaniards quitting the country rocketed by 15.5 per cent in the first six months of 2014 in comparison to the last six months of 2013, reaching its highest level since the start of 2011. Some 42,685 Spaniards headed to pastures new between January and June, 27,026 of whom were born in Spain, according to data from the Iberian...
EU president issues migration warning to UK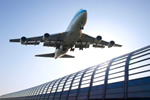 European Commission President Jean-Claude Juncker has told British Prime Minister David Cameron that it would be wrong to portray Eastern Europeans as criminals as most of them "earn their wages". The UK has recently introduced more stringent immigration laws, and Cameron has stated that Europeans on low pay in Britain should not have...
Malta prepared for arrival of more migrants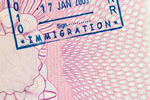 Malta must prepare itself for the arrival of a greater number of asylum seekers and migrants crossing the Mediterranean because Italy's Mare Nostrum operation has been brought to an end, said a UN human rights expert. Mare Nostrum was Italy's initiative to prevent migrants dying at sea, but the fact the country has discontinued it...
UNHCR: 3,419 migrants died in Mediterranean this year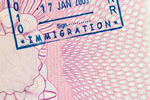 At least 3,419 migrants have been killed trying to cross the Mediterranean Sea since January, according to the United Nations High Commissioner for Refugees (UNHRC). The agency also revealed that people worldwide risked their lives through sea travel in record numbers this year, with at least 348,000 taking to waters, often in rickety...
Syrian migrants arrive in Italy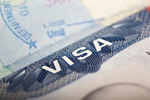 A group of 12 Syrian asylum-seekers who plan to emigrate to northern Europe arrived in Italy after travelling first-class on a cruise ship from the Turkish city of Istanbul. The group sought asylum in the Mediterranean country shortly after arriving in Bari on October, revealed Italian border police on Tuesday. The 12, made up of 11 men...
Fewer Armenians emigrating to Russia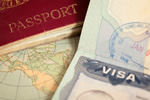 Russian restrictions have led to the number of Armenians emigrating to Russia declining in comparison with recent years, with around 200,000 Armenians seeing their applications to enter the Russian Federation rejected last year, according to demographer Ruben Yeganyan. The demographer explained, however, that the figures were just expert...
Number of Portuguese nurses emigrating to UK soaring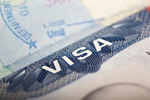 The number of nurses emigrating from Portugal to the UK increased by a huge 500 per cent between 2010 and 2013, according to researcher Claudia Pereira. In 2010, the UK's main nursing organisation received 250 nurses from Portugal, but that number shot up to 1,211 in 2013. Pereira explained that nursing is the only profession in which...
Emigration to Australia to become even tougher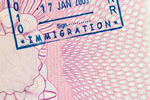 The Australian government has introduced more stringent immigration regulations and will now give temporary visas to refugees, meaning they will not be granted permanent residency. The Migration Act amendments were passed on Friday morning following a heated debate the night before. The new 'temporary protection visas (TPVs) protect...
Nearly 6,500 Indians in foreign jails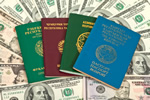 Just under 6,500 Indian nationals are in prisons in 68 countries worldwide, with 1,469 of them in Saudi Arabian jails, the Lok Sabha (House of the People) has been told. The official number is currently at 6,483, with 421 detained in Pakistani jails, although the neighbouring country has released a further 151 inmates from India this year...
Emigration leading to fall in Spain?s unemployment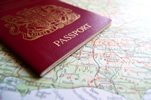 The number of unemployed people in Spain dropped in November, with analysts saying that emigration was a key factor. There was a year-on-year fall of 6.2 per cent, the largest annual drop recorded in November since 1998. In further positive news for the Iberian country, the Labour Ministry data confirmed it was the first month of falling...
Emigration affecting Iran?s nurse shortage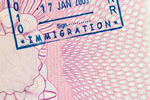 The number of nurses emigrating from Iran is having a severe impact on a country that is already suffering from a shortage in the field. Current estimates state that the country has 80,000 less nurses that it needs, while figures say that around 1,000 nurses move to other countries each year. The College of Nurses has claimed that the...
British expats looking towards Italian property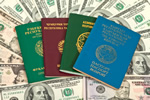 British expats are becoming more interested in purchasing property in Italy, according to international real estate agency Knight Frank. The agency, which expects the Universal Expo in Milan in 2015 to generate more investor interest among Brits than ever before, said that expats from the UK were now the top buyers for properties in...