Ireland News - Emigrate UK
This is the category page for all Ireland news here on emigrate.co.uk, where you can view all the Ireland emigration news.
Cast of Exiles paid to emigrate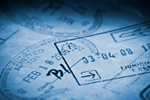 The entire cats of RTE's reality TV show exiles were taken on and paid to emigrate to Canada, with the programme's aim being to portray the modern Irish emigrant. The cast of the new show, which centres on six Irish people after they have moved to Vancouver, had all flights and accommodation paid for. However, a number of the cast...
Irish government expects more emigrants to return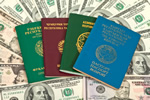 More Irish citizens will be returning to the Emerald Isle by 2017 than the number that will be emigrating, according to the government. Minister of Finance Michael Noonan said during the spring economic debate that "net outward migration" would come to an end next year and "inward migration" would return by 2017. Noonan...
Employment report shows more Irish emigrants seeking to return for work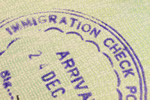 Irish employers have revealed that there has been a recent increase in the number of job applicants looking to return to their homeland from overseas. Between January and March, CPL's Employment Market Monitor learnt that the UK, Canada and Australia are the three countries from which Irish citizens are looking to return from, while 63...
Irish emigrants opting against Australia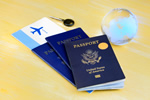 Irish citizens seeking to leave the Emerald Isle are increasingly deciding against Australia, suggests recent data showing the number of working visa applications. In the 12 months leading up to 30 June last year, 11,996 Irish people travelled to Australia on first-year holiday visas, a drop of over 37 per cent on the previous 12 months,...
Large class sizes in Ireland could be address by emigrating teachers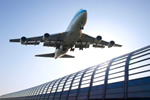 The president of INTO primary teacher's union, Sean McMahon, has said that it's a disgrace that many qualified teacher graduates have been forced to emigrate from Ireland due to low wages whilst Ireland has the euro zone's most overcrowded classes. He added that these teachers would return to teach in their home country if the chances...
Emigrants want Ryanair to reduce flights for returning to vote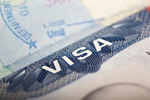 Campaign members from "Get the Boat 2 Vote" have written a letter to Ryanair's Head of Communications Robin Kiely asking if the company would offer discounted flights for emigrants wanting to return to Ireland so that they can vote in the referendum regarding marriage equality on May 22. As Ireland does not have a postal vote...
Half of Mayo students think they will emigrate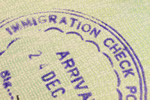 According to data from Studyclix's annual Student Sentiment Index, 48 per cent of Mayo students intend to emigrate some time in the future. The index uses data from 4,822 students in secondary school nationwide. A range of day-to-day issues and national topics experienced by second-level students are explored in the survey which found...
90% of medical students plan to leave Ireland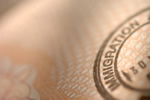 Recent shocking new research has shown nine out of 10 medical students are considering moving to another country after they graduate. Over two thousand students at the six medical schools in Ireland took part in the survey. Thirty-three per cent of the students said that they had clear intentions to leave the country upon qualifying...
Majority of emigrants find moving overseas tougher than expected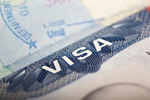 Most Irish emigrants who have headed for pastures new in recent years have found life more difficult than they initially expected, with factors such as finding a place to live, a job and homesickness among the problems encountered. Social care agency Crosscare Migrant Project conducted a survey of 500 Irish people who moved overseas...
World's Best Irish Pub: US leading the way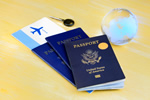 More than 800 drinkers in 36 countries around the world have entered a contest to vote for the Best Irish Pub in the World outside the Emerald Isle, with establishments in countries including the UK, the US, the Philippines and even Mongolia all involved. Among this that have already been voted for are Healy Mac's in the Malaysian...