Ireland News - Emigrate UK
This is the category page for all Ireland news here on emigrate.co.uk, where you can view all the Ireland emigration news.
New Zealand tempts expat teachers with hefty relocation grants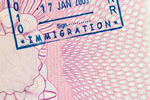 New Zealand's relocation grant for experienced teachers is proving a massive incentive. A new initiative aimed at encouraging applications from international expat teachers and Kiwi teachers working overseas is being received with enthusiasm by the teachers themselves and by recruitment companies. Relocation grants of $5,000 can be...
EU ruling may make life easier for self employed expats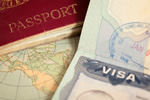 A recent European Union ruling is set to benefit self-employed expats in Europe's member states. The ruling by the European Court of Justice was triggered by a case involving an EU citizen working in Ireland in a self-employed capacity. The expat was afraid for his access to welfare and right to residence after he stopped working after...
Irish taxman hits out at wealthy retirees in Portugal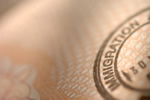 Wealthy Irish pensioners living overseas as non-resident taxpayers are likely to be hard hit by the Irish taxman's new rule changes. In the week before Christmas, the revenue office in Ireland announced new tax rules to apply to wealthy Irish national expat pensioners. The move is effective starting December 22, and is aimed at...
Confusion and chaos follow Friday expat rights deal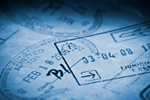 The collective sigh of relief uttered by Theresa May and the EU negotiators last Friday turned into a groan of 'oh, no, not again' after David Davis's poorly thought out comments on Sunday. Many British and EU expats' relief that at least their plight had been recognised were stunned to find campaign groups rejecting the Friday...
Christmas comes early for UK and EU expats as residence rights guaranteed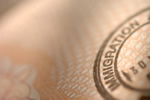 A last-minute breakthrough in talks between Theresa May and Jean-Claude Juncker this Friday morning has resulted in the best news in years for EU and UK expats. Britons living across Europe and the three million EU citizens in the UK can finally get on with their lives knowing the draft agreement guarantees their rights to live, work or...
Irish government expects more emigrants to return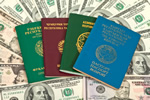 More Irish citizens will be returning to the Emerald Isle by 2017 than the number that will be emigrating, according to the government. Minister of Finance Michael Noonan said during the spring economic debate that "net outward migration" would come to an end next year and "inward migration" would return by 2017. Noonan...
Irish emigrants opting against Australia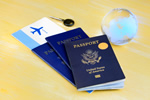 Irish citizens seeking to leave the Emerald Isle are increasingly deciding against Australia, suggests recent data showing the number of working visa applications. In the 12 months leading up to 30 June last year, 11,996 Irish people travelled to Australia on first-year holiday visas, a drop of over 37 per cent on the previous 12 months,...
Large class sizes in Ireland could be address by emigrating teachers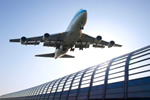 The president of INTO primary teacher's union, Sean McMahon, has said that it's a disgrace that many qualified teacher graduates have been forced to emigrate from Ireland due to low wages whilst Ireland has the euro zone's most overcrowded classes. He added that these teachers would return to teach in their home country if the chances...
Emigrants want Ryanair to reduce flights for returning to vote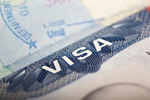 Campaign members from "Get the Boat 2 Vote" have written a letter to Ryanair's Head of Communications Robin Kiely asking if the company would offer discounted flights for emigrants wanting to return to Ireland so that they can vote in the referendum regarding marriage equality on May 22. As Ireland does not have a postal vote...
90% of medical students plan to leave Ireland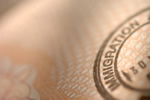 Recent shocking new research has shown nine out of 10 medical students are considering moving to another country after they graduate. Over two thousand students at the six medical schools in Ireland took part in the survey. Thirty-three per cent of the students said that they had clear intentions to leave the country upon qualifying...