May 2012 Emigrate News Archive
Archived Daily Emigrate UK News...
Expert says learn host language before moving overseas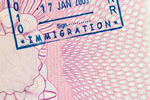 Those considering leaving the United Kingdom for a different land should try picking up at least some of the host country's language before moving overseas in order to perform daily tasks and integrate more with the new surroundings, advises an expert.

 Lindsay de Feliz, who is marketing manager with Expat Focus, encourages to chose...
2011 saw rise in Estonia immigration and emigration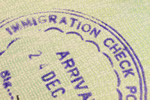 Data from Statistics Estonia reveal that 6,214 people emigrated from the country in 2011 – an increase of 920 from the year before. Immigration figures also went up by 899, reaching 3,709, reports the Estonian Public Broadcasting. Similarly to other years, more females were exiting the country, while more males were moving in, the...
Irish Government blamed for driving 9 people per hour to emigrate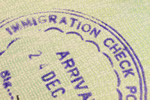 The Irish government has been attacked by Sinn Fein President Gerry Adams for forcing nine Irish people per hour to emigrate. Adams cited the country's appalling emigration rates as he called for a more united Ireland at his political party's yearly congress. Delegates to the conference in Killarney gave Mr Adams a standing ovation as...
Young adult emigration makes Ireland population plummet by 12 percent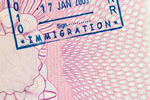 The figure of young adults living in Ireland has dropped by over one-tenth since 2006, reveal results from the April 2011 census. According to the Older and Younger report released by the Central Statistics Office, the age group 19 - 24 was the only one to decline, with a drop of 12%, since the previous census. Young adults' emigration...
West Java to crack down on immigrants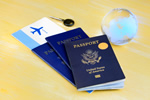 Following reports of extensive visa abuse, the West Java government has announced plans to crack down on firms, religious establishments, and NGOs employing illegal volunteers and workers. 

 Hening Widiatmoko, head of West Java Manpower and Transmigration Agency, says the agency will create a task force with the Immigration...
Four Irish families emigrating each week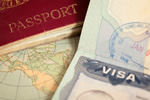 Around four Irish families are emigrating every week, reports one of the country's biggest storage and removal companies. Careline, which operates in Dublin, Limerick, Cork and Galway, says public demand for its services stemming those leaving the country has gone up during the last 18 months. 

 Noel Power, the firm's general...
Venezuela immigration twice as high as emigration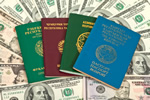 While opposition forces in Venezuela argue that many businesses, professionals and upper class citizens are emigrating from their homeland, government proponents argue that the South American nation is now a "pole of attraction" since it became the number two immigrant destination spot on the continent. A recent 18-minute video titled...
11 Indians with invalid immigration visas detained in UK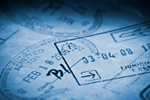 Eleven Indian nationals, accused of either overstaying their visas or entering the UK illegally, were arrested following an inspection of two overloaded vehicles in Lincolnshire. The eleven are being held in detention centres awaiting their deportation from the country. Official sources report that the inspection was conducted after...
Low annuity making emigrant retirees pull pensions out of UK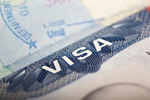 As annuity rates hit an all-time low, more and more UK expatriates are seeking out Qualifying Recognised Overseas Pensions Schemes to secure their retirement income, according to personal finance experts. Currently, the majority of people approaching retirement age are still deciding to swap pension savings for annuities, which pay out...
More SA professionals considering emigration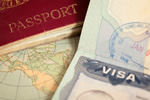 As reported by Engineering News, a new study interviewing almost 6,000 South African graduate professionals, including engineers, reveals that a growing number of these individuals are re-considering emigrating, due to continued and rising concern over healthcare, education and crime. The most recent PPS Graduate Professionals Confidence...
UK minister promises extra Heathrow Immigration staff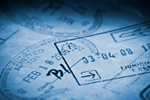 As reported by Travel News, the infamous lengthy queues at Heathrow Airport's immigration desks have convinced the government to allow for an increase in staff members. British immigration minister, Damian Green, has informed Parliament that the UK government's initial proposal (which was to recruit 70 extra Border Force staff...
Furious father accuses Irish PM of pushing his children to emigrate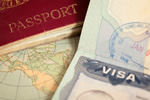 As reported by Irish Central, a furious father of three has accused Irish PM Enda Kenny of pushing his kids and their generation to leave Ireland in search of employment. Peadar Doyle, a native of Westmeath, confronted the state leader during his EU Fiscal Treaty referendum campaign in Athlone. Mr Doyle went face to face with the Prime...
Emigrating To Australia News: Disillusioned New Zealanders Seek Jobs In Australia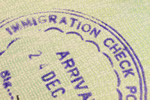 Thousands of Kiwis, among them several disillusioned migrants, are flocking to Australia in search of new jobs and better lives. Last weekend, around 6000 people attended the Oz Jobs Expo, held in Auckland, where Australian firms were headhunting New Zealander expertise and experience. Judging by the long lines for the $15 per ticket...
UK emigrant may take case for British expats voting in UK elections to UN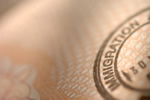 A 90-year-old UK national's campaign to reverse legislation banning long-term British expats from voting in UK elections, is moving forward - and may reach the United Nations. In 2009, Harry Shindler took his campaign to the European Court of Human Rights; a decision is due to arrive within the next few months. However, if the WWII...
Australian immigration news: India now top source, beating UK and China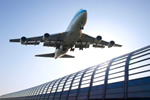 According to Australian immigration and citizenship minister, Chris Bowen, this year has seen India become the top source country with the largest number of immigrants to Australia. When visiting recently, Mr Bowen told The Times Of India: "The strongest link between Australia and India is people to people through immigration. India...
French election might lead to mass UK emigration and London Property Sales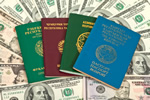 Now that the new French President Francois Hollande has pledged to increase taxes in France, the property market in London may see an influx of French nationals seeking to rent or buy. London, which already has a significant French expatriate population, is expected to receive those fleeing Mr Hollande's election promise to raise the...
3K Irish emigrating per month to UK, Canada, USA, Australia and New Zealand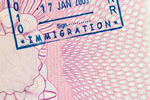 As reported by Irish Central, the most recent report from Ireland's Central Statistics office reveal that over 3,000 Irish people are emigrating from the country every month, the highest rate since the Famine. Around 76,000 people emigrated from Ireland during the year leading up to April, which includes around 40,000 Irish nationals. In...
Immigrant concealed identity to get NZ citizenship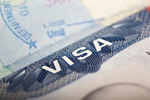 As reported by the NZ Herald, a wealthy man from China who was given New Zealand citizenship had concealed his second identity from Kiwi authorities when filling out the application. William Yan (AKA "Yong Ming Yan" and "Yang Liu") has pleaded not guilty at Auckland's High Court, where he was facing four charges of untruthful...
Canada shuts down Tehran visa section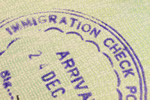 As reported by France 24, the Canadian embassy in Tehran has shut down its visa section as a cost-cutting step which will have an effect on thousands of Iranians. The visa services have now been transferred to Canada's embassy in Ankara, in neighbouring Turkey. People who called the embassy were also told that the visa section had...
Cuban residents may soon emigrate freely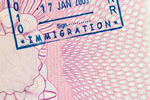 As reported by Fox News, Cuban residents may soon be able to freely travel, says a senior government official. Ricardo Alarcon, Parliament Chief, says that the island country is just weeks away from "radical and profound" reform. His remarks have policy makers, exiles and residents buzzing with speculations that the exit visa...
Irish President speaks about heartbreaking emigration rates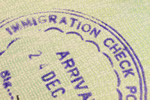 As reported by The Journal, Irish President Michael D Higgins gave a speech in New York, in which he called "heartbreaking" the return of Irish joblessness and mass emigration. The President stated that, with the aftermath of the financial crisis, there was a cycle of major challenges and strains. Giving his speech at the Irish...
Cuban emigrants and officials discuss reforms via videoconference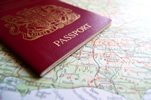 As reported by the Washington Post, Cuban officials extended their concern for exiles in the US via a videoconference last Saturday between Washington and Havana, promising immigration reform, but warning that not everyone may not be happy with its scope. Over 100 Cuban-Americans as well as top Foreign Ministry officials conversed about...
Greek youth still dreaming of emigrating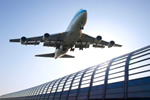 As reported by the Greek Reporter, Greek youth are again emigrating on a mass scale, seeking better opportunities and fortunes overseas. Although it may be occurring on a smaller scale than the mass migrations of the 1950s and 1960s—which were sparked by post-war poverty, the latest Greek exodus is a clear reaction to the country's fifth...