Canada News - Emigrate UK Page 5
This is the category page for all Canada news here on emigrate.co.uk, where you can view all the Canada emigration news.
Canada committed to diversity and immigration to strengthen its economy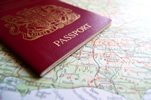 Canada's past, present and future are inextricably linked with immigration and the diversity of its population, according to the Bank of Canada's CEO.Gordon Nixon. The CEO of the Bank of Canada and head of Toronto's Immigrant Employment Council, stated in a press release today that Canada's traditional welcome to immigrants from...
Controversy over Canadian immigrant investor programme prompts changes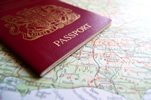 The recent cancellation of Canada's longstanding immigrant investor programme caused by its misuse by wealthy Chinese has resulted in a new approach to the service. Canada is one of a number of countries now offering citizenship to wealthy investors and their families in return for hard currency. Its original investor programme was...
Mother-of-two facing deportation from Canada due to clerical error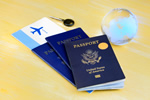 A mother of two married to a Canadian citizen has been arrested and is being threatened with deportation after 14 years living in the country. Janina Ibarra arrived in Canada from Sri Lanka as a teenager, where she met and married her Canadian husband. The couple have two sons, aged 7 and 10, and have lived in Metro Vancouver since they...
Canada immigration consultants pairing temporary foreign workers with firms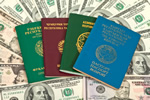 Online advertisements by immigration consultants in Canada are suggesting they can pair would-be temporary workers with employers. The advertisements, many of which are by consultants in Western Canada's Ontario province, pledge that they will assist those wishing to enter the country under the temporary foreign worker programme in...
Canada promises 25000 visa applications for skilled workers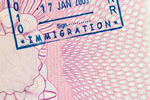 Immigration lawyers the world over are rubbing their hands in glee at Canada's announcement that five times as many applicants over its 2014 quota for its Skilled Worker programme will be allowed in 2015. Canada's Skilled Worker programme is the most popular of all its offerings for potential immigrants from across the world, and is...
Canada immigration reforms promote new Express Entry visa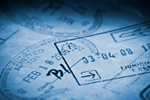 Canada's replacement for its Expression of Interest scheme, the Express Entry system, is expected to by up and running as early as the beginning of 2015. Mooted as a more flexible, faster and fairer system, Express Entry has been in the immigration pipeline for some two years as part of a reform to the entire system. At a press...
Expat graduates having tough times finding skilled jobs in Canada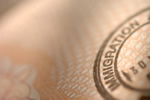 In spite of Canadian immigration's assurances that skilled professionals are required to fill vacant jobs, the majority of expat graduates are forced to take work well below their skills levels. The issue is being put down to the attitudes of Canadian employers, as 70 per cent of domestic graduates find employment in managerial or...
Canada international student schemes need more revision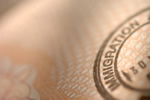 Given that universities in all world countries are aggressively trawling for international students, Canada's scheme to attract and retain students from overseas needs more thought. Attracting hordes of talented international students and encouraging them to stay on after graduation is one way to boost the country's economy in addition...
Job offers for qualified and registered nurses not needed for Canada permanent residence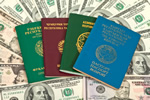 Qualified, experienced nurses wishing to emigrate to Canada to continue their careers can now become permanent residents without having an offer of employment. Two visa programmes are open; the Quebec Skilled Worker programme and the Nova Scotia Provincial Nominee programme. Last August, the Quebec administration made changes to their...
Canada keeps immigration door ajar for wealthy Chinese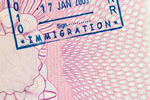 Following the sudden cancellation of its millionaire investor visa aimed at Chinese migrants, the Canadian immigration minister has introduces a new investor visa programme. Chris Alexander has admitted that Chinese mainlanders' flouting of the original scheme was just one of the reasons it was pulled without warning. However, he added...