Canada News - Emigrate UK Page 5
This is the category page for all Canada news here on emigrate.co.uk, where you can view all the Canada emigration news.
Canada immigration reforms promote new Express Entry visa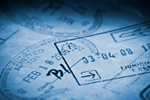 Canada's replacement for its Expression of Interest scheme, the Express Entry system, is expected to by up and running as early as the beginning of 2015. Mooted as a more flexible, faster and fairer system, Express Entry has been in the immigration pipeline for some two years as part of a reform to the entire system. At a press...
Expat graduates having tough times finding skilled jobs in Canada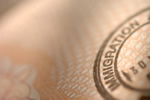 In spite of Canadian immigration's assurances that skilled professionals are required to fill vacant jobs, the majority of expat graduates are forced to take work well below their skills levels. The issue is being put down to the attitudes of Canadian employers, as 70 per cent of domestic graduates find employment in managerial or...
Canada international student schemes need more revision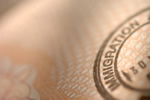 Given that universities in all world countries are aggressively trawling for international students, Canada's scheme to attract and retain students from overseas needs more thought. Attracting hordes of talented international students and encouraging them to stay on after graduation is one way to boost the country's economy in addition...
Job offers for qualified and registered nurses not needed for Canada permanent residence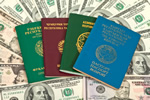 Qualified, experienced nurses wishing to emigrate to Canada to continue their careers can now become permanent residents without having an offer of employment. Two visa programmes are open; the Quebec Skilled Worker programme and the Nova Scotia Provincial Nominee programme. Last August, the Quebec administration made changes to their...
Canada keeps immigration door ajar for wealthy Chinese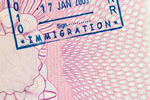 Following the sudden cancellation of its millionaire investor visa aimed at Chinese migrants, the Canadian immigration minister has introduces a new investor visa programme. Chris Alexander has admitted that Chinese mainlanders' flouting of the original scheme was just one of the reasons it was pulled without warning. However, he added...
Irish grab thousands of Canadian IEC visa slots in ten minute frenzy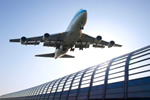 The first of Canada's online offer of 3,850 working holiday visa applications was mobbed by would-be Irish migrants, with all taken up within ten minutes. Thousands of Irish nationals hoping to get a chance to take up a working holiday visa in Canada were bitterly disappointed last night as every slot was taken within 10 minutes of...
Canada links strong women immigrants with a stronger country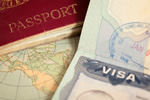 March 13 is International Women's Day, with Canada and its immigration supremo linking the celebration of strong, capable women with the benefits via immigration that newcomers give to the country In his speech, Canada's immigration and citizenship minister acknowledged the important contributions of immigrant women as well as their...
Canada scrapped millionaire visa may provoke lawsuit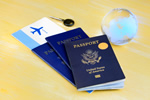 Following Chinese outrage over the scrapping of the Canadian 'millionaire' immigrant investor programme, Canadian businesses concerned with immigration and property issues are threatening a lawsuit. Immigration consultants and upscale real estate brokers are up in arms regarding the threat to their businesses and are considering taking...
Canada visa system threatens another ethnic restaurateur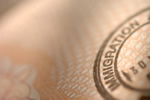 Following the news earlier in the week that a popular Halifax Thai restaurant is losing its head chef to deportation, another immigrant restaurateur can't open his new eatery as he can't get a work permit for an Indian chef. It seems that chefs from countries with popular authentic cuisines such as India and Thailand are being singled...
Chinese millionaires complain as Canada entry route is blocked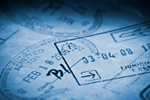 A group of Chinese millionaires now blocked from Canadian residential status issued a public complaint at a Beijing press conference earlier this week. Canada's recent federal budget statement announced the axing of the immigration investor and entrepreneur visas with which permanent residency could be purchased via a five-year...