Canada News - Emigrate UK Page 3
This is the category page for all Canada news here on emigrate.co.uk, where you can view all the Canada emigration news.
Canadian small towns hoping immigrants will replace exodus to cities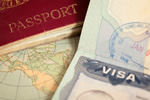 An increasing number of rural counties and small towns in the Canadian backwoods are hoping that new arrivals in the country will replace locals fleeing to the big cities. Dwindling populations in Canada's more remote regions are affecting local economies, with town councils attempting to attract more expat incomers to fill their needs....
Canadian immigration issues first entrepreneur start-up visas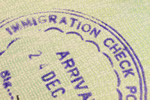 Launched last year, Canada's start-up visa aimed at entrepreneurs now has two successful applicants, both of whom are being supported by Vancouver's GrowLab Ventures. Canadian Immigration Minister Chris Alexander, met up with business leaders last week to further promote the scheme, the first of its type in the world. He is encouraging...
Canada Silicon Valley North benefits from delay in US immigration reform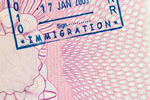 Vancouver's tech sector, known as Silicon Valley North, is beginning to benefit from the chaos and delay surrounding the USA's immigration reform scheme. As America's stalled immigration reform plans moulder due to political controversy, thousands of the brightest and best in the international IT world are considering heading north...
Immigrant families desolate as Canada lowers dependent child age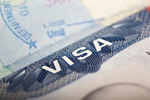 A surprise move by the Canadian immigration authority has left thousands of families with applications for dependent child visas with nowhere to turn. From 1 August, the age at which a child becomes independent for visa purposes is now held at 18, leaving thousands of would-be migrant families unsure of how to proceed. The previous law...
Canada temporary foreign worker programme faces first legal challenge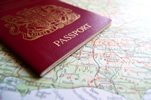 Canada's controversial Temporary Foreign Worker Programme, already unpopular with employers, is now facing a legal challenge by a Labrador businesscouple. Introduced in its reformed version in June by Employment and Social Development Minister Jason Kenney, himself a former immigration minister, the programme includes the Labour Market...
Canada adds more occupations to priority list and expedites credential assessments.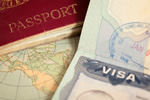 In addition to plans to streamline the foreign credentials recognition process, Canada's immigration authority has added 10 more occupations to its priority list of skilled jobs. Citizenship and Immigration minister Chris Alexander and Employment and Social Development minister Jason Kenney together announced the changes. Applicants...
Canadian mother still fighting for visa for her husband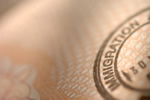 A Canadian-born resident legally married to her Indian husband is hoping against hope that he will be allowed to join her in time for the birth of their second child. Harpreet Sandhu, born to Indian immigrant parents resident in the town of Surrey, met and married her husband in June 2010, and the couple immediately applied for his...
Canada toughens up on foreign spouse sponsorship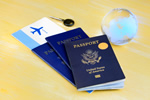 Canadian citizens applying to sponsor their foreign spouses will be hit hard by the government's doubling of processing times due to a backlog of applications. At present, any foreign national spouse of a Canadian citizen can be sponsored as long as temporary residence has been permitted and the couple are already legally resident in...
Future Canadian skills shortage spells good news for migrants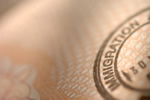 A recent skills seminar on Canada's labour market has revealed an impending skills shortage in the popular immigrant destination country. The summit, held in Toronto in June, was focused on skilled labour, its marketplace, skills training and under-represented sectors within the market. Employment and Social Development Minister Jason...
Canada passes new citizenship and immigration act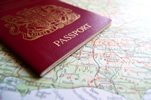 Controversial new rules aimed at strengthening the requirements for access to Canadian citizenship have now been passed into law. The aim of the changes is to make certain that those applying for citizenship are fully prepared for integration and participation in Canadian society. The government is hoping that the requirements will help...