Canada News - Emigrate UK Page 3
This is the category page for all Canada news here on emigrate.co.uk, where you can view all the Canada emigration news.
Fewer Irish looking to move to the US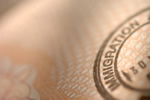 There has been a fall of 25 per cent in Irish people looking to move to the US, according to a company that helps process visa applications. Visa First explained that the lengthy application process, which has numerous stages and can take years on end to complete, is making would be applicants think twice, with many now opting to try for...
Canada warns potential immigrants to beware of scams by agents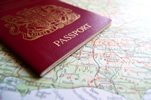 Canada's immigration authority is warning would-be migrants about an ever-increasing number of scammers posing as immigration agents. Internet sites, emails, TV advertisements, radio, magazines and newspapers are all used by rogue immigration agents looking to part unsuspecting immigrants from their cash. Fraudulent agents' numbers...
Pakistani woman facing Sharia death sentence after deportation from Canada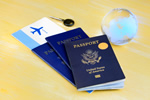 A Pakistani woman who fled to Canada in 2007 as a refugee after receiving death threats has been deported by Canada's immigration authority in spite of an ongoing UN Human Rights appeal. Jamila Bibi, 60, accused of adultery and arrested in Pakistan in 2007, fled to Canada after she was granted bail, and had been living in Saskatoon...
Canada express entry skilled work visa fails to impress migrants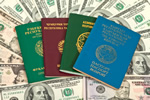 A recent study has revealed that Ottawa's new migrant arrivals are less than impressed with the Express Entry System due to launch in January 2015. The new programme has already seen the recruitment of skilled immigrants across 50 job sectors in spite of the high number of recently-arrived qualified immigrants who are unable to find...
Is Chinese investment immigration the next big exodus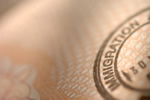 China is now the proud possessor of over a million millionaires but, if the trend towards investment immigration continues, the number may be set to fall dramatically. An increasing number of international migration destinations are encouraging Chinese investors by offering residency in exchange for considerable amounts of cash. Most...
Canadian small towns hoping immigrants will replace exodus to cities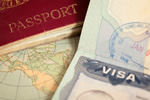 An increasing number of rural counties and small towns in the Canadian backwoods are hoping that new arrivals in the country will replace locals fleeing to the big cities. Dwindling populations in Canada's more remote regions are affecting local economies, with town councils attempting to attract more expat incomers to fill their needs....
Canadian immigration issues first entrepreneur start-up visas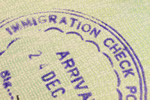 Launched last year, Canada's start-up visa aimed at entrepreneurs now has two successful applicants, both of whom are being supported by Vancouver's GrowLab Ventures. Canadian Immigration Minister Chris Alexander, met up with business leaders last week to further promote the scheme, the first of its type in the world. He is encouraging...
Canada Silicon Valley North benefits from delay in US immigration reform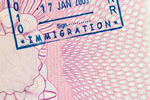 Vancouver's tech sector, known as Silicon Valley North, is beginning to benefit from the chaos and delay surrounding the USA's immigration reform scheme. As America's stalled immigration reform plans moulder due to political controversy, thousands of the brightest and best in the international IT world are considering heading north...
Immigrant families desolate as Canada lowers dependent child age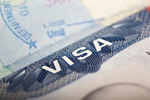 A surprise move by the Canadian immigration authority has left thousands of families with applications for dependent child visas with nowhere to turn. From 1 August, the age at which a child becomes independent for visa purposes is now held at 18, leaving thousands of would-be migrant families unsure of how to proceed. The previous law...
Canada temporary foreign worker programme faces first legal challenge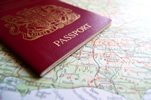 Canada's controversial Temporary Foreign Worker Programme, already unpopular with employers, is now facing a legal challenge by a Labrador businesscouple. Introduced in its reformed version in June by Employment and Social Development Minister Jason Kenney, himself a former immigration minister, the programme includes the Labour Market...