July 2013 Emigrate News Archive
Archived Daily Emigrate UK News...
Canadian universities restricted by immigration scam law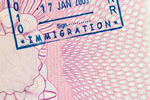 Canadian universities are being hamstrung in their attempts to provide help and advice to overseas students by a law intended to clamp down on immigration scams. Bill C-35, at first intriguingly named the Cracking Down on Crooked Consultants Bill, was passed into law two years ago in order to ban unqualified immigration advisors from...
Canadian foreign service workers selective strike upgrades to walkout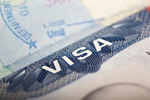 The selective dispute over wages by Canada's foreign-service workers in overseas locations escalated to a full walkout after talks broke down last Friday. Foreign services staff at 15 Canadian embassies worldwide have withdrawn their labour beginning yesterday as their demands for equality of salaries with immigration staff based in...
Kiwi immigration revokes chefs work visa for being too fat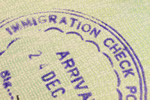 New Zealand Immigration authorities have revoked the six- year work visa of a South African chef due to his being overweight. Migrating to another country for reasons of work is a stressful procedure at best but, once you've arrived and begun the process of assimilation, it's supposed to get better. Albert Buitenhuis and his wife...
Destinations for US expats avoiding FATCA are shrinking fast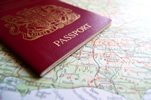 Would-be US migrants looking for a haven well out of the reach of the dreaded FATCA and the Internal Revenue Service are finding their options decreasing by the month. So many nations are panting to be included in the scheme, mostly to avoid a US withholding tax on their financial transactions taking place in the USA, that the US Treasury...
Canada needs to develop its own Silicon Valley fast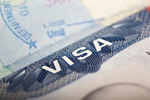 As the international contest for talent racks up to an incredible speed, Canada's attempts to reverse the drain of top tech brains to the US are also gathering pace.T echnology entrepreneurs able to found businesses which can replicate the GDP of small countries are in demand everywhere, and the long-awaited US immigration reform bill is...
Canadian immigration foreign service strike creates more backlogs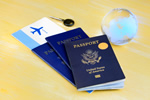 As industrial actions by Canada's foreign service workers drags on, Treasury Board president Tony Clement is running out of time to agree to arbitration. The selective strike by immigration workers in far-flung locations such as Thailand, China, India, the Philippines and Mexico is now affecting a wide swathe of visa applicants. Tourists...
Chinese immigration experts call for laws governing private visa agencies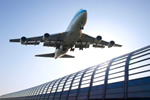 Immigration experts in China are calling for more clarity in parameters and more government supervision over private immigration agencies working with expat visas. New regulations intended to simplify the immigration process for all involved make an allowance for private immigration agencies set up to assist expats with visa documentation...
Millions of young Brits planning to emigrate later in life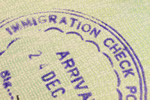 Following a government warning over skills shortages due to the UK's ageing population, a poll has revealed that 20 per cent of young people want to emigrate by the time they hit 40. A depressing report by the Office of Budget Responsibility issued last Friday warns that a worsening of UK state finances is the inevitable consequence of...
New Canadian immigration minister welcomed by immigration advocates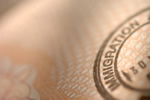 A cabinet shuffle within the Canadian government has resulted in controversial immigration minister Jason Kenney being replaced by newcomer Chris Alexander. The change in immigration ministers is being linked with a possible change in policy by advocates of a more sympathetic attitude to the both the needs of immigrants and the immigrant...
Australian opposition leader urges more English testing for citizenship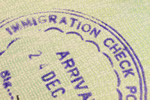 The leader of the Australian opposition party had urged the introduction of a series of English proficiency tests for migrants applying for citizenship. Scott Morrison gave his opinion as part of a speech on 'Reasons to be optimistic over Australia's immigration future'. His stance is that the country is best served by forcing...
UK Home Office to reconsider family immigration salary thresholds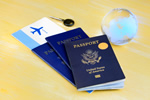 The Home Office is suspending judgements on family based immigration applications which might fail due to the present level of the minimum salary threshold. Following a recent High Court judgment in which the presiding judge criticised and urged reconsideration of the minimum salary threshold for family immigration, processing of cases in...
Over 75 per cent of Americans back new US immigration policy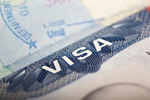 A recent CNN poll showed that 82 per cent of American citizens were in favour of the new immigrations policy now being debated in the House of Representatives. A high percentage of respondents backed the part of the programme which allows undocumented workers to remain in the country and apply for citizenships provided they have worked for...
Axed UK Border Agency left 500,000 case immigration backlog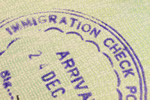 The UK's parliamentary watchdog has slammed the recently-axed UK Border Agency, stating that its backlog of half a million unresolved cases will take 37 years to clear. The report by the Commons Home Affairs Select Committee, led by Labour MP Keith Vas, warned that the reorganisation of the failed immigration and asylum agency needed to...
Quebec Immigration announces immigration procedure and rule changes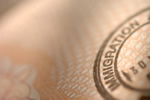 According to Quebec Immigration's web pages, new rules will affect the skilled worker, business, investor and self-employed immigrant visas. The changes to procedures and requirements will come into force between 1 August 2013 and 31 March 2014, and will include revising quotas and altering criteria. The number of applications for the...
Irish politicians urged to lobby Congress over Irish illegals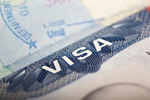 Irish immigration campaigners are urging the Minister for Foreign Affairs and the Deputy Prime Minister to lead a cross-party group to Capitol Hill on behalf of Irish illegals in the US. An estimated 50,000 undocumented Irish nationals are living in the USA and their status is causing concern amongst home country campaigners for US...
Which expat haven gives the most happiness and contentment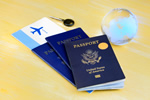 New poll identifies the good, the bad and the decidedly awful expat destinations spread across the world. According to recent surveys, up to 50 per cent of UK residents would head off to fresh fields and pastures new given half a chance, but deciding the best location for a new life can be fraught with dangers. A new poll by Lloyds Bank...
Brit pensioner associations fight to unfreeze British pensions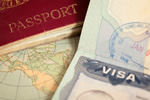 Expat pensioners living in countries where their UK pensions are frozen are fighting for their rights through British State pensioner associations. Grouped under the umbrella of the International Consortium of British Pensioners,(ICBP) associations in Australia, Canada and South Africa are now being joined by smaller groups. The...
US Homeland Security Bill amendment hits at expat tax dodgers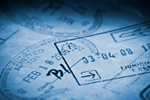 A proposed amendment to the new Homeland Security Bill is suggesting that expats who have renounced US citizenship to avoid US taxes should be banned from re-entry. Long-term overseas residents who are former citizens of the USA and have renounced their citizenship in order to avoid paying annual USA taxes on their overseas earnings will...
Half of Silicon Valley top companies founded by expats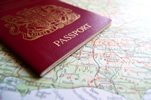 A report analysing internet trends has revealed that half of the USA's leading tech firms were started by first or second generation immigrants. Google, Linkedin, E-Bay, Intel, Facebook and many more multinational leaders in the IT field were founded by first generation expat families, with these companies in total boosting the US...
Canadian public invited to join online consultation on immigration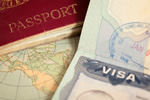 In an unprecedented move, the Canadian public and certain stakeholders have been urged to submit their opinions on immigration to an online consultation website. The site was launched by Canada's Immigration Minister Jason Kenney on 21 June, and will run until 31 August. Kenney launched the scheme by saying that, due to the importance of...
European graduates may emigrate due to long wait for jobs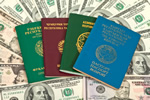 Recently released survey results indicated that graduates for European universities can expect to wait for at least six months before finding a job. The survey noted that graduates are submitting at least 60 applications before being considered for a position, however well qualified they are. The issue is expected to also affect a high...
US immigration bill to help undocumented Irish migrants get citizenship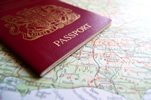 The passing of the US immigration bill from the Senate to the House of Representatives is giving hope to undocumented Irish immigrants desperate to achieve full citizenship. According to Tanaiste Eamon Gilmore, the successful passage of the bill through the House will give illegal Irish immigrants a chance to emerge from the shadows of...
Study shows growing poverty amongst immigrants to Canada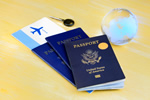 A government study of immigrants to Canada is expressing concern that increasing poverty amongst incomers may explode into street protests. According to figures released in the latest Canadian Labour Market Report, over 36 per cent of recent immigrants are living in poverty. The report noted that the figure, related to those living in the...