Health and Environment News - Emigrate UK
This is the category page for all Health and Environment news here on emigrate.co.uk, where you can view all the Health and Environment emigration news.
Vietnam is now emerging as a medical tourism hub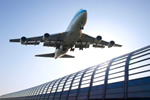 Vietnam is now emerging as a Southeast Asian hub for medical tourism. As the formerly war-torn country continues to emerge as a Southeast Asian success story, its new focus is on medical tourism. According to Ho Chi Minh City's Department of Tourism, numbers of arrivals from overseas for the purpose of medical tourism have been on the...
Expats join in Thailand's efforts to go green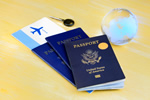 To the relief of the vast majority of its Western expat residents as well as Thais, Thailand is finally getting to grips with going green. Maybe the still ongoing air pollution scandal was the motivation for such a welcome change in attitude by its government, but the country's efforts to improve its environment are being welcomed...
Portugal voted best of the rest for expat retirees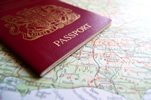 It's official – Portugal is the best retirement destination in 2020. The country's warm, pleasant climate, affordably low cost of living and excellent healthcare system are the three advantages which catapulted Portugal to the top position in International Living's Annual Global Retirement Index. Beating off Panama in second...
Is China now experiencing an expat exodus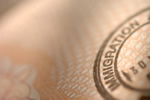 Is the expat love affair with China coming to an end? For most of the past decade, expatriating to China was the Holy Grail for English teachers, techies and entrepreneurs, with the country's officials breaking their backs to provide facilities, support, backers, advice and a welcome usually kept for sports stars. By 2018, the formerly...
Hong Kong expat families checking out Singapore international schools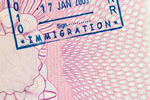 Expat parents living and working in Hong Kong are considering international schooling in Singapore as protests continue. wo major problems about the situation in Hong Kong are causing expat parental concern, with safety the obvious issue and school shutdowns due to the ongoing protests another reason to seek private education on a...
Upsides and downsides of Shanghai for ambitious expats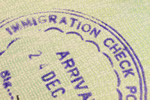 A decade or so ago, only the bravest would have dreamed of living and working in Shanghai, but now the vast city's all the rage for ambitious expat professionals. Most expats arriving from the West are either relocating for their present employer or taking a chance on furthering their careers in this most exotic of destinations. For...
Shanghai unfurls the welcome mat for expatriate professionals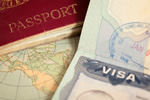 Shanghai is showing the world how to attract and keep hold of the best expatriate talent. Shanghai's expatriate community is now the largest in the vast country, with the Chinese authorities doing all they can to keep this huge talent pool to themselves. China's astonishing opening up and reform as regards expat professionals is now a...
Expat retirees considering Thailand should note healthcare changes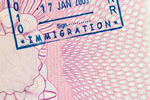 If you're still thinking of retiring in Thailand and have ongoing medical issues, a new idea by the Thai government may help you decide! Expat retirees living in Thailand have had a bad year as regards calls on their financial resources ever since the UK and USA embassies stopped issuing letters confirming their incomes as required by...
World healthcare surveys might well confuse the average expat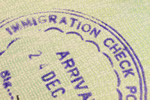 For expats at whatever age, the quality and cost of healthcare in a chosen destination is one of the most important aspects of relocating. For expatriates on reassignment, employer-provided healthcare is the norm, saving time, trouble and often money, as larger employers can benefit from group plans. For entrepreneurs, expat retirees and...
Retirement in low-cost Ecuador isn't just for American expats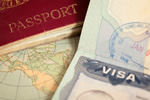 Affordable retirement in Ecuador isn't just for expats from the US of A. Set in South America's northwest region, Ecuador is bordered by both the ocean and the jungle and bisected by the planet's longest mountain range. Relaxing on picture perfect Pacific Ocean beaches, trekking through the foothills of the Andes or exploring the...