Health and Environment News - Emigrate UK
This is the category page for all Health and Environment news here on emigrate.co.uk, where you can view all the Health and Environment emigration news.
Advice on choosing health insurance for expats in France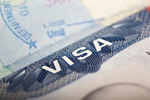 Moving to France involves getting to know how the system works, especially as regards health insurance. Whist the French health system is widely recognised as being one of the world's best, the bureaucratic side takes some understanding as it's not exactly straightforward. Health insurance is known as being 'complementary',...
Spain best in world for expat health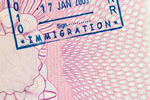 For would-be expats heading for Spain, the good news is that their chosen destination is now officially the world's healthiest country. A recent study ordered by the Bloomberg Healthiest Country Index examined and analysed data from the World Bank, the United Nations Population Division and the World Health Organisation in order to...
Are virtual healthcare services the next must-have for expatriates?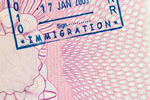 A recent survey indicates that virtual healthcare services are deemed the best by an average of almost 80 per cent of respondents. The survey, initiated by a well-known healthcare provider, attempted to discover which aspects of relocation overseas have the worst effect on expatriates' wellbeing and health. Perhaps the most interesting...
Swedish medical app helps expats find help when sick or depressed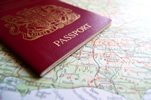 The Scandinavian countries including Sweden are popular with expats as well as tourists, but what happens if you fall sick? For expats living and working in Sweden, the country's healthcare system is one of the best, but only if you know where to go and what to do. The first port of call is your local healthcare centre unless you have a...
Shanghai now a safer city for expats and their families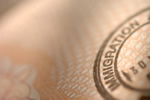 Shanghai is now one of China's safest cities due to a police crackdown on organised gangs. A statement from the Shanghai police has revealed criminal cases and reported crimes are down by 34.4 per cent and 11.4 per cent respectively during 2019's first four months. Police have been concentrating on organised criminal gangs as well as...
Where are the best world cities for vegan expatriates?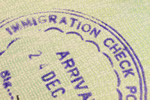 If you're a committed foodie, the cuisine of your chosen expat haven is a big part of your decision. Very few expats make the major mistake of moving to a country with a totally unsuitable cuisine, choosing either a destination where world cuisine is easily available or a land with foods they already enjoy. The worldwide popularity of...
Editor of Chiang Mai expat magazine tells the truth about pollution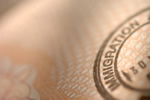 In an article published by The Nation English language newspaper, the owner and editor of Chiang Mai's much-loved City Life magazine tells it like it is about pollution in the city. Pim Kemasingki is known for her love of her city and for the magazine itself, a long-time statement of her work in sharing that love with both expats and...
Study shows Thailand toxic smog linked to increased respiratory disease and death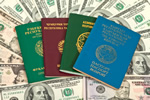 According to a medical report, Thailand's northern regions are now hotspots for major respiratory diseases including asthma and lung cancer. For several decades, Thailand's northern provinces have been a refuge for expat retirees looking for the comforts of year-round hot weather combined with a reasonably inexpensive cost of living....
Italian diet and laid-back lifestyle keeps expats healthier for longer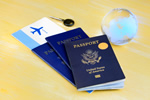 If you're looking for health rather than wealth as an expat, Italy is one of the world's best options. Italy is best known for its healthy lifestyle and Mediterranean cuisine, making it no surprise that the country came second in the latest Bloomberg survey's global rankings. Spain was the overall winner out of the 169 world...
Is Vietnam the best place for an expat lifestyle change?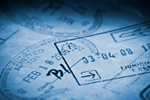 Expats who've chosen Vietnam as their base for business, retirement or entrepreneurship are generally happy with their choice. New expat arrivals in Vietnam seem to be more than happy with their new lives, citing friendly locals, tasty, healthy food and a fascinating culture, although a few stated they'd had problems getting used to...