Health and Environment News - Emigrate UK
This is the category page for all Health and Environment news here on emigrate.co.uk, where you can view all the Health and Environment emigration news.
Friendliest places for expat retirement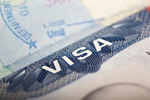 If you're determined to retire overseas to a warmer, less expensive country, one of the most important considerations is the ease of fitting in with the established expat community as well as with local people. Real estate, an affordable cost of living and acceptable healthcare standards and costs are three of the most important aspects...
Expat millennials in Dubai buying into lifestyle developments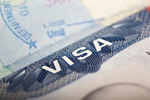 As the demographics of expats in Dubai change, property developers are increasingly promoting lifestyle-centric work and play spaces. Millennial house hunters looking to remain indefinitely in Dubai are creating a new demand for accommodation suited to their lifestyles. Having everything necessary right on your doorstep is the new trend...
How to avoid being labelled as an Expat Wife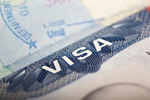 Moving overseas simply because one's husband has landed his ideal job in an exotic location may sound like fun, but what if you've decided to put your own career on hold to potentially save your relationship? In this day and age, it's highly unlikely that spouses of successful men are more than happy to sit at home in 'stand by...
Alternatives to Europe for expats seeking sunshine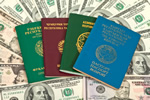 Warmer weather is a huge draw for retirees and other would-be expats deciding on their favourite location for a place in the sun. Whatever your motivation for leaving the home country and striking out in a new land, the weather invariably plays an essential part in the final decision. For decades, Britons have headed for the sun and...
Newly arrived expats in Cuenca get innovative culture and language meetups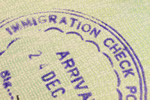 If you've rejected the usual European expat hubs and are heading to Cuenca in Ecuador, a new city initiative will be just what you need to fit right in. Newly-arrived expats often feel isolated and friendless in their new country, especially when a new language needs to be learned and an unfamiliar culture seems strange. The city of...
Should English speaking expats learn the language of their new country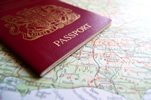 English may well be the world's international tongue, but English-speaking expats who don't even make an effort to learn the lingo of their new country are dodging an important issue. New Years' resolutions often include the learning of a new language, but usually last about as long it takes to clear away the celebration's spent...
Cambodian capital Phnom Penh looks to establish medical tourism hub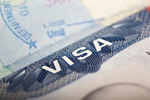 Cambodia is becoming increasingly popular as a retirement and small business hub, but older expats are worried about the lack of reliable medical services. For would-be expats sick and tired of the increasing commercialisation of many formerly attractive retirement destinations, Cambodia is the new kid on the block for its simplicity,...
Healthcare for expats relocating to Norway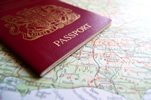 Norway has scored high in recent surveys as a great all-round destination for expat professionals and their families, but what about the country's healthcare provisions? Reassuringly, Norway's healthcare system is one of the best anywhere on the planet, and is free in most circumstances to those who pay into the country's...
Staying healthy and happy in the Netherlands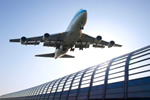 Arriving in a new country to take on a new job as well as a new language and new friends can be a stressful experience for first-time expats, with staying healthy an important part of your readjustment. For expat professionals arriving in the Netherlands, the need to stay fit and healthy may not be a number one priority. However, as you...
Expat professionals warned over poor work-life balances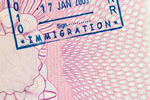 Expats relocating overseas to take on a new job are often expected to adjust and perform well almost on arrival, but it's not that straightforward. In order to succeed as an expat professional, it's essential to achieve a satisfactory work/life balance almost from square one. 21st century technology doesn't help, as nowadays almost...