Health and Environment News - Emigrate UK
This is the category page for all Health and Environment news here on emigrate.co.uk, where you can view all the Health and Environment emigration news.
Relocating expats urged to research private health insurance and local prices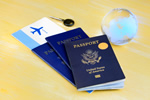 The present day surge in popular expat destinations now insisting on private health insurance before a visa is granted has caused many would-be expats to reconsider leaving the home country. Obviously, charges for private health insurance vary country to country, as does the service provided at any price. The USA's healthcare is the most...
Stressed out expats should head for Europe's ski villages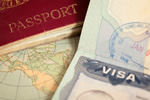 Given that quality of life and a healthy lifestyle are now priorities for expat professionals looking to relocate, Europe's finest ski destinations provide fun as well as exercise. Many of the best-known ski resorts in the Alpine region are located within reasonable distances from cities in Austria, France and Switzerland known to be...
New Thai public transport safety measures welcomed by locals, expats and tourists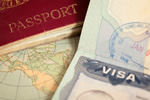 In a long-overdue attempt to prevent deaths and injuries caused by public transport accidents, Thailand has introduced new safety measures for all public vehicles. It's well-known that Thailand's public transport services have major problems with accidents causing loss of life as well as injury to tourists, expats and Thais alike. The...
Will UK expats in Europe be cut off from acceptable healthcare after Brexit?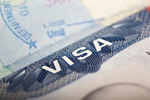 For British citizens already living in Europe as well as those planning to emigrate before the effects of a no-deal Brexit kick in, healthcare in both the EU and UK is likely to be either too expensive or simply unobtainable. Britons moving overseas have traditionally relied on the home country's National Health Service for emergency...
British expats even more concerned over healthcare as no deal draws closer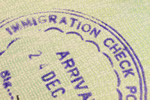 Concerns over property, pension and taxes are causing fear and trepidation amongst British would-be expats as well as those already overseas, but where does healthcare feature in the law as well as in expats' minds? In the midst of the endless waffle about rights to remain, backstops, freedom to travel, economic downturns, recessions...
Expats come out in favour of virtual healthcare services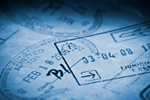 The results of a recent survey show the vast majority of expat respondents would prefer to have access to virtual healthcare. For expats living and working overseas, accessing healthcare can be a stressful experience due to language barriers and cultural differences as well as high costs. The call for virtual healthcare facilities comes...
British expats in Europe can now use online UK-based GP service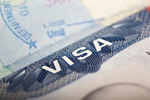 As if not knowing for certain how a managed Brexit will finally affect their lives wasn't bad enough, British expats in Europe now face the growing threat of a Johnson-engineered no-deal Brexit. Johnson's 'no deal, do or die Brexit' threatens the assurances given by the vast majority of EU member states that UK expats' rights...
Which expat destinations have the best affordable healthcare?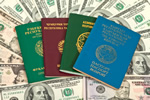 Especially if you're relocating with your family or are dreaming of an expat retirement overseas, healthcare is an important part of your forward planning. Potential expatriates from the UK and USA could be forgiven for making comparisons based on Britain's broken NHS, once the envy of the world, and the horrendous prices of...
Is New Zealand the ultimate stress-buster for expats?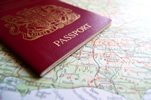 Is expat life in New Zealand as stress free as it's advertised? Given that nowhere on the planet is perfect and the internet isn't comprised of gold tablets inscribed with nothing but the truth, should would-be expats desperate for a less stressful life believe all they read? Out of all the possible expat destinations in the world,...
Private or public healthcare services for expats in Sweden?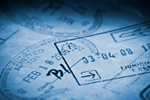 Getting used to the Swedish healthcare service may cause headaches for new expat arrivals. Sweden's healthcare services are high quality, but newly-arrived expats can find the system confusing at best and totally mystifying at worst, especially if the language is still a mystery. The first step is to locate the nearest healthcare centre...