Cyprus News - Emigrate UK
This is the category page for all Cyprus news here on emigrate.co.uk, where you can view all the Cyprus emigration news.
Insecure expats in UAE tempted by Cyprus residency via property investment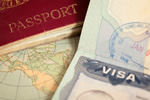 For expat professionals in the UAE who're feeling slightly nervous about their residency, buying a property on Cyprus might well be the answer. As the tide begins to turn against the expats who helped build the Gulf States, those coming up for early retirement need to decide where to go next if returning to the home country isn't an...
Cyprus wins on low rents but expats consider other issues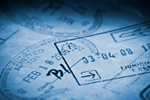 Expatriates in Cyprus fall into two categories - retirees and career-oriented professionals happy to move on whenever necessary. Cyprus's expat demographics resemble those of Spain and France rather than the UAE, Hong Kong and Singapore. as the Mediterranean island isn't exactly a career-oriented top-talent hotspot. However, it's...
European Commission hits out at risky golden visas and passports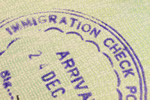 The European Commission has come out against Golden Passports, saying the programmes put the EU at risk from money laundering and organised crime. The EU's warning is part of the executive's initial report on the multi-billion dollar industry providing 'investment migration' to ultra-wealthy would-be expat individuals eager to get...
Chaos in Cyprus expat community follows rejection of May?s Brexit deal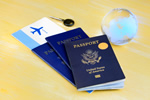 British expats in Cyprus are facing more uncertainty since May's agreement tanked. As a no-deal Brexit looms, British expats living in Cyprus face a seemingly never-ending world of uncertainty. According to the British High Commission for the island, expats' situations will depend on future developments, adding it could not give any...
Wealthier expats should compare tax perks in popular retirement destinations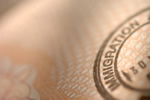 For several decades, sunny Portugal has been a refuge for British expat pensioners looking to enjoy their leisurely lives in a warm climate offering welcome tax exemptions for wealthier incomers. The capital, Lisbon, along with the Algarve region and Porto are still all-time favourites for those wishing to become tax residents....
Social insurance in Cyprus for newly-arrived UK expats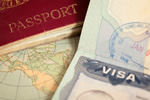 British expats could forgive themselves for being confused about Cyprus's compulsory social insurance system. The Republic of Cyprus operates a compulsory social insurance scheme into which all working adults must pay, but it's seen as confusing by many newly–arrived British expatriates. Basically, payments depend on earnings, with...
British expat retirees in Cyprus confused by pension payment options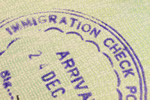 British expats who've made their new lives in Cyprus are unable to relax due to continuing Brexit uncertainty. Cyprus has always been a favourite with British expatriates, perhaps due to the years when it was a British possession. Their worst nightmare is that no-deal will really mean no-deal some time in the very near future, and...
Cyprus pledges residency rights for British expats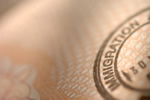 As time runs out and a no-deal Brexit looms, the Cyprus government has decided British expats who've been living on the island for five years by December 31, 2020 will be given residency rights which include their family members. The Cypriot Interior Ministry's announcement came as a huge relief for worried British expats on the...
Expats in Cyprus targeted by unlicensed and unregulated IFAs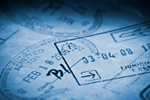 In spite of endless warnings by media and authorities alike, expatriates living in Cyprus are still falling foul of unregistered, unregulated independent financial advisors. The majority of UK expats living in Cyprus are retirees or owners of small businesses, all of whom may well be looking to invest their pension pots and savings to get...
Combining expat entrepreneurship with low tax rates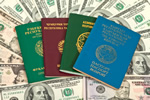 Deciding to start your own business is scary enough, but deciding to become an entrepreneur in another country is only for the brave! Becoming a self-employed expatriate may well be the toughest move you've ever made, but the internet age is all about taking chances and making your dreams come true, no matter where you're living at...