Cyprus News - Emigrate UK
This is the category page for all Cyprus news here on emigrate.co.uk, where you can view all the Cyprus emigration news.
Debenhams Cyprus closure rated as the end of an expat era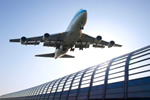 British expats needing a taste of home could be disappointed once the Nicosia Debenhams closes its doors. For many British expats, a taste of home is almost essential for their health and well-being and is taken into account when deciding on a suitable country for work or retirement. Over the years, businesses in many UK expat hubs have...
Cyprus real estate Golden Visas slammed by EU corruption watchdog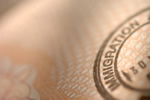 EU warns Cyprus over corruption, money laundering and crime risks due to golden visas. Although the Cypriot version of the controversial golden visa scheme has seen huge amounts of cash arriving on the island, the EU's MONEYVAL watchdog is claiming links between luxury real estate purchases and money laundering or worse are a risk too...
Brit High Commission replies to UK expats on Cyprus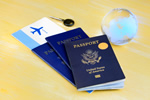 Expats on Cyprus finally get a reply to their FAQs from the British High Commission. Provided nothing changes in the meantime, British expats on Cyprus now have clarity on some of their most relevant post-Brexit questions. The most important issue for many was the time limit on residency applications, with the deadline now the end of this...
Cyprus cancels 26 Golden Visas and starts full investigation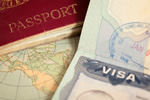 The Cypriot government has now withdrawn a number of its Golden Passports and is further investigating possible abuse of the controversial scheme. A Cypriot government announcement yesterday confirmed 26 Golden Visa purchased by wealthy expat investors have been withdrawn, adding it's now running comprehensive background checks on all...
The best of Cyprus for expats looking to work or retire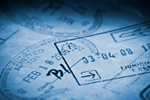 The divided island of Cyprus has been a favourite retirement for older British expats as well as professionals for several decades, but which of its several beautiful regions is best for you? Due to its unique position in the Mediterranean Sea, the island of Cyprus has held a strategic claim to both land and sea for millennia, resulting...
Insecure expats in UAE tempted by Cyprus residency via property investment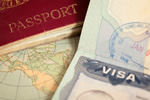 For expat professionals in the UAE who're feeling slightly nervous about their residency, buying a property on Cyprus might well be the answer. As the tide begins to turn against the expats who helped build the Gulf States, those coming up for early retirement need to decide where to go next if returning to the home country isn't an...
Cyprus wins on low rents but expats consider other issues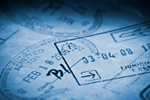 Expatriates in Cyprus fall into two categories - retirees and career-oriented professionals happy to move on whenever necessary. Cyprus's expat demographics resemble those of Spain and France rather than the UAE, Hong Kong and Singapore. as the Mediterranean island isn't exactly a career-oriented top-talent hotspot. However, it's...
European Commission hits out at risky golden visas and passports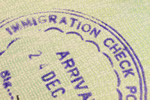 The European Commission has come out against Golden Passports, saying the programmes put the EU at risk from money laundering and organised crime. The EU's warning is part of the executive's initial report on the multi-billion dollar industry providing 'investment migration' to ultra-wealthy would-be expat individuals eager to get...
Chaos in Cyprus expat community follows rejection of May?s Brexit deal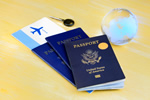 British expats in Cyprus are facing more uncertainty since May's agreement tanked. As a no-deal Brexit looms, British expats living in Cyprus face a seemingly never-ending world of uncertainty. According to the British High Commission for the island, expats' situations will depend on future developments, adding it could not give any...
Wealthier expats should compare tax perks in popular retirement destinations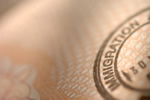 For several decades, sunny Portugal has been a refuge for British expat pensioners looking to enjoy their leisurely lives in a warm climate offering welcome tax exemptions for wealthier incomers. The capital, Lisbon, along with the Algarve region and Porto are still all-time favourites for those wishing to become tax residents....