March 2018 Emigrate News Archive
Archived Daily Emigrate UK News...
Turkey opening up as an expat property investment destination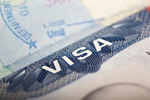 If you're looking for a retirement or holiday home location outside the usual European coastal resorts, Turkey's top-rated visitor destination of Kusadasi might well fit your bill. Apart from the fact that the popular tourist town is set close by Turkey's most famous visitor draw, the ancient city and UNESCO World Heritage Site of...
Dealing with the realities of being an expat in Turkey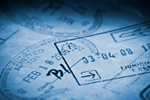 In spite of its political instability, Turkey as an expatriate destination has attracted both retirees and business professionals over the years, but challenges for the newly-arrived can cause problems as regards settling in. Whether you're moving to Turkey for work reasons or you've decided on one of the country's beach resorts for...
Brexit boom hits Dordogne real estate agencies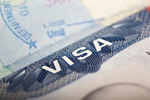 If you're determined to emigrate to France but you're as yet uncertain exactly where, Eymet might be the perfect choice. The peaceful southwestern corner of France is already a magnet for Brits desperate for a better quality of life, with the charming small Dordogne town of Eymet home to a sizeable expatriate community. Real estate...
Brexit may pose threat to expats QROPS transfers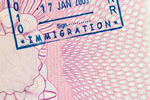 In spite of the recent agreement giving both EU and UK expats the right to remain provided they enter not later than the end of the transition period, Brexit could still cause chaos for those wishing to transfer their pensions to a QROPS. With an ever increasing number of Britons attempting to get ahead of the game by leaving the UK...
French losing battle with English for general use despite Macron campaign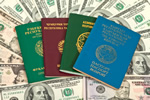 If you're planning a quick exit from the UK for a new, more enjoyable lifestyle in France, the use of English is on the up, but so is the pressure to speak French. As France becomes ever more popular as a bolthole for disenchanted Brits, the use of English is growing exponentially, often at the expense of the French language. The...
How not to be lonely in your new retirement destination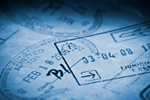 Deciding to retire overseas can be challenging, especially for single would-be expats. As tempting as the thought of retirement in the sun may be, many older would-be expats are put off by the thought of being friendless in an unfamiliar land, thus depriving themselves of the experience of a lifetime. It's harder for single women than...
Expats in France slam survey citing French unfriendliness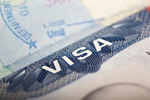 France has long been a favourite destination for British and other nationals looking for a new life and new experiences, with the majority more than happy with their choice. ' Many long- and short-term expats living in France are astonished by the published results of a recent survey stating the French are amongst the most unfriendly...
Expatriate welcome programme launched by Brussels border cities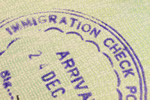 In an attempt to minimise the 'teething problems' endured by new expat arrivals in Belgium's Flanders region, three municipalities have launched a welcome programme. Relocating to the Dutch-speaking Flanders region of Belgium can be stressful and confusing for new arrivals, especially because of language problems and the issues...
Schooling for expat children in the Netherlands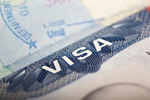 If you're relocating to the Netherlands with your family, you'll need to ensure your children get international standard education. One of the major draws for expats moving overseas with their families is the availability of quality international education able to satisfy the requirements of suitable universities once your children...
Expat dos and donts during the hurricane season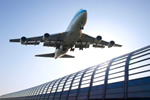 Many hot, humid countries are subject to attacks by hurricanes and their accompanying disasters including floods and mud slides. Given that a good proportion of would-be expats give the home country's chilly, wet weather as a major reason for emigration, exactly how many think to check their chosen destination for hurricanes and their...
UK Foreign Office warns expats and tourists over local laws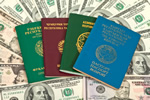 The British Foreign Office is urging expats and tourists to clue up about local customs and laws in order to avoid being arrested, jailed and deported. Formerly inaccessible far-flung destinations are now regular hubs for tourists as well as expats due to the ease of air travel in the 21st century, but increasing numbers of media reports...
Defining happiness for expats on assignment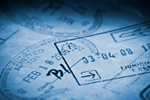 Does happiness factor in your relocation decision? Article after article on reassignments to countries all over the world concentrates on salaries, career prospects, luxury accommodation, maids, cooks, expat-aimed social life, upscale restaurants and other similar enticements such as upscale shopping malls. Work/life balance and lifestyles...
New Zealand bans property sales to mega wealthy expat investors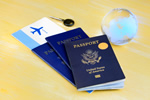 In a surprise turn-around, the New Zealand government is expected to ban all real estate sales to expat billionaire investors. The ultra-rich aren't at all happy about the new ban prohibiting them from purchasing overseas boltholes, and aren't shy about making their views known. Californian billionaire Ric Kayne has issued a warning...
FCA warns over social media and online based investment fraud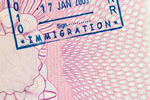 Expats with hefty pension pots are now even more at risk from online scams, according to a new FCA warning. Nowadays, it seems scarcely a week goes by without yet another financial scam being reported, along with investors' losses and self-recriminations. It's fair to say that expat communities worldwide have always been seen as happy...
Landmark UAE case convicts IFA of working illegally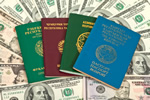 As Dubai-based expat investors continue attacking a rogue financial advisor, the latest court case acts as a warning to expats in the Gulf States. It's the same old story of an illegally working, unprincipled scam artist preying on expats with cash to invest. This particular offender, one Neil Grant, was caught due to his victims raising...
Japan as a destination for expat professionals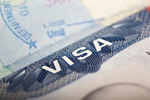 Japan is one of the world's most fascinating yet impenetrable countries, with its overall culture still based on its unique history over the past thousand years. The contrast between innovative ultra-modernity and Japan's unique history over the past thousand years is a mix not found anywhere else on the planet. It's a 'love it or...
Motivations for expatriation examined in recent survey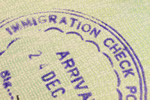 Reasons to emigrate are as diverse as would-be expats themselves, even although the results of dozens of annual expat surveys would lead the average reader to believe it's all about the money and the individual's career prospects. Not all expats are professionals in desirable industry sectors, and relatively few are enjoying the...
Best destinations for female expat salaries and careers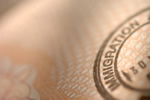 According to a recently–released survey, one out of every four working women relocates overseas for reasons of furthering their careers. The survey took in some 7,000 female professionals living and working in 168 countries across the world, and came up with the ten most popular relocation destinations for ambitious women. The results...
Cyprus still a retirement haven despite fall in sterling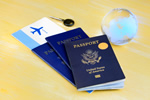 The Mediterranean island of Cyprus has long been a favourite with British expats, especially those looking for a sunny retirement haven with a reasonable cost of living and certain tax advantages. Even now, buying a home in Cyprus is still far cheaper than a comparable property in the UK, but the tax issue has become slightly more...
Getting along with the neighbours in rural France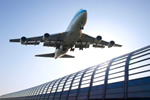 It's always advisable to do your best as a newly arrived expat to make friends with your neighbours, but in France it's sometimes not that easy. France has a not entirely undeserved reputation for being rather less than welcoming to new expat arrivals, especially if they've decided to live in rural havens rather than in the...
Malaga property prices set to rise again in 2018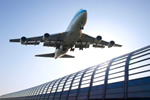 For Brits who're still determined to emigrate to Spain despite the threat of Brexit, now's the time to buy a Costa del Sol property. If Spain's Costa del Sol is still the destination of choice and you're chancing that Brexit won't force you back to the UK just after you've arrived, you should be aware that Malaga's real...