Vietnam welcomes expats to its safe, affordable lifestyle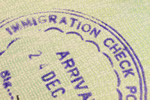 Vietnam is cashing in on its excellent management of the coronavirus pandemic by attracting even more long-stay expats relocating from neighbouring countries.
Over the past few years the formerly war-torn country has become the must-go-to destination for Western expats looking for security, a common-sense approach to long-stay visa matters and an affordable cost of living. At the same time, the Vietnamese government has been concentrating successfully on the economy as well as accelerating its push to become the latest and greatest Asian tiger.
Five years ago, Vietnam was listed in a popular expat survey as being the world's 35th best country for expats looking to work overseas. This year's survey showed a huge leap to 12th world position – an impressive achievement and, according to many new expat arrivals, a deserved one. Apparently, the still affordable cost of living is a major advantage, as even rentals are far cheaper than in most of Asia, and the state's fascinating history and heritage combined with its unspoiled natural beauty are other indications as to why its popularity has soared.
Great weather comes as standard and, for expats wanting to work, job opportunities are many although it helps if the country's lifestyle and cultural values are understood. The Vietnamese economy is being liberalised in order to maintain its impressive record of growth, although the effect of the pandemic isn't yet known. For expats whose native language is English, teaching jobs are plentiful, and the expat community is diverse, welcoming, and found in most larger towns as well as in the capital.
Setting up healthcare, banking and other necessities is normally easy and fast and, for families, there's a good choice of international schools. Quality private healthcare is the norm, and prices aren't as exorbitant as they are in neighboring Southeast Asian states. As regards accommodation, there's plenty of choice at all levels, and for those who're keen on motorbikes theres a good choice between renting or buying. All told, of all the Southeast Asian countries, Vietnam is now a first choice for expats whether they're looking to work, retire or just arrive and see what happens next!