Emigration News - Immigration News UK
Welcome to the emigration news section here at Emigrate UK. Whether emigrating to Australia, New Zealand, America or elsewhere in the world, Emigrate UK authors bring you daily emigration news
Further sterling fall causing hardship for Brit retirees in Spain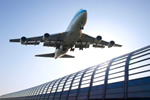 British pensioners living in Spain on the UK state pension have lost some 20 per cent of its purchasing power due to the Brexit referendum. Vice President of Brexpats in Spain Richard Hill quantified the loss caused by plummeting exchange rates as set against increasing living costs and higher taxes, saying the significant loss of income...
Expat mortgages now only available from niche lenders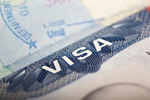 If you're planning to emigrate and, once settled, getting a UK buy-to-let property for its income potential or are working overseas and fancy a UK property investment, you might be out of luck unless you can buy cash. British expats living overseas as well as those planning a move to include a buy-to-let in the home country are finding...
Life in Canada for expat professionals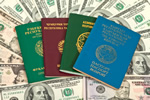 Canada is favoured for its cost of living and its stunning natural beauty. Canada has long been a destination for British expatriates, but nowadays its appeal is growing amongst other countries' expat professionals. With the world's 10th largest economy and diverse sectors of employment, Canada is becoming a destination of choice for...
Brit expat havens across the world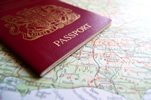 For Brits yearning to live anywhere but in the UK, there's a good choice of locations. Moving overseas isn't an easy decision but, as the cost of living soars and the notorious British weather gets even more unpredictable, a place in the sun seems irresistible. Some 5.5 million Britons are living permanently overseas, with several...
French natural disaster insurance procedure for expats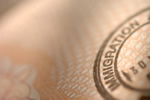 The June floods and mudslides in France have resulted in expats desperate for details on the procedure for natural disaster home insurance claims. The Dordogne's historic town of Eymet and its large population of British expats were badly hit when the region suffered floods and mudslides as a result of catastrophic levels of rainfall....
UK expat retirees urged to watch out for pension scammers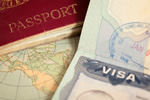 If you're about to retire and emigrate, you should be on your guard against pension transfer scams. Increasing numbers of retirees are deciding to wave the UK goodbye and retire to a warmer, less chaotic destination. One crucial element of the process is deciding whether to transfer your pension to an overseas location via a QROPs,...
Paris now in Economist 20 top world cities for first time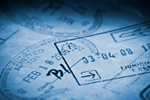 Paris is famous all over the world as the city of love, and it's now one of 20 top cities for expats. The Economist magazine's liveability index is highly regarded for its lists of the best world cities for expat professional. . For the first time, Paris is now one of its top 20 world cities, coming in at 19th as a result of its...
Stages of settling in for new expats in China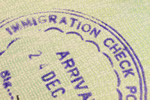 September in China sees a rush of students and expat professionals arriving to study, start small businesses, teach English and work in pre-arranged positions in the vast country's major cities. Settling in anywhere is tricky for the vast majority of expatriates, but China holds unique challenges for Westerners as regards language,...
Earning a living as a wandering expat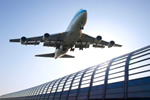 The motivation for expatriation isn't always a new, lucrative job or retirement in the sun. Relocation for purposes of work or for a peaceful retirement in a warm, sunny country aren't the only reasons for the motivation to get up and go, no matter where or why. It's as old as the human race, but it's far easier nowadays than ever...
Expats heading to UAE urged to check their legal rights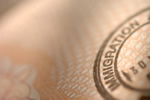 Expatriates heading to the UAE are being advised to check the emirates' legal rights pertaining to worker-employer relationships. Legal rights for new expat employees in the UAE encompass wage negotiations, safe working conditions and incentives as well as other crucial rights given to employees by UAE laws. Once the written offer of...
Singapore is all time favourite for Oz expats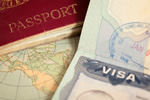 Although the city-state has a horrendous reputation for high prices, for expats from Australia it's still the favourite. According to a recent survey, lower taxes and higher wages offset Singapore's infamous cost of living for the city state's Australian expatriates. In spite of its being the fourth most expensive world city for...
UK second home owners left out in the cold by Brexit negotiators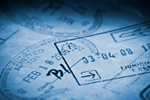 UK second home owners in Europe are being totally ignored by Brexit negotiators on both sides. Many UK citizens who've purchased second homes in France, Spain or other EU member states have done so in advance of retirement rather than just for holidays and weekends away. The EU's free movement directive will have been a crucial part...
Learning Chinese and more with apps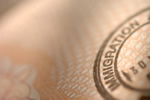 Apps are your best friend if you're heading to China and learning Chinese. Whether you're heading to China for work, for a start-up, as a student or intern or simply because you want to be there, learning at least some Standard Chinese will help you have the experience of a lifetime. For those on a limited budget and even less time to...
Avoiding financial hassle during and after emigration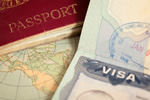 The entire emigration process is daunting for those new to becoming an expat, but taking care of finances is essential. For expats, there's a huge emphasis on getting used to a new culture, a new language and a new workplace or way of life, but newly arrived expatriates should take care they don't ignore their finances. Dealing with...
Basing your expat dreams on your actual needs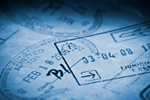 Deciding to move to a holiday destination you've fallen in love with can be a mistake. It's easy to arrive on holiday in an unfamiliar country and immediately fall in love with its way of life, culture and laid-back lifestyle for expats, but deciding to up sticks and emigrate based on your recent experience can be a major mistake....
Telling it like it is on drinking laws in Dubai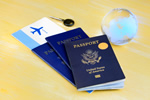 Misinterpreting Dubai's totally confusing laws on drinking alcohol can land expats or tourists in prison. Last week, yet another visitor to Dubai was incarcerated along with her four-year old daughter for three days due to her having accepted a glass of red wine from a stewardess during her flight from the UK. Recently, another Briton...
How do new expat moms cope with Dutch school parental etiquette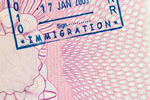 Being an expat mom as well a trailing spouse is complicated enough but coping with Dutch primary school parental etiquette is another story. The problem isn't simply dropping off your kids at their new Dutch schools and hoping they'll integrate successfully, as parents' integration is also important and trickier by far. Once on the...
New Zealand to ban expats from purchasing property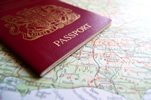 Would-be expats heading to New Zealand may find they're banned from buying a home. Due to a spate of mega-rich expats buying up luxury properties as a hedge against a popular doomsday scenario, newly arrived expatriates may find their plans to buy property stymied by law. New Zealand's attraction as a safe haven in which to survive a...
Speaking Dutch boosts expat work and social life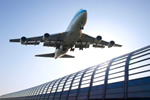 Even if you've studied the Dutch language in your home country before you arrived, it's best to continue studying once you're there. Fluency in the language of your new country of residence isn't just about getting by at work in a combination of English and Dutch, it's about socialising and learning to use casual speech and its...
Key factors for expats looking for a mortgage in Spain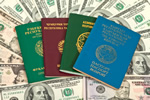 Decades ago, Spain was just a summer holiday destination for Brits, but nowadays it's a hub for would-be expat home owners. Permanent residency is the aim nowadays, with British retirees, entrepreneurs and property investors rushing to secure a home in the sun before March next year. The housing market is springing out of its slump and...