Emigration News - Immigration News UK
Welcome to the emigration news section here at Emigrate UK. Whether emigrating to Australia, New Zealand, America or elsewhere in the world, Emigrate UK authors bring you daily emigration news
Wanderlust is part of the motivation for many would-be expats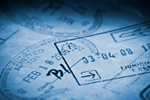 Living and working overseas can be immensely rewarding as well as frustrating at times. There's more than a little wanderlust buried under the career enhancement and loads-a-money ambitions of many would-be relocating expats. However justified career and financial goals are, the wish to wander outside a familiar comfort zone and see how...
UAE healthcare company to offer expat retiree health and social care packages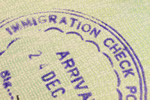 If you've loved living and working in the UAE and don't ever want to leave, this might be the answer for your retirement strategy. One of the UAE's healthcare providers has come up with a new scheme aimed at offering services to retired expats including grooming services, day-trips and even bingo for the retired. The health and...
What's in it for expat professionals in Africa?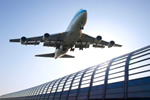 Perhaps the majority of relocating expatriate professionals don't see themselves as developing their careers in Africa, but this fascinating continent has much to offer those willing to try. The majority of expats living all across Africa are professionals on reassignment from their multinational companies and are working in the oil,...
Choosing an expat destination which aids longevity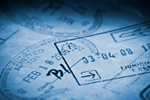 The 21st century could well be described as the century of the expat exodus, as there are now millions of people loving living anywhere but where they were born. The decision to leave the country of your birth and relocate to an unfamiliar land is perhaps one of the most crucial you'll ever take. Whatever the reason for your wish to...
British expat retirees in Cyprus confused by pension payment options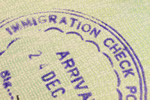 British expats who've made their new lives in Cyprus are unable to relax due to continuing Brexit uncertainty. Cyprus has always been a favourite with British expatriates, perhaps due to the years when it was a British possession. Their worst nightmare is that no-deal will really mean no-deal some time in the very near future, and...
Do expats' business opportunities make up for Singapore's high cost of living?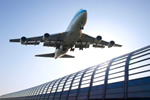 According to a recent survey, even very well-paid expat professionals in Singapore are unhappy with the city-state's soaring cost of living. Earlier this year, the popular expat professional destination was rated as one of the 20 most costly places to live for expats, with a new report now revealing over 50 per cent of foreign...
Retiring in Germany for US would-be expatriates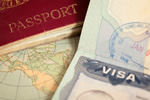 Germany may not be an obvious destination for expat retirees, but American pensioners are enjoying everything it has to offer. Although British expat retirees tend to head for warm or even tropical locations, perhaps due to the miserable UK weather patterns, retirees from the USA are more than happy to consider Germany for its reasonable...
Private hospitals in Thailand to list prices online to combat overpricing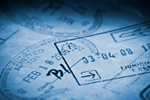 Expats in Thailand are welcoming private hospital promises to publicise their prices for treatment and medicines. If you're dreaming of retirement in Thailand and have an ongoing medical problem you'll need to factor in the ever increasing costs of treatment at Thai private hospitals, but help may be on the way. Thailand's Commerce...
Choosing the right expat retirement destination by testing it out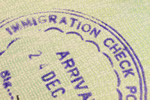 Every would-be expat retirement dream is just that – a dream until it's been sampled. There's only one way to find out if your chosen place for the rest of your life isn't a terrible mistake – give it a try before you make the final commitment. Maybe you believe shutting down your life in your home country and taking up...
Are expats falling out of love with the Land of Smiles?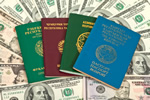 A recent survey by a Thailand-based, expat-oriented online forum has revealed fewer expatriates than ever before are choosing Thailand as a career base or retirement hub. The bi-annual survey's 2016 version first revealed that all was not well in the Land of Smiles' expat communities, as a good number of respondents stated their...
Three Vietnamese destinations perfect for the digital nomad lifestyle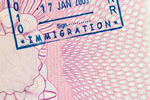 Being a digital nomad is the fun way to see the world as an expat, especially in exotic Southeast Asia. Just a few years ago, expatriation was mostly linked to reassignment, relocation or retirement, until the explosive reality of worldwide internet connectivity created a whole new expat category. The term 'digital nomad' now...
Japan opens its doors to expat professionals with new visa scheme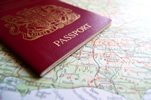 Traditionally resistant to an influx of foreigners, Japan is now opening its doors to expats. As are many other world countries, Japan is now facing both an ageing population and de-population due to nationals leaving the country to further their careers or simply see the world before they settle down. As a result, Japan's government is...
Reasons to choose the Philippines for your expat retirement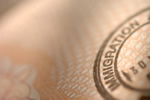 Retiring abroad is increasingly popular nowadays, and there's a good choice of suitable destinations. For would-be expat retirees looking for a perfect location offering a warm climate, an established expat community, friendly locals, a welcoming government, much more than a smattering of the English language and a cost of living suited...
Unique Estonia is Europe's number one hub for expat tech talent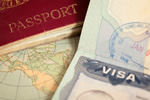 Many would-be expat entrepreneurs may not even know where on the map Estonia is located, but the island archipelago is now famous as the hottest destination for tech talent. The Estonian archipelago's many claims to fame include its 2,000 islands, its similarity to the Nordic beauty of the Scandinavian countries and its new-found...
Personal security in Lagos should be a priority for expats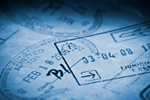 Expats heading for Lagos need to take their personal security seriously. Nigeria's capital city can be a fascinating place to work or even just visit, but staying safe by adopting sensible security tips is necessary. As a non-citizen, you'll need to apply extra caution in just about every aspect of your visit, whether you're...
Vietnamese investors and expat workers protest over new tax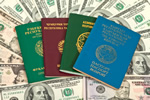 Companies employing expat workers in Vietnam to be hit with mandatory social insurance payments. Once the new rules come into force, Vietnam's labour costs will soar to the highest of any other country in the region, possibly damaging its growing reputation as an Asian tiger. Beginning in 2022, businesses will be forced to pay an...
Bad news for UK expat retirees as state pensions may be frozen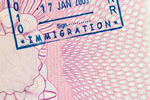 The British Brexit team's announcement that UK nationals living in EU member states will only get their state pension annual increases if the EU reciprocates has struck fear and fury into the hearts of UK expats in Europe. The 11–page policy paper entitled 'Citizens' Rights' states lawmakers want to preserve the triple lock...
Is Malta one of the world's best places for expat professionals?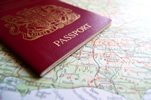 For most expats, the decision to move to a particular country is based on career prospects, the work culture and pay scales versus costs of living. Destinations which fulfill the above essential requirements tend to attract far greater numbers of expat professionals with work experience and global degrees. As regards job satisfaction, the...
Expats in Utrecht to get new International Welcome Centre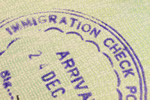 In response to the ever-growing influx of expat professionals to the Netherlands, Utrecht's government is expanding services already provided into a dedicated International Welcome Centre. The current Expat Centre is now overwhelmed by newly-arrived expats needing help and is struggling with unacceptable long waiting times as a result....
Expat communities and Spanish tourism still at risk from post-Brexit flight ban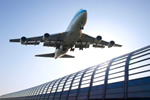 If you've just bought your Spanish dream home with the intent to visit occasionally until you retire, Brexit could wreck your plans. Ever since the referendum result was announced, British-based airline bosses have been trying to find a way around EU regulations which would halt all UK-based flights across Europe including those to...