Emigration News - Immigration News UK
Welcome to the emigration news section here at Emigrate UK. Whether emigrating to Australia, New Zealand, America or elsewhere in the world, Emigrate UK authors bring you daily emigration news
Tips on a trouble-free relocation as an expat overseas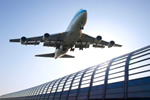 Believe it or not, moving overseas to live as an expat in a strange land can be exciting as well as terrifying! Many Britons dream of a challenging new job or a relaxing retirement in the sun, but fight shy of actually making those dreams come true. Yes, it's a hassle like no other, especially if family are involved, but a...
Is Kuwaitization the unintended result of the oil price crash?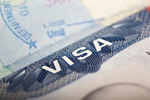 Due simply to their geographic location over massive reserves of oil and gas, the Gulf States have remained for years at the top of the popularity poll for ambitious expats. Over the past century, one of the fastest ways for determined expats to make their financial and lifestyle dreams come true has been to position themselves as experts...
Expats find peace in the covid-19 refuge of Dahab town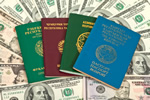 If you've had enough of the coronavirus, world politics and lockdowns and just want out, the Egyptian resort town of Dahab might be just what you need. Set on the Red Sea and overshadowed by the mountains of the Sinai, Dahab is enough of a surprise to first-time visitors to encourage many to make it their home after one short visit. The...
Expats in Malaysia still banned from overseas travel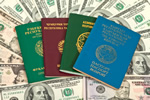 Expats living and working in Malaysia are still disallowed from travel overseas. Whilst the pandemic still rules the world, governmental reactions to its threat are causing chaos across the planet's expat community. Hundreds of thousands are locked in, trapped without flights, locked out of their home countries and generally being herded...
Chiang Mai and Bangkok no longer bargain locations for expats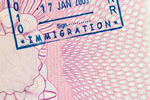 Whilst it's now almost impossible to rate countries and cities due to the financial effects of the coronavirus pandemic, Bangkok and Chiang Mai's latest rankings are amongst the highest in Asia. For several decades, Thailand's capital Bangkok and its northern hub of Chiang Mai attracted a high number of expatriates either working or...
Expats unhappy abut changes to Korean points-based visa system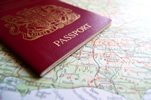 Expatriate professionals living and working in Korea are confused and angry over changes to their residency visas. The expat community in Korea is now confused and unhappy about Korea's newly revised rules for those on points-based residency visas. The new requirements will start on December 1, with expats protesting the changes will...
HSBC Asia to cut back on internal expat relocations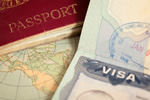 Expats working in the banking sector are unlikely to get Asian jobs via HSBC. As the mega-banking and investment corporation turns its gaze to Asian expansion, those expats already in the financial sector shouldn't see this as a career enhancement strategy as relocations are expected to be rare. Upcoming HSBC job cuts of around 35,000...
Asian tiger economies reach out to expats in Hong Kong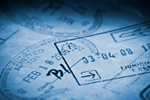 The Asian dream may well be over for thousands of expat professionals due to China's recent moves in Hong Kong. The shockwave of China's final takeover of Hong Kong has seen thousands of expat professionals in the financial sector reaching out to other Asian destinations. Until China's latest moves against the former British colony...
Vietnam welcomes expats to its safe, affordable lifestyle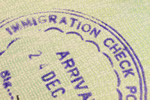 Vietnam is cashing in on its excellent management of the coronavirus pandemic by attracting even more long-stay expats relocating from neighbouring countries. Over the past few years the formerly war-torn country has become the must-go-to destination for Western expats looking for security, a common-sense approach to long-stay visa...
Real estate prices ease up in Prague's outskirts and surrounding villages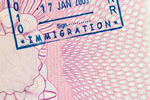 For expat professionals who've had enough of life in the big city, moving to one of the Czech Republic's charming smaller towns may be the answer. As the cost of renting or buying even a small apartment in Prague continues to soar, properties located on the outskirts of the city and in nearby smaller towns are far more affordable as...
China hits its expats with 45 per cent tax on overseas earnings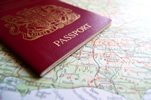 Will China's new move to tax its expats on their world earnings finally destroy what's left of Hong Kong? Especially for expats in the financial sector, Hong Kong was a unique hub for talent, expertise and innovation in an unrivalled setting and with a spectacular history and heritage. HongKongers were justifiably proud of their home,...
Tips on integrating for newly-arrived expats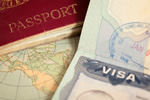 How many would-be expats realise integration is a huge part of the puzzle of being a foreigner in a strange land? Perhaps one of the first things newly-arrived expats do is to make contact with the nearest expat group, not realising that they're simply exchanging their old life with its local, mostly warmer equivalent. It's an...
Adventurous Brit pensioners should consider the Philippines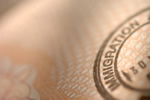 Spain and France have always had their share of British expatriate retirees, but those with more adventurous natures are increasingly attracted to Asia's cultures and unique experiences. For many, the coronavirus pandemic has changed their lifestyles in the home country to the extent that the UK no longer fulfils their retirement needs...
Saudi extends visas and permits of expat professionals trapped overseas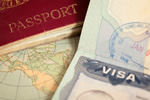 With the intention of mitigating the effects on the Kingdom's economy of the coronavirus, Saudi Arabia is now extending expat visas, work permits and residency permits. Yesterday, a spokesperson for Saudi Arabia's Ministry of the Interior announced the Kingdom will grant extensions of expired residency permits, work permits and visas...
Foreigners and expats condemn Thailand attractions dual pricing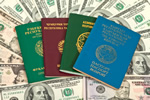 Expats in Thailand are taking to social media to vilify the local practice of charging foreigners far more than locals for visits to tourist attractions such as national parks and historic sites. For years, foreigners living and working in Thailand as well as those retirees who're married to Thais and have luek kreung children have been...
Hong Kong expats now serious about repatriation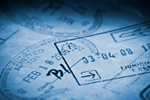 Hong Kong's new world under the Chinese boot is driving expat repatriation due to fear. Expat insecurity since China's new rules were forced into law is being ramped up by embassy recommendations that their citizens reconsider their need to stay in the former world financial hub. The hated law applies to not only Hong Kong citizens,...
Expats in Denmark get career enhancement and great work/life balance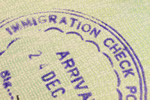 Denmark has scored high in a recent survey for its work-life balance and professional development. Some 90 per cent of respondents to a recent expat survey are more than happy with their career development and work-life balance in this laid-back Scandinavian country. The unique Danish work culture encourages time spent with families and...
Local French communities mourning the Brexit loss of Brit expat councillors and voters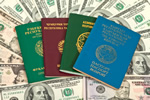 British expats living in Europe are still angry over losing their rights to vote along with their EU citizenship and freedom of movement. As the entire world attempts to adjust to a seemingly never-ending 'new norm' due to the coronavirus pandemic, British expats living and working in EU member states are still trying to come to terms...
Oz government urges its expats in Hong Kong to relocate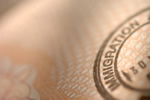 Australian expats living and working in Hong Kong are now accelerating their plans to leave. Oz expats with jobs and homes in Hong Kong are now feeling insecure enough to accelerate their plans for leaving. Whether they're looking for new jobs elsewhere in Asia or are heading back to the home country, the Australian government is urging...
What's Germany got to offer the determined expat professional?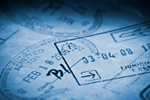 Germany is now proving popular with expats eager to grow their careers, but what makes it a favourite for upwardly mobile professionals? It seems expats are dividing their opinions of this important European member state, with some fitting in well to a more regulated environment and others seeing the country as possibly too fixed in its...