Emigration News - Immigration News UK
Welcome to the emigration news section here at Emigrate UK. Whether emigrating to Australia, New Zealand, America or elsewhere in the world, Emigrate UK authors bring you daily emigration news
Advice on choosing health insurance for expats in France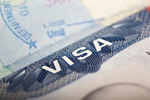 Moving to France involves getting to know how the system works, especially as regards health insurance. Whist the French health system is widely recognised as being one of the world's best, the bureaucratic side takes some understanding as it's not exactly straightforward. Health insurance is known as being 'complementary',...
Demographics of British expats across the world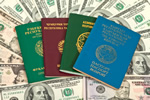 When it feels like you're the only one getting up and going – you're most certainly not alone! Much has, and no doubt will be, written about expats from across the world arriving in the UK, but those giving up and leaving aren't getting nearly as much media attention. According to emigration totals, even although the numbers of...
British expats worldwide are losers due to currency fluctuation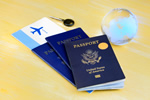 One issue that's seldom taken into account when expatriation is under discussion is currency fluctuation. Whether the reason for leaving the home country is for a better-paying job, retirement or entrepreneurship, the logistics of the move itself almost always take precedence over what may or may not happen in the future. Back in time...
Smaller European towns as a route for expat digital nomads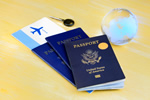 If you're starting out as an expat digital nomad, don't ignore Europe's charming smaller cities. For those new to the digital nomad lifestyle, it's far easier to head for major cities where English is often spoken, making it straightforward to get around and find a digital community, However, costs in urban centres are far higher...
Spain best in world for expat health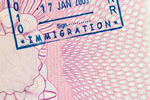 For would-be expats heading for Spain, the good news is that their chosen destination is now officially the world's healthiest country. A recent study ordered by the Bloomberg Healthiest Country Index examined and analysed data from the World Bank, the United Nations Population Division and the World Health Organisation in order to...
Bangkok and Singapore inflation taking its toll on expat life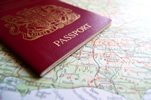 If the cost of living is an essential part of your emigration plans and you're thinking of heading to Asia, inflation in Bangkok and Singapore is running riot. Singapore has been a hub for ambitious expats for several decades, and was once a reasonably-priced destination favoured for its markets and the amazing quality and variety of...
Saving for your expat retirement gives a great choice of retirement havens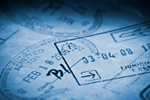 It may seem unlikely, but in the right expat destination and the right business sector, expat professionals are able to save as much as a million dollars during their overseas working lives. Once retirement beckons, that amount of money opens up a magnificent selection of places you used to dream about in the early days of your career....
Spain still a good place for disenchanted Brit expats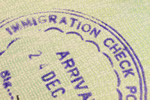 For those still considering an escape from Brexit Britain, Spain is the obvious choice. Easily accessible and with a long-established expat community spread across the country, Spain is the obvious refuge for British would-be expats looking for an affordable quality of life. With its warm, sunny climate, Mediterranean beaches and glorious...
Malaysia as the perfect destination for expat retirees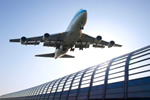 Emigrating from a country where it's impossible to save money and heading to one where it's possible to live off a pension or investment income and still save is a sensible move. If you're still struggling to save enough from your regular salary, the thought of moving overseas to a place where a pension or investment income takes...
Living the expat life in Mediterranean Turkey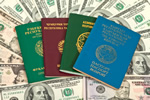 Living the Mediterranean lifestyle in Turkey is a new idea for would-be expats. Turkey and its favourite Mediterranean resort of Kalkan may not be as well-known as an expat haven as similar resorts in Spain, Italy and France, but the lifestyle is just as relaxing and more peaceful. The established international expat community may be...
Are virtual healthcare services the next must-have for expatriates?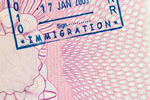 A recent survey indicates that virtual healthcare services are deemed the best by an average of almost 80 per cent of respondents. The survey, initiated by a well-known healthcare provider, attempted to discover which aspects of relocation overseas have the worst effect on expatriates' wellbeing and health. Perhaps the most interesting...
Are UK expats taking foreign citizenship to guard against Brexit effects?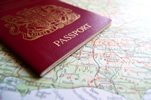 If you're planning a quick exit from the UK due to dire prophecies concerning a no-deal Brexit, is foreign citizenship a part of your strategy? It seems expat surveys really do have their uses, as recently revealed by the authors of a study aimed at discovering how many expat Brits are planning to formally end their connections with...
How to cope with first language attrition as a newly arrived expat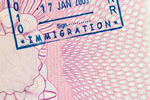 First language attrition when learning a new language can be a problem for expats. Many expats who've accepted a relocation to an unfamiliar country with an even more unfamiliar language can experience 'first language attrition' – the forgetting of familiar words leading to an inability to correctly express themselves in their...
Tips on choosing a second career as an expat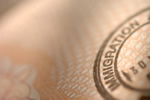 So you've decided on a career change, but how do you go about it? Changing your career may well be slightly scary, but life as an expat may well have that effect as it exposes professionals to talents they never realised they could use to build a new, more satisfying career. However, in order to make a success of a completely new...
Biggest ever Hong Kong protest causes concern in the expat community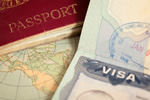 If you're planning to make Hong Kong your expat home from home, you should be aware of the present mainland Chinese attempts to tighten its control. Since the handover of Hong Kong from the British, political turbulence has been a regular occurrence but, now that China's star is rising fast, this unique group of islands may not be...
Advice on finding language tuition for expats in Italy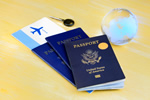 Learning Italian as an expat is a must for expatriates and long-term students. Whilst tourists visiting Italy can manage with only a smattering of Italian, expats and students will need far more in order to take advantage of everything this stunning land has to offer. The first thing to remember is that Italy is a land of local dialects...
New Dubai medical centre needs expat professional healthcare staff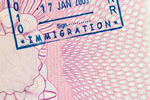 A number of vacancies for qualified expat medical professionals are now open at a new Dubai medical centre. Dubai's Pakistan Association Medical Centre will be hiring experienced medical professionals including general practitioners, lab technicians, registered nurses, a receptionist and an experienced radiographer for their new clinic,...
Swedish medical app helps expats find help when sick or depressed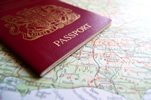 The Scandinavian countries including Sweden are popular with expats as well as tourists, but what happens if you fall sick? For expats living and working in Sweden, the country's healthcare system is one of the best, but only if you know where to go and what to do. The first port of call is your local healthcare centre unless you have a...
Is Adelaide an expat refuge from a crazy world?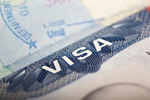 If you're thinking of the Australian city of Adelaide for your next relocation or retirement, checking on housing availability and costs of living are your first steps. Once regarded as being the back of beyond, Adelaide is now a thriving city with job opportunities and a great social life, with property seeming like a bargain after the...
Expats in Kampot fearing inundation by Chinese developers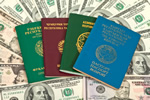 Many would-be expats who'd decided to make the move to Cambodia are now fearing a Chinese takeover of Kampot. Cambodia is fast sliding up the scale of popular destinations for expats, particularly those looking for a peaceful retirement in a Southeast Asian country which welcomes strangers from across the world. A decade or so ago,...