Emigration News - Immigration News UK
Welcome to the emigration news section here at Emigrate UK. Whether emigrating to Australia, New Zealand, America or elsewhere in the world, Emigrate UK authors bring you daily emigration news
Expats love Montreal for its long, snowy winters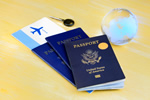 If long, snowy winters are your absolute favourite thing, your expat destination must be Montreal! Canada is well known for its wide expanses of snow-covered landscape best viewed from the comfort of a heated 4 by 4 vehicle, but if snow really is your thing you'll love this expat destination. Winters in the vast country's spectacular...
Recent survey shows Bangkok losing its appeal for expat professionals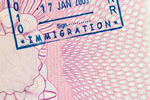 According to a major new survey, Thailand's capital Bangkok is no longer what it used to be. The Best and Worst Cities for Expats 2019 survey was something of a shock for a number of famous and formerly successful cities which had rated highly in past editions of the study. Recently released reviews of 82 world cities set in 187...
Tips for new expat arrivals in Austria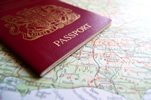 If you're heading to Austria on reassignment, watch out for a few local habits which drive expats crazy. Generally speaking, expats in Austria are happy with their choice of destination but, as with many overseas locations, some local behavioural traits make even experienced long-stayers hot under the collar. One of the most annoying for...
Reasons why Dubai is still a top destination for ambitious expats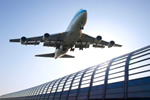 For qualified, experienced professionals seeking a job in Dubai, there's a huge expatriate community ready to ensure you're never lonely. Moving overseas to an exotic land with an unfamiliar language can be a scary prospect for even the most enthusiastic expat professional, but Dubai is more approachable as a home from home due to its...
Wealthy Hong Kong expats and residents now heading for Penang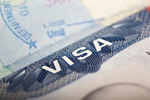 As the violent pro-democracy protests drag on, increasing numbers of Hong Kongers are now buying property in Penang. Wealthy Hong Kong expats and locals are heading to Penang as the Chinese noose tightens around the home city. Malaysia has always been a popular holiday home destination for the Hong Kong wealthy, whether expats or...
Lagos may be rough and tough but friendship wins out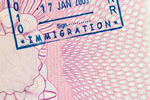 There's only one good reason to become an expat in Lagos. Many long-term expats are in it for the challenge, always providing the financial rewards are enough. Africa in general is recognised as challenging in many ways, but Nigeria and its capital Lagos are often presented in a manner which suggests anyone who arrives to work is either...
Dublin now world's worst for expat accommodation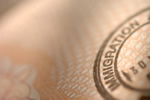 If you're considering relocating to Dublin due to Brexit, you may have unexpected issues finding a suitable property. According to newly-released survey results, the Irish Republic's capital is now the world's worst as regards finding an affordable place to live. The popular expat destination came last in the study of 83 world...
Tips on life and property in Tuscany for new expat arrivals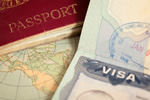 For decades, Tuscany has featured as an all-time favourite for British expats and is now attracting attention as the answer to Brexit Britain. Famous for its sheer beauty as well as its famous cuisine, Tuscany is now home to well over 3,000 British expats who first arrived as holidaymakers and fell in love with its charming villages and...
Expats in Kuwait less than happy with their jobs and lives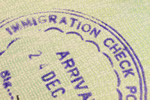 It's survey time again, with different studies revealing different results for a swathe of worldwide expat destinations! The latest InterNations study is hitting hard on Kuwait City, ranking it as the worst on the planet for expatriate professionals. The expat hub was ranked last for its lack of leisure activities, unreliable local...
Getting to grips with Japanese culture as a newly arrived expat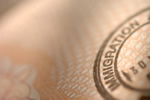 Relocating to Japan can be the experience of a lifetime as long as you avoid making cultural faux pas! In the expatriate world, Japan is famous for its lifestyle and its total unfamiliarity for the hapless newly- arrived Westerner who simply can't deal with its unique, traditional social rules. By this, it's not just not wearing...
Exploring the cultural differences of a job interview in Japan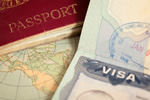 Every would-be expat hoping to land a job in Japan knows the cultural differences are huge, but may not realise job interviews bear no resemblance to those in the West. For many would-be expats, Japan has always held a fascination over and above the usual interest in living and working overseas. Obviously, employers in this unique corner...
China continues opening up to Western expat talent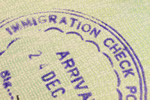 China's plans to open up the Yangtse River Delta is expected to provide even more opportunities in the region for expat professionals. Over the past decade, China as an expat destination has blossomed into an exciting, forward-looking and amazingly welcoming land of opportunity, especially for those with tech talent. Whilst other Asian...
Expats debate over Bangkok's Golden Era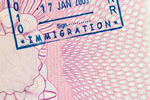 Long-stay expats are remembering Bangkok's golden era. Nowadays, almost every world city seems to be changing so fast that long-stay expats hardly recognise the city they once knew and loved. The Thai capital is no exception to this rule, with many older expatriates expressing nostalgia for what used to be and not certain they're at all...
Where in the world can expats find genuine friendship?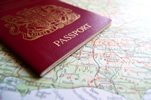 Whether you're leaving you home country on reassignment, retiring overseas or making your next move as a digital nomad, the friendliness of locals in your new country of residence is an essential part of the experience. Even for 'lone-wolf' expatriates, finding friends in a new country is a must, as isolation can cause depression at...
Adjusting as a retiree to the new expat demographic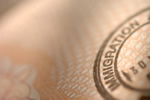 Of all the expat sectors whose members are roaming the world nowadays, perhaps the most devoted to expat communities are the retirees. One thing's for certain, for those looking to retire overseas the local expat community is an essential rather than an option. In the majority of popular retirement destinations, the groups are more...
Democratic Hong Kong vote hasn't changed anything for expats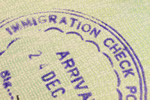 Hong Kong's recent election results don't seem to have stopped expats planning to leave before it's too late. The vote itself was hailed as an almost inevitable victory for the democratic process, but it seems those determined to leave are still packing. The final straw for a number of expat professionals was the Hong Kong...
Expat tech startups now moving in a totally different direction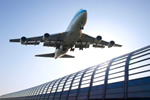 As the fight to invest in the best startups accelerates, where's the best destination for tomorrow's tech giants? The rise of the expat startup generation has taken the internet by storm in just a few years, with top talent now doing it themselves rather than signing up with mega USA tech firms and hoping to be noticed. It's now a...
Will buying a home in Greece still be possible post-Brexit?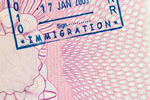 In spite of rumours to the contrary, Britons fleeing post-Brexit Britain will still be able to purchase Greek property. For those British retirees who've always dreamed of living in their own home in Greece, the door will definitely not close as regards house purchase. The reason is straightforward, as the European Union doesn't...
Relocating to Germany as an expat professional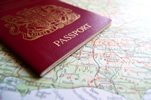 Relocating to Germany can be far easier if it's carefully planned. One obvious issue for all expat reassignments is that it's impossible to settle in your new country until you've settled into a new home and dealt with the bureaucratic necessities. In this respect, Germany is no different than any other expat destination, excepting...
Is Greece an escape from post-Brexit Britain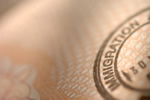 The beauties of Greece have been attracting tourists and retirees for decades, but what's it like nowadays for British would-be expats looking to escape Brexit Britain? Once a favourite holiday destination, Greece's attractions have persuaded many UK expats to stay long-term, despite its economic uncertainties and political...