Emigration News - Immigration News UK
Welcome to the emigration news section here at Emigrate UK. Whether emigrating to Australia, New Zealand, America or elsewhere in the world, Emigrate UK authors bring you daily emigration news
Vietnam wins on salary versus cost of living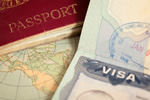 Vietnam may not be the obvious choice for expat professionals, but it's certainly one of the most rewarding as regards salary versus cost of living. Salary versus disposable income is always at the top of the checklist when a new posting or possible destination for entrepreneurship is being considered. Annual surveys of typical expat...
Will British expat entrepreneurs stay in France post-Brexit?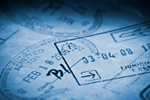 British entrepreneurs have transformed many of France's rural areas, but will they be able to stay post-Brexit? The French countryside with its charming towns and villages has been a magnet for Britons over the past decades with many starting their own businesses and benefiting locals as well as the expat community. Long-term expats...
Tips for female expats travelling alone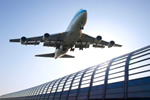 Arriving overseas as a lone female expat has its challenges, but making friends isn't that hard. Most expat-themed websites are aimed at the male of the species, focusing on salaries and luxurious lifestyles in exotic locations, with occasional brief diversions into the alcoholic lifestyle in various favourite destinations. In short,...
EU stays mum on British expat rights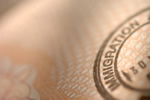 The European Union is being urged to reassure British expats as to their post-Brexit status. With negotiations stalled yet again, Britons living, working and retiring in EU member states are being left out in the cold as regards any assurances about their futures in their chosen countries of residence. Their situations contrast with those...
NI benefits payable to Brit expats overseas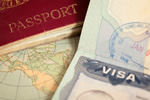 British expats living overseas can now check their benefits and entitlements at a new UK government website. The British government's benefits checklist now covers the 12 main benefits able to be claimed by Britons living and working overseas, although each depends on which world location is now home to expat claimants. It's due to be...
Are expats still part of the global future?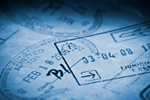 Although the world seems to becoming more and more insular and protectionist by the minute, there are still some 50 million expatriates scattered all over the five continents. In many ways, the 21st century could be seen as the century of the expat, as nowhere is so unfamiliar as to prevent exploration by those wishing for a more rewarding...
Tips for Brits heading to new lives in Spain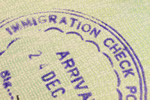 Spain is perhaps the best-known destination for British would-be expats, but it's not just retirees who're heading there in 2018. In spite of the fact that the number of British pensioners living in Spain has doubled over the last decade, the perennial country's popularity is now extending to expats with young families and...
Self employed expats face UK government tax and NI crackdown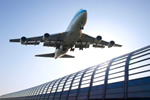 British expats whose companies are UK-registered and who work overseas are about to be targeted by UK tax officials. Chancellor Phillip Hammond has ordered the Treasury to drat new laws governing British expats working for their own private, UK-registered companies. The move is aimed at clamping down on alleged tax avoidance by Britons...
Survey shows France wins on expat family life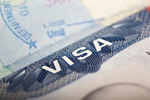 France's position in the regular expat surveys has been improving year on year, with its 2017 raking at 11th out of 31 surveyed countries the best yet. It seems the reason for the steady improvement isn't eye-watering salaries or a luxury lifestyle, it's the quality of expat life, especially when there are expat families involved....
Overheating Amsterdam property market benefits Rotterdam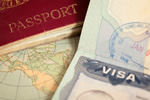 Expats shunning the crowded and over-priced Netherlands' capital city are heading down south to buy Rotterdam property. Regarded as a comparatively sleepy alternative to the Netherlands' buzzing capital, Rotterdam is now advertising its many advantages including reasonably-priced property and a less chaotic lifestyle. Private...
Taking the stress out of your first overseas relocation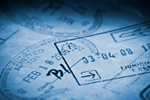 What is expat fatigue, and is it curable? Like so much else in our modern-day lives, expatriation is yet another challenge which can lead to exciting possibilities or crash us into depression. Obviously, it's not a diagnosed illness, but it's real enough to those who're enduring it as an unexpected part of a massive lifestyle...
Is going local the answer to your expat dream?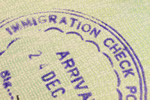 The process of retiring overseas prompts many questions about your proffered lifestyle, your finances and your future in your chosen destination. One question which many would-be expats ask themselves is whether they'd be happier living a simpler lifestyle by going local and living outside the mainstream of modern existence. Living like...
Oz to bar new migrants from settling in Melbourne and Sydney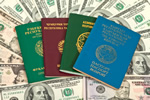 If you're thinking about emigrating to Australia, forget about Melbourne or Sydney as your home town. Unless you're reassigned to Oz by your company or have family in the country, you're about to be barred from settling in Sydney or Melbourne. Australia's new plan to alleviate pressure on the two cities' healthcare, schools,...
Expats in France facing six month waits for specialist medical appointments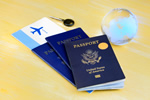 If retirement in France is your goal and you're not in perfect health, you may need to wait up to six months for an appointment with a specialist. A recently released report by France's Ministry of Health may be of concern for would-be expat retirees with existing health problems. The report was based on a study involving 21,700...
Cultured expat retirement living at a reasonable cost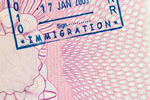 Nowadays, sun, sea and sand aren't always enough for expat retirees keen on culture, the arts and fine dining. The finer things in expat lives often can't be found in traditionally popular overseas retirement destinations, at least not at an affordable price. Fine dining, a regular parade of arts and culture events and a sophisticated...
Irish Republic wins on expat buy to let yields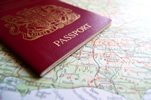 If you're looking to fund your expat retirement by investing in a buy-to-let property, Ireland is your best bet for returns. During one of those 'not a lot of people know that' moments, Ireland scooped a property double as the top buy-to-let hotspot in the whole of Europe, with its capital, Dublin, ranking as number one for yields at...
Brit and German unis join together to save EU research grants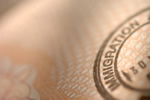 A famous UK university is working with its German equivalent to get round the Brexit effect on EU research funding. The threat to UK universities' EU research funding caused by Brexit could recede due to a plan by two leading world universities, with academics in the UK have fearing the ending of EU research grants ever since the...
Where to go for the highest possible expat paycheck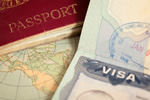 If it's all about the money, you'll need to know the best destinations for the highest salaries. According to the latest survey, simply moving overseas adds at least $21,000 a year to expat professionals' take-home pay, with the best-paid of all found in Switzerland, Hong Kong and the USA. The recently released HSBC Expat Explorer...
Expat startups in UAE suffering from ban on VoIP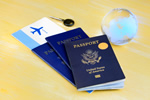 As if launching a startup in the UAE isn't tough enough, entrepreneurs are having to cope without access to essential VoIP products such as WhatsApp, Facetime and Skype. The de facto ban imposed by the UAE on these popular add-ons increases startup costs, deters investors, reduces productivity and damages the competitiveness of...
Is expat retirement under threat from the ageing world population?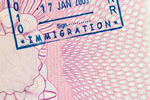 For decades, living a carefree retirement overseas was the aim of would-be expats in the Western world, but recent developments would seem to be conspiring to turn the dream into a nightmare. The changes taking place in the modern world have shaken the expat retirement ethic to its roots with threats to its stability, affordability and...