Emigration News - Immigration News UK
Welcome to the emigration news section here at Emigrate UK. Whether emigrating to Australia, New Zealand, America or elsewhere in the world, Emigrate UK authors bring you daily emigration news
Mexican lakeside haven is affordable expat retirement hub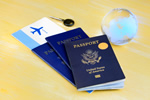 If you're looking for a retirement hub outside the EU, you could start by investigating these two Mexican lakeside cities already popular with US expats. Chapala and Ajijic are both bordered by Lake Chapala, Mexico's largest freshwater lake and are just a 45 minute drive to Guadalajara, the country's second largest conurbation. The...
Finding the perfect job in the Netherlands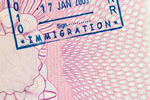 Whilst Germany and France were once the holy grail for expats moving to Europe, the Netherlands is now the preferred location for well-educated foreign professionals. According to relocation specialists, the Netherlands is now overtaking its European neighbours as an attractive and different choice for well-educated professionals looking...
Shenzhen set to overtake Silicon Valley in tech innovations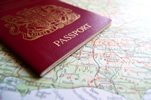 Shenzhen's rise as a new hub for innovation is now drawing increasing numbers of expat entrepreneurs from the West. Just two years ago, the Chinese city was already home to over a million foreigners, with the vast majority arriving from South Korea, Japan and India, as well as from the USA. Numbers have increased significantly from that...
Is the UK government serious about reversing the 15 year rule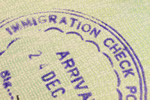 Following the UK government's decision to announce – again – their intention to grant votes for life to UK expats overseas, the media debate on the Overseas Electors Bill is heating up. According to Senior Lecturer in politics at Sussex University Sue Collard, whose article was published on the London School of Economics and...
Best areas in Dubai for property purchase or rental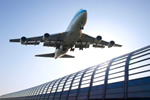 If you've just begun working in Dubai or are about to relocate for work purposes, you'll need to know the most popular and convenient locations for property. Whether you're renting or buying, Dubai has a wide choice of options, but 'location, location, location' is as true in this amazing desert city as it is everywhere else in...
Taking care of the practicalities before you retire overseas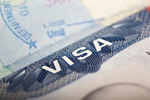 If you're looking to spend your retirement abroad, a certain amount of advance planning will make the transition far easier. Wherever you're heading, the first priority is getting the correct visa for your needs, whether your dream is lazing on a beach, volunteering or even starting a blog or online business. Right now, Britons can...
How to get an Indonesian retirement visa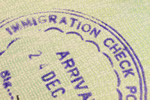 One of the trickiest tasks when deciding on the perfect overseas retirement haven is finding a suitable destination with visa requirements matching your financial status. Indonesia is a recent entry in the long list of countries worldwide considered suitable for expat retirees. It's a fascinating mix of cultures spread across an...
London to Amsterdam Eurostar route to start in April in spite of problems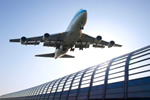 For those whose companies are relocating to Europe pre-Brexit, as well as for Brit expats already in the Netherlands and Belgium, a new super-fast Eurostar service will soon link Amsterdam directly to London. The service is tipped to start a no-holds-barred contest between train and plane providers, with the Eurostar possibly ahead on...
Tax breaks and added perks aim at attracting City bankers to Europe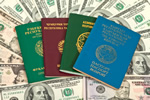 If you're a financial services professional planning to relocate to Europe either before or after Brexit, you're likely to keep more of your salary than your UK counterparts. New analysis has shown bankers and financial services professionals will benefit from certain personal tax sweeteners after their employers have relocated to new...
Sneaky Brit government excludes referendums from votes for life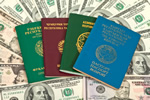 Long-term UK expats are furious the new votes for life bill doesn't give the right to vote in referendums. For expats who've lived long-term overseas, the chance to have votes for life may well be on the way after many years of protesting and lobbying against the 15-year disenfranchisement law. However, the UK government's commitment...
Netherlands wins out on lifestyle for would be expatriates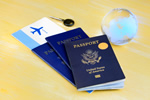 Moving overseas can be the result of a lifestyle choice or the result of a career-oriented relocation, but choosing your destination is all part of the fun. With so many annual surveys concentrating on the 'best place' syndrome, it's fairly easy to pick a few which seem suitable and go on from there. However, thinking about it...
UK expat retirees advised to transfer personal pensions before Brexit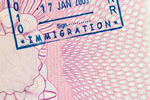 British expats overseas who've left their personal pension back in the UK are being advised to transfer it before Brexit kicks in. The advice is aimed not just at UK expats already living abroad, but also to those planning to emigrate in the near future. It's being spurred by increasing concern over the viability of company pensions...
UAE expats told not to panic as dollar rates get gloomier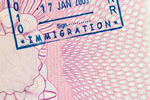 If you're a USA professional relocating to the UAE and have a mortgage or other financial commitments in the home country, keeping an eye on the dollar weighting might be a good idea. During 2017, the almighty dollar lost around 10 per cent of its value when measured against a basket of global currencies. Its first decline for five...
Critical incidents on the rise for expats on overseas assignments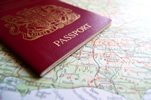 International global mobility companies are reporting an increase in critical incidents involving expats on assignments overseas. Terrorism attacks and tax regulation and immigration law breaches involving severe penalties as well as medical issues are high on the list of risks facing companies which rely on expat professionals working...
Britain now far less popular with EU expat professionals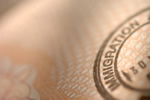 The Brexit effect has pushed the UK well down the list of the most popular destinations for expat professionals looking to relocate. For the first time, the UK is no longer in the top six best locations for talented expats looking to find jobs. According to a recent survey of over 10,000 professionals, Brexit is already damaging the...
Spanish dog rescue centre in crisis due to founders death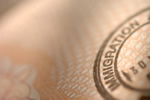 Albacete's Hope for Podencos dog shelter may be forced to close due to the death of its founder and main benefactor. Many British expat dog-lovers heading for Spain find themselves involved with a local shelter once they've settled in, with the shelters welcoming volunteers as well as donations of dog food and cash to allow their...
Expats in Thailand concerned about visa overstayer checks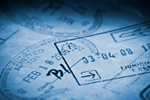 Expats living in Thailand are coming under increased surveillance as regards visas and permits to stay For several decades, Thailand has been the all-time favourite Southeast Asian country, especially for older expats and retirees. Up until the last few years, staying permanently in the country was relatively straightforward, with a...
Mexico wins out on low cost expat locations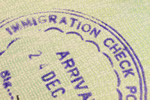 For would-be expats turning their backs on EU member states due to Brexit, Mexico may well be the answer. For many aspiring expats, including retirees and budding entrepreneurs, the cost of living is a major factor in their choice of destination. Building a new life in EU member state favourites such as Spain is now risky due to Brexit,...
Amsterdam court decision gives hope to UK and EU expats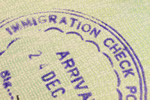 A court in Amsterdam has ruled a case presented by five British nationals must be forwarded to the European Court of Justice at the Hague. The Amsterdam court's decision is a landmark legal ruling which may have positive results for UK expats uncertain about their post-Brexit rights to remain as EU citizens. The five plaintiffs, all...
Spanish tax residency ruling affects Brit expats in Costa del Sol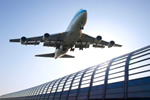 The Spanish Supreme Court has amended the law applying to residence for tax purposes. For expats living and working in Spain, criteria for residency for tax purposes are decided by individual jurisdictions, with 'residence' also being interpreted differently for non-tax purposes. However, the main test applied to individuals concerns...