Emigration News - Immigration News UK
Welcome to the emigration news section here at Emigrate UK. Whether emigrating to Australia, New Zealand, America or elsewhere in the world, Emigrate UK authors bring you daily emigration news
Oz government urges its expats in Hong Kong to relocate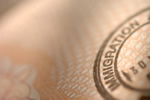 Australian expats living and working in Hong Kong are now accelerating their plans to leave. Oz expats with jobs and homes in Hong Kong are now feeling insecure enough to accelerate their plans for leaving. Whether they're looking for new jobs elsewhere in Asia or are heading back to the home country, the Australian government is urging...
What's Germany got to offer the determined expat professional?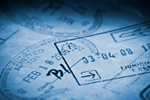 Germany is now proving popular with expats eager to grow their careers, but what makes it a favourite for upwardly mobile professionals? It seems expats are dividing their opinions of this important European member state, with some fitting in well to a more regulated environment and others seeing the country as possibly too fixed in its...
Thailand unwilling to extend amnesty for trapped expats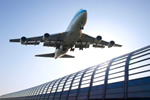 The latest news on further visa extensions for expats trapped in Thailand by lockdowns and flight cancellations might not be what they're waiting to hear. The speed with which the pandemic spread caused panic throughout the worldwide expat community and has resulted in misery for those separated from their loved ones due to a lack of...
Amsterdam voted top for expat entrepreneurial startups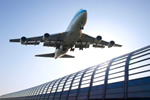 For entrepreneurial expats, Amsterdam isn't just about canals and antique gabled houses, it's about doing what they love in a structured, positive and supporting environment. This charmingly historic Dutch city's fame as a British tourist hub began in the 1960s, with boat-loads of hippies arriving to enjoy its freewheeling lifestyle...
Tips for newly-arrived expats on dealing with Japan's healthcare system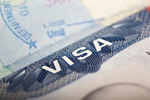 For expats who've landed their dream job in Japan, one essential during the move is signing up with its national health insurance system. Japan is the dream destination for many would-be expats who've grown up reading about and seeing movies depicting ninjas, samurais, geisha and other exotic aspects of this fascinatingly historic...
Skilled expat professionals urged to consider Abu Dhabi as home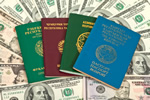 Given the vast number of expats who're either fleeing or being thrown out of many Gulf States, Abu Dhabi would seem to be moving in the opposite direction. A recent article in a highly respected US online newspaper is claiming the emirate is now aiming to attract skilled expat professionals by lowering their costs of living. Admittedly...
How to deal with pandemic-related stress during lockdowns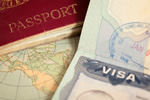 Tips on dealing with expat stress during the pandemic. So you're stuck in a seemingly never-ending circle of unfamiliar work regimes, a lack of interaction with colleagues and friends, trapped within your own four walls and afraid to go out even if you're allowed to – and you're wondering why you're stressed? It's an expat...
Expats trapped in Thailand fear the end of their visa amnesty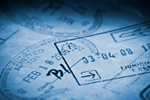 What happens now for expats trapped in Thailand when their visas run out? As in many other world countries, expats and visitors have been trapped and unable to leave Thailand for some time, mostly due to the fact that international and even local flights were cancelled months ago at the same time as all borders were closed. The Thai...
Unsatisfactory ambulance service makes Orihuela risky for Brit expats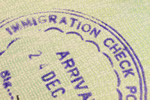 One of the essentials fpr British expats retiring to Spain is an efficient local hospital service, especially in the case of emergencies. Spain's southern coastline has been a favourite with British expat retirees for decades due to its warm weather, its established expat communities and its lower cost of living. For those looking to...
Portugal now favourite for expat retirement and small business startups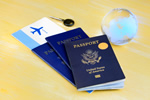 For many years, Portugal's Algarve region was a well-kept secret for its inexpensive, quality lifestyle for British retirees. Since the debut online of websites comparing the many elements of a successful expat lifestyle, both expat retirees and those looking to start their own small businesses in a country with a low cost of living and...
Expats in the Netherlands take advantage of lower rentals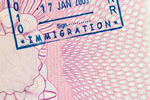 If you're planning on relocating to the Netherlands in order to escape the UK's coronavirus chaos, you can take advantage of the cheaper rentals now available. As in big cities worldwide and mostly due to the pandemic, rental prices in the Netherlands are falling due to an expat exodus. Brits leaving the UK for the same reasons and...
Spain issues new rules for British expat residents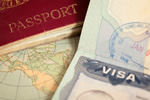 British expats in Spain finally get an official Spanish government report on their post-Brexit status. Last Monday, the Spanish government announced the new residency card and status setting out all expats' rights as per the UK/EU withdrawal agreement (part two). The new status sits halfway between the non-EU citizen status and that...
Western expats in Cambodia watch in horror as China moves in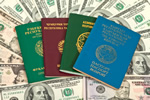 Where to go next as China continues its Cambodia takeover? Once a favourite with Western expats sick and tired of Thailand's shifting immigration rules, Cambodia is now as close to a Chinese province as it's possible to get. The first target was the country's former favourite holiday destination of Sihanoukville, now a hotchpotch of...
Expats leaving Hong Kong are welcome to relocate to Taiwan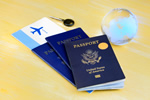 Taiwan is now encouraging expat bankers and other skilled professionals to take a chance on relocating. Literally hours after the controversial new Chinese security law became a reality, a Taiwanese office dedicated to helping companies and residents in Hong Kong to relocate was opened. Its brief is to provide assistance for Hongkongers...
Expats in Thailand rethinking relocation due to the high baht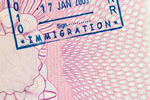 For would-be expats looking for a lower cost of living and a more enjoyable lifestyle, giving Thailand a miss at this time may be the best idea. For decades, Thailand's capital Bangkok and its northern capital of Chiang Mai ticked both the cost of living and lifestyle boxes, but the high baht and ever-increasing costs are blunting their...
Taiwan gears up to attract expat professionals disenchanted with Hong Kong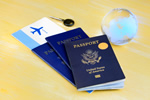 As the worldwide controversy over the fate of Hong Kong continues to rage, Taiwan is attempting to lure expat bankers and skilled professionals to its shores. Obviously not wanting to miss a trick and as soon as the new rules became law, Taiwan opened a Hong Kong office dedicated to making the change from one Asian hub to another as easy...
Arriving in Shanghai as an expat professional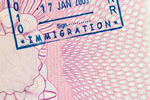 Whether you're planning to work in Shanghai for a year or so or stay forever if possible, getting used to this massive, exotic city can take some time. The mega-city of Shanghai is now a favourite with expat entrepreneurs and professionals, but new arrivals find it hard to pin down due to its ever-changing nature. Many recently-arrived...
Tips for buying investment property as an expat in Dubai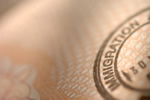 If you've no intention of ever leaving Dubai or you've some spare cash which needs investing, local property is a good deal at the present moment. Much has been written about an expat exodus from the glittering city of Dubai, but it seems some expats don't ever want to leave. Admittedly, it's a captivating city in all its glory...
Are Southern Spain and its drugs wars safe for retired expats?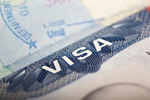 Southern Spain is still the favourite destination for many British expats, but do they realise they're walking straight into a long-running drugs war? In this troubled world, nowhere is safe from criminal activity of some kind, but in many countries, the risk may not be evident until after it's too late. Spain's Mediterranean...
Pro-democracy expats in Hong Kong now looking for a way out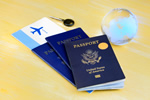 Pro-democracy expats and Hong Kong residents are now under China's controversial security laws. Since last Tuesday, the former British colony of Hong Kong is suffocating under the new and controversial security rules forced into law by the Chinese government. Western governments as well as the majority of expat professionals still...