Emigration News - Immigration News UK
Welcome to the emigration news section here at Emigrate UK. Whether emigrating to Australia, New Zealand, America or elsewhere in the world, Emigrate UK authors bring you daily emigration news
Female expats aren't all trailing spouses nowadays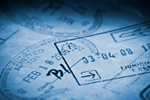 Females are now an established part of the expat world, and they're not all trailing spouses! Back in the day, the only women spotted in expat communities worldwide were trailing spouses doing their best to dutifully maintain the home country way of life for their hopefully successful husbands and their somewhat confused offspring....
Kenya expat exodus leaves luxury homes untenanted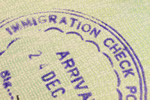 Kenya's expat exodus is causing chaos in upscale housing estates. Changes made last year to Kenya's requirements for the granting of work permits has resulted in an expat professional exodus severely affecting the upscale real estate market. Formerly exclusively popular estates such as Karen, Spring Valley, Nyari, Runda and Muthaiga...
Thailand no longer a bargain basement home for expat retirees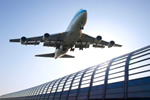 Bangkok is now a more expensive capital city than London, Madrid or Berlin. Buoyed up by its reputation for the good life at minimal cost, Thailand was a favourite with expatriates from Western countries for several decades. Retirees, expat professionals, those looking to teach English as a stopgap before moving on elsewhere in Southeast...
Understanding the Swiss pension scheme as a British expat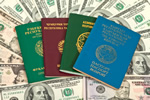 Switzerland is a perennial expat professional favourite for top wages and a high standard of living, but its pension system isn't understood by many incomers. It's possible that British expats working in Switzerland may see changes to the system post-Brexit, but current Swiss pension rules allow UK expatriates to qualify for the Swiss...
Prague property prices reflect soaring expat demand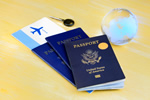 if you're planning a start-up in Prague, the bad news is that property prices in the Czech Republic have risen by 32 per cent since 2010. The massive rise in the cost of homes in the Czech Republic is the second-highest in the whole of Europe, and is set to keep on soaring whilst the flood of expats keeps coming. Only Ireland's house...
Visa free value of British passport affected by Brexit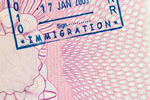 Expat business travellers reliant on visa-free entries with a British passport may be stymied post-Brexit. The value of a passport is calculated by the number of countries which allow visa-free entry, an important issue for expats and business travellers looking to save time and money. Prior to the Brexit referendum, the British passport...
How to avoid loneliness as a single expat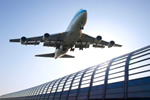 Wherever you're headed and whatever you plan to do once you're there, avoiding loneliness is a must. Familiar surroundings, routine, a network of friends and family support are all things expats miss when they're leaving the home country as a single person. These familiar comfort blankets are replaced with changes including possibly...
Planning your expat retirement in the Philippines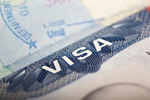 The Philippines' popularity as an expat destination is now growing apace, with many recent arrivals deciding to buy their own homes. As its economy strengthens and more foreigners decide to make the country their forever home, the Philippines real estate sector is becoming busier year by year. Unlike in many other Southeast Asian...
Improved Vietnamese healthcare services attracting expat patients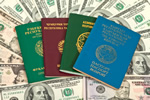 Vietnam is ramping up its reputation for excellent, affordable healthcare Southeast Asia's reputation for affordable healthcare has been diminished recently by reports of a Thai government study which revealed the country's private hospitals are hiking their charges for foreigners by up to 300 per cent. Vietnam seems to be stepping...
Vietnam scores high on affordability for expat retirees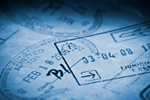 If you're heading for retirement in fascinating Southeast Asia, Vietnam is now many would-be expats' first choice. Value for money is crucial for many would-be expat retirees, even although other considerations can also be important. Food quality and the reliability of everything including water, electricity and internet access...
The fight to repeal expat frozen pensions isn't over yet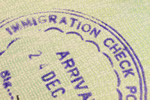 As the British government attempts to manipulate lawmakers by tying in vital carers' allowances with frozen pensions, expats and lawmakers' fight to get full pensions is heating up. The frozen pension scandal isn't just confined to countries where there's no reciprocal agreement between the two governments, as it's totally...
Shanghai leads the rest in popularity with expat professionals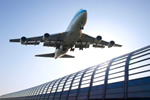 Shanghai has held its top position as the Chinese city for expats for the seventh year running. The latest official survey of Chinese cities with expatriate communities has again placed Shanghai as the best of the rest as regards living, working and friendly official policies. The survey itself involved some 95,000 internet users as well...
UAE ten year residency visa for expat professionals seen as positive move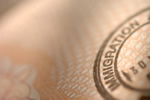 With all the changes to visa regulations in the UAE, expat professionals could be forgiven for their feelings of confusion. Rule changes such as the IAE's recent introduction of a full ten year residence visa for expats with high levels of special skills as well as for investors should have the effect of creating more confidence in the...
Six month Brexit extension brings even more uncertainty to expat lives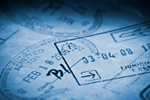 The Brexit extension may give companies more time to adjust to whatever comes next, but for UK expats in Europe, EU expats in Britain and Brits planning to emigrate it's just another six months of stress and uncertainty. British in Europe and the 3Million, both campaigning for citizens' rights, are now demanding an 'immediate end to...
Safety and eco-friendliness now as important as salaries for expat professionals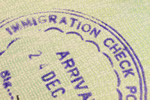 Until recently, salaries and career prospects mattered most to would-be expat professionals, but eco-conscious policies and personal safety are now taking over as the most important aspects of relocation. Of all the aspects of upping sticks and taking residence in an unfamiliar city and country, the focus for many would-be expats is...
Survey reveals Czechs not exactly in favour of expats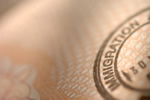 Is the controversy over the increasing number of expats in the Czech Republic finally easing towards acceptance? Ten years ago, before the huge rise in expatriation for work purposes, some 57 per cent of the Czech public thought there were too many foreigners in their country. A decade later, a new survey by the Czech Public Opinion...
Choosing Canada for a new career in tech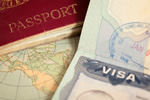 One of Canada's main advantages over a good number of other expatriate locations is that English is the official language. Right now, Canada's economy is booming, even although a slight setback may be on the cards in the near future. Unemployment is at a 40-year low, and expat professionals are still in demand across a variety of...
New Pudong facility for work and residency permits delights expats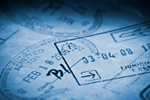 Expats living and working in Pudong now have their very own one-stop shop for residence and work permits. Much to their relief, expats in the Chinese city of Pudong can now complete their residency and work permits in just five days. The old way involved visits to various immigration departments scattered across the city, the filling in...
Vietnam now favourite SE Asia expat destination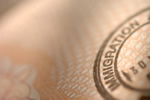 Southeast Asia is now a favourite destination for expats, digital nomads and retirees for its low cost of living, fascinating culture and quality of life. Out of all the Southeast Asian expatriate destinations, Vietnam is fast becoming the favourite due to its quality of life compared to that of its neighbours. Expats heading for either...
Amsterdam ticks all boxes as a hub for tech startups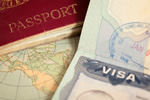 Amid huge competition from worldwide capital cities, Amsterdam is still drawing the brightest and best tech professionals. Almost 20 years on from the turn of the millennium panic that existing software and hardware would crash due to the unusual date change, the tech transformation has created a phenomenal worldwide industry centred in...