Emigration News - Immigration News UK
Welcome to the emigration news section here at Emigrate UK. Whether emigrating to Australia, New Zealand, America or elsewhere in the world, Emigrate UK authors bring you daily emigration news
British expats relying on seasonal work in Spain are fearing the worst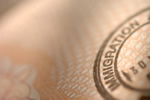 British expats in Spain who rely on seasonal work as an extra income now face being left high and dry. Working through Spain's tourist season either on daily rates or short term contracts has been a favourite with British expats short of ready cash or on the UK government's less than generous retirement pensions. Clubs, bars and...
Covid-19 killing the American dream for expat entrepreneurs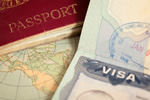 Expats who risked all to be part of the American dream are now leaving in droves due to perceived inequalities within the healthcare system. For would-be expats from across the world, the American dream is still achievable given hard work and a positive view on life, but the coronavirus pandemic has killed the dream for many. The main...
Will the coronavirus panic change the expat world for ever?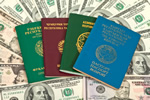 Border closures are leaving millions of expats worldwide with no way to stay and no way to leave. Expats who've taken their qualifications, knowledge and aspirations to countries all over the world could be forgiven for feeling resentful that all their efforts may count for nothing now that the pandemic is controlling their lives one...
British expats determined to leave Thailand facing extortionate airfares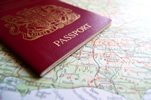 Last Wednesday, the Thai government closed all borders and banned all foreigners from entry. The decision allowed the country's struggling national airline to ground all international flights and, as most international airlines including British Airways, Finnair and Emirates had already discontinued their services, effectively prevented...
Expat choices between Hong Kong, Singapore and Edinburgh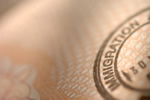 If you're still planning to take a chance on Asia after securing a top job, Hong Kong is still the place for upscale living. High-income expatriates with Hong Kong jobs to die for are the reason why the exclusive island is still the world's most expensive location for property. For the third year running, the city topped the latest...
Prague University of Economics is favourite with expat students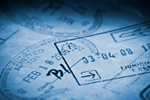 For British students keen on the expat experience as part of their studies, the Czech Republic's Prague University of Economics is the perfect choice. In this rapidly-changing world, the total cost of a UK university degree is forcing talented students to search overseas degree-level universities with courses in the English language. For...
Expats must choose between leaving or staying put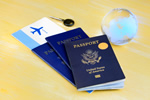 To stay or to go is now every expat's worst conundrum. As the covid-19 pandemic tightens its grip on the majority of countries worldwide, expats are faced with their worst dilemma – whether to stay in limbo or return to the home country, leaving their dreams behind. It's not just the risk of contracting the virus or even dying from it,...
Expats in China now under suspicion of being virus carriers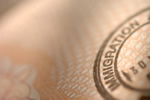 As citizens in Wuhan and the rest of China claw their lives back from the pandemic, expat residents are now experiencing prejudice caused by the fear they'll spark a new round of infection. Expats living and working in China are now under suspicion of harbouring the covid-19 virus, especially if they've been travelling outside the...
Saudi king to pay expats' covid-19 hospital costs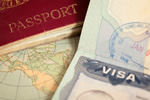 Expats living and working in Saudi Arabia who've caught the coronavirus will have all costs involved paid by the kingdom's monarch. The popular expat professional destination is fighting hard to control the pandemic's outbreak within its borders, with its Health Minister urging all those who believe they may be infected to get...
Will covid-19 kill the expatriate Golden Age?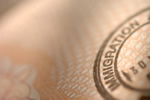 Is the coronavirus pandemic signalling the end of the expatriate Golden Age? Whilst the urge to up sticks and move to a mostly unknown destination has been part of human history for many millennia, could the present day's millions of foreigners living and working overseas be the last collective gasp of colonisation by stealth? ...
Frankfurt as a destination for expat professionals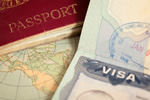 If you're still planning to emigrate after the pandemic dies down, the German city of Frankfurt offers opportunities for expat professionals. In many would-be expats' minds, the major German cities tend towards strict rules, regulations, stiff upper lips and a language that's impractical as well as almost impossible to learn. As...
Tips on settling in for expats heading for Prague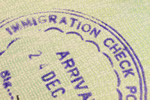 If you're still planning a move to Prague after the coronavirus crisis cools down, these tips will help you settle in and get on with your new life. Before the worldwide crisis broke, Prague was fast gaining a great reputation as an expat hub for its unique culture, fascinating history and business opportunities. All these attractions...
Expats in Mexico are happy where they are despite the virus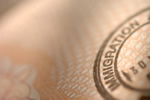 Expats in Mexico are staying put simply because it's their home. As border restrictions were unveiled last week in all EU member states, Canada, the USA and the UK, the official word went out to all expats in Mexico to return to the home country if at all possible. Given the crowds jamming the country's airports, it seemed as if the...
Expats in Africa urged to repatriate if at all possible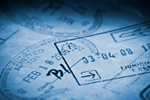 Advice for expats in South Africa is now straightforward – leave if and when you can. South Africa is a popular destination for Western expats, but the rapid worldwide spread of the coronavirus pandemic has wrecked the plans of many established expat incomers as well as those planning to relocate to the country. A state of emergency...
Big ticket expat hirings in India put on hold due to COVID-19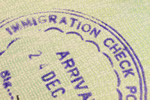 Big ticket hirings of expats in India are being pushed back due to international travel restrictions and fears of virus transmission. For top-talent expat professionals expecting to join their new Indian companies in the very near future, the coronavirus pandemic and its travel restrictions are causing long delays. In addition,even more...
Recently retired expats to be financially hard hit by market chaos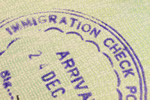 According to financial professionals, recently-retired expats will be hit hard by the ongoing COVID-19 worldwide crisis and its effect on world markets. With the dread word 'recession' being bandied about on news pages and elsewhere online, it's obvious that newly-retired expats in favourite destinations worldwide are having to...
Expats in Thailand fear for their rights during state of emergency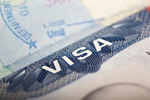 With Thailand now under a state of emergency decree, how will expats cope? Wednesday's governmental emergency decree effectively closes off Thailand from the rest of the world until after April 30, supposedly to reduce the numbers of coronavirus infections now spreading upwards and downwards from Bangkok. Senior citizens are being told...
Expats looking to move to Cambodia now viewing homes online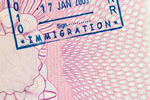 Expats seeking to move to Cambodia are now seeking rentals and homes for sale online. As the coronavirus pandemic closes countries worldwide, would-be expats looking for overseas properties are moving their searches online. Finding a home on the other side of the planet during a global pandemic would have been impossible a decade or more...
Life as an expat in the Japanese second city of Osaka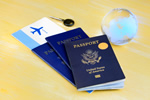 For expats, there's more to Japan than the overwhelming magic of Tokyo, with its second city Osaka known for its history and heritage as well as for its opportunities for expat professionals. There's no doubt that iconic Tokyo is one of the world's most amazing cities, but Japan's second city of Osaka has everything to offer to...
Skills shortage in Singapore being filled by Western expat professionals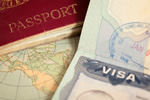 Singaporean companies are solving their skill shortages by hiring qualified, experienced expat professionals. Reports on hirings in Singapore have revealed as many as one in three Singaporean companies are solving their skills shortages by taking on qualified, experienced expats from overseas, with the majority also receptive to either...