Emigration News - Immigration News UK
Welcome to the emigration news section here at Emigrate UK. Whether emigrating to Australia, New Zealand, America or elsewhere in the world, Emigrate UK authors bring you daily emigration news
Is Brexit set to kill off Erasmus for UK experts and students?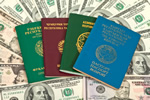 The Erasmus programme for expat fellowships and expat foreign study students at Czech universities will continue until at least the end of this year. An announcement by the Czech Education Ministry has confirmed the Erasmus programme in support of foreign fellowships and studies will not be affected by the UK's withdrawal from the...
Hong Kong upscale expat rental prices see dramatic fall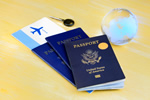 Hong Kong luxury rental costs have crashed by 30 per cent due to continuing instability. For expat professionals on decent salaries who're determined to stay on in Hong Kong no matter what, now's the time to upgrade to an upscale rental at a bargain price. The island's luxury property market has undergone a dramatic correction, as...
New Brit expats in Spain urged to watch out for illegal housing developments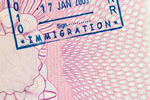 Finally, newly arrived expats in Spain will be able to have confidence their recently-built homes comply with all necessary legalities. The scandal of illegal homes in Spain has been going on for years, blighting the lives of those expats who were duped into purchasing homes without the legal licenses and deeds enabling the new owners to...
New expat help centre opens in Prague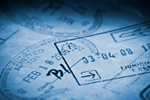 Following the lead of other European capitals, Prague has now opened a new Expat Centre to help incomers adapt to their new lives. The new facility offers information, educational courses and contacts and is aimed at entrepreneurs, qualified expat professionals and students arriving from overseas. According to a representative from the...
Oz and Kiwi expats clash over their countries' relative merits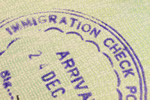 Expats are taking sides between Australia and New Zealand as to which destination is best. For would-be expatriates heading to the other side of the world, there's a practical choice between Australia and New Zealand, but if both country's own expatriates can't agree, what's a totally confused foreigner planning the rest of his or...
Living affordably as an expat in Tokyo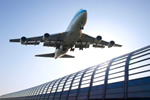 New expat arrivals in Tokyo could be forgiven for feeling totally confused over exactly where to base themselves in this massive, confusing city. Although Japan isn't yet a major destination for those expat professionals who don't have an immediate job, it's still one of the most rewarding locations for adventurous entrepreneurs....
Expats join in Thailand's efforts to go green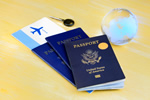 To the relief of the vast majority of its Western expat residents as well as Thais, Thailand is finally getting to grips with going green. Maybe the still ongoing air pollution scandal was the motivation for such a welcome change in attitude by its government, but the country's efforts to improve its environment are being welcomed...
For Brits desperate to leave, free movement ends on December 31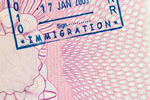 Whilst the disaster of Brexit's impact on hundreds of thousands of British expats' lives can't be undone, the present moment gives those still determined to emigrate at least a year to do so. Whilst B-day is at the end of this month, it's not the start of the Brexit train wreck for those desperate to emigrate, as the one-year...
Malaga is the perfect choice for would-be expats in love with life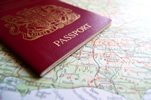 If you're still determined to emigrate to Spain before it's too late, Malaga is the perfect choice. One of the beauties of Spain as an expat destination is that there's something for everyone as regards location. For beach-lovers there are the Costas, for those fascinated by the country's history and heritage there are the Moorish...
Affordability now crucial for choosing an expat retirement destination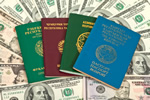 Wherever you're living right now and wherever you're planning to live as an expat retiree, affordability is the number one criterion - unless you're American! For the vast majority of expats looking to spend their retirement years outside the home country, one of the major reasons is to stretch Social Security payments, savings and...
Is support available for expats caring for family members in France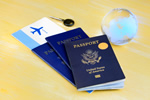 One dilemma which can cause consternation amongst family members who've emigrated to France is that of caring for an elderly parent or relative who's no longer able to manage on his or her own. Emigrating for whatever reason often means leaving older relatives who're able to take care of themselves for the foreseeable future, but...
Portugal voted best of the rest for expat retirees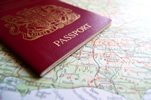 It's official – Portugal is the best retirement destination in 2020. The country's warm, pleasant climate, affordably low cost of living and excellent healthcare system are the three advantages which catapulted Portugal to the top position in International Living's Annual Global Retirement Index. Beating off Panama in second...
Expats choosing Philippines for genuine affordable retirement visas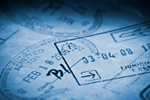 If you're looking for a retirement destination with a secure, affordable visa, the Philippines is the answer. Some years ago, TV ads for this somewhat underrated Southeast Asian destination hit the high spot with the slogan 'it's more fun in the Philippines'. Subsequently, a recent influx of retired expats from nearby SEA states...
Is Singapore all it's tricked out to be for expat residents?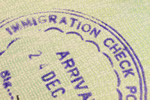 What's expat life really like in Singapore? As do many other Asian destinations for expat professionals, Singapore has its pros and cons, usually dependent on the individual, but what's it really like for expats contemplating permanent relocation? During an interview with foreign media, one long-term expat said there's only one...
Greece as a destination for expat professionals and retirees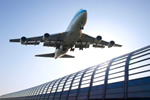 Greece with its gloriously ancient history, its beauty and its present-day relative stability is a great place for holidays in the sun, but what's it really like for expat retirees and professionals? Set at the crossroads of Asia and Europe, Greece as a tourist destination is now bouncing back from its row with the EU, just as it did...
Is China now experiencing an expat exodus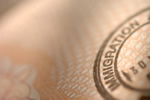 Is the expat love affair with China coming to an end? For most of the past decade, expatriating to China was the Holy Grail for English teachers, techies and entrepreneurs, with the country's officials breaking their backs to provide facilities, support, backers, advice and a welcome usually kept for sports stars. By 2018, the formerly...
Netherlands post-Brexit expat residency rights denied by mistake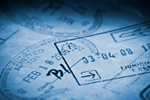 For expats planning to stay in the Netherlands after Brexit, immigration clarification may be needed. According to a Dutch immigration lawyer, British expats living and working in the Netherlands may have been given incorrect information concerning their post-Brexit residency rights. Immigration attorney Jeremy Bierbach recently filed a...
Rentals in all major European cities now less affordable for expat incomers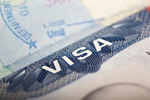 Rental charges for expat accommodation are increasing all across Europe. According to a popular accommodation website dealing in expat rentals across major European cities, monthly charges are continuing to increase. It's no surprise that London offers the most expensive rents across the board, whether for apartments, studio flats or...
Starting a new life as an expat medical professional in New Zealand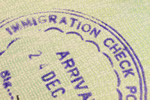 New Zealand is a familiar expat destination, especially after its glorious scenery starred in the immensely popular Lord of the Rings movie trilogy and is prequel The Hobbit. Although many Westerners may not realise this stunning country was once the prime destination for Britons looking for a new life overseas, New Zealand has been...
How to grab a suitable expat apartment in Prague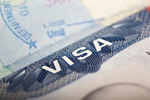 If you're transferring to Prague to take on a new job, you'll spend valuable time apartment hunting unless you're very lucky or very organised. Arriving in a totally unfamiliar country and attempting to get affordable, suitable accommodation is a time-consuming expat nightmare, with Prague's real estate sector no exception to the...