Emigration News - Immigration News UK
Welcome to the emigration news section here at Emigrate UK. Whether emigrating to Australia, New Zealand, America or elsewhere in the world, Emigrate UK authors bring you daily emigration news
European start-up visas increasingly popular with expats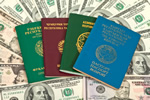 The international start-up scene is growing by the day, with Estonia, Portugal and France all hot destinations for talented expat entrepreneurs. Estonia has welcomed over 1,000 new arrivals since it released its start-up visa programme in 2017; France's President Macron's 'start-up nation' plan sounded good and is going well, and...
Is France's work-life balance really so good?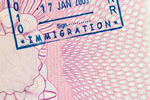 France has a reputation for a better work/life balance than many other European cities, but is it really all it's cracked up to be? Many would-be expats decide on France as their perfect emigration destination by taking into account the country's reputation for a positive work/life balance. The French, according to expat legends, work...
Thailand no longer an inexpensive destination for expat retirees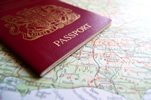 Thailand's former reputation for being an inexpensive destination for Western expat retirees as now shattered, according to a recent survey. The bad news came as part of a Numbeo report on Southeast Asian destinations, with Malaysian and Indonesian cities now less expensive than most of Thailand's most popular visitor and expatriate...
Visa free travel scheme derailed by yet another Gibraltar row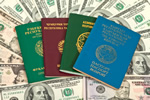 If you're thinking of hopping over to France or Spain on an exploratory visit prior to retirement as an expat, you may need a £52 visa! Spanish demands regarding the status of Gibraltar have derailed the visa-free travel plan legislation intended to allow Britons to visit Europe without hassle. Yet again, Spain's argument is based on...
Expat professionals looking for quality of life prefer northern locations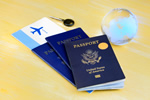 If you'd prefer to stay in Europe to develop your career rather than head for exotic locations, you've a good choice of destinations. Liveability is one of the most important aspects of research into the best destination for your career move. Surveys can help would-be expatriates make up their minds, with the latest celebrating...
China's new tax laws causing expat confusion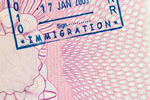 How will China's new individual income tax laws affect its expat communities? Introduced at the start of the New Year, China's reform of its Individual Income Tax system is the most significant change to be announced for decades, with expats left wondering about its effect on their finances. The new rules on personal taxation have...
How to get a mortgage as an expat professionals in the UAE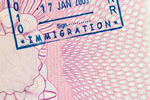 For expats who've settled into their new UAE jobs and enjoy their lives, it's possibly time to consider buying a property. Buying a home as an expatriate professional in a vastly different land is a big decision, although finding the perfect place to hang your hat is the easy part as there's plenty of choice in the UAE. It has to be...
Are expats changing China because China changed them?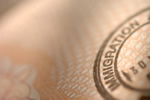 Expats living and working in China are now integrating and becoming more involved in local everyday life. Although it takes some time to get used to China's difference and diversity, many expats are integrating in a manner they may not have thought possible when they first arrived. It seems that, after an inevitable period of...
Shanghai expats and locals get together to celebrate Lantern Festival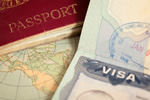 In a demonstration of the friendship between expats and Chinese resident in Shanghai's Pudong New Area, both communities celebrated the Lantern Festival together. As Europe and the West in general get more xenophobic by the hour, a Shanghai community of locals and foreigners celebrated an annual festival together as friends and...
Expat controversy over new Thailand visa rules now includes rising baht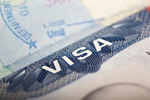 Unforeseen issues with Thai immigration's new retirement visa rules now include currency fluctuations during deposits and monthly transfers. As if the new retirement visa rulings and their interpretation by immigration officers aren't unclear enough, a new problem has arisen for those who choose the financial option of a transfer from...
Tips on starting your own business as an expat in France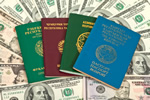 Starting a new small business in France is reputed to be a bureaucratic nightmare, but with the right help it's still possible! France is undoubtedly the heartland of bureaucracy, admin and paperwork, but scrupulous admin procedures can protect budding expat entrepreneurs from making even the least obvious mistakes. The first, essential...
Travel in style to your new expat life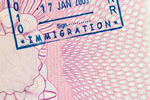 If you've just landed the expat job of a lifetime with a salary to match, why not fund your very own luxury journey to your next home from home. Moving house is considered to be one of the most stressful experiences of a lifetime, but it's magnified massively when your next home is thousands of miles away across several continents....
Thailand's expat demographic for would-be new arrivals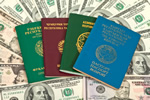 If you're dreaming about emigrating to Thailand, considering the various types of expat you'll meet might help your decision one way of the other! Whether your reason for emigrating is work-related or you're thinking of early retirement, one factor which needs to be taken into consideration is the expat community itself in your...
British expats in the Netherlands now have no-deal Brexit relief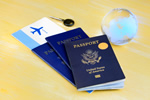 Expats in the Netherlands still can't quite relax and let Brexit do its worst. With a no-deal Brexit creeping closer every day and no end in sight for those Britons living, working and retiring in Europe, lawyers are doing their best to clarify the present situation. For UK expatriate professionals working in the Netherlands as well as...
Saudi Arabia's banned items list is well worth reading before you relocate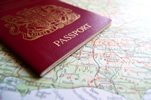 If you're about to fly to Saudi Arabia to take on a new career challenge, unknowingly carrying a banned item in your luggage might bring on your worst nightmare. Saudi is simply not like any other place you may have visited or worked in before, with learning about rules which seem illogical at best and unbelievable at worst one task...
Expats should consider personal freedom as well as salaries when accepting an overseas relocation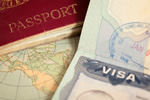 If, you value your personal freedom and human rights as an expat above all else, you should know which countries are best at protecting them. One major concern for many potential expats from fully developed countries who're considering moving overseas is the level of personal freedom allowed and the respect for human rights displayed by...
French property still tempting British buyers in spite of Brexit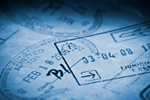 The French property market is expected to stay strong in 2019 despite Brexit. One of France's major attractions for expats is its sheer size and diversity, with its varied climate offering everything from snowy peaks through rolling farmlands to the stunning beauty of its Mediterranean coastline. British buyers have always favoured the...
British government releases financial facts of thawing expats frozen pensions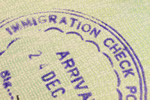 An official notice by the British government has revealed the estimated cost of thawing 500,000 British expat frozen pensions. According to the UK's Department of Work and Pensions, the cost of uprating 500,000 expat frozen pensions by a measly 2.5 per cent for five years would cost £3 billion. In response, one 94-year old British...
Switzerland announces post-Brexit quota system for British expats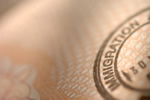 British expats are to be subject to quotas in Switzerland if a no-deal Brexit is the end game. Should a no-deal Brexit be the final result, the Swiss government is looking to set quotas for the numbers of Britons allowed into the country to live and work. According to the Swiss Federal Council, a total of just 3,500 British expats would...
Tips on mosquito-borne diseases in Panama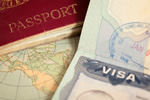 Moving to a tropical climate is the dream of many would-be expats, but it's wise to check up on your destination's equally tropical diseases before you leave home. Panama is a favourite for expats due to its hot climate, but its insect population is somewhat different from its equivalent in cooler climes. Jungles, swamps with mangrove...