Emigration News - Immigration News UK
Welcome to the emigration news section here at Emigrate UK. Whether emigrating to Australia, New Zealand, America or elsewhere in the world, Emigrate UK authors bring you daily emigration news
Advice on emigrating to Italy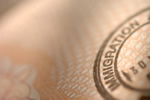 If you've always dreamed of living in Italy and Brexit is scaring you silly, now's the time to go. The first step is to ensure you're legally entitled to live in Italy by applying for the correct visa if you're a non-EU national. For now until the Brexit transition period ends, British nationals can enter the country in the normal...
Expat buy to let investors urged to register them against property fraud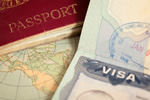 Expat landlords are being warned by the UK's Land Registry Office over property fraud. Many UK expats working overseas have invested in Britain's buy-to-let market in order to provide not only extra income but also property price appreciation in the long run. However, it's fairly easy for fraudsters to steal absentee owners'...
Private healthcare insurance for part year retirement in the USA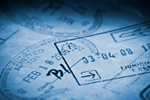 If your retirement plans include a few months' stay in the USA every year, it's essential to sort out private healthcare insurance before you leave. Unlike in European countries and the UK, healthcare in the USA is a complicated mix of age-related care and private treatment paid for by taking out expensive healthcare insurance. It has...
Practical steps to working legally in the Netherlands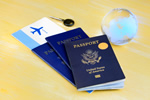 If you've decided to try working in the Netherlands or have been offered a post that's too good to refuse, you'll have realised Dutch bureaucracy is some of the toughest in Europe. If you've already found a job and are intending to stay in the county of over three months, your employer will need to apply for your residence permit...
Maintaining a healthy lifestyle as an expat in France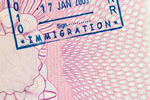 Adapting to life in France involves a new language, a new lifestyle, new friends and often a new job as or business as well. According to several recent surveys, France's work/life balance is as good as it gets, with plenty of time to enjoy the country's many charms and world-famous cuisine. However, moving to the unfamiliar,...
Nat Geo surveys effects on colonial cities of expat retirement hubs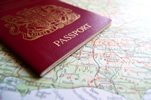 Latin America is now almost as popular with older British and European expats as it is with their American equivalents. When a region becomes increasingly popular as an expat destination, it's inevitablet changes will take place both to the incomers and to the destinations themselves, especially if the bulk of the new arrivals are older...
Meeting new friends in an unfamiliar country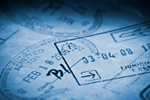 Making friends is one of the most important tasks after arriving in a new country. One of the advantages of moving overseas to take on a new, exciting job is that your work colleagues can be instant friends, thus alleviating the feeling of aloneness which affects many expats' early days on a new assignment. Once you've sorted out...
Expats warned against leaving debts in the home country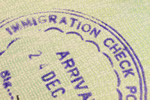 With Brexit coming closer by the minute, increasing numbers of older Britons are rushing to join the exodus to Spain for its sunshine and lower cost of living. During the chaos of getting belongings together, selling the house and booking a rental property or buying a new home, many may well forget to pay a final bill, cancel a regular...
New loan aims to corner the expat buy to let mortgage market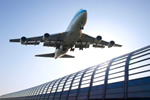 Buy to lets in the home country are still favourite investments for British expats working overseas, with a new entry to the specialist mortgage sector hoping to tap into demand. For expat professionals working overseas, the British expat buy-to-let property sector has provided a successful investment strategy for some years, even...
Plastic and fistfuls of dollars are survival kits for expats in Zimbabwe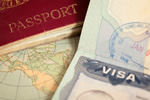 The best way for expats to make sure they can access funds in unsafe destinations is to keep a fistful of their home country's currency plus several widely-accepted cards. Recently, a good number of expats, especially in the oil and gas industry, have found themselves in problem economies highlighted as financial risks. Zimbabwe is an...
Hong Kong still popular after generation of expats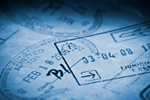 Surviving your first few months in Hong Kong as a newly-arrived expat is down to getting the right information. Hong Kong is still one of the most popular reassignments for expat professionals due to its unique atmosphere, history and position close by the vastness of mysterious mainland China. Networking is the key to success as well as...
Malaysia scores with expat families for education and healthcare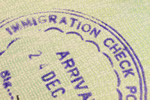 Malaysia is climbing the ratings for its ease of settling in for expat families. Whilst Singapore holds the crown as the best world country for expat professionals on relocation, Malaysia is creeping up the ratings as a family-oriented destination. According to a recent survey, reassignment to the tropical country is a smooth transition...
Is becoming an expat a natural progression towards a new world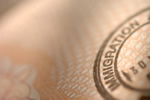 The result of a recent survey shows there are some 57 million –yes, million – expatriates scattered all over the world, an increase of 11 million over 2009's result. Whatever the reason behind the decision to become an expat in an unfamiliar land, one thing's for certain – more and more people than ever before are doing exactly...
Expats in China urged to have their contracts checked before signing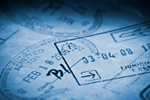 How important is it to have your Chinese employment contract reviewed by a lawyer for content and legality? Expats seeking a job or already working for a Chinese company are being urged to have their contracts checked by a lawyer specialising in contractual issues. As China becomes an even more popular destination for expat professionals,...
Gulf States change direction towards the West and its investment potential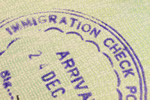 Since the introduction of VAT in the United Arab Emirates, it seems expats aren't worried about its effect but other developments are causing concern. Although the UAE is still a popular destination for expatriates eager to grow their careers and earn enhanced salaries, high rental charges and increasing international school fees are...
Brit retirees rushing to secure residency in Europe before Brexit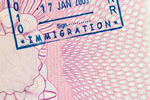 The 2017/18 long, cold winter lasted well into spring, encouraging many who're concerned about the UK's present political challenges to imagine life in a far warmer, more welcoming climate. For many Brits nearing retirement, seeing Brexit closing in fast with no compromise in sight, imagining a different life is turning to thoughts of...
New Zealand still a great expat destination for jobs and retirement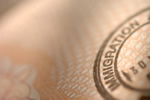 For many decades, New Zealand has been a dream destination for British expats, but recent increases in the cost of living have reduced its popularity with retirees. The stunning beauty of New Zealand's amazing volcanic landscape is familiar to everyone who's watched the Lord of the Rings movie trilogy and its prequel The Hobbit whilst...
South Korea still an attractive option for expat professionals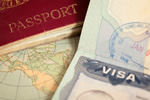 South Korea's buzzing capital of Seoul may not immediately spring to mind as an expat professional haunt, but its high-energy scene has a lot to offer. The energy in this fascinating city is almost palpable and is believed by locals to spring from the vitality emitted by its waterways and nearby mountain ranges. A popular legend tells...
Expat kids have better education and career prospects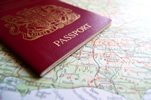 Expat parents worried their children may be disadvantaged in life by being 'third-culture kids' should rest easy, as the expat experience gives them an edge over their contemporaries back home. According to the American anthropologist and sociologist Dr Ruth Hill Useem who coined the 'third-culture kids' (TCK) term, the offspring...
Is Luxembourg the perfect replacement for the City and Canary Wharf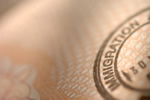 If you're looking for a tiny, beautiful, historic country that's a world leader in finance and fintech, Luxembourg is your destination. Most people are slightly confused at the mention of Luxembourg, as it tends towards keeping its secrets away from the madding crowds. Expat professionals in the field of finance, however, are well...