Emigration News - Immigration News UK
Welcome to the emigration news section here at Emigrate UK. Whether emigrating to Australia, New Zealand, America or elsewhere in the world, Emigrate UK authors bring you daily emigration news
British expats in Italy even more concerned after UK government advice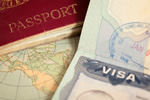 British government advice to expats in Italy as regards checking healthcare access is causing even more stress. An official notice sent out last Monday to all British expats living in Italy is causing yet more stress as regards entitlement to Italian healthcare. The press release, entitled 'Get ready for Brexit', instructs Britons...
Andalusia multinational culture draws expats from across Europe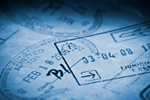 British expats looking for a truly international ambience should head for the Costa del Sol. Multiculturalism has its benefits for would-be expats looking to be part of the world rather than just the country of their birth. This ever-popular region of Spain is peopled by expats from across the planet, giving an almost uniquely diverse...
Portugal puts out the welcome mat for younger expat talent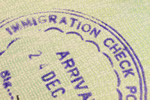 If you're a qualified, experienced expatriate professional looking to relocate, you'll be more than welcome in Portugal. A recent study carried out by the Bank of Portugal indicates qualified expats are not only revitalising the country's labour market but also boosting the country's dwindling demographics. Spurred by the recovery...
Sterling crash sees massive discounts for expat purchases of upscale London properties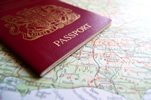 For international private investors as well as British expats biding their time until retirement, British property is now at bargain prices. UK expat professionals on contract overseas and looking at a safe return for their spare funds need look no further than back in the home country. Even in normal times, carefully chosen property...
Expats heading to Italy are in for a gastronomic treat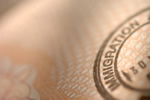 If you're planning a move to Italy, you're set for a whole new healthy eating experience. Italy may not be expatriates' number one favourite destination, but as regards fresh, delicious culinary delights there's nowhere else like it in Europe. It's usual for newly arrived expats to crave foods they've always eaten in the home...
Is the Dubai dream becoming an expat nightmare?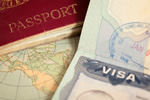 A recent study has revealed some 33 per cent of British expats living and working in Dubai are looking to return to the UK in the near future. The latest survey of British expat professionals in Dubai gives a clear signal that all is not as it was in the glittering desert conurbation, with half of the respondents also believing the UK has...
Is South Korea rewarding and safe for expat professionals?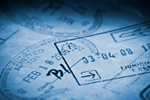 For Western expatriate professionals fascinated with Asia, the South Korean capital of Seoul is an enyoyable experience. Unlike in many other Asian destination countries' capitals, Seoul gives the perfect option for expat professionals looking to further their careers as well as spending time in a new, exotic location. The reason behind...
What do British expats regret about their move to France?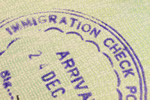 British expats in France tell of their biggect regrets concerning the move. It's a fact that very few Britons who've decided to make the move to France have any regrets as regards their new lifestyles, but some wish they'd done things differently at the start of their adventure. 'If only' is a common phrase used by Brit expats...
Does becoming an expat change your view of home?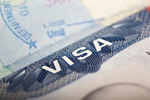 How does emigration affect expats' views of the home country? There's no doubt that moving overseas changes lives, but how does it affect memories and feelings about the home country? One reason for relocating overseas is to gain the experience of a totally new way of life in an unfamiliar culture, but many expats don't realise...
Evaluating Greece as a destination for British expats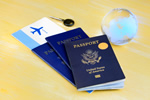 For decades, the Greek mainland and its plethora of islands have been popular holiday destinations for Brits looking for sun, sea, great weather and a lively nightlife scene, but what does this ancient land offer for retirees and ambitious expats? Given that nowhere on the planet is perfect, many long-stay expatriates believe Greece is as...
Is Eindhoven still a great place for expat entrepreneurs?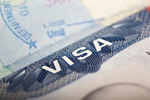 Eindhoven is insisting expatriates are still welcome in the city. Mayor of Eindhoven John Jorritsma has reassured expats they are still crucial for the city's economy and will be supported even in a downturn. According to the mayor, the expat community is 'the heartbeat of the city' and are more than welcome to stay even should...
Expat arrivals in Shanghai soon learn to love its rich heritage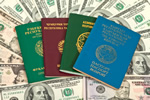 Expats living and working in Shanghai are fascinated by the city's rich and varied heritage. China may well be the relatively new kid on the block for the legions of expats now resident in its mega-cities, but the vast country's heritage and history is entwined with that of the West. Expats who've chosen Shanghai as their base of...
Is liveability the same as affordability for all expat professionals?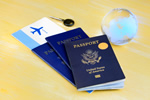 For would-be expats looking to settle on the European mainland, there's a choice of five cities where costs are still low. For expats unable to land top jobs in famous expat hubs, there's still the chance of emigrating to one of five European cities where the cost of living doesn't break the bank. According to Mercer's cost of...
Navigating the expat minefield of compulsory Swiss healthcare insurance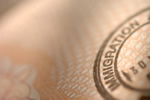 If you're relocating to Switzerland with your family, getting to grips with the country's healthcare jungle is a priority. Switzerland is regularly seen as a model of efficiency, stability and logic, especially by expats desperate to leave the political chaos of their home countries. In many ways, the model still holds true, but the...
Stressed out expats should head for Europe's ski villages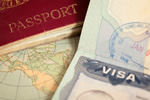 Given that quality of life and a healthy lifestyle are now priorities for expat professionals looking to relocate, Europe's finest ski destinations provide fun as well as exercise. Many of the best-known ski resorts in the Alpine region are located within reasonable distances from cities in Austria, France and Switzerland known to be...
Evaluating Europe as an expat professional destination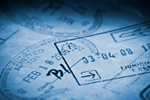 How is Europe shaping up for potential expat professionals? Recent research suggests there are 33 million expatriates from across the rest of the world living and working on the European continent, but what's the reality of relocation to a relatively expensive overall destination? One of the major reasons for a relocation to a...
Philippines a good option for expat retirees leaving the Gulf States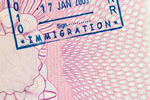 For expat professionals leaving the Gulf States for retirement elsewhere, the Philippines is a good option. As the situation in the Gulf States gets even more uncertain for expat professionals approaching retirement age, many are considering the Philippines' Special Retirement Visa as an affordable, straightforward option. The visa...
Top expat talent still needed in Saudi Arabia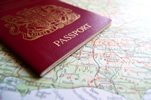 Although it may seem otherwise, the Saudization drive doesn't mean there's no more need for the brightest and best expat talent. Admittedly, the drive for Saudization, known in the Kingdom as Nitiqat, has seen a recent announcement of the nationalisation of another 14,000 jobs. The news follows the ban on expatriate employees in 12...
If it's all about the money, where's the best expat location?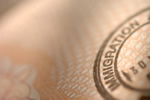 For expatriate professionals whose pay scale is everything, the driving factor for emigration is the size of the promised pay packet and its attached benefits. There's nothing wrong with knowing your own worth to a prospective employer, especially if you're looking to a medium term contract during which you can save enough to ensure a...
Eindhoven mayor identifies world war on expat talent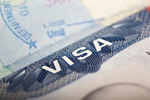 Identifying the increasing worldwide need for expat talent, Eindhoven's Mayor is calling the issue a 'war for talent'. According to the city's leader John Jorritsma, the Netherlands simply doesn't have enough locally grown talent to feed its multinationals as well as its 6,500 SMEs without trawling overseas. Speaking to local...