Emigration News - Immigration News UK
Welcome to the emigration news section here at Emigrate UK. Whether emigrating to Australia, New Zealand, America or elsewhere in the world, Emigrate UK authors bring you daily emigration news
Duped UK expats in Spain win court case against fraudulent Danish banks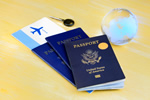 Two Danish mortgage providers have been savaged in a Spanish court for illegally operating and scamming British expats. Financial institutions Nykredit and Sydbank, both providers of property re-mortgages to mostly British expats, have been savaged in a Spanish court for conduct which the judge described as 'dishonest and irregular'....
Are the glory days in Africa over for expat professionals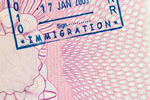 Experts on relocation to African countries are reporting the glory days of major perks and high salaries are now a thing of the past. Although serious senior talent is still in high demand on the African continent, top international executives aren't being offered the major perks and stunning salaries common over the past decade. Africa...
Is Shanghai simply too welcoming for expats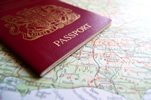 Approximately 150,000 expats call Shanghai home, with a recent report attempting to explain why the city is such a draw for foreigners and why they stay. The report suggests most expats arrive after being lured by attractive job offers, and once they've settled in they become fascinated by the duality of the giant city. Foreigners seem...
Top tricks for saving money during your reassignment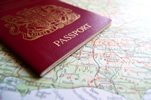 Many newly arrived expats in unfamiliar destinations have a hard time adjusting to their adopted culture, but getting to grips with the reality of a different currency is a must-do if saving money is the goal. No two countries' currencies are identical – with the exception of the 17 EU member states who all use the euro – and...
Suzhou survey identifies expatriate profiles across the city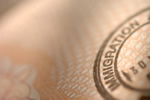 The major Chinese city of Suzhou is now increasingly popular with expats looking for positions in its multinationals and universities. By 2012, a quarter of a million expatriates were living and working in China's mega-cities, with the last several years' massive increase in foreign interest possibly doubling that number. Early...
Expats warned over losing money to forex scammers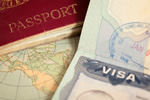 Expats are being warned not to fall foul of forex scams. The increase in the number of expats living and working overseas far from their home countries is a gift for unprincipled currency traders and their forex scams. An unprecedented number of nationals from countries worldwide are on the move due to reassignments, study or simply the...
Volunteering expats in Dubai now need permission to do good deeds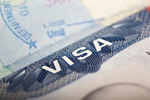 Expats heading to Dubai on reassignment are now prohibited from volunteering for community programmes and charity work unless they have official permission. A strict new law introduced by Dubai's ruler now forbid expats from volunteering for charity work and community programmes. The new legislation forces charities and community...
State pension possibilities for freelancing expats in the Netherlands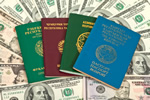 The Netherlands is fast becoming a first choice destination for freelancing expats, but many don't appreciate the fact that they've rights to social security and even a pension. Every expat living and working in the Netherlands is covered by the country's social security network, including its pension provisions for the individual...
China to encourage more foreign talent by improving services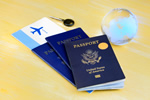 China is implementing new measures aimed at attracting more top foreign talent. The Chinese government is committed to improving services related to expatriates in order to attract the brightest and the best to work or study in the country. According to Director of the State Administration of Foreign Experts Affairs Zhang Jianguo, China...
Brit retirees widening the search for the perfect later life haven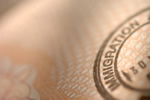 Once upon a time, anywhere south of the US/Mexican border was fair game as a dream destination for retirees from the USA and Canada, but nowadays Brits are discovering their formerly exclusive hideouts as well as other gems elsewhere in the world. British would-be expat retirees are watching the doors close on all-time favourite European...
Expat professionals with families in Amsterdam priced out of international schools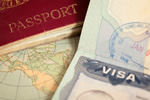 Due to the soaring popularity of Amsterdam as an expat professional destination, schools in it's Amstelveen district will soon have a majority of English-speaking pupils. Local media are reporting that Dutch schools in the district will soon have few Dutch-speaking children in their classes, as the area is now overrun with expatriate...
Oman to roll out private sector healthcare insurance for expats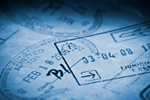 Oman is planning to provide medical insurance for all employees in its private sector, but isn't prepared to give a due date for implementation. On the face of the report, the scheme is good news for both nationals and expats working in the Sultanate's private sector but, according to a senior member of the Oman Chamber of Commerce,...
New Brexit vote campaign aims to unite anti-Brexit groups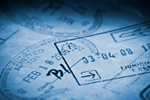 Brit expat groups are supporting a new campaign for a Brexit deal vote. At a London rally last Sunday, new campaign group People's Vote revealed its intention to unite all anti-Brexit groups in order to force a new peoples' referendum on the Brexit deal. The campaign is being supported by business leaders, celebrities and members of...
New expats in Spain urged to avoid unregulated property agents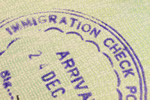 Expat arrivals in Spain are being warned over a lack of professionally qualified, experienced players in the country's real estate game. Given that property scandals in Spain have wrecked the lives of a good number of British expats, the fact that just about anyone can set up as a real estate agent is worrying, to say the least. Posing...
Expat climate scientists flocking to France after Macron offer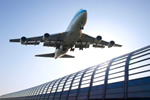 Following President Macron's offer of financial support to climate scientists prepared to emigrate to France, expat professionals in the field have been flocking to apply. Macron's offer came last year as an answer to Trump's controversial withdrawal from the Paris climate accord, and was launched as part of the French president's...
British expats warned to avoid cowboy builders in France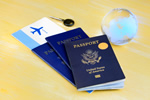 As in the rest of the expat world, newcomers to France as well as established expats needing home improvements are being regularly stitched up by cowboy builders. Few expats, wherever in the world they've settled, manage to avoid at least one confrontation with a dodgy builder, often hailing from their own country of origin. Substandard...
Numbers of British expats opting for EU member state citizenship soars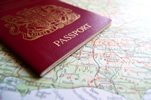 Following the 2016 Brexit referendum, the number of Brits becoming EU member state citizens more than doubled, with the anti-Brexit exodus still increasing. In 2015, 2,478 Britons opted to become citizens of other EU member states, with the referendum result more than doubling the 2016 numbers to 6,555, an increase of 165 per cent. Since...
Practical tasks for expats relocating from the Netherlands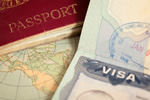 If you're relocating from the Netherlands for personal reasons or have accepted a job in another country, there's a long list of must-do's before you leave. For expats relocating due to a decision by an employer, the company should be able to take charge of many of the boring everyday tasks necessary to make the move straightforward....
Advice for UK expats in Poland on possible Brexit issues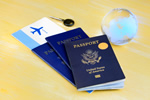 Expats in Poland are being briefed on what steps to take in order to ensure their survival as residents in the country. With just under a year before Brexit officially kicks in, British expats living and working in Poland are being urged to take steps to ensure their lives aren't totally disrupted. They should realise that, without...
Then and now in China for relocating expats with children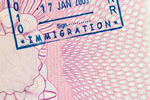 Expats old enough to remember the 'golden days' in China may well be amazed their own children see themselves living and working in the vast country. Old China hand Paul Meredith has spent almost 30 years in the Middle Kingdom, having arrived from the USA as a UN relief worker in 1990. He married, and now has two sons and a daughter,...