Welcome to the Emigration Destination Guide for emigrating to New Zealand here at emigrate.co.uk.
Visas For New Zealand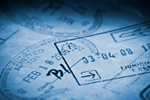 The New Zealand immigration service has a number of visa categories suitable for young persons' working holidays, skilled migration, temporary work permits and business migration into the country. Students may also apply for a visa which enables them to live and study in the country for a set period of time. There are also enablements for the...
Business Accounting And Tax New Zealand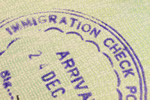 Especially if you are a new arrival in New Zealand and have purchased an existing business or franchise, you will need professional help with accounting, tax and sales tax (GST) matters, at least until you have familiarised yourself with your new country's laws relating to business taxation, social security payments for employees and other...
Business Legal Services And Costs In New Zealand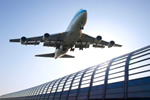 Whether you are planning a new business start-up as a self-employed entrepreneur, buying an established business or purchasing a franchise from a well-known brand name, there are legalities involved. As a new arrival in New Zealand, you are not expected to be aware of all the country's rules and regulations related to your situation, but you...
Business Start-ups - Best Cities New Zealand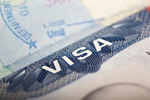 For migrants and investors looking to start up a new business or buy an existing business or franchise, location is one of the most important issues to consider. Dependent on the nature of the business, plans for start-ups need to consider the potential customer base in the preferred area before any other issue, and those looking to purchase...
Buying A Business In New Zealand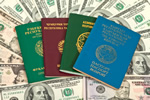 The main advantage for many migrants on the Investor or Entrepreneur visa schemes is that buying an existing business includes an existing cash flow and existing customers. The advantage, however, costs a great deal more than a start-up, as sellers of existing businesses highly value the 'goodwill' they've built up over the years. An option...
Opening A Business In New Zealand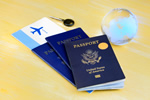 To establish a business in New Zealand, migrants must have telegraphic transfer documentation proof of the transfer of at least half a million NZ$ from their home country to a New Zealand bank. A second option, the Long-Term Business Visa Category, is useful for prospective migrants as it gives a nine-month start-up period during which only...
A Brief History Of New Zealand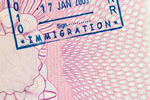 The settlement of New Zealand by the Polynesian Maori peoples occurred relatively recently as regards the world timeline, with a culture based on land ownership and kinship established in the late 13th century. The first European explorer arrived in 1642, followed by missionaries, traders and mariners in the early 18th century. By 1840, Maori...
Gastronomy In New Zealand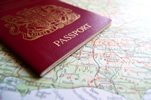 The cuisine of New Zealand reflects the primarily agricultural component of this island nation, and is based on fresh, locally grown seasonal foods in a unique manner rare in first-world countries nowadays. In many ways, it's similar to Australian gastronomy, with the major influences on its British-based cuisine arriving from the...
Key Cultural Heritage In New Zealand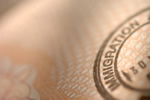 New Zealand's key cultural heritage stems from two major roots – the complex and ancient nature-related Maori culture and the western, mostly British influences which arrived with the first Pakeha immigrants. Unsurprisingly in these days of increasing awareness of man's links with the natural world, Maori spiritual beliefs and traditions...
New Zealand Local Etiquette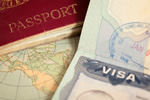 Local etiquette can be divided into two sections, interacting successfully with Pakeha (non-Maori) and interacting successfully with Maori. There are considerable differences between the two cultures even now, involving variations in protocol and social behaviour and a totally different relationship with the environment. On meeting and...
Latest New Zealand Emigration News: