January 2018 Emigrate News Archive
Archived Daily Emigrate UK News...
New expat arrivals in Dubai warned over fraudulent IFAs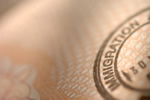 A Scottish IFA has been convicted in a Dubai court of running an unauthorised financial advice business, thus allowing his expat victims to sue to recover their losses. The judgement is being recorded as a landmark decision as it's one of the first convictions of its kind in any expat destination which allows clients who've lost money...
New Zealand tempts expat teachers with hefty relocation grants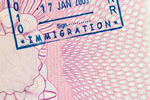 New Zealand's relocation grant for experienced teachers is proving a massive incentive. A new initiative aimed at encouraging applications from international expat teachers and Kiwi teachers working overseas is being received with enthusiasm by the teachers themselves and by recruitment companies. Relocation grants of $5,000 can be...
British expat starts online petition against QROPS offshore pension transfer tax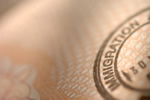 British expats planning to relocate their pension offshore are mounting a petition against the recently-introduced massive tax on their savings. Beginning in March last year, expats and recent retirees planning to emigrate outside the EU and a few other countries have been forced to give up 25 per cent of the full value of their savings...
New Oman driving test rules to benefit expat males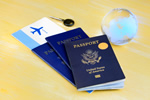 If you're heading to Oman on a new assignment, this new rule may make your life easier. Every male driver in Oman will soon be able to choose between taking a driving test on an automatic transmission car or a geared car. The move takes into account demands from the community that learning to drive and sitting for a driving test in...
Expats feel nostalgia for China when they return home for a visit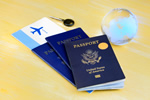 Expats living and working in China are getting 'missing China syndrome' when they take time off to visit their home countries. The enigmatic land of China has been a focus for Western fascination for literally hundreds of years and is still casting its unique spell over this century's expat workers. Assimilating into Chinese society...
Online banks are the digital solution for wandering expats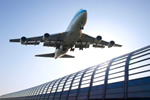 Expat mobility is far greater now than in previous decades, with the new alternative world of finance and banking making it far easier to control your cash. Until recently, international banking for the average mobile expat was little more than an expensive nightmare, but the new world of online banking alternatives is reducing stress...
Carillon crash may crush employees expat dreams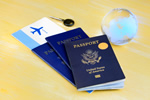 Retirement experts are warning alarm bells should be ringing for pension savers as the Carillon crash threatens its employees' direct benefit pensions. These days, pension transfers and a quick exit from the UK to a warmer, less stressful overseas environment seems to be the way forward for an increasing number of British retirees. The...
Choosing your perfect rental home in Dubai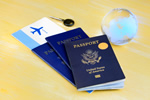 If you've landed your dream job in Dubai, the wrong decision as to where to live in the city might just result in motoring nightmares! Choosing your exact location in Dubai is essential for your stress levels, especially if you're accompanied by your family and/or your pets. Tying together work hours, school hours and commuting times...
Employers should address the needs of relocating expat families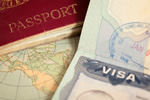 Being offered a lucrative overseas relocation can be life-changing in many ways, but if you're taking your family with you your children's needs must be taken into consideration. Most kids love the excitement of a new country far more than their parents who've the responsibility of making sure they don't cross cultural norms or...
France looking to reinvent itself as a startup republic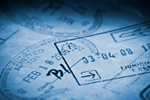 Due to the rapid development of its tech scene, France is opening up to welcome international start-ups to its City of Lights. For most of the last decade, France has been seen as nothing less than contemptuous of the increasingly broad tech scene being welcomed in many world countries. Recently, however, it's changed its tune in an...
Cambodian capital Phnom Penh looks to establish medical tourism hub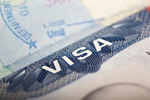 Cambodia is becoming increasingly popular as a retirement and small business hub, but older expats are worried about the lack of reliable medical services. For would-be expats sick and tired of the increasing commercialisation of many formerly attractive retirement destinations, Cambodia is the new kid on the block for its simplicity,...
Expats in Saudi to bear brunt of inflation hikes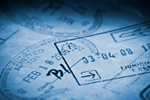 If you're about to head for Saudi Arabia on reassignment, this report by a UK-based economics consultancy may give cause for concern. Analysts at Capital Economics have reported expats in Saudi Arabia will be hit hardest by rising inflation. Hikes in the cost of power and fuel as well as the recent introduction of VAT will affect expat...
How to succeed as an expat digital nomad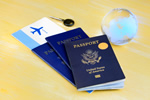 Being an expat doesn't always mean moving to a fixed location and staying there, but how do you fund being footloose and fancy free internationally? The expat demographic is getting younger and younger, as millennials join professionals and retirees in a rush to relocate. Many return home after their contracts expire, and retirees may...
Understanding the nuts and bolts of French property purchase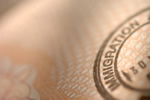 France has been the chosen retirement destination for Britons for several decades to date, and the Brexit threat doesn't seem to have lessened its eternal appeal. Property sales in France are rising again as Britons are deciding to take a chance and move across the English Channel before Brexit finally kicks in. Property prices, except...
Expats heading for UAE now need home country police check certificate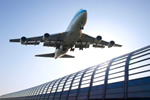 Strict new security laws will now force expats taking up assignments in the UAE to produce a home country police report proving they have no criminal convictions. The UAE statement regarding the new law describes the required document as a 'Good Conduct and Behaviour Certificate', needing to be provided either by expats' home...
Staying healthy and happy in the Netherlands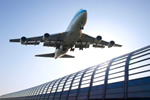 Arriving in a new country to take on a new job as well as a new language and new friends can be a stressful experience for first-time expats, with staying healthy an important part of your readjustment. For expat professionals arriving in the Netherlands, the need to stay fit and healthy may not be a number one priority. However, as you...
Irish taxman hits out at wealthy retirees in Portugal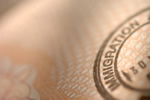 Wealthy Irish pensioners living overseas as non-resident taxpayers are likely to be hard hit by the Irish taxman's new rule changes. In the week before Christmas, the revenue office in Ireland announced new tax rules to apply to wealthy Irish national expat pensioners. The move is effective starting December 22, and is aimed at...
Expat professionals warned over poor work-life balances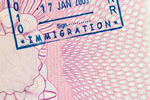 Expats relocating overseas to take on a new job are often expected to adjust and perform well almost on arrival, but it's not that straightforward. In order to succeed as an expat professional, it's essential to achieve a satisfactory work/life balance almost from square one. 21st century technology doesn't help, as nowadays almost...
Lack of skilled expat professionals holding back New Zealand growth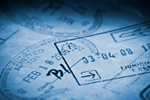 Following a slump in the recruitment of skilled expat professionals, it's feared New Zealand businesses will miss out on growth potential unless the present dearth of the brightest and best is reversed. A leading New Zealand recruitment company is warning a combination of fewer expat experts and the government's projected tightening...
Three considerations when planning your expat life overseas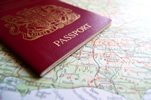 Moving overseas at any age is becoming a favourite option for a increasing number of people worried about the direction their home country is taking. Whether you're about to retire or you just want a change from your humdrum existence, emigrating can be the best move you've ever made!. Even those with an ambition to travel the world...
British expat retirees worldwide feel the pain of shrinking sterling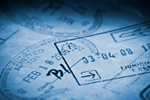 Brexit's effect on sterling has eroded the spending power of hundreds of thousands of British expats worldwide. Whether they're struggling on an already less than generous UK state pension, have top-ups from personal pensions or are receiving an income from investments, the reality is that the value of their monthly incomes has fallen...
Survey shows French heathcare patients hate hospital food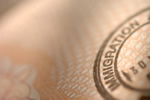 Whether you're an expat or a French national, one important factor in your lifestyle is the quality of all aspects of local healthcare. French hospitals don't just care for locals as their services are also available to expats living in the country via an EU reciprocal deal, at least until March 2019. Many Brits factored in the...