February 2012 Emigrate News Archive
Archived Daily Emigrate UK News...
Half of UK citizens consider emigrating overseas for retirement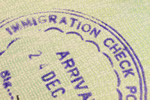 As reported by The Telegraph, nearly 50% of UK citizens are considering emigrating to a cheaper place overseas in order to enjoy a higher living standard during retirement, reveal new data. Many say the situation is akin to the movie The Best Exotic Marigold Hotel, where a group of UK pensioners relocates to India to flee from the...
US may set tighter standards on cash for visas green card scheme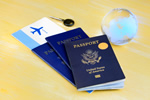 As reported by Fox News Latino, the US government could be tightening its standards on the so-called "cash for visas" green-card programme which was heavily criticised despite giving a positive boost to the local construction industry in many recession-hit markets. The programme, referred to as EB-5, offers wealthy foreigners...
Students to emigrate from New Zealand over job fears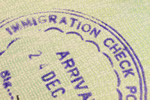 As reported by The New Zealand Herald, landing a job is one of the greatest fears for today's scholars in New Zealand, motivating many to flee the country after completing their studies. These are the results from an online survey of over 1000 students, a project conducted by the Colmar Brunton group for Student Job Search. When asked...
Recession stricken Portugal urges citizens to find work abroad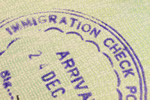 As reported by USA Today, recession-stricken Portugal is now telling citizens to seek work in former colonies, such as Brazil and Macau, where Portuguese is spoken. For nearly 600 years, the country had one of the mightiest colonial empires in Europe, controlling trade centres in South America, China and Africa. Miguel Relvas, Minister for...
Australian immigration sees rise in short stay visa applications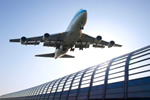 As reported by Work Permit, the Australian Department of Immigration and Citizenship reported an increase in short-term business trips in 2011. New reports show that more than 120,000 applications were submitted for short stay business visas (456 subclass) during the last quarter of 2011. Any holder of the 456 subclass visa can remain in...
Swedish emigration higher than 1800s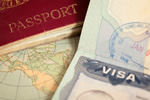 As reported by Stockholm News, emigration rates from Sweden were higher in 2011 than during the record-breaking years of the 1800s. Lena Bernhardtz, from Statistics Sweden's unit for population statistics, said that the country had passed 1887, which was the year that recorded the highest emigration figure. Sweden's population rose in...
Australian Northern Territory welcomes migrants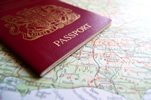 As reported by Australia Magazine, immigrants to Australia will be given a warm welcome in the country's Northern Territory after the approval of a new agreement. The Chamber of Commerce of Australia's Northern Territory claims that the new regional migration deal will be especially helpful for smaller businesses which lose workers over...
Reasons for New Zealand immigrant visa rejections to remain secret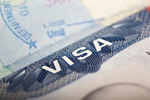 As reported by Stuff, New Zealand immigration officers will continue to hide their reasons for rejecting discretionary visas due to fear they will be subject to legal action. The Immigration Act's Section 61 allows officers to issue visitor, student, work, residential or limited immigrant visas for special cases. The provision allows...
Chinese elite migrate overseas for children's education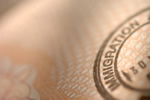 As reported by English Eastday, a rising number of China's elite are transferring their money to foreign nations via investment immigration, as most families are seeking better educational options for their children. On average, over 10 billion yuan (US $1.59bn) of wealth has been leaving China every year via emigration since 2009, as 80%...
Australian visa applicants urged to have medical insurance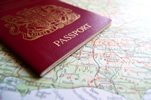 The VP of the Australian Medical Association's Victoria branch, Stephen Parnis, has urged health insurance to become a compulsory requirement for all visa applicants from Australia. Dr. Parnis' remarks arrive after a report put out by the Australian Medical Association indicated that the amount of Australian migrants being treated at...
Emigrating doctors cost Tanzania $2 billion in brain drain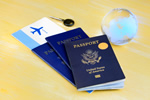 Tanzania is one of nine sub-Saharan nations which have invested nearly $2 billion in training doctors without finally seeing the benefits due to emigrating doctors and brain drainage, according to a new study. The study published by the British Medical Journal reports that nine sub-Saharan African countries (Tanzania, Malawi, Ethiopia,...
Bogus immigrant weddings halted in Leeds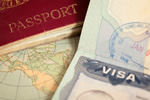 As reported in the BBC, nearly 70 bogus marriages involving immigrants to the UK were stopped by immigration officers in a one month period thanks to a scheme which monitored an active downtown register office. The UK Border Agency appeared at the scene to halt two nuptials involving men living in the nation illegally. The nuptial services...
Half of global employees willing to emigrate overseas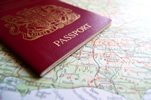 As reported by Reuters, nearly 50% of workers globally would consider emigrating overseas for the right job, a salary increase and other incentives, including language training and trips home, according to a survey published on Monday. With the world economy still struggling, workers in Mexico, Turkey, Brazil, Russia and India were the...
New website to help immigrant professionals seek Toronto jobs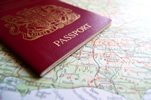 As reported by IT Business, a new website with the goal of linking up immigrants with jobs will be launching, says the Toronto Region Immigrant Employment Council (TRIEC). Financed by Citizenship and Immigration Canada as well as Scotiabank, the networking site will highlight already-existing groups of skilled immigrants, and present them to...
New Zealand IRD system may inspire immigration upgrade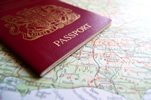 As reported by Stuff, the Inland Revenue has warned the New Zealand government of a billion-dollar fee to replace its declining First mainframe computer system. As part of a briefing to Revenue Minister Peter Dunne, the Inland Revenue calculated the approximate cost at between $1 - $1.5 billion, saying the project could not be delayed. It...
Ireland may host majority of overseas doctors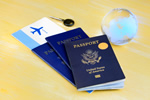 As reported by the Irish Times, Ireland is the country most likely to host the largest number of medical professionals in the industrialised world trained overseas, according to a new study. In 2008, Ireland was second to New Zealand in the OECD in regards to the amount of doctors and nurses trained overseas. Ireland is likely to have...
More migrants leaving New Zealand than arriving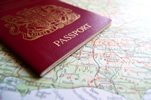 As reported by The Dominion Post, the total immigration flow into New Zealand stayed positive during the Christchurch earthquakes and the global financial crisis, but authorities believe that more people are actually leaving now than arriving. Figures recently released by the Labour Department revealed that levels of long- term and...
N.Z. worker emigration to Australia may cause labour shortage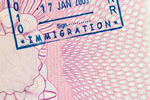 As reported by Business Week, a record emigration of New Zealanders in 2011 seeking jobs and higher pay in Australia is risking the country's earthquake-affected economy weak to a labour shortage during reconstruction. A record high of 45,863 New Zealand citizens permanently relocated to Australia by Dec. 31 2011, according to a recent...
Engineers advised to beat 1 July 2012 changes in Australia immigration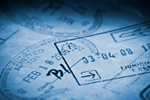 Engineers hoping to emigrate to Australia are able to apply under the General Skilled Migration (GSM) Program. Australia has a specific shortage of mining engineers required to fill well-paid positions in the country. Mining engineers entering the job market see starting salaries of around Aus$100,000. Mining Engineers moving to Australia...
Rules changing for Brits emigrating to Haiti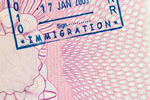 A law passed in 1978 will now be enforced in Haiti, with a potentially huge impact on British immigrants working on the island. The Ministry of the Interior has decided that any foreigners staying in Haiti for over 90 days will be obliged to seek a residence permit from the Directorate of Immigration and Emigration (DIE), and will be valid...