March 2012 Emigrate News Archive
Archived Daily Emigrate UK News...
Cambridge study suggests UK immigration may push down house prices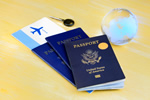 Areported by the Telegraph, even a tiny influx of foreign immigrants into a particular area can produce noticeable effects on the monetary value of local estates as wealthy people move away, reveals a Cambridge study. The research, which is the first of its kind, goes against the popular belief that immigrants push up house prices, making...
Irish immigrants settle in New Zealand in waves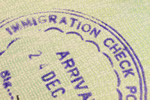 As reported by Irish Central, New Zealand is now attracting waves of Irish emigrants who have found themselves in hard times at home. Of the over 40,000 people who left Ireland in 2011, nearly 2,000 now consider New Zealand home, while thousands more are still on their way. But the emigrant generations of New Zealand have discovered...
Fewer Russians looking to emigrate now than in 1991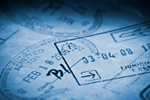 As reported by the Moscow Times, the number of Russians who wish to emigrate has fallen by half since 2011, with lower rates than during the Soviet Union's final days, reveals a new poll. Nearly 11% of all respondents said they would want to emigrate, indicating a significant fall since June, when 22% admitted wanting to move overseas....
US immigration and marriage laws leave same sex couples in limbo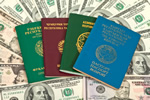 As reported by Myrtle Beach, tens of thousands of gay couples in the United States currently face the threat of separation due to federal law prohibiting immigration officials from handling them the same as heterosexual married couples. In a country where emotions run deep on same-sex marriage and immigration, the foreign-born gay partners...
US bill may stop services for illegal immigrants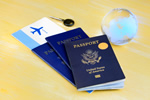 As reported by NECN, a US bill currently being debated in the Georgia Legislature may prevent illegal immigrants from obtaining a marriage license or accessing water and sewage services in the state. The bill, which is sponsored by Senator Barry Loudermilk (Republican, Cassville), has received a great deal of attention since it would also...
Australian Immigration Minister criticises Training Minister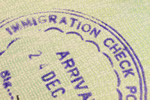 As reported by The West, Chris Bowen, Australian Immigration Minister, has criticised Training Minister Peter Collier for "making undeliverable promises" while attempting to entice 150,000 skilled workers from Ireland to WA. Mr Bowen's reproach came after Ireland's Government called Australia's visa requirements a "major...
Australia to treat all immigration asylum claims in same way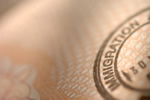 As reported by The Australian, all asylum-seekers who arrive in Australia via boat starting from Saturday will have their papers treated similarly as those arriving via plane. Chris Bowen, Australian Immigration Minister, said that starting on Saturday, Labour would enact a single system for treating visa applications. This will enable...
Chinese see French classes as ticket out of country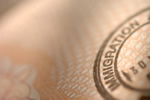 As reported by the Associated Press, thousands Chinese people on the mainland are learning French to leave the country. Those desperate to emigrate have found a backdoor method into Canada which involves applying for visas into the francophone province of Quebec – so long as they demonstrate a working knowledge of French. Although French...
Sociologist says countries with Irish immigrants should be taxed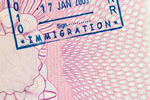 As reported by the Irish Times, nations which benefit from Irish immigration should pay special taxes to Ireland in return, says sociologist Fr Micheál Mac Gréil SJ. The sociologist/Jesuit priest addressed the yearly St Patrick's Day pilgrimage event on Máméan, arguing that current emigration was a sign of a free flow of labour which...
Jobless Portuguese emigrate to Angola in hoards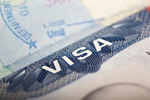 As reported by The Independent, recession-struck Portugal is seeing many of its citizens emigrating to Angola to seek jobs. The Angolan consulate in Alcantara reports that it is currently processing an annual average of over 20,000 Portuguese immigration papers. The recession has come to stay, says Portuguese journalist Ricardo Bordalo...
US Senator Grassley blocks Irish and IT immigration bill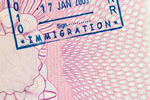 As reported by Irish Central, US Senator Charles Grassley (R, Iowa) is still blocking the passage of the E3 immigration bill for Ireland, as well as an IT bill for China, India along with higher quotas for Hispanics. Senator Grassley had appeared likely to strike a deal with both the GOP and Democrats, but hopes for this seem to have...
Proposed reforms for Aussie work holiday immigration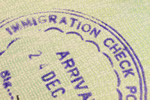 According to Migration Expert, the Australian Tourist Export Council (ATEC) has written a report to the Department of Immigration and Citizenship urging the federal government to pass five major policy changes to a visa category, claiming the reforms could potentially raise Australia's GDP by nearly $275 million within a decade. The...
Expats in Spain battle for homes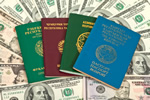 As reported by This Is Money, expats in Spain are battling to save their homes after losing their life savings to an Icelandic bank's equity release programme. Hundreds of forgotten UK victims of failed bank Landsbanki are now on the verge of having their properties foreclosed after a legal battle of four years. Many victims are retired...
Canada still allows high volume skilled immigrants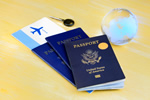 As reported by Work Permit, preliminary figures recently released by Citizenship and Immigration Canada (CIC) reveal that Canada continued admitting a high volume of new migrants into the nation in 2011. The report revealed an influx of 248,660 new permanent residents for 2011, among them 156,077 new economic migrants (which included those...
Immigration visa changes won by Australian skilled labourers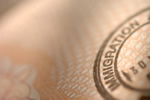 According to Australia Network News, the Australian government has created a new policy which will allow skilled migrants to more easily become permanent residents of Australia. Chris Bowen, Immigration Minister, says the reform will simplify the immigration process for those holding 457 visas which grant temporary job rights, allowing...
Irish exodus continues sparking removal business boom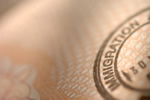 As reported by The Cork, the international removal companies of Ireland have seen demand for their services soaring as more and more people are forced to emigrate. Very few businesses actually benefit from rising jobless rates and the effects of recession, but the removal firms, which during the Celtic Tiger era transported the possessions of...
Kiribati islanders to emigrate due to rising sea level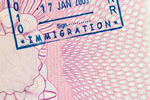 As reported by Mail Online, an entire Pacific nation may be forced to emigrate because their land has started to disappear under the waves. The tide has begun to reach the homes and villages of the locals who live on the 33 coral islands constituting the Kiribati islands. Anote Tong, who is the Kiribati president, recently announced his...
Ireland to New York emigration echoing early 20th century rates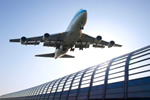 As reported by Irish Central, with its dismal economy, Ireland is sending off more and more of its people each year. Emigration rates have increased every year since 2007's end of the Celtic Tiger, as citizens seek out new horizons for better job opportunities. According to The New York Post, hundreds of Irish workers have been arriving...
Rich NY woman locked up immigrant servant in mansion closet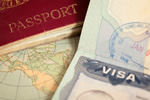 As reported by Reuters, the well-to-do owner of a New York mansion violated immigration laws by coercing a virtual house slave into overstaying her visa, says a federal complaint. The illegal immigrant was also coerced to stay in a closet. Mansion landlord Annie George, 39, from Rexford, N.Y., allegedly forced her servant to work for 17...
India to establish emigration authority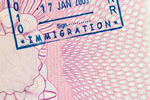 As reported by Gulf Times, India has plans to establish an Emigration Authority to make regular, legal migration easier for its citizens, said a senior federal minister. The government is currently hashing out legislation for its proposal, which is due for the next parliamentary session, said Vayalar Ravi (Minister for Overseas Indian...
Canada to receive 6000 Irish emigrants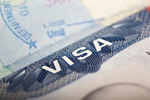 As reported by Inside Ireland, nearly 6,000 Irish citizens will emigrate to Canada in 2012, following a visit earlier this week by a delegation of Western Canadians to Ireland on a recruitment campaign. The delegation said the demand for certain skills is now very great, as Canada is in open competition with Australia for Irish workers....
Lack of jobs causes mass Philippines emigration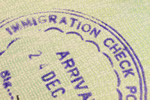 As reported by Gulf Today, the current lack of job opportunities in the Philippines is pressuring an increasing number of Filipinos to emigrate in search of work, says the Catholic Bishops Conference of the Philippines (CBCP). As a result, many Filipino emigrants have been vulnerable to abuses by their overseas employers, including the...