Pet Transport - Expert Partners Offer
To take advantage of the special offer we have arranged with this provider, please complete the direct form and our specially selected partner will contact you.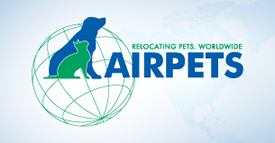 Moving your pet abroad to another country involves vaccinations, transport, paperwork, sky kennels, flights etc. Relocate your pet worldwide with dedicated pet transport specialist Airpets, the leading UK pet tranport company.