Is Kuwaitization the unintended result of the oil price crash?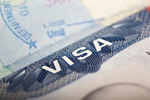 Due simply to their geographic location over massive reserves of oil and gas, the Gulf States have remained for years at the top of the popularity poll for ambitious expats.
Over the past century, one of the fastest ways for determined expats to make their financial and lifestyle dreams come true has been to position themselves as experts in the oil and gas sector. In an astonishingly short period of time, the Middle East catapulted itself from its previous desert-centric lifestyle to a world hub for experts in the trade and a luxury lifestyle for those who've made it happen. Many of those now working in the region could be forgiven for being devastated at the effect of the pandemic on the Middle East economies.
The slump in oil prices is unprecedented, meaning cancelled contracts, redundancies and massive production cuts. For those relying for their luxury lifestyles on world oil prices and the former status quo of demand exceeding supply, it's the end of a long dream as jobs fold and the coronavirus takes hold of Middle Eastern economies. Following the unprecedented slump in demand and the fact that things won't be back to normal soon, if at all, expats with private or permanent contracts are now fearing the worst fate of all - redundancy.
Due for cancellation in Kuwait are massive building projects, projected connections to the oil wells and a huge solar energy project. Overall, huge numbers of expat professionals are now looking at losing their jobs. In addition, 40,000 Kuwait-based expats caught in the coronavirus panic have been trapped overseas and have now lost their passport validities as well as visas and residency permits. All will now have to apply for new documentation, if and when they're let back into the country. A spokesperson for the emirate told local reporters the expats' problems are down to the pandemic rather than to any action which may have been taken by the government, but the jury's out on this as it as on other aspects of Gulf State life.
Expat professionals and other workers are now added to the growing number of foreign nationals worldwide who're no longer able to access the country they've called their permanent home as they've lost their permissions to stay. Well over half of the population of Kuwait are foreign workers, with many now considered illegal as their visa-linked permissions to stay have run out, whilst some 26,000 having left while they still could via the emirate's pardon plan.
It would seem the pandemic has granted some of those in government what they'd been demanding for years – a reversal to Kuwait's unbalanced demography in favour of Kuwaiti workers. What will happen next is anyone's guess, but expat professionals in the know are saying it won't be pleasant.