August 2015 Emigrate News Archive
Archived Daily Emigrate UK News...
Indian employers angered by eMigrate system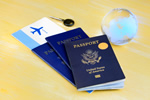 A number of Indian employers in the UAE are annoyed over the technical faults in the eMigrate system operated by the Indian missions in the country due to which they are unable to recruit employees from India. The eMigrate system was launched to smoothen and streamline the recruitment of Indian workers. About 5,000 employment visas are...
Church leader: African leaders must address problems that spark emigration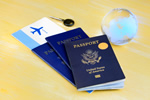 African leaders must look at the problems that lead to so many of the continent's people emigrating, said the Pontifical Council for Justice and Peace president Cardinal Peter Turkson on a recent visit to his native Ghana. Cardinal Turkson claimed that the continent's leaders had remained too silent while hundreds of thousands of...
60 migrants missing off Libya coastline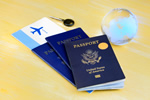 Roughly 60 migrants are reportedly missing off Libya, according to the International Organisation for Migration (IOM). The IOM made their estimate after interviewing survivors who were rescued from their vessel after it got into trouble in the waters off the North African country. The Fenice, an Italian rescue ship. Picked up more than...
More illegal immigrants found in lorry in UK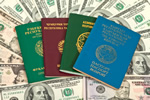 Eighteen suspected illegal immigrants were taken in by police on Saturday after the lorry they were travelling in was apprehended on the M1 in Hertfordshire. Police were alerted by a suspicious motorist who called in after seeing the lorry of the M25 earlier in the day. They later stopped the vehicle close to junction 9 of the M1 just...
Nine illegal migrants seen exiting truck at Essex shopping centre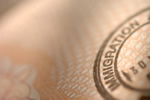 Nine illegal immigrants from Iraq and Iran were spotted getting out the back of a lorry at Lakeside Shopping Centre. Essex Police filmed a seven-minute video of the group being assisted as they got out the back of the two-deck truck in one of the mall's carparks on 24 July. Some of the migrants were seen trying to jump out the lorry...
PNG government promises Manus alcohol crackdown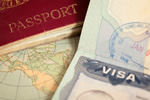 Papua New Guinea Prime Minister Peter O'Neill has demanded a crackdown on staff boozing at the immigration detention centre on Manus Island after an alleged gang rape incident. Police are investigating claims that three Australian officers from the Wilson Security group raped a local woman who worked at the centre last month. The prime...
British landlords told to evict illegal immigrants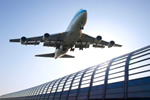 Landlords in the UK will be told to evict tenants who have lost the right to remain in the country under new implementations to crack down on illegal immigration. They will be given the authority to end tenancies without having to obtain a court order when requests for asylum have been turned down, according to ministers. They will also be...