February 2013 Emigrate News Archive
Archived Daily Emigrate UK News...
Barack Obama Meets the Republican Senate on Immigration Reform to discuss Bipartisan Support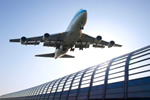 In his effort to seek bipartisan support on comprehensive immigration reform, US President Barack Obama met top Republican Senators John McCain and Lindsey Graham this week on 26th February. Expressing satisfaction at the meeting, the two Senators praised Obama for his commitment to a comprehensive immigration reform. Vice President Joe...
NZ expat Mum facing deportation without her children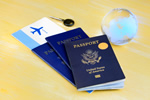 A Nicaraguan mother legally married to a New Zealand citizen and with three children is leaving New Zealand alone in order to avoid deportation and prohibition from re-entering the country. Sisi Cifuentes is planning to fly to the USA where she has legal residency, leaving her children behind with her husband, from whom she separated 18...
US immigration shakeup to benefit unregistered spouses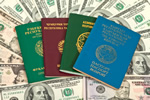 Millions of US couples are banking on the new immigration rules finalised in January to legalise their undocumented spouses and children without having to be separated for years. From March 4, the pathway for undocumented children and spouses of US citizens will be improved by the introduction of a temporary permission to stay prior to a...
Massive fall in Ireland to Australia working holiday visas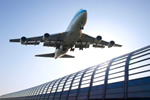 Recently published figures for 2012 show a huge fall in the number of Irish citizens applying for Australian working holiday one-year visas. The report, issued by the Australian Immigration and Citizenship Department, shows a fall of over 28 per cent in the number of Irish people seeking experience of life in Australia via the previously...
Weekend Leak of US Immigration Bill Angers Republicans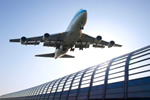 Reports from one of President Obama's former top advisers suggest that the White House's leaked draft of the blueprint immigration reform bill was a 'mistake' - with Republicans reacting angrily and interpreting this as a ploy to avoid bipartisan input. David Axelrod, who is President Obama's former top adviser, said that 'The...
Kremlin blasts US lesbian for adopting abandoned Russian child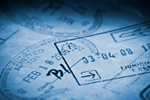 The Russian Foreign Ministry has stated it is investigating the adoption of a Siberian boy by a US lesbian woman, saying she hid her sexuality from Russian authorities. As a follow-on to President Putin's banning of US adoptions of Russian children, considered to be a knee-jerk reaction to new US laws targeting Russian human rights...
Canadian immigration authority introduces International Experience Class visa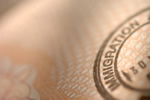 Two previous visa categories aimed at young people, the International Youth Programme and the International Exchange Programme, have been merged into the new International Experience Class (IEC). The new programme allows young people to visit Canada and support themselves by working whilst they get to grips with the country. The scheme is...
Britain faces brain drain as two million workers leave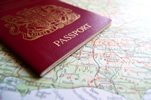 Over the last 10 years, two million Brits of working age have voted with their feet and emigrated, causing fears of a brain drain and its effect on the economy. The warning came from leading Conservative and secretary of the 1922 Committee Nick de Bois, who stressed that a change in culture is needed to stem the flow of the brightest and...
Irish Canadian Immigration Centre?s first year an unqualified success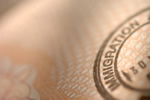 The Toronto-based Irish Canadian Immigration Centre is now a year old, and has offered assistance to with everything from visas through jobs to health advice to thousands of Irish immigrants. The dedicated outreach centre is filling a much-needed gap in the immigration process for the many thousands of Irish immigrants attracted to a new...
Financial advisors flock to Cayman Islands after visa concessions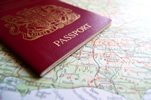 New visa concessions which came into law in September last year have resulted in a rush by financial advisers to take up residence in the Caymans. Up to 1,000 more FAs have arrived in the Caymans than arrived during the same period last year, due to new visa offerings guaranteeing 10-year work permits for managers and executives working...
Russia introduces raft of relaxed immigration laws for expats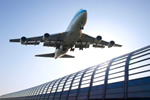 The recently-introduces new laws are aimed at making it easier for investors and expat workers to relocate to Russia, a process which, in the past, has been extremely complicated. The major changes announced by the Russian Federal Migration Service (FMS) are aimed at investors with the introduction of the Investment Visitor Visa. The visa...
Far East to become magnet for talented expats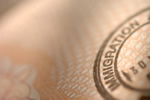 The opening of China and the rise of other Asian hubs is giving rise to a new trend amongst those looking to enjoy a new lifestyle and a more challenging job. As Europe still struggles under its collective debt crisis and political unrest, the phrase 'Go East, young man' is taking on a modern-day slant for many talented workers and...
Buying a US Green Card is More Popular than Ever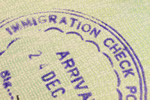 In a study conducted by Bloomberg and released this week, the number of foreign investors and entrepreneurs approved for the EB-5 visa more than doubled in 2012. The EB-5 visa grants a non-US national the opportunity to become a US citizen through an investment of at least $500,000 into a US enterprise, which will employ a minimum of ten...
Plummeting Polish property prices give hope to potential expats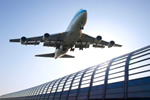 The news that property prices in Poland are still falling, with an oversupply of homes for sale, is encouraging news for disenchanted Brits looking for cheap property overseas. The ongoing Eurocrisis has affected real estate prices across Poland since 2008, and there's no sign of improvement due to an oversupply of properties for sale....
Romania strikes back over stereotyped misrepresentation of migrants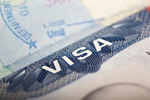 As the debate over immigration rumbles on in the UK, Romania is hitting back over accusations of scroungers, scam artists and other undesirables queuing to get into Britain at the first opportunity. In an aggrieved response to what it sees as scaremongering in the UK Media over the possible increase in Romanian migrants after the lifting...
House Judiciary Committee holds first hearing on Immigration in the new Congress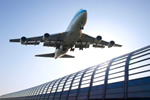 A panel meeting on Tuesday has underlined the reasons why legislation for senators to pass a bipartisan solution to illegal immigration into the USA will be a difficult process. Bob Goodlatte, Chairman of the House Judiciary Committee deemed the idea of a path to citizenship for approximately 11 million illegal US immigrants as...
UK Tech industry hopes immigration reform includes entrepreneur visas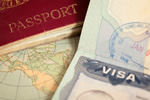 As the push for immigration reform in the USA clears the starting gate, many in the technology industry are hoping that start-ups aren't left at the back of the field. After initial euphoria over the Senate's Immigration Innovation Act, aimed at addressing the workforce needs of major IT companies, died down, the industry noticed that...
Foreign experts invited to work in China under improved conditions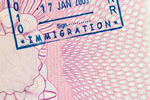 As part of his Chinese New Year celebrations, Premier Wen Jiabao held a seminar in the Great Hall of the People for 20 long-term foreign experts already working in Beijing. The 20 invitees were veterans of positions in the education, health, culture and scientific research sectors, all of whom had been invited to attend the seminar by...
Canadian immigration sued by Chinese migrants over processing delays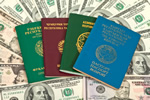 Lawyer Timothy Leahy is acting on behalf of a class action by 46 Chinese applicants under the investor immigrant programme, citing the 'warehousing' of their applications. Leahy is claiming that, between 2004 and 2008, Canada's Citizen and Immigration department accepted a huge number of applicants for its skilled worker programme,...
Irish migration at all time high with unemployment soaring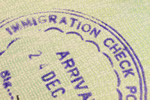 Recently released Irish migration numbers between April 2011 and April 2012 stand at 87,000, with unemployment figures still soaring at 14.6 per cent. Migration from Ireland has been its population's traditional safety valve for centuries, with the recent figures reflecting the economic condition of the country since the financial...