Tips on a trouble-free relocation as an expat overseas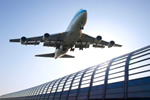 Believe it or not, moving overseas to live as an expat in a strange land can be exciting as well as terrifying!
Many Britons dream of a challenging new job or a relaxing retirement in the sun, but fight shy of actually making those dreams come true. Yes, it's a hassle like no other, especially if family are involved, but a forward-looking mentality and a seemingly unending to-do list can work wonders and leave you looking back on the experience with a sense of pride.
Once you've decided on your preferred destination, the first and most important consideration is a long-stay or work visa. Checking your chosen country's requirements as regards paperwork and financial details is tough for many would-be expats, although those relocating within their present company or accepting new jobs will usually find their employers bear the brunt of local bureaucracy.
In general, birth and marriage certificates, insurance documentation and any other relevant legal papers are needed, as is a current passport, and getting all this in order well before your departure date is essential. If you're retiring, some destination countries require deposits of certain amounts as well as proof of pension and/or investment income, with a visit before your actual move giving time to open a bank account and transfer the required funds.
Finding a reliable international removal company isn't hard nowadays as a quick online search can provide contact details as well as recommendations from satisfied clients. The company should be able to take care of everything including careful packing of furniture and family heirlooms as well as customs requirements on arrival and land transportation to your new home.
If you can't bear leaving the family dog or dogs behind, it's a similar scenario as regards finding the right pet transportation company and a veterinarian who's familiar with the entire process. In spite of their owners' fears, dogs seem to take the entire trip in their stride, including adjustment to a new home in a foreign country.