Visas News - Emigrate UK
This is the category page for all Visas news here on emigrate.co.uk, where you can view all the Visas emigration news.
Success of Portuguese Golden Visa responsible for overheated property market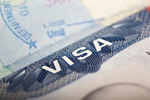 Portugal's overheating property prices may result in changes to its Golden Visa deals. In a recent announcement, Portugal's minister of the economy confirmed the likelihood of cutbacks to its popular Golden Visa programme as it's thought to be the reason behind the country's overheating property prices. Pedro Siza Vieira told the...
Which world passport is best for itenerant expats?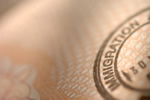 Nowadays, the expat life is likely to include travel between a far larger number of world countries than ever before. In the increasingly mobile world of expat professionals and digital nomads, the best passport is one giving the highest number of countries allowing visa free entry, thus making international travel far easier and less...
Philippines a good option for expat retirees leaving the Gulf States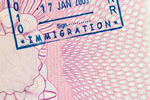 For expat professionals leaving the Gulf States for retirement elsewhere, the Philippines is a good option. As the situation in the Gulf States gets even more uncertain for expat professionals approaching retirement age, many are considering the Philippines' Special Retirement Visa as an affordable, straightforward option. The visa...
TM30 chaos now affecting expat business confidence in Thailand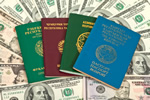 Thailand's draconian TM30 laws are still in the news as NGOs and multinational corporations join the fight. Foreign businesses as well as commercial and voluntary organisations based in Thailand are increasing the pressure on the Thai government to either abolish or critically update the hated reporting requirements. Most press releases...
Philippines welcomes expat retirees with affordable lifetime visas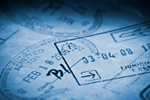 Expats looking towards Asia for a straightforward, no-nonsense visa for retirement and permanent residence need look no further than the Philippines. Southeast Asia is understandably a favourite would-be home for Western retirees, but it's now becoming difficult and overly expensive to get a lifetime visa in several formerly popular...
Expat petitioners meet with Thai officials over the TM30 fiasco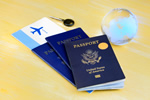 As the expat controversy over Thailand's re-established TM30 reporting requirement continues, top immigration officials say the report is 'not too hard' to make. The requirement has been on the books since the late1970's, having originally been brought in to track the movements of undocumented workers from neighbouring Southeast...
More changes to Thailand visas for expats and tourists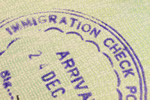 As Western tourism and expat arrivals shrink, the Thai Embassy in London is making it even more difficult to visit the former Land of Smiles. The Thai Embassy in London has announced new visa requirements for tourists and expats heading for Thailand. Following this month's earlier announcement that applicants living in Britain and...
Are new UAE longterm visas too exclusive to make a difference?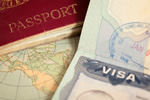 Is the UAE's new long-term visa scheme just a watered-down version of the controversial Golden Visa? In an announcement today, the UAE announced it has granted permanent residency to some 6,800 foreign investors for a total price of 100 billion dirhams – about $27 billion. The plan is similar to another announced last year, which...
Elderly expats in Thailand furious over accusations of cheating on medical bills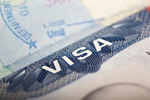 Older expats in Thailand are still furious over visa requirement changes and compulsory private healthcare insurance. It's impossible to tell how many potential expat retirees will go back to the drawing board and choose another lifestyle destination due to the negative publicity the Kingdom's immigration authority is generating by...
Saudi Arabia approves elite Green Card style residency permits for expats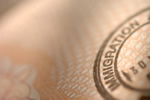 The Saudi Arabia Shura Council has approved a major new proposal aimed at the introduction of a Green-Card style residency system. The new residency permit, aimed at attracting expat investors to the Kingdom, will offer qualified and highly skilled expats a full permit without the need for sponsorship[ by a Saudi national. Under Saudi...