Visas News - Emigrate UK
This is the category page for all Visas news here on emigrate.co.uk, where you can view all the Visas emigration news.
Is Kuwaitization the unintended result of the oil price crash?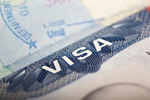 Due simply to their geographic location over massive reserves of oil and gas, the Gulf States have remained for years at the top of the popularity poll for ambitious expats. Over the past century, one of the fastest ways for determined expats to make their financial and lifestyle dreams come true has been to position themselves as experts...
Expats unhappy abut changes to Korean points-based visa system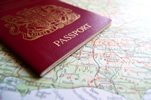 Expatriate professionals living and working in Korea are confused and angry over changes to their residency visas. The expat community in Korea is now confused and unhappy about Korea's newly revised rules for those on points-based residency visas. The new requirements will start on December 1, with expats protesting the changes will...
Vietnam welcomes expats to its safe, affordable lifestyle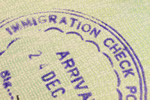 Vietnam is cashing in on its excellent management of the coronavirus pandemic by attracting even more long-stay expats relocating from neighbouring countries. Over the past few years the formerly war-torn country has become the must-go-to destination for Western expats looking for security, a common-sense approach to long-stay visa...
Saudi extends visas and permits of expat professionals trapped overseas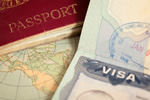 With the intention of mitigating the effects on the Kingdom's economy of the coronavirus, Saudi Arabia is now extending expat visas, work permits and residency permits. Yesterday, a spokesperson for Saudi Arabia's Ministry of the Interior announced the Kingdom will grant extensions of expired residency permits, work permits and visas...
Thailand unwilling to extend amnesty for trapped expats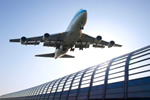 The latest news on further visa extensions for expats trapped in Thailand by lockdowns and flight cancellations might not be what they're waiting to hear. The speed with which the pandemic spread caused panic throughout the worldwide expat community and has resulted in misery for those separated from their loved ones due to a lack of...
Expats trapped in Thailand fear the end of their visa amnesty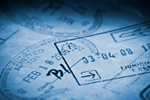 What happens now for expats trapped in Thailand when their visas run out? As in many other world countries, expats and visitors have been trapped and unable to leave Thailand for some time, mostly due to the fact that international and even local flights were cancelled months ago at the same time as all borders were closed. The Thai...
Spain issues new rules for British expat residents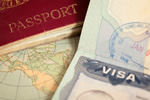 British expats in Spain finally get an official Spanish government report on their post-Brexit status. Last Monday, the Spanish government announced the new residency card and status setting out all expats' rights as per the UK/EU withdrawal agreement (part two). The new status sits halfway between the non-EU citizen status and that...
Expats in Thailand rethinking relocation due to the high baht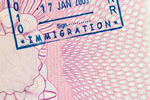 For would-be expats looking for a lower cost of living and a more enjoyable lifestyle, giving Thailand a miss at this time may be the best idea. For decades, Thailand's capital Bangkok and its northern capital of Chiang Mai ticked both the cost of living and lifestyle boxes, but the high baht and ever-increasing costs are blunting their...
Long term expat residency is trouble free in the Philippines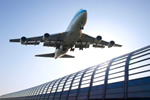 Checking out available visas for long term residency in the Philippines. For several decades, the choice of Southeast Asian states welcoming longstay expats has been considerable, but nowadays the numbers of potential expat hubs seems to be in decline. For adventurous expats, the thought of starting a business, retiring to a culturally...
Expat tech routes to Silicon Valley now blocked by Trump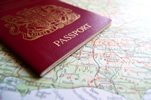 If tech or multinational business are your expat field, forget the USA for now! America's tech sector has traditionally welcomed talented expat professionals from across the world, thus cementing Silicon Valley's position as the top world destination for a stunning career. Unfortunately for expats who were hoping to make the move in...