Visas News - Emigrate UK
This is the category page for all Visas news here on emigrate.co.uk, where you can view all the Visas emigration news.
Visas for expatriates considering long-stay residence in Thailand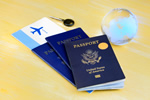 If you're still considering Thailand as a semi-permanent base, you should make sure to choose the correct visa for your lifestyle. Recently, much has been seen on social media about the many revisions to long-established routines for getting and retaining the correct visa to live, work or retire in Thailand. Unfortunately, the following...
Starting a business as an expat entrepreneur in Nanjing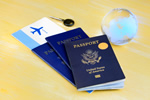 Hints for expat entrepreneurs planning to start a business in Nanjing. China is still a popular destination for expat entrepreneurs determined to start a business, but doing it the right way can be confusing. The initial challenge is the most important first step, in that without a work permit nothing can be done. Given that China is...
Greece as a destination for expat professionals and retirees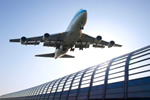 Greece with its gloriously ancient history, its beauty and its present-day relative stability is a great place for holidays in the sun, but what's it really like for expat retirees and professionals? Set at the crossroads of Asia and Europe, Greece as a tourist destination is now bouncing back from its row with the EU, just as it did...
Australia blanks post-Brexit expat free movement deal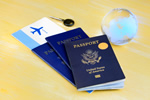 If you're banking on getting a job in Australia once Brexit is a done deal, you're out of luck. Dashing the hopes of would-be British expats hoping to head for Oz, the Australian government has put paid to any expansion of visa-free work between the two countries. It had been hoped a new post-Brexit trade package would include some...
Where are the best world destinations for expat retirement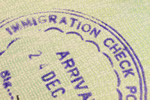 The most important aspects of the decision to retire overseas are easily found online. General surveys rating the entire world's expat destinations for those looking to further their careers or increase their bank balances don't always help those looking for a safe, affordable and friendly retirement destination. As retiring overseas...
Is Thailand still a dream destination for Western expats?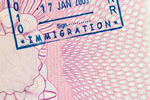 If you're thinking of retiring in Thailand, there are many things to consider before your final decision is made. Traditionally, Thailand has been a popular retiree destination for its tropical climate, inexpensive cost of living and well-established expat communities in a number of towns and cities. A recent survey rated the Southeast...
Is Belize an expat retirement dream location?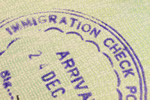 If the Caribbean lifestyle appeals, Belize is as good as it gets! Many people choose the Caribbean as their favourite holiday destination as well as a possible location for their retirement years. Staying full time is very different from a vacation in one of the island's delectable resorts, but the sun, sea, sand and sheer beauty of the...
Vietnam now the Southeast Asian hub for digital nomads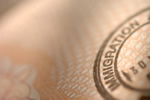 Vietnam is fast becoming the Southeast Asian hub for digital nomads. Digital nomads and other remote workers as well as techies looking to become rich from their innovative ideas have always moved from location to location until starting a formal business becomes the best way forward. Given that Vietnam is now ratcheting up its economy and...
Success of Portuguese Golden Visa responsible for overheated property market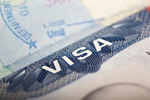 Portugal's overheating property prices may result in changes to its Golden Visa deals. In a recent announcement, Portugal's minister of the economy confirmed the likelihood of cutbacks to its popular Golden Visa programme as it's thought to be the reason behind the country's overheating property prices. Pedro Siza Vieira told the...
Which world passport is best for itenerant expats?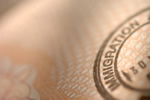 Nowadays, the expat life is likely to include travel between a far larger number of world countries than ever before. In the increasingly mobile world of expat professionals and digital nomads, the best passport is one giving the highest number of countries allowing visa free entry, thus making international travel far easier and less...