Visas News - Emigrate UK
This is the category page for all Visas news here on emigrate.co.uk, where you can view all the Visas emigration news.
UAE government doing all it can to support its expat professionals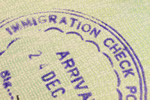 The UAE is releasing a number of new orders intended to help expats, residents and all businesses during this difficult time. The emirate's Abu Dhabi-based government has issued a number of new orders aimed at both residents and expats caught up in the panic and chaos of the worldwide coronavirus pandemic. Most importantly, expatriates...
British expats determined to leave Thailand facing extortionate airfares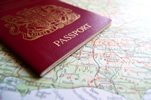 Last Wednesday, the Thai government closed all borders and banned all foreigners from entry. The decision allowed the country's struggling national airline to ground all international flights and, as most international airlines including British Airways, Finnair and Emirates had already discontinued their services, effectively prevented...
Myanmar loosens up on visa extensions for expat professionals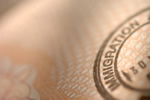 Although Myanmar isn't the first destination which comes to the minds of adventurous expats, its growing popularity as a new kid on the block is now declining as the coronavirus pandemic takes hold. Many of the expat professionals living and working in Myanmar are tech experts and those experienced in development. Some are salaried,...
Expats planning to relocate to Vietnam now locked out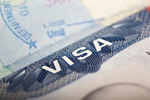 Vietnam's surprise closing off of the country to foreigners is only temporary, but may well upset expat relocation plans. Concerns over its rising total of coronavirus patients caused yesterday's surprise closure and follow on from a previous ruling on March 18 quarantining all foreign and Vietnamese arrivals for 14 days. It seems the...
Expats on Malta getting mixed reactions from locals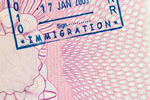 Would be expats heading for Malta might do well to change their minds. Once known as one of the world's most welcoming destinations for expats, Malta is now turning to expat-bashing due to its issues with the coronavirus pandemic. British expats who've lived, worked or retired on the island for many years are now having to face...
As Asia gets less welcoming, the Philippines is opening up to expats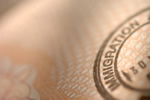 As more and more would-be expats choose the lesser-known Southeast Asian countries rather than the usual European destinations, the Philippines is coming into its own as a destination for digital nomads, entrepreneurs and retirees. One of the archipelago's major attractions for those to whom learning an Asian language is a nightmare is...
Portuguese Golden Visa programme now under reconstruction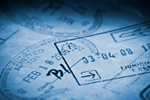 The Portuguese government is re-examining its Golden Visa scheme due to its resulting rental and property price hikes. For would-be expats who've saved and invested successfully for retirement, the various European Golden Visa programmes have meant secure residency as well as free movement across all EU member states. The unwanted side...
Expats on a budget are giving Thailand a miss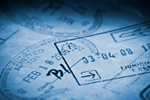 Thailand's soaring baht and harsh new rules for Westerners are forcing budget-minded expats to choose another destination. First popular with American servicemen during the Vietnam War, Thailand became a hub for tourists as well as Western retirees several decades ago. Its 'something for everyone' allure took in everything from the...
British expats could well consider Ecuador for their retirement years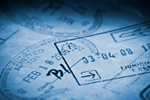 Nowadays, many would-be expat pensioners are looking to settle in a region known for its biodiversity, beauty and fascinating history rather than joining in a conventional expat community in an already popular country. For British expatriates, one of the South American states may well be the answer, even although the majority have already...
Expats in Thailand overjoyed at TM28 reporting requirement change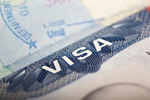 If you're thinking of retiring to Thailand, but have been discouraged by reading about increasingly tough immigration requirements, some recent good news might help. Last year's immigration authority crackdown on certain reporting requirements for foreigners caused fury and chaos amongst long-stay expats in the tropical retirement...