Visas News - Emigrate UK
This is the category page for all Visas news here on emigrate.co.uk, where you can view all the Visas emigration news.
How to be successful as an expat in Bangkok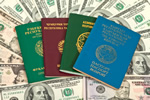 Living and working as an expat in Bangkok is easier if you remember a few essential rules. Bangkok's Sukhamvit district is home to a good-sized community of Western expats working for internationally-based companies' Thailand offices. The city and Thailand itself may not be number one on expatriates' must-have lists, but for the...
Trump visa crackdown detains Oz expats at USA borders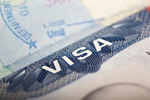 Australian expats and tourists are now being pulled up at US borders, with the USA's projected new visa system expected to ban some from entry. Since Trump was inaugurated as US president, Australian travellers are becoming victims of increased surveillance at US airports and border crossings and those applying for visas are now...
Wealthy expat investors go for golden visas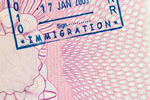 The recent introduction of the so-called 'Golden Visas' is drawing huge numbers of wealthy expats to Eurozone destinations. \r\n\r\nControversial from the outset but now considered highly successful, Golden Visas allow wealthy foreigners to purchase the right to live permanently in a number of European Union countries. They include...
Irish emigrants opting against Australia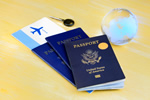 Irish citizens seeking to leave the Emerald Isle are increasingly deciding against Australia, suggests recent data showing the number of working visa applications. In the 12 months leading up to 30 June last year, 11,996 Irish people travelled to Australia on first-year holiday visas, a drop of over 37 per cent on the previous 12 months,...
Swiss immigration restrictions set to curb EU migration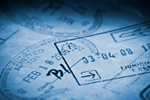 The Swiss government is to introduce a law that will restrict EU migration in a move that could see the country at loggerheads with the EU. A bill, published on Wednesday, would include a regulations stating that there will be quotas on foreign workers in the country for over four months as of February 2017, while Swiss residents will be...
Australia kicks out criminal Irishman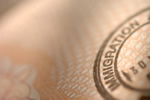 Authorities in Australia have deported a Northern Irishman after discovering he had an extensive criminal history. The man, 28, arrived in the country on January 2013 on a working holiday visa without disclosing his criminal background which, among other things, included possession of bomb-making equipment and drugs. Authorities only...
New Zealand and Canada chasing Irish workers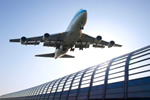 New Zealand is seeking out Irish construction workers, while Canada is set to issue up to 10,000 working holiday visas to Irish citizens over the course of 2015. Migration specialists VisaFirst.com, which said that around 20,000 Irish citizens have moved to New Zealand in the past five years, revealed the country was looking to Ireland to...
Kosovo president wants illegal migration to stop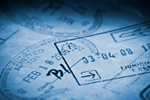 The president of Kosovo has urged citizens to stay in the country after reports that the number of people illegally migrating into European Union countries is rising. Atifete Jahjaga told Kosovars that "running away" in search of prosperity would not solve their problems. Speaking in the town of Vushtrri, from where thousands of people...
Mancunians among Brits most likely to emigrate to New Zealand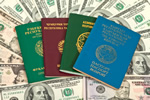 Manchester is among the top cities in the UK from which people are enquiring about moving to New Zealand, revealed consultancy company The Emigration Group. The firm, which advises UK citizens on emigrating down under and the visas needed, has taken more than 3,000 enquires over the past six months, and more than 300 of them had been from...
Fewer Irish looking to move to the US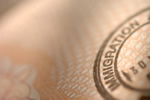 There has been a fall of 25 per cent in Irish people looking to move to the US, according to a company that helps process visa applications. Visa First explained that the lengthy application process, which has numerous stages and can take years on end to complete, is making would be applicants think twice, with many now opting to try for...