Canada News - Emigrate UK Page 9
This is the category page for all Canada news here on emigrate.co.uk, where you can view all the Canada emigration news.
Which expat haven gives the most happiness and contentment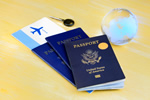 New poll identifies the good, the bad and the decidedly awful expat destinations spread across the world. According to recent surveys, up to 50 per cent of UK residents would head off to fresh fields and pastures new given half a chance, but deciding the best location for a new life can be fraught with dangers. A new poll by Lloyds Bank...
Brit pensioner associations fight to unfreeze British pensions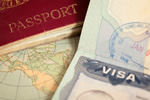 Expat pensioners living in countries where their UK pensions are frozen are fighting for their rights through British State pensioner associations. Grouped under the umbrella of the International Consortium of British Pensioners,(ICBP) associations in Australia, Canada and South Africa are now being joined by smaller groups. The...
Canadian public invited to join online consultation on immigration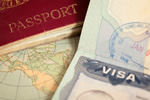 In an unprecedented move, the Canadian public and certain stakeholders have been urged to submit their opinions on immigration to an online consultation website. The site was launched by Canada's Immigration Minister Jason Kenney on 21 June, and will run until 31 August. Kenney launched the scheme by saying that, due to the importance of...
Study shows growing poverty amongst immigrants to Canada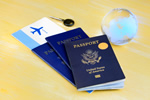 A government study of immigrants to Canada is expressing concern that increasing poverty amongst incomers may explode into street protests. According to figures released in the latest Canadian Labour Market Report, over 36 per cent of recent immigrants are living in poverty. The report noted that the figure, related to those living in the...
Canada to lower age limit for dependent children to 19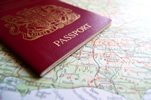 The constantly-changing state of Canadian immigration rules has thrown up another restriction by lowering the age limit for dependent child visas from 22 to 19. The change will be brought in on 1 January next year, and will not affect dependent children whose applications are already in the pipeline. However, it will affect the age...
Hong Kong immigrants in Canada rushing to return to Asian homelands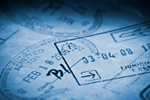 A growing number of Canadian citizens originating from Hong Kong are turning their backs on their adopted country and going home. Recently-released demographic data tells the tale of fast-diminishing numbers of Asian-Canadian citizens, down by 32,000 in the last 17 years. Canada's National Household Survey shows a total of 209,000 Hong...
Canada to lure Silicon Valley techies struggling with immigration issues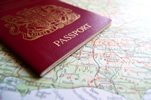 Canada's minister of citizenship, immigration and multiculturalism arrived in the Bay area last Friday determined to spread the message that his country is open for business. In a Vancouver interview before he left, Jason Kenney told the media that the dysfunctional US immigration system is now common knowledge worldwide, adding that he...
Canada ramps up search for skilled immigrants in specific trades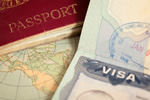 Canada's state and national governments are ramping up their search for skilled workers, targeting the USA as well as the UK, continental Europe and other world nations. The Canadian immigration office now considers itself part of a global competition to gain the most skilled tradespeople and entrepreneurs, a contest it's determined...
Canadian immigration boss assures new rules will fix dysfunctional system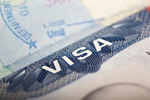 After admitting that Canada's dysfunctional immigration system has admitted a flood of low-standard workers rather than solving a skills shortage, immigration minister Jason Kenny announced new rules would solve the problem. The new reforms will include a requirement that foreign workers submit an educational assessment include any...
Burlington Ontario ranks best livable Canadian city for immigrants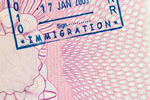 In a Canadian survey into quality of life, the Ontario city of Burlington has scooped the pool for its lifestyle offerings to new migrants, followed closely by Calgary. Money Sense's Best Places to Live for 2013 took into account a wide range of benefits including housing, weather, commuting, wealth, community makeup and the general...