Canada News - Emigrate UK Page 9
This is the category page for all Canada news here on emigrate.co.uk, where you can view all the Canada emigration news.
Canadian foreign service workers selective strike upgrades to walkout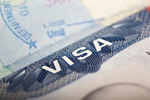 The selective dispute over wages by Canada's foreign-service workers in overseas locations escalated to a full walkout after talks broke down last Friday. Foreign services staff at 15 Canadian embassies worldwide have withdrawn their labour beginning yesterday as their demands for equality of salaries with immigration staff based in...
Canada needs to develop its own Silicon Valley fast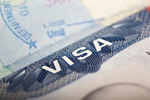 As the international contest for talent racks up to an incredible speed, Canada's attempts to reverse the drain of top tech brains to the US are also gathering pace.T echnology entrepreneurs able to found businesses which can replicate the GDP of small countries are in demand everywhere, and the long-awaited US immigration reform bill is...
Canadian immigration foreign service strike creates more backlogs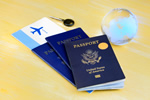 As industrial actions by Canada's foreign service workers drags on, Treasury Board president Tony Clement is running out of time to agree to arbitration. The selective strike by immigration workers in far-flung locations such as Thailand, China, India, the Philippines and Mexico is now affecting a wide swathe of visa applicants. Tourists...
New Canadian immigration minister welcomed by immigration advocates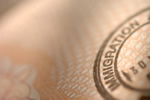 A cabinet shuffle within the Canadian government has resulted in controversial immigration minister Jason Kenney being replaced by newcomer Chris Alexander. The change in immigration ministers is being linked with a possible change in policy by advocates of a more sympathetic attitude to the both the needs of immigrants and the immigrant...
Quebec Immigration announces immigration procedure and rule changes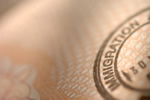 According to Quebec Immigration's web pages, new rules will affect the skilled worker, business, investor and self-employed immigrant visas. The changes to procedures and requirements will come into force between 1 August 2013 and 31 March 2014, and will include revising quotas and altering criteria. The number of applications for the...
Which expat haven gives the most happiness and contentment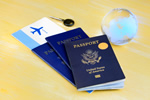 New poll identifies the good, the bad and the decidedly awful expat destinations spread across the world. According to recent surveys, up to 50 per cent of UK residents would head off to fresh fields and pastures new given half a chance, but deciding the best location for a new life can be fraught with dangers. A new poll by Lloyds Bank...
Brit pensioner associations fight to unfreeze British pensions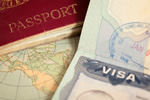 Expat pensioners living in countries where their UK pensions are frozen are fighting for their rights through British State pensioner associations. Grouped under the umbrella of the International Consortium of British Pensioners,(ICBP) associations in Australia, Canada and South Africa are now being joined by smaller groups. The...
Canadian public invited to join online consultation on immigration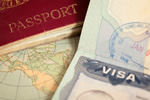 In an unprecedented move, the Canadian public and certain stakeholders have been urged to submit their opinions on immigration to an online consultation website. The site was launched by Canada's Immigration Minister Jason Kenney on 21 June, and will run until 31 August. Kenney launched the scheme by saying that, due to the importance of...
Study shows growing poverty amongst immigrants to Canada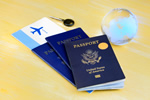 A government study of immigrants to Canada is expressing concern that increasing poverty amongst incomers may explode into street protests. According to figures released in the latest Canadian Labour Market Report, over 36 per cent of recent immigrants are living in poverty. The report noted that the figure, related to those living in the...
Canada to lower age limit for dependent children to 19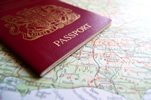 The constantly-changing state of Canadian immigration rules has thrown up another restriction by lowering the age limit for dependent child visas from 22 to 19. The change will be brought in on 1 January next year, and will not affect dependent children whose applications are already in the pipeline. However, it will affect the age...