Expats unhappy abut changes to Korean points-based visa system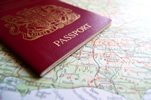 Expatriate professionals living and working in Korea are confused and angry over changes to their residency visas.
The expat community in Korea is now confused and unhappy about Korea's newly revised rules for those on points-based residency visas. The new requirements will start on December 1, with expats protesting the changes will wreak havoc with their plans and dreams for the future. The vast majority of expats in the country are on the F-2-7 visa which allows a five-year stay along with the option of changing workplaces and jobs when required without any ties to their present employers.
At the present time, some tens of thousands of expatriates are holding the popular visa, with many afraid they may no longer qualify as a result of the changes. Requirements of the points-based system allocate 10 points for expats earning over 100 million won, with the change now giving 60 points, with applicants required to have at least 80 points. As regards applications for continuing stay for those on the E-7-4 visas, these cannot now be used to apply for the F-2-7 visa. For the residency visa, applicants must be able to show they've lived in Korea for at least three years.
The new rules are believed to have been designed to appeal to a 'superior' pool of foreign talent, with the F-2-7 visa allowing a stay of up to five years and including the freedom to change or choose positions and workplaces rather than being tied to their present employers. In 2018, some 41,000 expats were on this visa, but the changes are expected to minimise the numbers.
For expats looking to work in Korea, the points system is based on level of education, proficiency in the Korean language, age, completion of the country's Immigration and Integration Programme and annual income as well as 40 points based on other, unspecified criteria. Oddly, extra points are awarded to those nationals of countries which fought alongside the country in the Korean War, and those whose qualifications are from certain elite international or Korean universities also gain extra points. Those with experience of volunteering will gain seven points.