June 2013 Emigrate News Archive
Archived Daily Emigrate UK News...
Controversial Immigration Bill heads for House of Representatives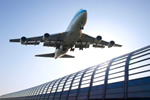 Even although the most comprehensive immigration reform bill for decades has passed the Senate with strong support, its acceptance by the House is in no way guaranteed. Now considered a major milestone in the development of America's immigration laws, the bill could well present the outcome long awaited by both Democrats and...
Australian citizenship denied to Hollywood star Russell Crowe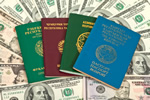 The Academy Award-winning Hollywood star Russell Crowe, once chosen by Australia Post as a local legend, has been rejected as an Australian citizen due to a loophole in immigration law. New Zealand–born Crowe, famous for his role in Gladiator, fell foul of Australia's changes in the citizenship law as it relates to New Zealand...
Make or break US immigration system reform bill clears Senate hurdle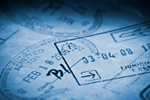 The most far-reaching changes in US immigration law for decades are now a step closer to reality after the Senate vote cleared immigration legislation through with an easy majority. After weeks of will-it won't-it speculation in the media, the 60 votes needed were easily garnered with seven more for good measure, against 27 votes for...
Australian skills shortage programme lists almost 750 occupations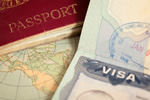 As controversy continues over Australia's 457 visa programme, the size of the list at almost 750 different occupations is being criticised by workplace experts. The occupations listed include grape grower, caravan park manager, potter and singer, all occupations which, according to labour market experts, could easily be filled by local...
Hike in Australian visa charges will hit families and students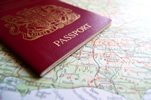 A report released 17 June by Australia's Migrant Institute said that the increases to charges for visa application coming into force on 1 July are likely to be a major disincentive for family, student and even individual migrants. The price restructuring will bring Australia's charges in line with those set by the Canadian, British...
Immigration helps drive Australian population explosion to new heights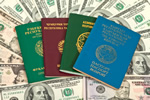 A recently-issued government report states that Australia's population growth in 2012 has returned to the excessive increases seen in 2009, and attributes migration from overseas as the main reason. The report by the Australian Bureau of Statistics (ABS) estimates a growth of 1.8 per cent, the level supported by previous prime minister...
Study finds EU migrants get jobs more easily than nationals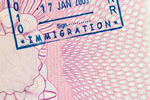 As part of the OECD's recently published International Migrant Outlook, statistics relating migrant movements around the EU are suggesting that migrant workers are finding jobs more easily than nationals. The Paris-based think tank estimates that around one million Bulgarians are planning to emigrate once the EU Freedom of Movement laws...
Australia?s Coalition will toughen immigration if it wins federal election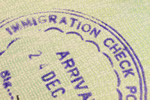 The Coalition's pre-election platform will include tightening of Australia's already stringent immigration laws to ensure the country is safe from foreign criminals. An announcement of projected changes following an election victory included a plan to widen deportation criteria to include any visa-holding foreigner convicted of a...
Softening Oz labour market spells bad news for migrants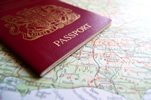 As Australia's immigration moguls tweak visas to encourage skilled worker immigration, it seems that the Australian labour market is weakening. Those planning to emigrate to Australia may need to hold off on their plans as many companies are now cutting back on hiring. Although at present the market is turned towards employees, experts...
Oz immigration introduces more changes to 457 visa programme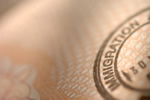 Following widespread concern over the abuse of Australia's controversial 457 temporary skilled worker visa, the immigration office has announced yet more changes. According to Australia's Department of Immigration and citizenship, the new rules will further safeguard the visa programme's integrity by protecting it from abuse by...
Australia migrant trends survey points to Asian Century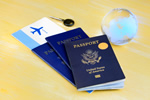 For the first time in Australia's long migrant history, Asia is the leading source of incomers seeking permanent immigration. The Migration Trends Report, released by Australia's Minister for Immigration and Citizenship, Brendan O'Connor, reveals that, for the first time in the country's history, Asia is the major source continent...
Expat group claims IRS is targeting Americans living overseas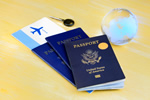 A Switzerland-based expat group representing American expats living overseas is claiming that the IRS is deliberately targeting US expats while ignoring its duties in the homeland. American Citizens Abroad, a Geneva-based group, is taking full advantage of the ongoing congressional investigation into the IRS by accusing the authority of...
New UK family immigration rules may deter executive relocation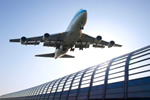 Cross-party parliamentary groups are demanding urgent reviews of the UK's family immigration rules, saying they are breaking up families and may result in the loss of high-net worth executive migrants. The UK government is accused of failing to support family life due to its introduction of new rules governing returning British citizens...
Oz sex worker advocacy group demand 457 visa access for immigrant sex workers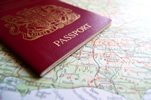 A leading Australian sex worker advocacy group is urging the government to include prostitution in its temporary 457 skilled worker visa list. The request is not as crazy as it sounds, as prostitution is legal in all Australian states, although laws relating to the trade vary across the country. Even the Australian immigration authority...
US Senate begins debate on controversial immigration overhaul bill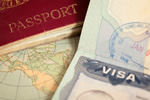 The USA Senate has begun the debate on the new bill intended to fix the country's broken immigration system, with a vote due to be taken by month's end. The controversial bill enjoys bipartisan support within the Senate, but is expected to struggle in the House of Representatives, which is at present preparing its own version....
Oz immigration backlog prevents Welshman from migrating to care for parents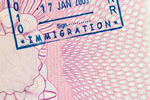 Wes Leonard's application for a carer's visa to look after his aged parents in Australia is unlikely to succeed due to immigration red tape. Wes's parents, Leonard and Audrey, were cared for by his sister Samantha at their home in Bakewell, Northern Territories until her death in late 2012. Both parents are in poor health, are...
Top Chinese engineers and computer scientists emigrating overseas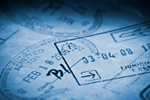 The vast majority of China's innovative talents in the fields of maths, computer science and physics have migrated to top jobs overseas. A survey by the Chinese Academy of Sciences has revealed that 87 per cent of China's most talented workers in the sectors have moved overseas to take advantage of positions in major foreign...
Berlin to lure talented UK youngsters with apprenticeship scheme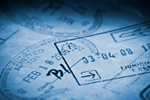 Angela Merkel's administration is planning to offer young Britons generous package deals to take up apprenticeships in German companies. The German government is set to launch its plans to persuade Britons aged between 18 and 35 to emigrate and join all-expenses paid apprenticeships lasting for three years. The scheme aims to fill the...
Australian government to announce new 457 visa measures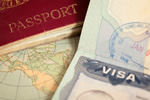 As the 457 visa controversy rumbles on, the Australian government has revealed its intention to bring in more changes to the foreign worker visa scheme.I n an attempt to make it easier to penalise breaches of immigration law regarding foreign workers, the Australian government will announce changes to the 457 visa. The new measures will...