July 2020 Emigrate News Archive
Archived Daily Emigrate UK News...
Expats find peace in the covid-19 refuge of Dahab town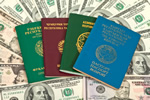 If you've had enough of the coronavirus, world politics and lockdowns and just want out, the Egyptian resort town of Dahab might be just what you need. Set on the Red Sea and overshadowed by the mountains of the Sinai, Dahab is enough of a surprise to first-time visitors to encourage many to make it their home after one short visit. The...
Expats unhappy abut changes to Korean points-based visa system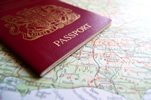 Expatriate professionals living and working in Korea are confused and angry over changes to their residency visas. The expat community in Korea is now confused and unhappy about Korea's newly revised rules for those on points-based residency visas. The new requirements will start on December 1, with expats protesting the changes will...
Vietnam welcomes expats to its safe, affordable lifestyle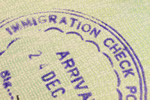 Vietnam is cashing in on its excellent management of the coronavirus pandemic by attracting even more long-stay expats relocating from neighbouring countries. Over the past few years the formerly war-torn country has become the must-go-to destination for Western expats looking for security, a common-sense approach to long-stay visa...
Tips on integrating for newly-arrived expats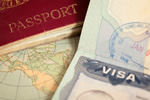 How many would-be expats realise integration is a huge part of the puzzle of being a foreigner in a strange land? Perhaps one of the first things newly-arrived expats do is to make contact with the nearest expat group, not realising that they're simply exchanging their old life with its local, mostly warmer equivalent. It's an...
Foreigners and expats condemn Thailand attractions dual pricing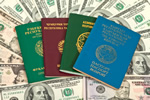 Expats in Thailand are taking to social media to vilify the local practice of charging foreigners far more than locals for visits to tourist attractions such as national parks and historic sites. For years, foreigners living and working in Thailand as well as those retirees who're married to Thais and have luek kreung children have been...
Local French communities mourning the Brexit loss of Brit expat councillors and voters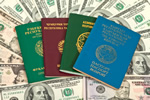 British expats living in Europe are still angry over losing their rights to vote along with their EU citizenship and freedom of movement. As the entire world attempts to adjust to a seemingly never-ending 'new norm' due to the coronavirus pandemic, British expats living and working in EU member states are still trying to come to terms...
Thailand unwilling to extend amnesty for trapped expats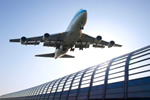 The latest news on further visa extensions for expats trapped in Thailand by lockdowns and flight cancellations might not be what they're waiting to hear. The speed with which the pandemic spread caused panic throughout the worldwide expat community and has resulted in misery for those separated from their loved ones due to a lack of...
Skilled expat professionals urged to consider Abu Dhabi as home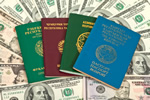 Given the vast number of expats who're either fleeing or being thrown out of many Gulf States, Abu Dhabi would seem to be moving in the opposite direction. A recent article in a highly respected US online newspaper is claiming the emirate is now aiming to attract skilled expat professionals by lowering their costs of living. Admittedly...
Unsatisfactory ambulance service makes Orihuela risky for Brit expats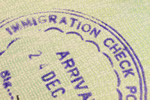 One of the essentials fpr British expats retiring to Spain is an efficient local hospital service, especially in the case of emergencies. Spain's southern coastline has been a favourite with British expat retirees for decades due to its warm weather, its established expat communities and its lower cost of living. For those looking to...
Spain issues new rules for British expat residents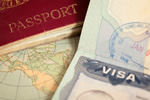 British expats in Spain finally get an official Spanish government report on their post-Brexit status. Last Monday, the Spanish government announced the new residency card and status setting out all expats' rights as per the UK/EU withdrawal agreement (part two). The new status sits halfway between the non-EU citizen status and that...
Expats in Thailand rethinking relocation due to the high baht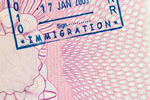 For would-be expats looking for a lower cost of living and a more enjoyable lifestyle, giving Thailand a miss at this time may be the best idea. For decades, Thailand's capital Bangkok and its northern capital of Chiang Mai ticked both the cost of living and lifestyle boxes, but the high baht and ever-increasing costs are blunting their...
Tips for buying investment property as an expat in Dubai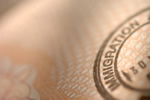 If you've no intention of ever leaving Dubai or you've some spare cash which needs investing, local property is a good deal at the present moment. Much has been written about an expat exodus from the glittering city of Dubai, but it seems some expats don't ever want to leave. Admittedly, it's a captivating city in all its glory...
Hong Kong expat financiers choosing their city over London and the UK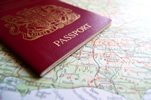 Hong Kong expat professionals as yet unimpressed by finance-based jobs in London. In spite of the UK government's offer to residents and Hong Kong-based finance professionals of settlement in the UK, few are even considering the move. In addition, recruiters in the financial sector are reporting little or no interest in relocating to...
Expats in Germany advised as to changes now in place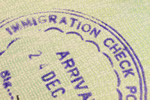 If you've just arrived in Germany to take on a new job or are planning to relocate in the near future, these newly-announced changes might be good news. Nowadays, not everything which is announced by world governments is coronavirus-related, with a few new rules actually seeming to be sensible and constructive. However, for expats...