February 2020 Emigrate News Archive
Archived Daily Emigrate UK News...
Czech city opens centre aimed at supporting new expat arrivals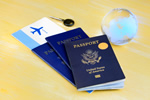 One of the toughest challenges for newly-arrived expats in a strange land is integration into the local culture. The first few months of expat life in any new destination can be stressful at best and distressing at worst, especially if the basics of the new language are difficult to master. In addition, wherever expatriates hang their...
Expat frequent flyers urged to become carbon neutral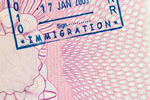 Expat professionals whose working lives include a good deal of international travel may be feeling guilty about their contribution to global warming. By now, every frequent traveller is fully aware of his or her impact on the environment, but when travel is inevitable what's an expat who also cares about the planet to do? Whether...
Expats heading for the Netherlands may be out in the cold this winter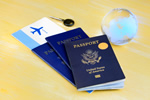 Expat entrepreneurs thinking of heading to the Netherlands should note that the country's housing shortage has forced costs through the roof. The Dutch government is now under pressure to take measures to solve the country's acute housing shortage as property prices continue to soar. Right now, house prices all over the Netherlands...
Dealing with emergencies as a new expat arrival in Beijing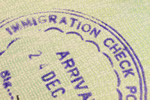 If you're newly arrived in China and haven't yet got to grips with Mandarin Chinese, dealing with an emergency can be your worst nightmare. Even in your own country, responding to an emergency situation can be intimidating, but for new arrivals in China it can be an expat's worst nightmare. Some while ago, English-speaking expats in...
Will Brexit wreck the Spanish property market's expat buyer sector?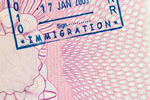 Will a full Brexit mean Spain is less of an option for Britons buying permanent homes? Spain will always be a favourite destination for British retirees and small business entrepreneurs, but how will Brexit affect its popularity over the next five years? Spanish regions such as the Costa Blanca are packed with Brits living a laid-back,...
Expat IFA businesses in the Caymans in for a shock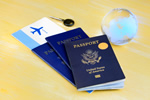 The Cayman Islands are now heading for an EU blacklist after a failure to stem tax abuse. Both the British Virgin Islands and the Caymans were grey-listed last year due to companies claiming tax advantages although they had little or no economic presence on the islands. As a result of failures to address the situation, the EU has now...
Isle of Man extends its expat relocation initiative for another year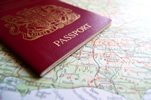 If a career on the Isle of Man seems an attractive proposition, the 2019 relocation incentive has been extended for another year. The programme, known as the National Insurance Holiday Scheme, was originally set up to support employers' recruitment efforts as well as to increase the population on the island and will now run until the...
Tips on Singapore's living costs for new expat professionals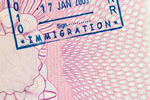 Given that Singapore always seems to feature high in the many cost of living surveys, is your reassignment paying enough? Singapore's reputation as an extremely expensive destination for expat professionals is well deserved, but it has to be said the city-state as a destination is hard to beat for its uniqueness and diversity. It's...
How to survive being a trailing spouse in a strange land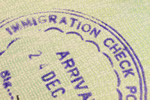 Being a trailing spouse in the country where English is only slightly the second language can make settling in a nightmare. Many women make the choice to give up their own careers in order to travel overseas as part of an expat family package. The first thing they discover is that being a trailing spouse is far harder than they'd...
Bilingual training for expat children boosts problem solving in adult life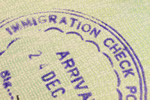 Expat families in the Czech Republic have concerns over their children's need to become bilingual. Expat families with very young children are often worried about how to address their need to become bilingual at an early age. Language acquisition takes place from children's very first year, leaving expat parents planning to live...
Lisbon gets new innovative international school for expat kids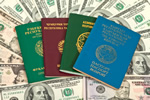 One of the major issues when relocating overseas with your family is finding the best international school for your children. When it's essential to accept an overseas reassignment and there's no option but to have your family come along as well, most parents' major concern is to ensure their children have the best education...
Survey shows Singapore still an expat favourite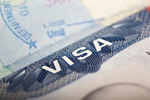 Singapore wins again as the best location in the region for expats in general and especially for Asian professionals. Asia is nows firmly in the running as a professional relocation destination for qualified and experienced expatriates from diverse countries. Always a favourite with Westerners, Singapore is now high on the list of...
Is Thailand still an inexpensive expat retiree destination?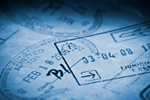 What's the true cost of retirement in Thailand? For several decades, Thailand has been the retirement dream of would-be expats from a good number of world countries including the USA and the UK. The Southeast Asian country was celebrated as being a seriously cheap destination for Westerners looking to live an uncomplicated life with...
Buy to let properties now favourites with British expat investors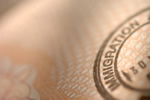 If you've decided to leave the UK before the Brexit transition period ends and have a mortgage-free property worth many times its original price, here's what to do with the cash! Dumping the home country for a long-term stay in an unfamiliar land can be an adventure, but stashing your cash somewhere safe and profitable is not just a...
When relocation ends an expat marriage, where to divorce?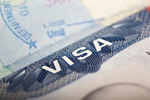 Where's the best domicile to divorce once expatriation has taken its toll? Given the strain of expatriation on shaky marriages, it's no surprise that a good number of expat relationships end in divorce, but how and where to break the bond can be a tricky decision. For British expat couples in Singapore, there's a choice between the...
Best of British and tropical weather attract UK expat retirees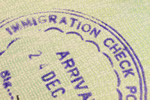 For would-be British expats looking for an island in the sun as well as a degree of familiarity, the selection below may contain your dream destination. For many British expats, the traditional home comforts of their native land are too precious to miss, a fact which explains the wide selection of online grocery stores stocking everything...
Learning Spanish should be a priority for Brit expats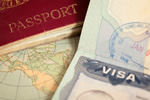 If you're one of the many who're now exacerbating their departure from the UK for a new expat life in Spain, learning Spanish is a priority. Many would-be British expats believe they don't need to be fluent in the local language as they'll be living within an existing expat community and rarely mixing with local people. However,...
Almost a million expats may still be trapped in China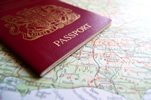 Almost a million expats from across the world are presumed to be still in China as the country's coronavirus epidemic continues to spread. For a decade or more, China has been a magnet for expat entrepreneurs, English teachers and digital nomads, with little short of a million expats from dozens of world countries still in the cities...
Expats warned to dump their British bank accounts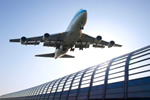 If you're preparing to expatriate from the UK whilst keeping on your British bank account, perhaps it's time to think again about the right home for your money. Many would-be retirees are nervous about overseas banks, especially if they're emigrating to a land where English isn't valued as the world's second language. After all,...