Legal News - Emigrate UK
This is the category page for all Legal news here on emigrate.co.uk, where you can view all the Legal emigration news.
Expats in Thailand confused over charges for coronavirus treatment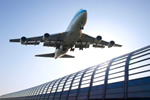 The Thai government has just announced that foreigners in the country must fund their own treatment should they contract the coronavirus. Whilst the statement itself is somewhat shocking, as travel insurance doesn't cover virus epidemics, it's also confusing expats living and working in the country. The first article published by a...
Hated 15 year expat disenfranchisement rule to finally be scrapped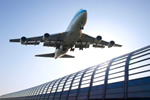 Whilst it's too little, too late for British expats desperate to prevent Brexit, the long-overdue scrapping of the disenfranchisement rule will at least allow them to have a say in the UK's general elections. Boris Johnson's news came via a letter to 20-year passionate campaigner against the rule Harry Shindler, who's now 99 years...
When relocation ends an expat marriage, where to divorce?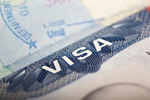 Where's the best domicile to divorce once expatriation has taken its toll? Given the strain of expatriation on shaky marriages, it's no surprise that a good number of expat relationships end in divorce, but how and where to break the bond can be a tricky decision. For British expat couples in Singapore, there's a choice between the...
Expats looking to settle in the Netherlands should consider The Hague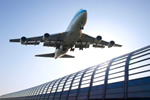 If you're planning to relocate to the Netherlands, The Hague could be your best choice. Amsterdam may be the capital city of the Netherlands, but The Hague is more than just an alternative. This lively city is the political heart of the popular country, with its rich history spanning the centuries when Holland was a major trader in the...
New Brit expats in Spain urged to watch out for illegal housing developments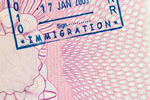 Finally, newly arrived expats in Spain will be able to have confidence their recently-built homes comply with all necessary legalities. The scandal of illegal homes in Spain has been going on for years, blighting the lives of those expats who were duped into purchasing homes without the legal licenses and deeds enabling the new owners to...
BVI residents start campaign against new expat regularisation rules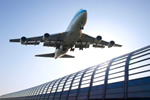 In a surprising update on the BVI's expat regularisation initiative, concerned citizens are hitting social media to persuade lawmakers to vote against the new law. Local residents in the British Virgin Islands have formed a protest group against the new law and are using social media to urge lawmakers to vote it out. A committee has...
Expat pensioners in France under threat of being thrown out due to income reuirements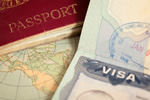 A warning about strict income tests has been issued to UK expats already living and working in France and those planning to do so in the near future. Despite the present uncertainty about Brexit and France's previous request that all British expats get their cartes de sejour, it seems the French government is already forcing Brits whose...
Seasteading Andaman Sea couple in hiding after death penalty threat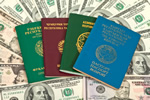 An USA expat and his Thai girlfriend are facing the death penalty for seasteading off Thailand's sea coast. For adventurous expatriates, the sky used to be the limit, but in this case it's the sea which was the location for a couple's chosen 'des res'. Expat Bitcoin investor and seasteader Chad Elwartowski and his Thai girlfriend...
The fight to repeal expat frozen pensions isn't over yet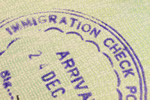 As the British government attempts to manipulate lawmakers by tying in vital carers' allowances with frozen pensions, expats and lawmakers' fight to get full pensions is heating up. The frozen pension scandal isn't just confined to countries where there's no reciprocal agreement between the two governments, as it's totally...
Fouchet ECJ case may be positively affected by Dutch nationality case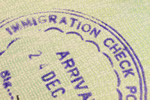 Is this the way forward for British expats desperately needing free movement? The crowdfunder appeal by French lawyer Julian Fouchet is now closed, having reached within €1,000 of its target. The appeal was to enable the dedicated advocate to bring his case before France's State Council on behalf of British expats desperate to retain...