Legal News - Emigrate UK
This is the category page for all Legal news here on emigrate.co.uk, where you can view all the Legal emigration news.
New law will provide compensation to expats who were tricked into buying Spanish illegally built homes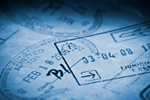 Expats in Spain who were conned into purchasing illegal homes in Spain are celebrating after a decade long campaign to change the law was successful. Before the crisis in 2008, hundreds of foreigners invested in properties in Spain, only to find that that their homes were illegally constructed. This meant that the houses could be...
24 Irish emigrants faced deportation from Australia after roof-fixing scam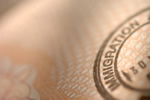 Twenty-four Irish emigrants are being held in detention in Australia and awaiting deportation after having their visas cancelled for running a roof-fixing scam. The arrests were made after police searched a caravan park in the Hazelmere area of Perth, Western Australia, and took seven "people of interest" into custody, according to the...
EU president issues migration warning to UK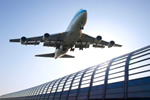 European Commission President Jean-Claude Juncker has told British Prime Minister David Cameron that it would be wrong to portray Eastern Europeans as criminals as most of them "earn their wages". The UK has recently introduced more stringent immigration laws, and Cameron has stated that Europeans on low pay in Britain should not have...
Pakistani woman facing Sharia death sentence after deportation from Canada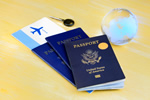 A Pakistani woman who fled to Canada in 2007 as a refugee after receiving death threats has been deported by Canada's immigration authority in spite of an ongoing UN Human Rights appeal. Jamila Bibi, 60, accused of adultery and arrested in Pakistan in 2007, fled to Canada after she was granted bail, and had been living in Saskatoon...
New Zealand government offers new immigration advisor guide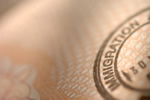 A new guide aimed at would-be immigrants to New Zealand is focusing on the need for those seeking visas to apply only via licensed immigration consultants. The Guide to Licensed Immigration Advisors is being issued after reports of fraud by unlicensed immigration firms preying on would-be migrants. The guide is being issued in several...
Leaked files spark Aussie probe into massive immigration fraud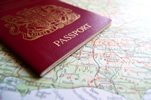 Last week, the Australian immigration minister ordered an immediate probe into the abuse of skilled migrant visas by crime networks across the country. The investigation, ordered by Scott Morrison, will involve the air arrivals of migrants entering the country under the skilled migration visa scheme. According to the minister, it will...
Female migrants to UAE warned by Human Rights Watch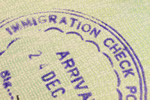 According to the charity Human Rights Watch, women emigrating to the UAE with their husbands may experience problems should they attempt to report domestic violence. The charity is accusing the UAE authorities of not taking domestic violence complaints seriously due to the influence on civil laws of the Islamic Sharia legal system. Under...
Expat Scots barred from voting in independence referendum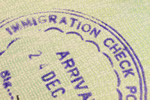 Scotland's controversial referendum on independence from the rest of the UK is not likely to represent the views of all Scots as those not living north of the border are banned from voting. Expatriate Scots, whether they're living just across the border in England or working in distant countries half-way across the world, are all...
Canada temporary foreign worker programme faces first legal challenge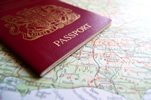 Canada's controversial Temporary Foreign Worker Programme, already unpopular with employers, is now facing a legal challenge by a Labrador businesscouple. Introduced in its reformed version in June by Employment and Social Development Minister Jason Kenney, himself a former immigration minister, the programme includes the Labour Market...
Canadian mother still fighting for visa for her husband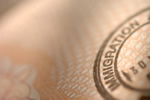 A Canadian-born resident legally married to her Indian husband is hoping against hope that he will be allowed to join her in time for the birth of their second child. Harpreet Sandhu, born to Indian immigrant parents resident in the town of Surrey, met and married her husband in June 2010, and the couple immediately applied for his...