Legal News - Emigrate UK
This is the category page for all Legal news here on emigrate.co.uk, where you can view all the Legal emigration news.
Spain issues new rules for British expat residents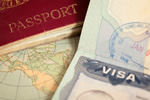 British expats in Spain finally get an official Spanish government report on their post-Brexit status. Last Monday, the Spanish government announced the new residency card and status setting out all expats' rights as per the UK/EU withdrawal agreement (part two). The new status sits halfway between the non-EU citizen status and that...
Brit expats attempt to cope with the French insurance obsession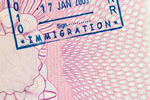 Once you've moved into your French dream home, your next task is to get all necessary insurances. Expatriating is the dream for many Brits, with their favourite location just across the English Channel. France is high on the list of chosen destinations for Brits who can't wait to leave behind the damp shores and grey skies they've...
FP IOM and Old Mutual now in LMIM victim expats' class action sights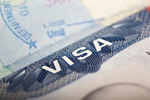 After seven year fighting for their rights, a group of expat investors will finally see a class action against two major Isle of Man insurers for monies lost when Australian-registered LMIM collapsed. The two offshore insurance companies, Friends Provident International and Old Mutual International, both hosted the failed funds on their...
Using your lockdown free time to organise your expat estate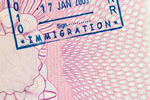 If you've recently arrived as a retired expat in Portugal, using some time to sort out your estate is worthwhile. Perhaps the coronavirus pandemic has forced you to think about your own demise as regards what happens to your estate, even although you've only just arrived from another British retiree destination such as Spain. It's...
Brit expats renting out UK homes can now claim business rate relief and grants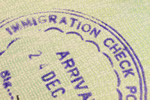 British expats living overseas and renting out their UK properties as holiday lets can now claim bounce-back loans as well as business rate relief. The loosening of regulations on hospitality businesses falls under Britain's recently announced coronavirus financial rescue package aimed at protecting landlords and SMEs serving the...
Expats in Thailand confused over charges for coronavirus treatment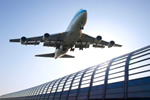 The Thai government has just announced that foreigners in the country must fund their own treatment should they contract the coronavirus. Whilst the statement itself is somewhat shocking, as travel insurance doesn't cover virus epidemics, it's also confusing expats living and working in the country. The first article published by a...
Hated 15 year expat disenfranchisement rule to finally be scrapped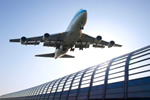 Whilst it's too little, too late for British expats desperate to prevent Brexit, the long-overdue scrapping of the disenfranchisement rule will at least allow them to have a say in the UK's general elections. Boris Johnson's news came via a letter to 20-year passionate campaigner against the rule Harry Shindler, who's now 99 years...
When relocation ends an expat marriage, where to divorce?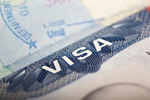 Where's the best domicile to divorce once expatriation has taken its toll? Given the strain of expatriation on shaky marriages, it's no surprise that a good number of expat relationships end in divorce, but how and where to break the bond can be a tricky decision. For British expat couples in Singapore, there's a choice between the...
Expats looking to settle in the Netherlands should consider The Hague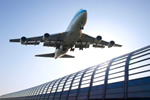 If you're planning to relocate to the Netherlands, The Hague could be your best choice. Amsterdam may be the capital city of the Netherlands, but The Hague is more than just an alternative. This lively city is the political heart of the popular country, with its rich history spanning the centuries when Holland was a major trader in the...
New Brit expats in Spain urged to watch out for illegal housing developments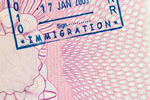 Finally, newly arrived expats in Spain will be able to have confidence their recently-built homes comply with all necessary legalities. The scandal of illegal homes in Spain has been going on for years, blighting the lives of those expats who were duped into purchasing homes without the legal licenses and deeds enabling the new owners to...