Legal News - Emigrate UK
This is the category page for all Legal news here on emigrate.co.uk, where you can view all the Legal emigration news.
The fight to repeal expat frozen pensions isn't over yet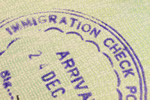 As the British government attempts to manipulate lawmakers by tying in vital carers' allowances with frozen pensions, expats and lawmakers' fight to get full pensions is heating up. The frozen pension scandal isn't just confined to countries where there's no reciprocal agreement between the two governments, as it's totally...
Fouchet ECJ case may be positively affected by Dutch nationality case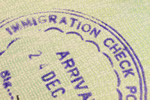 Is this the way forward for British expats desperately needing free movement? The crowdfunder appeal by French lawyer Julian Fouchet is now closed, having reached within €1,000 of its target. The appeal was to enable the dedicated advocate to bring his case before France's State Council on behalf of British expats desperate to retain...
UK MPs join fight for expat losers in PremierFX scam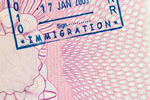 One of the first risks encountered by newly-arrived expats is that of being scammed out of their savings by dodgy financial advisors working illegally in popular retirement destinations. It's a sad fact of emigration to a new land overseas that many new arrivals are befriended by seemingly friendly expatriates looking to defraud them...
New UK laws to protect expat landlords as well as tenants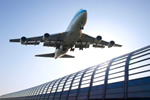 If you're looking to supplement your UK state and private pensions via buy-to-let investments in the home country, it's wise to keep an eye on new taxes and laws. This March, two important changes affecting both letting agents and landlords will become law, with one benefiting expat investors and the other causing a few problems for...
UK expats in Australia facing private pension transfer problems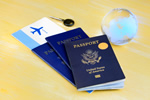 British expat retirees in Australia and those planning to arrive post-Brexit may be hit by the economic fallout resulting from the UK's EU divorce. Although Brexit, whatever its final result, is unlikely to have a negative effect on British pension transfers to Oz, UK retirees may well lose out on their returns as sterling crashes....
Shock EU memo prevents expat reciprocal healthcare after no-deal Brexit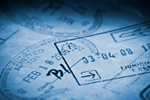 An official Brussels memo has sparked fury in expat hubs across Europe as it prohibits EU member states from agreeing to reciprocal healthcare for UK expats in the case of a no-deal Brexit. The EU government memo leaked to the Daily Telegraph gives the worst news possible for British expats in the EU's 27 member states. The document...
Facing up to UK inheritance taxes as an expat living overseas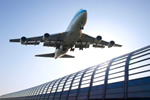 The majority of British expats living and working overseas aren't even aware they may well be hit with a large inheritance tax bill if they've been mentioned in a family will. The misunderstanding that inheritance tax doesn't apply to Brit expats overseas is likely to be the fact that they're not taxed on their overseas incomes....
Expat professionals lose fight against Dutch tax break law change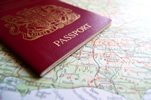 To the dismay of expat professionals in the Netherlands as well as those thinking of working there, the hated 30-per cent ruling legislation has passed into law. In spite of brave attempts by the campaign group United Expats of the Netherlands, The extremely popular tax break which attracted huge numbers of highly-skilled professionals to...
Expats in EU warned to exchange UK driving licences before Brexit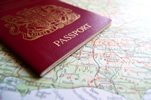 The British Foreign Office is urging UK expats in Europe to exchange their UK driving licenses in preparation for a no-deal Brexit. Although the warning comes possibly too late as regards some EU member states' bureaucratic procedures, it's an unpleasant fact that a no-deal Brexit on 29 March will render all British drivers' licenses...
Would a second referendum exclude long-stay UK expats in EU?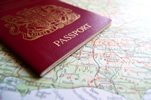 As the possibility of a second Brexit referendum creeps nearer, would the 15-year disenfranchisement still apply to long-stay UK expats in Europe? One year after it was first introduced, the Votes for Life bill is still crawling its way slowly through the British parliamentary process, meaning it may well not be passed in time to let...