November 2018 Emigrate News Archive
Archived Daily Emigrate UK News...
Vietnam ranks high in worlds best ESL teacher destinations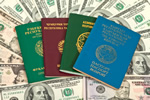 The Vietnamese ESL sector offers expat teachers great deals on salaries in addition to an inexpensive location. Teaching English as a second language in Vietnam gets salaries of between $1,000 and $2,000 a month in a land where the average salary for locals is just $2,352 a year! Expats with a university degree and a TEFL qualification...
Where should high-flying expatriate professionals retire?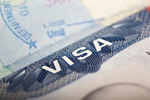 If boosting your income as an expat is your main ambition in life, the best locations are sometimes not the best for quality of life. Being seriously wealthy is the goal of many expats who're willing to move anywhere in the world to fulfil the dream, with other aspects of relocation such as quality of life, working hours, a supportive...
Subsidence now a real threat to expat homeowners in the Netherlands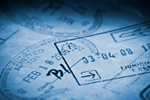 If you're planning to emigrate to the Netherlands, start a business and buy a home, take care over which location you choose! It's a well-known fact that the Netherlands in its entirety is located below sea level and is only kept dry by its brilliantly structured network of sea walls and dykes, but recent reports suggest it may be...
European Court of Justice throws out Brit expat referendum challenge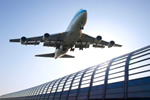 British retired expats in EU member states have lost their referendum challenge based on disenfranchisement. The European Court of Justice in Luxembourg has rejected a case brought by Harry Shindler and others which claimed the 2016 Brexit referendum was invalid due to over a million British expats being blocked from voting. The French...
Is Croatia a new hub for would-be expats?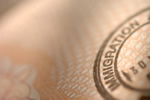 Croatia is yet another up-and-coming destination for would-be expats looking to embrace the unfamiliar. Initially an increasingly popular holiday destination, the charms of this lesser-known European state are now persuading would-be expats to make it home for at least a while, either by finding a job, starting a small business or...
Why is the online free press no longer free for British expats?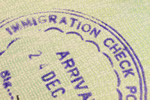 At this crucial moment in time, gaining access to information about Brexit's effect on the lives of UK expats all over Europe is essential, especially in Spain and France, both favourite retirement hubs for Brit pensioners. Up until very recently, Brexit and other news in the English language was freely available online to UK citizens...
Should expats literally buy into the Dubai dream?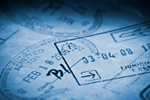 Recent reports strongly suggest the Dubai property market is heading for a prolonged fall, but upmarket real estate agents are still publishing advertorials suggesting the opposite. Relocating expat professionals considering a stint in Dubai could well be forgiven for being confused by conflicting reports in local media about the state of...
Japan gearing up to be an expat destination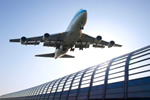 As the West moves to close its borders, Japan is slowly letting more foreigners in. For literally centuries, Japan has been more than reluctant to allow immigration, due to its fear of losing its iconic culture and ethnicity, but its ageing, shrinking population has spurred PM Shinzo Abe to imagine the unimaginable. Earlier this month,...
Dissention still brewing over Netherlands 30 per cent tax break ruling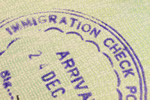 After a final announcement about the controversial 30 per cent tax relief rule for expats, dissension is still brewing as those affected consider their financial options. Protestors have won at least a single victory, in that there is now a transitional law affecting those whose cut-off point would have been in 2019 0r 2020. It's still...
Short term expats in Vietnam concerned over new social insurance policy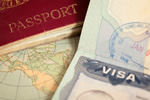 Expat volunteers and short-term foreign workers can't see the point of the government's new social insurance regulations. Confusion and concern is rife in Vietnam's expat community following the government's introduction of compulsory social insurance contributions for expats. Employers as well as their foreign employees can't...
How to date safely in Dubai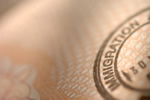 As if being a female in Dubai isn't tough enough, you'll need to get used to the emirate's dating protocols. For new female arrivals, Dubai may seem like a pleasure palace for the privileged complete with great-looking guys in romantic white robes. As with every other expatriate destination on the planet, reality may take a while to...
Southeast Asian hubs for expat retirees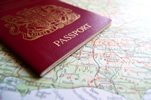 Formerly the chosen region for expats from Europe and the UK, Southeast Asia is now attracting its fair share of USA retirees. The region itself has a great deal to attract would-be retirees, with its stunning ultra-modern cities contrasting with rural havens in spectacular countryside far away from the usual mass tourism trails.A number...
Defeating foreign languages before they defeat you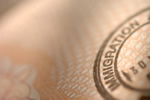 One of the worst aspects of relocation overseas for expats is the necessity to learn another language well enough for business as well as personal use. Even at school, foreign language-learning at the basic secondary school level is a chore for many young people who take the exam, pass it by the skins of their teeth and promptly forget...
Tips for expats buying a property in Greece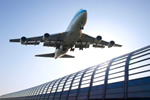 Expat property purchase in Greece is complicated, but can be done with a little professional help. If you've finally given up on the UK and are moving to Greece, buying a home in your chosen location isn't exactly straightforward, but can be done. EU nationals can freely purchase real estate on the mainland and in the islands, but...
Expat life in France can become a personal nightmare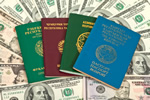 The majority of expats who choose France as their overseas home are happy to have done so, but what makes a dream turn into a nightmare? Survey after annual survey praises France as an expat destination, especially for Britons, with many having lived there for several decades. Most say their quality of life has improved considerably,...
Expat divorce in the Netherlands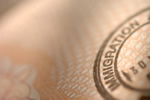 If your expat relocation to the Netherlands was great for your career but toxic for your marriage, it's possible to divorce without returning to your home country. In today's globalised world, marriages can be the unintended victims of successful career moves to an overseas location. When an expat marriage is truly over in the...
Brit expats see glimmer of hope in massive new Brexit poll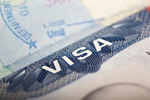 The results of a massive new Brexit poll are buoying up the hopes of British expats in the EU, but will politicians take notice? As the Brexit nightmare grinds on and British expats living in EU member states grow ever more fearful of a no-deal exit, the results of a huge, nationwide poll are telling it like it really is. The poll,...
Worldwide ranking in the use of English shows Asia lagging far behind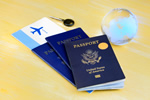 For retirees heading overseas to a non-English speaking country, it can be tricky to learn the local lingo, but is it really necessary? Retiring in a warm, inexpensive country is the dream of many older Brits, with Spain, France and Portugal especial favourites. However, not every retiree wants to spend several years becoming fluent in...
New China IIT law to impact expats as well as nationals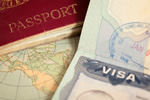 The new Chinese IIT law concerning income tax passed at the end of August will impact expats as well as Chinese citizens. The new law deals with changes to the way individual income tax is calculated and enforced, and is based on changing residency rules for expats, expanding deductibles and adjusting tax brackets. It's set to be...
Brits queuing up for Republic of Ireland passports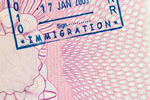 Since the result of the Brexit referendum was announced, there's been a massive surge in the number of Brits applying for Irish passports. In the year before the referendum, some 46,000 applications for Irish passports were processed, all of which went to citizens in mainland UK rather than to Northern Ireland. By the beginning of...