Spain News - Emigrate UK Page 2
This is the category page for all Spain news here on emigrate.co.uk, where you can view all the Spain emigration news.
Best world destinations for a gay-friendly expat lifestyle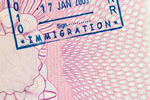 Worldwide communities showing friendship and acceptance to gay people as well as having built-in legal protection are far more common than many would-be gay expats believe. It's far easier nowadays to find a dream destination with warm weather, decent healthcare, low living costs and plenty of natural beauty which welcomes all comers, no...
Retiring to Spain in spite of Brexit and the coronavirus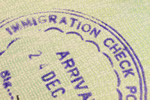 If you're still planning your retirement in Spain once the coronavirus pandemic is under control, you're choosing one of the most popular locations for expats from all over the world. It's well known that British expatriates form a huge group in the country, mostly preferring the regions along the Mediterranean coastline. It may...
Female single parents find the expat dream a challenge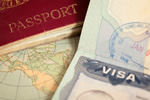 Emigration is a far more complicated issue for female single parents. Moving overseas is the norm nowadays, whether it's to further a career, start up a new business, become a digital nomad or for retirement in a warmer, cheaper and far more enjoyable location. Endless online blogs, English language newspapers, advisory websites, cost of...
Expats in Southern Spain less than impressed by new exercise rulings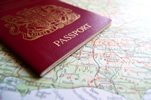 Expats all along Spain's southern coastline were looking forward to governmental loosening of its lockdown. Expats living in the Costa Brava and Costa del Sol regions of Spain had been eagerly awaiting information on a loosening of the country's strict lockdown regulation, but are now calling it farcical for its instructions as to who...
Brit expats worried over higher food and insurance costs due to covid-19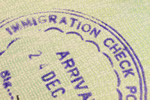 With the economic effect of the coronavirus pandemic looming, would-be expats calculating their monthly needs should watch out for sudden price hikes. No-one's certain how badly the pandemic will affect investments, savings, pensions, exchange rates and world economic health, but for would-be expat retirees calculating their financial...
Archaic Spanish law forces expats and locals to re-register their cars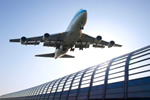 If you're an expat planning to arrive by car in Gibraltar via Spain and your vehicle has Gibraltar registration, it's time to change plans! As part of the continuing conflict between Spain and the Rock, Spain's anti-coronavirus battle is now making life difficult and expensive for expat residents in Gibraltar who've used their...
British expats in Spain looking to Portugal for their next move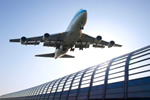 Pre–Brexit Brit expat exodus from Spain sees Portuguese property prices soar. As the coronavirus pandemic causes fears that life in the Costas won't ever be the same again, concerns about Brexit are adding to the numbers of British expats in Spain deciding on Portugal as their preferred home from home. The numbers of those preparing...
Spain guarantees support and help for long-stayers and new expat arrivals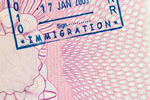 All expats on Spain's Costa Brava are to be guaranteed support and help during the coronavirus crisis. The estimated 337,000 international expatriates living, working or retiring in the popular province are now to be guaranteed support and help when needed for the duration of the covid-19 crisis. Alicante's Provincial Council has...
Spain's stunningly ancient hill towns perfect for post-lockdown trips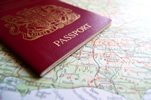 At this point in time, it seems the coronavirus may be finally loosening its hold on at least a small number of affected countries. Although it's far too early to predict that its days are now numbered as a result, hope springs eternal in the minds of expats who've been confined to home for what seems like a very long time. With most of...
British expats relying on seasonal work in Spain are fearing the worst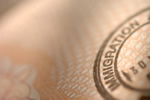 British expats in Spain who rely on seasonal work as an extra income now face being left high and dry. Working through Spain's tourist season either on daily rates or short term contracts has been a favourite with British expats short of ready cash or on the UK government's less than generous retirement pensions. Clubs, bars and...