British expats in Spain looking to Portugal for their next move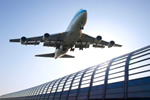 Pre–Brexit Brit expat exodus from Spain sees Portuguese property prices soar.
As the coronavirus pandemic causes fears that life in the Costas won't ever be the same again, concerns about Brexit are adding to the numbers of British expats in Spain deciding on Portugal as their preferred home from home. The numbers of those preparing to relocate for a second time are now high enough to cause a surprising spike of 12 per cent in Portuguese property prices.
The majority of those deciding on another major move are seeking the same warm sunny weather but are now fearing the long-term effects of covid-19 on Spain and its economy. Portugal, it seems, now has a more welcoming, relaxed view of expatriates than has Spain since the pandemic took hold. As a result, official negativity in the formerly favourite expat retiree hub as well as the threat of Brexit are causing Brits to take a chance on a genuine welcome in the next-door country.
One expat who's already sold her Spanish condo and is now searching for a suitable home in the Algarve told reporters she's now working on her shortlist of local areas as she feels there's a need to move fast in order to buy a property at the right price. Portugal's cheaper cost of living, its tax breaks and welcoming attitude are all attracting long-term expats in Spain who're fearing a combination of the virus and Brexit at the end of this year.
It's not just Britons retiring in Spain's popular coastal regions who're seriously considering the move, as British owners of bars and restaurants are also looking to relocate to a more laid back, welcoming country. Real estate agents operating within the UK are also getting more enquiries as regards properties and small businesses in the Algarve, even although the price increases aren't likely to cool down in the near future.