Spain News - Emigrate UK Page 5
This is the category page for all Spain news here on emigrate.co.uk, where you can view all the Spain emigration news.
Expats looking for the real Spain have plenty of choice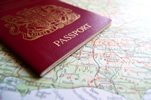 If you've decided not to wait to see Brexit's effect on the UK, you've basically got a year to move your home to a lesser known corner of Spain. With the recent publicity of gang warfare and biblical floods wrecking expat lives in Spain's most popular retirement destinations, it's no surprise savyy Brits are looking further...
Emergency registration service set up for Brit expats on Majorca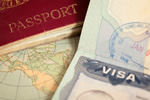 If you're in the throes of finalising your move to Spain's Balearic Islands following last week's shock election result, you'll get help to register before it's too late. A special emergency service is being set up in Majorca by the Spanish Home Office in order to ensure all British expats including new arrivals are able to...
New expat retirement survey sees Spain take top spot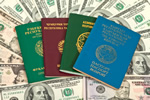 Finding the best European destination for a settled, affordable retirement may be a futile exercise should Brexit happen, but there's still hope. For those still living in a dream world and hoping against hope it'll become reality when common sense prevails, the latest survey gives an obvious winner and some interesting alternatives....
Choices in Spain for expats determined to disregard the Brexit effect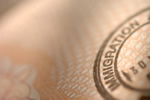 If you're still determined not to allow Brexit to wreck your Spanish retirement dream, there's plenty of choice as regards locations. Your final choice of destination will depend on two factors – your preferred lifestyle and affordability. The affordability requirement is straightforward, based on the fact that living in major cities...
Brexit loss of free movement will gut Brit tourism businesses in Spain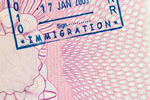 The bad news for newly formed Brit expat businesses on Spain's Costa del Sol is that Brexit is likely to result in a 1.4 billion euro loss to the tourist trade. Already, the approach of Brexit and the potential loss of free movement has cut profits in many popular visitor destinations, but fears that Brexit will result in a massive...
Andalusia multinational culture draws expats from across Europe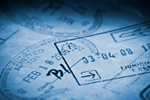 British expats looking for a truly international ambience should head for the Costa del Sol. Multiculturalism has its benefits for would-be expats looking to be part of the world rather than just the country of their birth. This ever-popular region of Spain is peopled by expats from across the planet, giving an almost uniquely diverse...
Importing your car into Spain before the UK quits the EU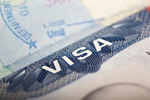 If you're about to permanently leave the UK for Spain and can't bear to part with your car, here's how to import it. Spanish bureaucracy is infamous amongst the British expat community, with hoops set up for jumping through on almost all the important things in life. It's not that officials want to give you a hard time as new...
Tips for entrepreneurial expats looking to cash in with the next big idea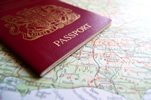 In this fast-moving world, the entrepreneurial spirit is making a strong bid to take over the traditional market for expat professionals. For the first time in many years, becoming your own boss and developing your idea into a world-beating product or service is a reality, unimaginable for the vast majority of new talent before the age of...
Spain scores high for quality of life but sucks for career progression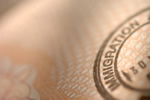 Spain has a great deal going for it as a destination for expat retirees, but isn't the best choice for career oriented expatriate professionals. In many surveys over the years, Spain has been praised for its welcome to British expats arriving to enjoy its warm climate and laid back lifestyle. The country still scores regularly for...
Is Spain just for disenchanted British retirees?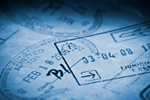 Is Spain just an escape from the UK for British retirees? Spain's well-deserved position as the number one retirement destination for Brits sick of the weather, the politics, the cost and the general misery of life in the UK has been firmly established since the first cheap flight took off from Gatwick Airport a few decades ago. It's...