Spain News - Emigrate UK Page 5
This is the category page for all Spain news here on emigrate.co.uk, where you can view all the Spain emigration news.
Singing superstar Spanish tax case is warning for UK expats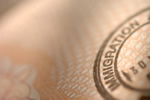 The result of the ongoing tax case against singing superstar Shakira could be all too relevant for British expats who're living in Spain and working overseas. The Spanish tax authority is claiming the world-famous singing star has spent enough time actually living in Spain to be legally liable for tax on her massive worldwide earnings....
Statistics show fewer Brits heading for retirement in Europe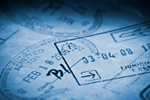 Statistics are showing a sharp decrease in the numbers of Brit retirees abandoning the home country and setting up in European destinations. According to statistics recently released by the Office of National Statistics, the number of British state pensioners drawing their pensions whilst living in one of the major European retirement...
Pension fraudster flees Spain after scam collapses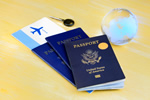 Over 300 British expats have lost up to €20 million to a pension fraudster who fled Spain after his scams were discovered. Darren Kirby, boss of Continental Wealth Management in Alicante, fled the country for Australia after closing his Javea office as soon as his illegal practices were discovered. Expat investors in Spain. Turkey,...
Spanish property sales highest since financial crisis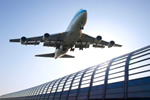 Spain's Development Ministry has reported a surge in property sales since the beginning of October, giving a 16 per cent increase on last year's figures. Between September 2016 and the end of September this year, just over 510,000 homes were sold, with 121,000 finding buyers during 2017's third quarter. The figure is only slightly...
British expat retirees hit by massive scam and arrest of IFA firm CEO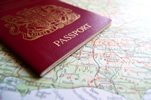 QROPS retirement savers are concerned for their offshore pensions' futures as one provider's CEO is arrested and another provider closes down. QROPS, first launched in 2006, have been favourites with expats and British pension savers approaching retirement age for over a decade, although the role of overseer taken by HMRC has...
Andalucia the most popular for Brits buying second homes in Spain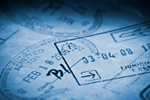 Whether the purchase of a second home in Spain is for family holidays, couples and singles retreats or eventual retirement, Spain's Andalucia province is al all-time favourite. In a recent survey by a major international real estate construction firm, Mijas and Marbella came second and third, topped only by Torrevieja in Alicante,...
Tips on expat tax liabilities in Spain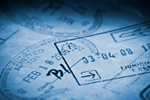 Moving to Spain can give serious tax-efficient opportunities, as long as you're clued in. Spain's obvious attractions are there for all to see, and are a big part of the decision to relocate either as an entrepreneur or for an existing position within a Spanish company. However, tax structures in the country can be confusing and the...
PNG government promises Manus alcohol crackdown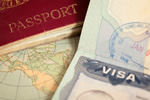 Papua New Guinea Prime Minister Peter O'Neill has demanded a crackdown on staff boozing at the immigration detention centre on Manus Island after an alleged gang rape incident. Police are investigating claims that three Australian officers from the Wilson Security group raped a local woman who worked at the centre last month. The prime...
Freddie Starr to emigrate to Spain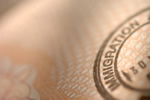 British comedian Freddie Starr is reportedly set to move to Spain after losing his libel case against a woman who alleges he groped her when she was a child. The 72-year-old, who suffers from a debilitating lung disease and requires a carer and a wheelchair, feels he needs a fresh start and that quitting the UK is the best option for him....
Emigrate to Costa del Sol for Spain?s best golf courses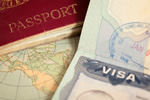 Would be emigrants looking to head to sunnier climes of Spain should head the Costa del Sol if they are golf enthusiasts after two of the region's courses were voted the best in the country. The Golfers' Choice list of the Iberian country's top 50 courses ranked Sotogrande's Real Club Valderrama in first place and Casares's Finca...