Brit expats worried over higher food and insurance costs due to covid-19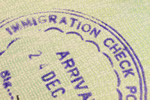 With the economic effect of the coronavirus pandemic looming, would-be expats calculating their monthly needs should watch out for sudden price hikes.
No-one's certain how badly the pandemic will affect investments, savings, pensions, exchange rates and world economic health, but for would-be expat retirees calculating their financial needs it could ruin long-held plans. Economic stability is one of the first considerations when planning retirement goals, and for many approaching retirement it's far too late to discover alternatives.
For British expats, Spain's favourite havens are found in the Costa Blanca and Costa del Sol, with both regions' expat communities now fearing the new normal will wreck their budgets and their dreams. News that the pandemic may affect the uptake of insurance policies and result in higher charges for all insurances, including those for cars, home and personal policies, is causing concern amongst UK pensioners as well as those still determined to make it to Spain.
One of the first sectors in Spain to be affected by lockdowns and job losses is insurance, with travel insurance the first casualty followed by insurance policies for new cars as sales of new models have now crashed. Private health insurance premiums are also very likely to increase and cover may well be decreased, leaving expat pensioners struggling to stay insured and unsure whether the NHS will still cover them once Brexit is finally concluded.
The Spanish lockdown has also resulted in a lack of migrant workers arriving to harvest crops and process vegetables and fruit. Farmers are expected to claim on their insurance policies, thus reducing profits for lucrative insurers and spurring price hikes on other necessary insurances, even although the EU's four million euro grants are expected to compensate for a proportion of their losses. As a result, the prices of fresh foodstuffs are also expected to soar due to the shortages.