Best world destinations for a gay-friendly expat lifestyle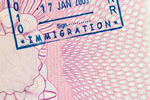 Worldwide communities showing friendship and acceptance to gay people as well as having built-in legal protection are far more common than many would-be gay expats believe.
It's far easier nowadays to find a dream destination with warm weather, decent healthcare, low living costs and plenty of natural beauty which welcomes all comers, no matter what their sexual alignment. One recent, well-respected survey gives choices from Europe, Southeast Asia and Latin America, all backed up with the unbiased personal experiences of those who've gone there and are doing that.
Whether for vacation or retirement, the progressive Central American country of Costa Rica welcomes different beliefs and green initiatives as well as having just legalised same-sex marriage. National laws now include domestic partner benefits including healthcare coverage and the country is crammed with events, hotels and tours targeted at worldwide gaycations. At its heart is its capital, San Juan, offering gay hotels, real estate agents, bars and bath houses, and the culture is aimed at giving a great experience for all.
Vietnam's progressive laws are the most open in the whole of Southeast Asia, making the exotic country a mecca for the gay community. Gay marriages are legal, gender-reassigned individuals can change their original genders on all official paperwork, gay characters are common in movies and TV shows and the Vietnamese as a whole have a 'live and let live' attitude. As a result, it's the most welcoming of all the Southeast Asian destinations with Gay Pride Parades now taking place in cities all over the country.
It's no surprise that Spain is one of the world's most welcoming countries for gays, with its massive Pride Parade now Europe's largest. Same sex marriage along with adoption rights was voted in by 2005, with the country now considered the most gay-friendly out of 39 world states. Another popular location is Uruguay with its inclusive, tolerant culture and supportive legal system including same-sex civil unions and its own LGBT Chamber of Commerce and Business.
France is another country well-known for its gay-friendliness, with its legalisation of gay marriages and several new laws prohibiting discrimination related to sexual orientation. Nice is now the Gay Capital of the French Riviera, with rainbow flags and stickers found on restaurant windows as well as in cafes and shops. These signify the business owners have taken part in a training course aimed at being recognised as gay-friendly. Also in France, more than 20 major towns hold annual gay pride events, and Lyon and Montpelier are well-known for their gay-friendly ambience.