Expats in Southern Spain less than impressed by new exercise rulings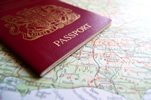 Expats all along Spain's southern coastline were looking forward to governmental loosening of its lockdown.
Expats living in the Costa Brava and Costa del Sol regions of Spain had been eagerly awaiting information on a loosening of the country's strict lockdown regulation, but are now calling it farcical for its instructions as to who can leave their homes and when. Starting tomorrow after a full seven weeks of lockdown, the staggered times relate to age and cover just one hour's worth of time to exercise by taking a walk.
Permission to go outside to get some exercise is divided into groups identified by family and age, with specific time slots allocated in the hope that overcrowding and the risk of infection can be avoided. Expats and locals can now go out individually to run, cycle or walk between 6 a.m. and 10 a.m. or 8 p.m. to 11p.m., but only one kilometre from home is allowed and social distancing must be maintained. Families with children are only allowed to leave their homes once a day between 12 a.m. and 7 p.m. Only one parent can accompany up to three children, and the one kilometre rule will apply.
Expats and locals over 70 years of age are to be allowed out between 10 a.m. and 12 a.m. or 7 p.m. to 8 p.m. in the evening, and one other family member is allowed to accompany them. The above would seem to be applied only to larger towns and cities, as those living in communities of less than 5,000 residents can go out when they please and at any time, as long as it's just once a day and for one kilometre. Unsurprisingly, expat opinions on the above were tinged with anger and disappointment, with the word 'farcical' a favourite.
One grandmother told reporters she'd been hoping to be able to see her three grandchildren again for at least once a day but, as she's just celebrated her 70th birthday, this is now forbidden, and one smart expatriate noted a loophole which allowed two opportunities to exercise, as it's extremely unlikely local police would be aware that people exercising during the evening slot had also been out in the morning.
Another expats said sending the elderly out during the heat of the midday sun isn't so very intelligent, as they'd be far more comfortable in the early evening. The overall reaction from the expat community included sympathy for police forced to clock those who're breaking the rules. Some suggested issuing the local force with stopwatches, with another advising those sneaking out twice daily to leave their mobiles at home as their entire day can be tracked from the data on the phone.
One poster on an expat social media page said it all, suggesting that, if the Spanish government wants its residents to follow their guidelines in order to help eradicate the virus, perhaps it would be the best idea to provide sensible suggestions which can be seen to be effective.