Spain News - Emigrate UK Page 3
This is the category page for all Spain news here on emigrate.co.uk, where you can view all the Spain emigration news.
British expat business owners now under threat of losing everything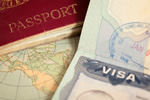 Expat businesses in Spain's Costa del Sol are at serious risk of permanent closure due to the coronavirus' threat to tourism. Local British auditors and accountants are warning an extended lockdown could see the end of a huge number of expat-owned tourism sector businesses. Self-employed traders are at an even worse risk of folding...
Deadly coronavirus pandemic forces Europe to close down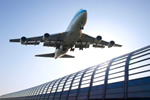 Europe is shutting down as the pandemic takes over. Brits who've planned to leave the UK for an EU member state by the end of this year may have to either cancel or delay their departure due to the seemingly uncontrollable spread of the coronavirus pandemic. It's not just those heading to the EU who're affected, as many other...
Inflation in Spain driving British expats to consider Portugal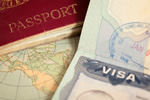 Retired British expats are relocating to Portugal due to the rising cost of living in Spain. The British dream of retirement in the Spanish sun is fading fast as the country's cost of living soars, with many on British state pensions now unable to make ends meet. Recent research in the expat community by a popular English language...
Brits heading to Spain urged to go with the post-Brexit flow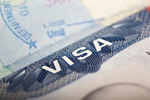 If you're halfway through your plan to emigrate to Spain before the end of this year, it's time to face up to changes. Many expats in Spain as well as even more attempting to get out of the UK before the end of this year may not realise the present situation is the calm before the storm. Change is now coming and needs to be faced up...
Will Brexit wreck the Spanish property market's expat buyer sector?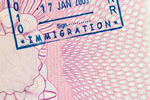 Will a full Brexit mean Spain is less of an option for Britons buying permanent homes? Spain will always be a favourite destination for British retirees and small business entrepreneurs, but how will Brexit affect its popularity over the next five years? Spanish regions such as the Costa Blanca are packed with Brits living a laid-back,...
British expats warned over Spanish pet transportation scam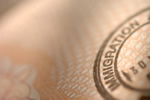 If you're emigrating to Spain and can't bear to leave your beloved pets behind, beware of social media recommendations for pet transportation companies. For British would-be expatriates whose dogs and cats are their beloved family, ensuring they're able to be transported safely is one of the trickiest aspects of moving overseas. Pet...
Brit expats in Spain urged to come clean on assets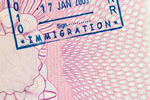 British expats living in Spain are being urged to comply with new tax rules by March 31st. As with tax requirements all across the world, the new Spanish regulations seem confusing but must be followed. Basically, all Spanish tax residents including expatriates who own overseas assets totalling more than €50,000 will need to comply. For...
Abandoned villages for sale now trending for expat adventurers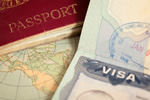 Which is the best European country in which to buy an entire abandoned village to renovate? Whichever European country came up first with the unique idea to sell off entire, abandoned villages as well as individual properties for total renovation, it started a trend now spreading all over Europe's rural regions. Rural depopulation had...
British expat couple in Spain win case against Rothschilds Bank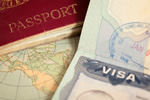 A British retiree couple in Spain have won their case against a major international bank, meaning they can keep their dream home in Benalmadena. In a familiar-sounding scam, British pensioners Marion and Barry Joyce were about to lose the life savings they'd invested in their Costa del Sol dream home as well as the house itself. The...
Learning Spanish should be a priority for Brit expats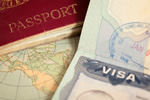 If you're one of the many who're now exacerbating their departure from the UK for a new expat life in Spain, learning Spanish is a priority. Many would-be British expats believe they don't need to be fluent in the local language as they'll be living within an existing expat community and rarely mixing with local people. However,...