Spain guarantees support and help for long-stayers and new expat arrivals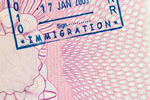 All expats on Spain's Costa Brava are to be guaranteed support and help during the coronavirus crisis.
The estimated 337,000 international expatriates living, working or retiring in the popular province are now to be guaranteed support and help when needed for the duration of the covid-19 crisis. Alicante's Provincial Council has joined with local councils and authorities as well as government departments to offer assistance to all international residents requiring accommodation, basic aid or help with visa requirements.
For decades, Alicante and its surroundings have been popular destinations for expatriates as well as tourists, with a majority of foreign arrivals coming from the UK to retire or start small businesses. Just under 68,000 Brits are resident in the region, most of whom are older and may need special assistance during these difficult times. One major issue at present is the visa situation, exacerbated by the UK's departure from the European Union and the fact that those under lockdown can't renew their visas without breaking the confinement rules.
British retirees are becoming increasingly concerned about their rights to stay in the country due to not yet having the right documentation, with recent arrivals fleeing Brexit Britain the worst hit. Those in this situation are being urged to contact their local council office as the government authority is now attempting to respond to the issue in a way which will calm expat fears at this difficult time. As regards the rush to ensure no tourists were caught up in Spain's coronavirus lockdown, the vast majority are now safely back in their home countries.