Spain News - Emigrate UK Page 8
This is the category page for all Spain news here on emigrate.co.uk, where you can view all the Spain emigration news.
British expat retirees hit by massive scam and arrest of IFA firm CEO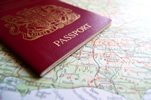 QROPS retirement savers are concerned for their offshore pensions' futures as one provider's CEO is arrested and another provider closes down. QROPS, first launched in 2006, have been favourites with expats and British pension savers approaching retirement age for over a decade, although the role of overseer taken by HMRC has...
Andalucia the most popular for Brits buying second homes in Spain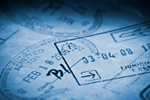 Whether the purchase of a second home in Spain is for family holidays, couples and singles retreats or eventual retirement, Spain's Andalucia province is al all-time favourite. In a recent survey by a major international real estate construction firm, Mijas and Marbella came second and third, topped only by Torrevieja in Alicante,...
Tips on expat tax liabilities in Spain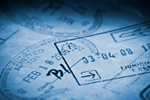 Moving to Spain can give serious tax-efficient opportunities, as long as you're clued in. Spain's obvious attractions are there for all to see, and are a big part of the decision to relocate either as an entrepreneur or for an existing position within a Spanish company. However, tax structures in the country can be confusing and the...
PNG government promises Manus alcohol crackdown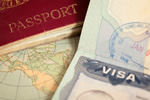 Papua New Guinea Prime Minister Peter O'Neill has demanded a crackdown on staff boozing at the immigration detention centre on Manus Island after an alleged gang rape incident. Police are investigating claims that three Australian officers from the Wilson Security group raped a local woman who worked at the centre last month. The prime...
Freddie Starr to emigrate to Spain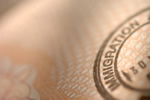 British comedian Freddie Starr is reportedly set to move to Spain after losing his libel case against a woman who alleges he groped her when she was a child. The 72-year-old, who suffers from a debilitating lung disease and requires a carer and a wheelchair, feels he needs a fresh start and that quitting the UK is the best option for him....
Emigrate to Costa del Sol for Spain?s best golf courses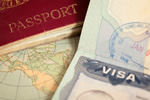 Would be emigrants looking to head to sunnier climes of Spain should head the Costa del Sol if they are golf enthusiasts after two of the region's courses were voted the best in the country. The Golfers' Choice list of the Iberian country's top 50 courses ranked Sotogrande's Real Club Valderrama in first place and Casares's Finca...
Spanish association joins expat groups to fight property laws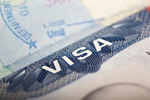 A Spanish group has teamed up with two British lobbying associations to combat Spain's property laws. AMA, an association consisting of Spanish homeowners in the town of Cantabria, has joined up with expat groups AUAN in Almeria and SOHA in the Axarquia in their fight to protect illegal properties being demolished after they were...
Cat opts to emigrate from Spain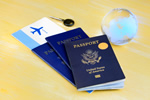 A stowaway cat has arrived in the US after boarding a vessel in the Spanish port town of Algeciras. The ginger moggie, Frederica, managed to get on board Houston-bound boat on 13 March undetected. Furthermore, she gave birth to four kittens during the journey. A crew member told his bosses that he had spotted the feline two days after...
Increasing number of Brits buying Spanish property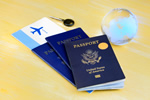 The number of British citizens buying holiday homes in Spain is on the rise once more. With the pound outperforming the euro in recent months, the interest in purchasing property overseas has soared, with a 48 per cent rise in the number of Brits looking to buy homes in Spain compared to this time 12 months ago. Spanish property broker...
Emigration leading to fall in Spain?s unemployment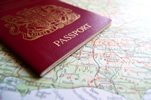 The number of unemployed people in Spain dropped in November, with analysts saying that emigration was a key factor. There was a year-on-year fall of 6.2 per cent, the largest annual drop recorded in November since 1998. In further positive news for the Iberian country, the Labour Ministry data confirmed it was the first month of falling...